There simply isn't a bad time to visit Cornwall. Whatever date and destination you choose, you'll be met with soul-stirring landscapes, friendly locals, oodles of culture and entertainment aplenty.
But there are pros and cons regarding what season you pick, so here's some food for thought on how best to decide...
Spring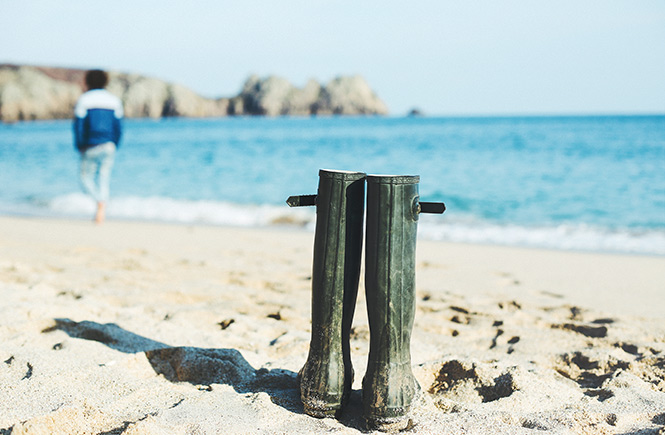 Freshly blossoming flowers, warmer weather fronts, brighter mornings and longer days all signify the end of winter and the long-waited-for start of spring, which is wonderfully palpable in Cornwall.
Visitors tend to arrive in more steady droves, meaning it's a quieter time of year compared to the summer influx, giving you the chance to explore more freely, access attractions more easily, and find an unspoilt and unpopulated space away from everyone else to suit.
Spring is also when Cornwall's events schedule usually kicks off with gusto (covid permitting), so whether you fancy a food festival, live music event, sports gathering or beach clean up, you can immerse yourself into a fantastic variety of things to see and do.
Summer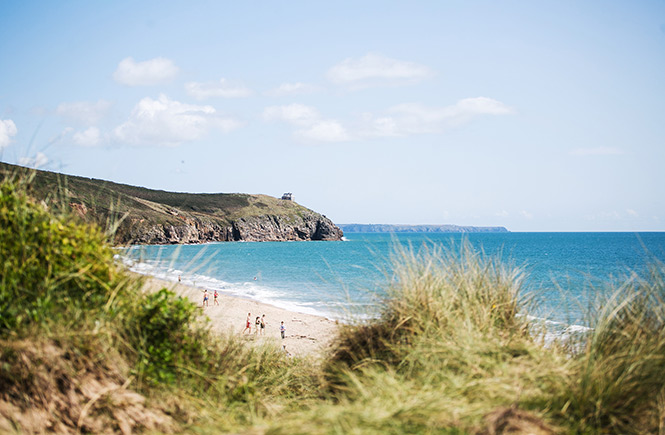 For many, there's no better time to come to Cornwall than in summer. Hot days spent on world-class beaches reminiscent of the tropics, country estates in full and beautiful bloom, and the greatest lure of them all: sunshine.
But be warned – it is our most popular season. That means busier roads (and car parks) and a reduced chance to stake your claim at a beauty spot uninterrupted; but if it's the buzz that you prefer – you'll find it here in abundance.
There's so much going on during the summer months that whatever your holiday dreams, you'll satisfy them with ease, whether you wish to walk the South West Coast Path, surf the Atlantic, escape the beaten track or tuck into some top Cornish cuisine.
Autumn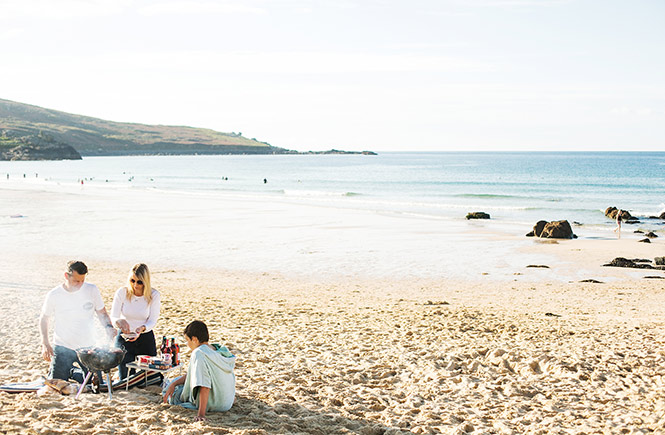 As the season winds down, so does the pace of life in Cornwall, which might be the only reason you need to pick an autumn holiday. Another bonus is the prospect of an Indian summer, which – by being in the subtropical southwest – means that it's usually mild here until October half term, and even beyond.
The season's changes are visibly resplendent, with summer's greenery replaced by the golds, reds and browns of autumn, making it the perfect time and place to retreat, take stock and marvel at Mother Nature in a variety of forms.
And though you might consider it a drawback that the weather is cooler and the rain arrives more frequently, the joy of autumn is all about cosy nights by the fire as the nights begin to draw in, bracing walks through country and coast followed by pub lunch, and time in or near the ocean that'll thrill your senses long after you return home.
Winter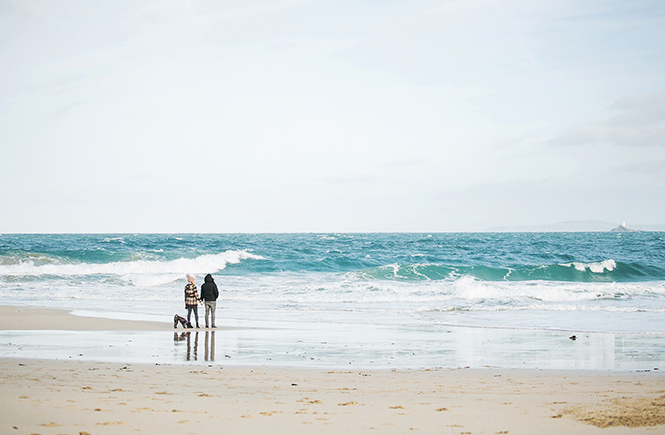 Winter spells cold days and dark nights, but the glory of winter is its barrenness. Less people means no crowds and a more acute sense of escapism. If there's a break in the weather you embrace it – and the outdoors – in a way that you just don't while in the complacent throes of summer.
Winter in Cornwall is the exhilaration of storm watching, the magic of Christmas and New Year, cuddling up by the log burner and wrapping up warm for a stomp somewhere breath-taking as you embrace the wild and untamed nature of this dramatic and unspoilt corner of the world.
Start planning your holiday in Cornwall >
Tags: