Here in Cornwall we are truly lucky to have access to an incredible host of little farm shops full of straight-from-the-ground veg, independent food shops that specialise in seriously moorish treats, and delicatessens with so much choice you might just need a bigger bag.
In fact, this is one of the best things about embarking on a self-catering holiday in Cornwall, getting to make the most of the countless farm shops and independent foodie havens when filling the cupboards during your visit. Why buy something you can pick up anywhere when you can explore the exciting delights of a Cornish deli packed full of locally reared meats, freshly made breads and all manner of local treats and treasures.
Here are just a few of our favourites to try during your stay…
West Cornwall
Who can say no to the dramatic coastlines and clear blue waters of west Cornwall? Certainly not us! An Area of Outstanding Natural Beauty, this stretch of stunning countryside doesn't just look good, it's home to an array of local farmers and producers who keep the area's quintessential farm shops well-stocked with seasonal favourites.
Trevaskis Farm
For a family day out…
Where: Trevaskis Farm, Connor Downs, Hayle TR27 5JQ;
Website: trevaskisfarm.co.uk/the-market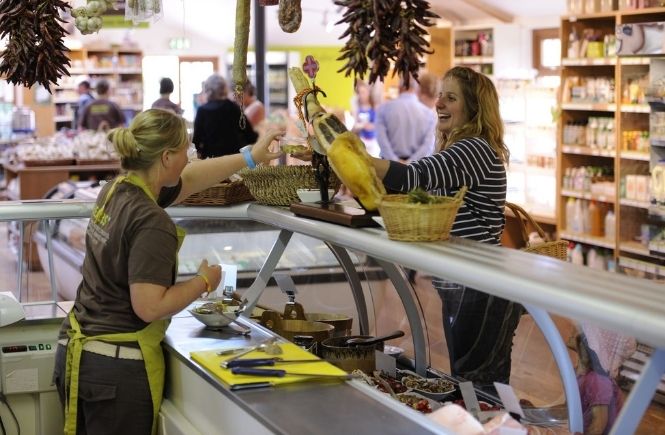 Whether you're stocking up the cupboards for your stay, looking for some tokens of Cornwall to take home, or wanting a true farm experience complete with squealing pigs and pickable strawberries, Trevaskis Farm near Hayle has you covered. With over 80 different crops grown on the farm and a selection of award-winning meats, you'll find everything you'll need for a clifftop picnic, a walk-fuelling breakfast, or a cosy dinner with the family.
Bosavern Community Farm Shop
For a farm shop with oodles of heart…
Where: Bosavern Community Farm, St Just, Penzance TR19 7RD;
Website: bosaverncommunityfarm.org.uk/farm-shop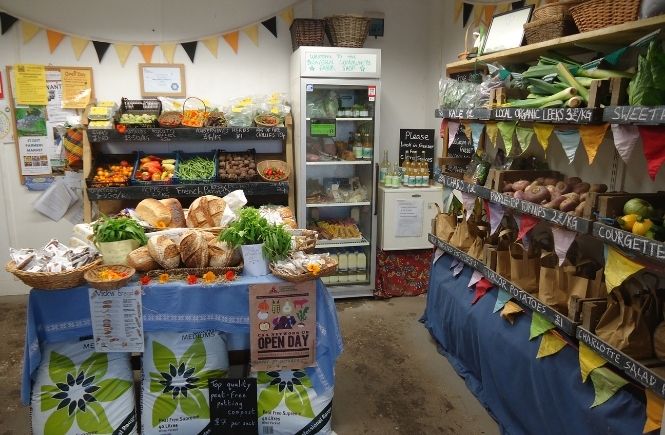 Situated on the winding road between St Just and Land's End, Bosavern Community Farm Shop is a wonderful food stop when out and about in West Penwith. Shelves are laden with unusual local products perfect for gifting and all the freshly harvested fruit and veg you could need. Our top tip? Pick up some of Ruby June's delicious curry sauce pots. Hand-blended and packed with flavour, these Cornish curries will challenge even the greatest curry houses.
St Ives Food Store
For buying Cornish take-homes…
Where: Unit 1, Penbeagle Industrial Estate, Saint Ives TR26 2JH;
Website: stivesfoodstore.co.uk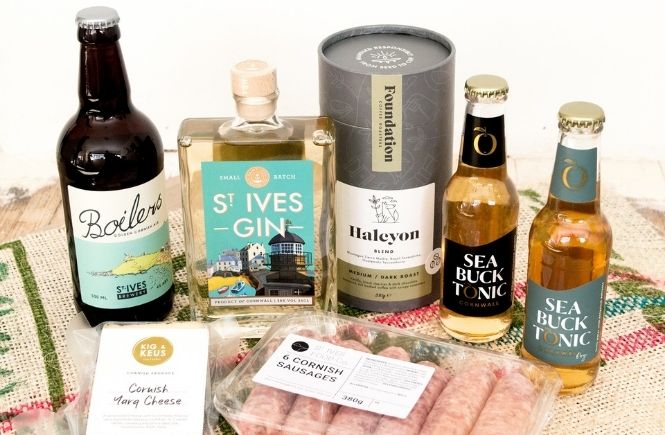 Looking for a part of St Ives to bring home with you? Look no further, as the St Ives Food Store has everything from locally brewed and distilled tipples to an enviable collection of local meats, cheeses and everything in between. Grab yourself a bottle of gin inspired by Porthminster beach and fill your suitcase with a matching set of Cornish tonics, or create your very own Cornish hamper to remind you of days spent exploring the cobbled streets and hidden coves of St Ives.
W Stevenson & Sons
For a little fishy on your dishy…
Where: The Strand, 76 A Strand, Newlyn, Penzance TR18 5HA;
Website: wstevenson.co.uk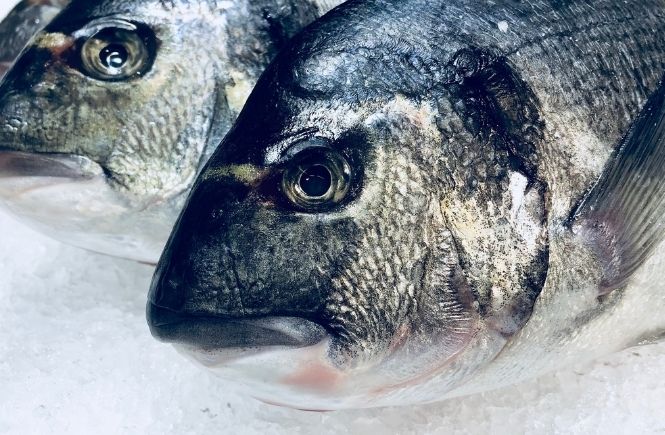 It wouldn't be a who's who of Cornish food shops if we didn't include a fishmonger or two! Situated in Penzance with one of the largest privately owned fleets in the UK, Stevenson catches, lands and sells only the best fish from Newlyn. Whether you're a fan of battered cod and chunky chips or a bowl of freshly steamed mussels, pick up your fresh fishy feast and settle down to enjoy one of Cornwall's finest offerings.
Etherington's
For freshly made pasties…
Where: Wheal Rose, Scorrier, Redruth TR16 5DF;
Website: etherington-meats.co.uk/etheringtons-farm-shop-in-cornwall/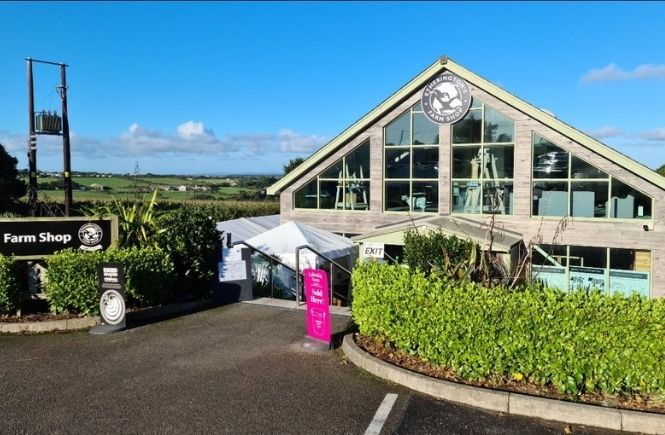 Making over 1,000 pasties a day using only the best ingredients available, you might not be able to visit Etherington's in Redruth without a cheeky crib or croust (or snack for anyone north of the Tamar). It's not just this Cornish classic that's on offer, of course. Explore their oh so tempting delicatessen, award-winning meats and a superb selection of both local and national boozy favourites such as Tarquin's or Salcombe Gin. You can even pick up some lovely homeware so you can always be reminded of your Cornish holiday.
Polgoon Vineyard Shop
For the wine lovers…
Where: Polgoon Farm, Rosehill, Penzance TR20 8TE;
Website: polgoon.com/shop-and-deli/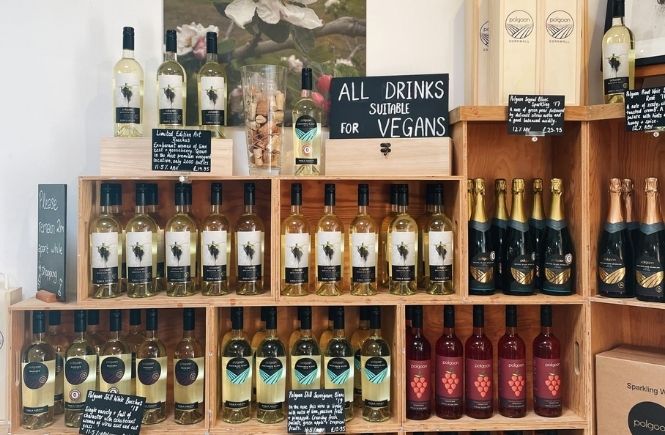 Whether you enjoy a crisp white at the end of a sun-soaked day on the beach or a rich red when curled up on the sofa during your winter getaway, visiting the Polgoon Vineyard shop in Penzance is a sure-fire way to find a tipple with your name on it. Aside from their award-winning wines, you can also find a superb selection of local produce, including honey from their very own bees and eggs from their chickens.
Excited to visit west Cornwall? Watch the coastal scenes wherever you are with our webcams.
South Cornwall
Sea-green estuaries and rolling fields are the backdrop to the south Cornwall foodie scene. Across this beautiful corner of Cornwall you'll find an array of ice creameries for the whole family and artisanal drink stores that boast a 7,000-strong collection of wines, beers and spirits.
Constantine Stores
For the adults…
Where: 30 Fore Street, Falmouth TR11 5AB
Website: drinkfinder.co.uk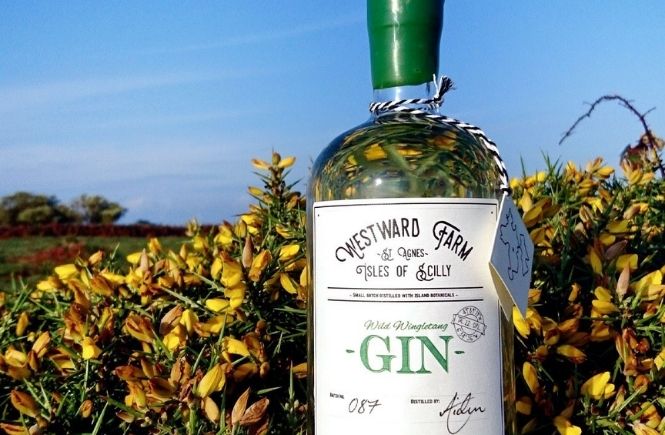 Possibly one of Cornwall's best-kept secrets, Constantine Stores in Constantine near Falmouth is the adult version of a child in a sweet shop. With thousands of drinks on offer, from rare vintages to classic favourites, it's hard to walk out of this family-owned shop empty-handed. Not sure what you're looking for? The friendly and knowledgeable team is always on-hand to offer advice and guidance to ensure you leave with a smile on your face and a bottle in your bag.
Roskilly's
For the sunny days…
Where: Tregellast Barton Farm, St. Keverne TR12 6NX;
Website: roskillys.co.uk/Shop/
Positioned idyllically on the southern tip of Cornwall, this working farm produces a range of delectable dairy products, homemade fudge, and a selection of jams, chutneys, and mustards all under the same roof. This means a visit to Roskilly's isn't just about the ice cream as you can pick up a variety of delicious treats or enjoy a slap-up meal in the Croust House Restaurant. Dogs are welcome across the farm as long as they're kept on a lead, making Roskilly's one of our favourite family day-out destinations.
Quayside Fish
For the surf and turfers…
Where: Fore St, Porthleven TR13 9HJ;
Website: quaysidefish.co.uk/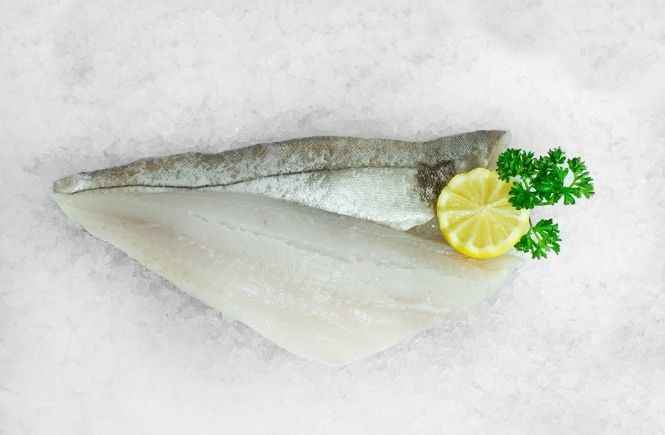 Award-winning fishmongers Quayside Fish in Porthleven is the only place you need to visit when in the mood for good Cornish food. Offering a variety of locally-caught fish, local meat and a selection of other Cornish food and drink treats, Quayside is one of our favourite places for enjoying a taste of Cornwall. Looking for something extra special? Quayside has a range of fantastic seasonings by Cornish Sea Salt. Our favourite combo? Fresh mackerel with some chilli sea salt rubbed on top!
Healeys Cornish Cyder Farm
For the big and little ones…
Where: Healeys, Penhallow, Truro TR4 9LW;
Website: healeyscyder.co.uk/food-drink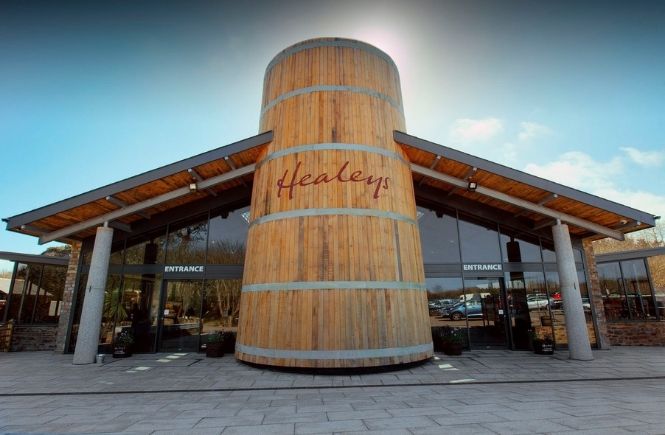 With the title of largest independent cyder-maker in Cornwall, Healeys is a must for any foodie tour of Cornwall. Offering an incredible array of cyders, wines and spirits in their restaurant and farm shop, you'll be spoilt for choice during your visit. It's not just cyder though. Enjoy a delicious cream tea in the Rattler Bar or pick up some gifts in the shop to commemorate your visit. Looking for a fun day out with the kids? Watch their faces light up as they meet all of the friendly animals on the farm and listen to the gleeful cries as they embark on a vintage tractor ride through the orchard. Healeys is as much for children as it is for adults.
Lobbs Farm Shop
For really fresh veg…
Where: Heligan, St Ewe, St Austell PL26 6EN;
Website: lobbsfarmshop.com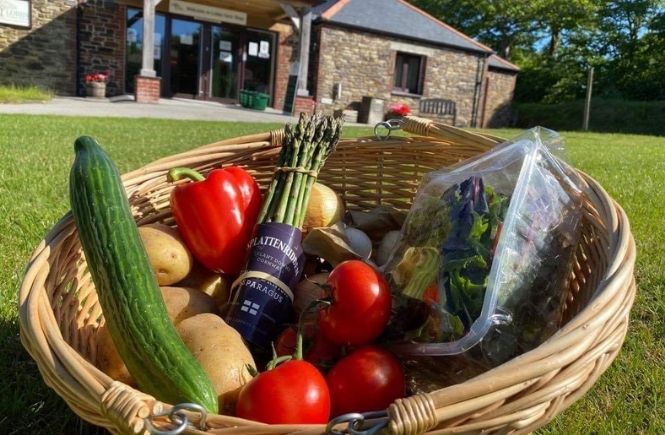 Veg so fresh it's still decorated in dew, locally reared meats that melt in your mouth, a cheese selection so tempting you can't help but get a little of each, pick up everything from store cupboard essentials to treaty picnic hampers from Lobbs Farm Shop in Heligan. A wide selection of the food on display is grown on their own farms, Corran Farm, Lower Kestle Farm and Higher Kestle Farm, so you know exactly where your dinner is coming from.
Trenance Chocolate
For the sweet tooth…
Where: The Chocolate Factory and Craft Centre, Mullion, Helston TR12 7HB;
Website: trenancechocolate.co.uk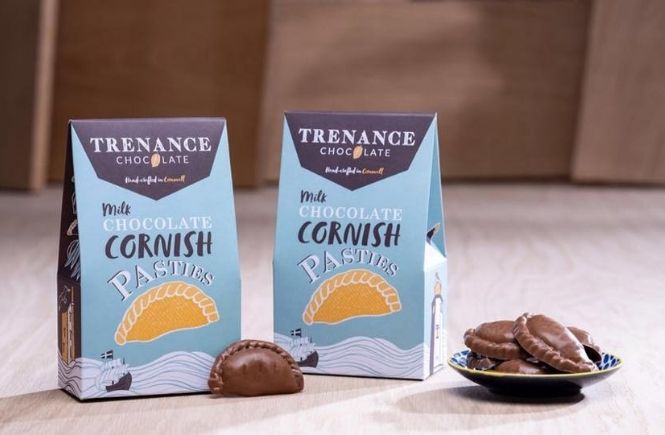 Open daily between February and Christmas Eve, Trenance Chocolate in Mullion is a must for any chocolate lover. Their selection of luxury, handmade Cornish chocolates covers everything from big boxes the family can enjoy to quirky gifts such as chocolate pasties. You can even pick up some heavenly hot chocolate spoons, which swirl into hot milk to create the dreamiest hot chocolate you'll ever have.
North Cornwall
Dramatic coastlines lined with foam-topped waves usually define Cornwall's stunning north coast but today, it's all about the incredible food that is locally grown and produced here. From working farm shops to a place completely unique to Cornwall, North Cornwall is a haven for food lovers.
Boscastle Farm Shop
For a real working farm shop…
Where: Hillsborough Farm, Boscastle PL35 0HH;
Website: boscastlefarmshop.co.uk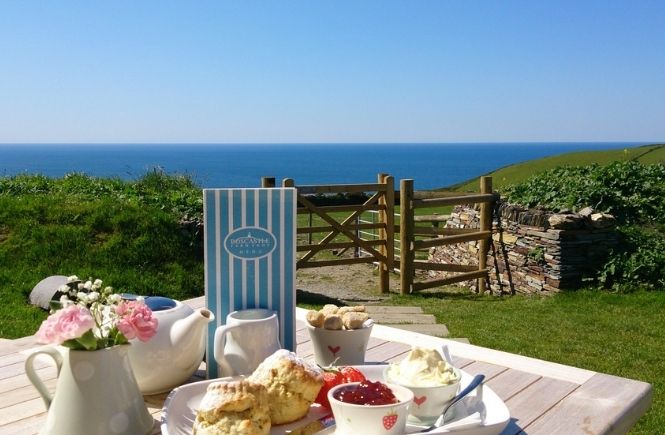 Perched on the cliffs overlooking a vast and ever-blue ocean, it's easy to see why Boscastle Farm Shop is award-winning. Outside you'll find stretches of National Trust farmland that's home to Boscastle Farm's pedigree Devon cattle. Step inside and discover a truly mouth-watering array of homemade pies, cakes and even ready meals you can enjoy in your cosy home-from-home with complete ease. Feeling extra peckish after a ramble on the neighbouring cliffs? Enjoy a quick pit stop at The Café, which serves delicious, locally sourced food daily.
Trevilley Farm
For fresh food delivered to your door…
Where: Lane, Newquay TR8 4PX;
Website: trevilleyfarm.com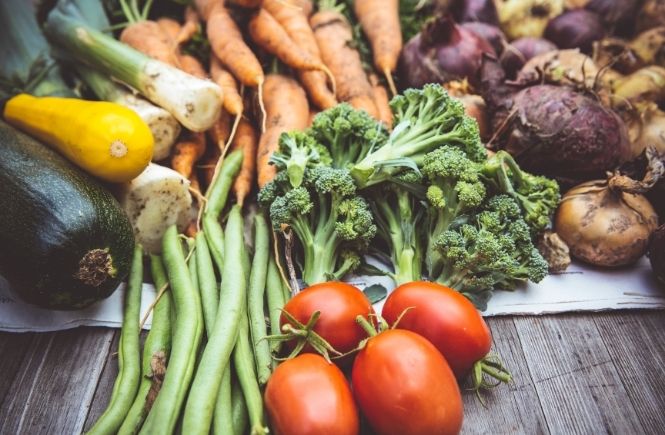 Situated on the outskirts of Cornwall's surfing hub Newquay, Trevilley Farm puts 100 years of experience to fantastic use with their locally grown and reared produce that not only fill the farm shop but their delivery service too. This means you can arrive at your Cornish cottage or beautiful bolthole and enjoy a basket of home-grown Cornish food straight away. What could be better!
Padstow Farm Shop
For homegrown Cornish pasta…
Where: Trethillick Farm Padstow Cornwall PL28 8HJ;
Website: padstowfarmshop.co.uk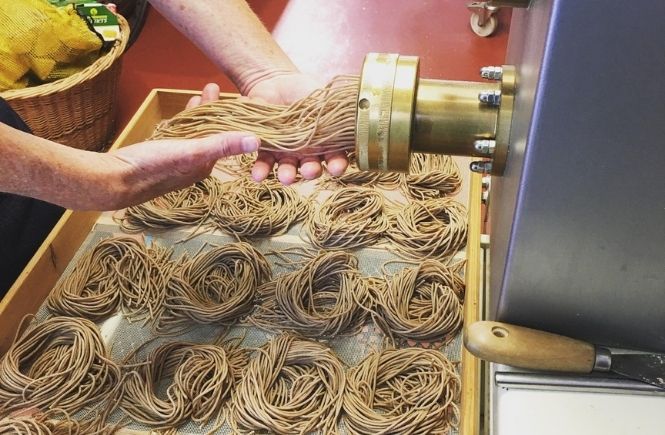 Rearing their own cows, pigs and sheep as well as growing their own Durum wheat for pasta and a host of vegetables, Padstow Farm Shop really does offer a wide and wonderful taste of Cornwall. Made in the rough style of Italian pasta, Padstow Pasta is Cornwall's answer to this most cherished of comfort foods. Top tip: try their delicious pasta with something from their award-winning butchery and perhaps some Cornish cheese from the farm shop for an unmissable Cornish feast.
Little Pig Farmshop
For local and artisanal delights…
Where: Little Pig Farmshop, Bude EX23 9PZ;
Website: littlepigfarmshop.co.uk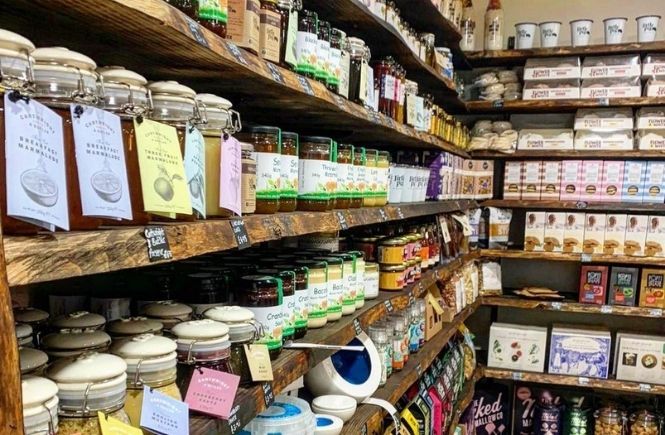 The Little Pig Farmshop near Bude values ethical practices above all, which is why the majority of their products come from local producers within a 30-mile radius. Pick up your holiday essentials from their shop, which holds an impressive collection of everything from fresh fruit and veg to takeaway pasties, or, if you can't quite wait till you get home, stop for a quick bite to eat at their café, which offers a variety of tasty treats.
Norton Barton Artisan Food Village
For a unique experience…
Where: Norton Barton, Launcells, Bude EX23 9LG;
Website: theartisanfoodvillage.com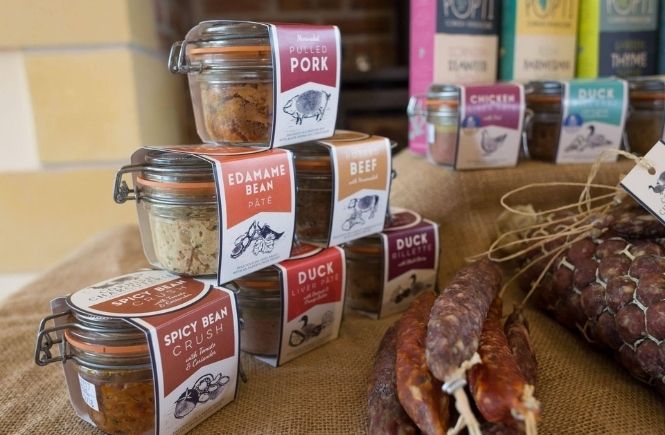 Not only has Norton Barton farm been granted Food Enterprise Zone, one of only two in the county, but it's also the only artisan food village in the UK making it an exclusive addition to this list. Tucked away on the north coast, Norton Barton is home to everybody's favourite picnic addition, Cornish Charcuterie plus a superb selection of Cornish rums inspired by the rough and wild coastline of north Cornwall. Whatever you're in the mood for, a trip to Norton Barton will not disappoint.
Honourable mentions
Farmers' Markets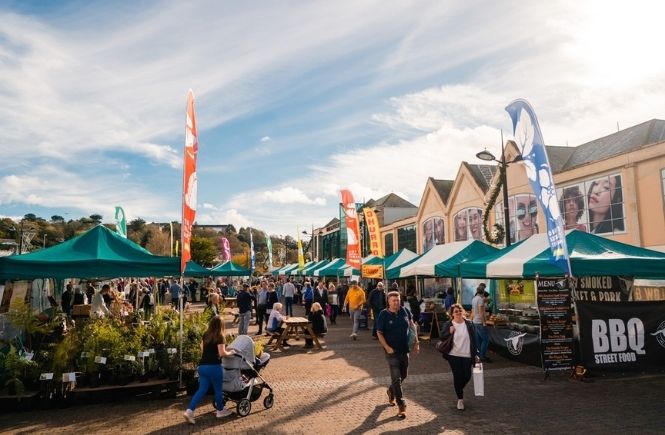 It wouldn't be a list of great places to explore Cornish food without mentioning Cornwall's fantastic collection of farmers' markets. Happening on set days of the week across the county, each market offers the chance to pick up locally grown veg alongside an incredible array of local products, from Cornish gins to cool you down to hot sauces to warm you up. Our top markets to visit are…
Truro: Wednesdays & Saturdays, 9am – 4pm
Helston: First Saturday of the month from 9.30am
St Ives: Thursdays, 9.30am – 2pm
Bude Farmers' and Craft Market: Fridays, 10am – 3pm
Alongside weekly farmers' markets, Cornwall also plays host to a range of Christmas markets that never fail to release the Christmas spirit within you. Check out our list of local favourites and get excited for a cup of mulled wine and a warm mince pie.
Lay-bys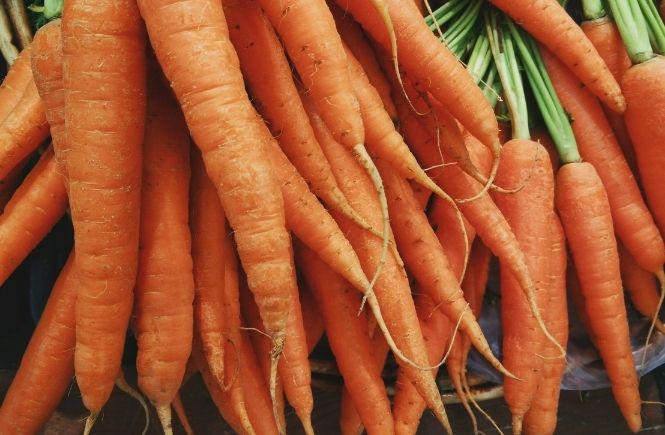 Another one we couldn't help but mention is Cornwall's lay-bys. Farmers across the country use lay-bys and driveways alongside honesty boxes to sell their produce at an exceptional price. Fresh from the ground that probably lies mere metres away, this is a fantastic way to buy proper Cornish veg while supporting local farmers.
Start planning your holiday in Cornwall and see how many of these foodie favourites you can visit...
Tags: Shopping | Food and Drink |