Cornish Markets can be found at all corners of the county during the pre-festive season, presenting a shopper-happy mix of arts and crafts, clothing, jewellery, home ware, and food and drink as well as various Christmas treats from entertainment to top-tasting refreshments.
And with many exploiting the spoils of the area in more ways than one – offering locally made and produced items at locations that can be doubly enjoyed in the process, from harbour and working cider farm to town centre and seaside village, it all means one thing: your senses and shopping list will both be brilliantly sated by the experience.
Healeys Cyder Farm Christmas Markets (weekends from 23rd November-23rd December)
Sup on something delightfully fizzy and stock up on your favourite apply tipple as you roam the only working farm market in Cornwall. Embark upon a cyder-making tour and tractor ride to meet the farm's array of animals before doing the circuit of stalls and – if you time it on a Sunday – tucking into a scrumptious roast with a festive side of Cornish carols.
Made in Cornwall Christmas Market, Truro (28th November-2nd December)
Dazzling light displays form part of the exciting atmosphere at the city's popular market at Lemon Quay Piazza, where over 90 stalls will offer up an eclectic array of products that are 100% made in Cornwall.
Fowey Christmas Market (30th November-2nd December)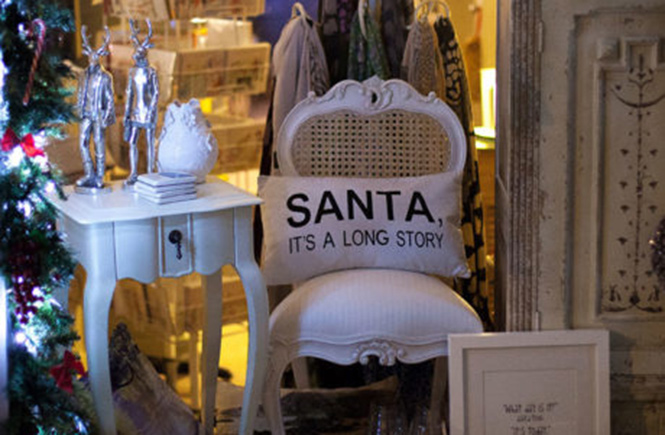 Thousands of visitors will flock to the picturesque town for its annual market, where you'll find handmade gifts galore alongside the finest food and drink from the region. Beyond the market, cafés, restaurants and bars will be welcoming market-goers into their stomach-warming establishments with top-notch refreshments and entertainment for all.
Etsy St Ives Christmas Fair (30th November-2nd December)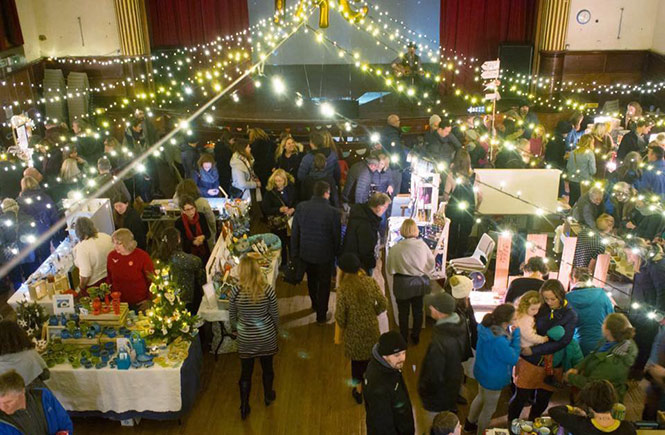 With an Arctic eco-theme, this year's event promises to engage both conscience and imagination as visitors relish over 40 stalls crammed with locally-made goodies, alongside pop up deli café, cocktail bar, and live music. Fill your stockings with paintings, paper art, jewellery, knit works, ceramics, textiles and home wares from the handpicked showcase of talented exhibitors.
Padstow Christmas Festival (6th-9th December)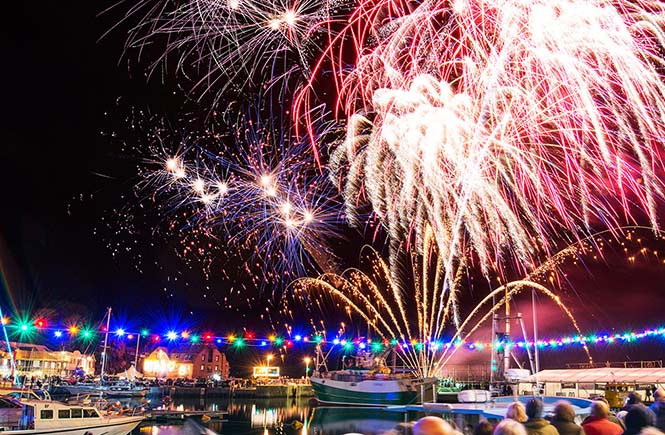 Expect an exciting series of demonstrations from top chefs such as Nathan Outlaw, Rick Stein and Paul Ainsworth along with a host of culinary delights at this unashamed Christmas food fest. It's a spoilsome affair, with fireworks, a wine theatre, Big Cornish Breakfast, Santa Fun Run and massive market containing the best food, wine, arts and crafts producers, and pop up stalls.
Mount Edgecumbe Christmas Fayre (8th-9th December)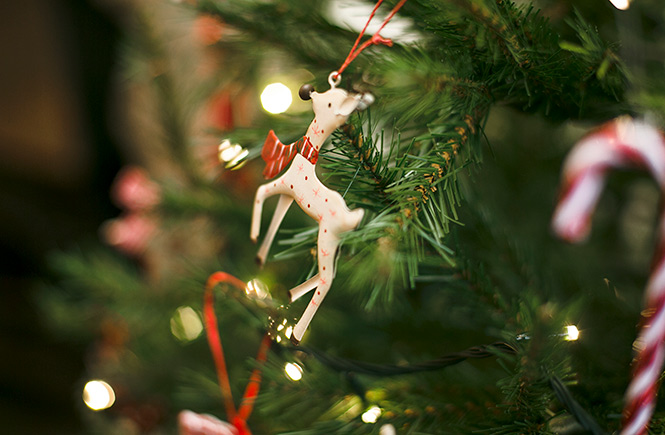 Southeast Cornwall's stunning country park is the sublime setting for this fabulous fair, which presents an enticing fusion of cookery demonstrations, local produce, and gifts. What's more, various entertainment including carolling, galleries, family activity zone, living statues and craft workshops ensures a shopping trip with a bone fine difference. Or why not stop by for one of their 'Wonder Nights' (until 6th January), where the formal gardens will be beautifully illuminated for a night-time world of botanical adventure?
The Alternative Christmas Market, Heartlands (16th December)
Make merry with live music, workshops and over 50 stalls to shop from during this uber memorable market. Forget carol singers, as Heartlands presents a more head-banging mix from Punkzilla, Monkey Fag Break and Hedluv & Passman, as well as a silent disco, open mic session and bevy of other alternative surprises.
Tags: Christmas | Shopping | Winter | Food and Drink |