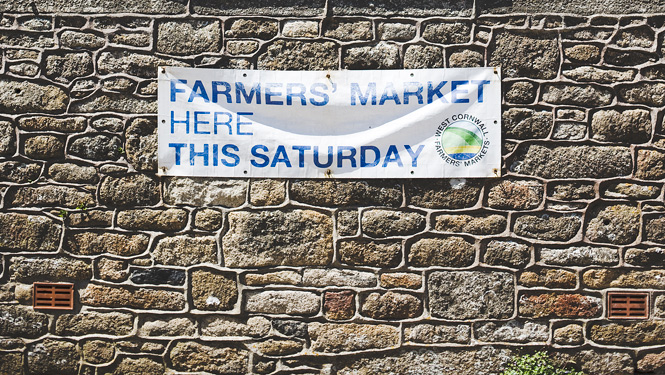 Farmers' markets are a brilliant way of discovering new local producers and sampling high-quality products that have been made with love and years of experience. Buying locally limits food miles, making markets such as these a very environmentally friendly way of buying food for your table. It also supports business in the local area, as your money goes directly to the supplier where it boosts the immediate economy and supports small enterprise. Cornwall relies heavily on tourism as a means of income, and by supporting local suppliers and craftspeople by buying their goods you are truly making a difference. Find out more about West Cornwall farmers' markets below…
Sennen
Behind Sennen School, every Tuesday 9am-12pm.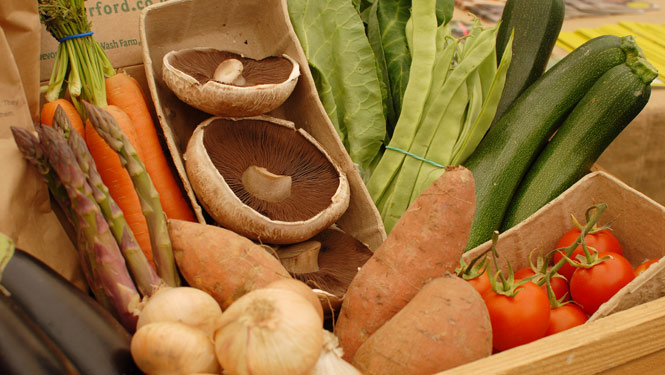 This has become more of a community event than an opportunity to pick up some local produce – Sennen Farmers' Market brings together food producers and craftspeople from the local area one day a week to create a feeling of locality and togetherness that lends a special feeling to this market. The variety of produce is vast, with outstanding meat, cheese, vegetables, crab and cakes that far outweigh supermarket versions. In particular the cinnamon and pecan buns come highly recommended – if you get them home before indulging you are doing well! There are also crafts stalls and stalls where you can pick up a ready-made lunch to take to the beach.
View all our nearby cottages in Sennen >
Pendeen
Centre of Pendeen, 1st and 3rd Saturdays of every month 10am-1pm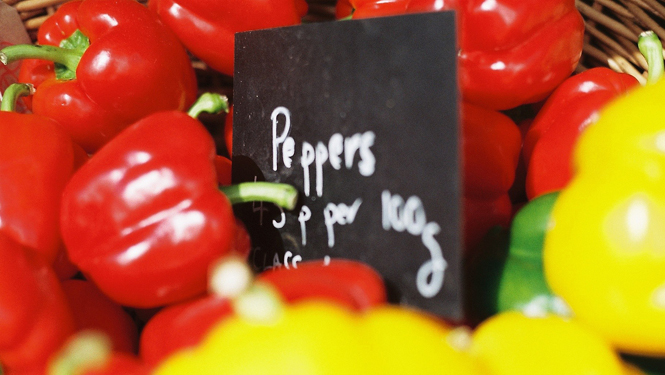 Free parking at this event, held in the middle of Pendeen. There is plenty of local produce to choose from, with meat being particularly good. Cheese, cakes and bread are also available, with a community café for refreshment. You can even get plants and herbs to take home to enhance your own kitchen garden. This farmers' market is said to be the friendliest in West Cornwall.
View all our nearby cottages in Pendeen >
St Ives
Guildhall, Street-an-Pol, St Ives every Thursday, 9.30am-2pm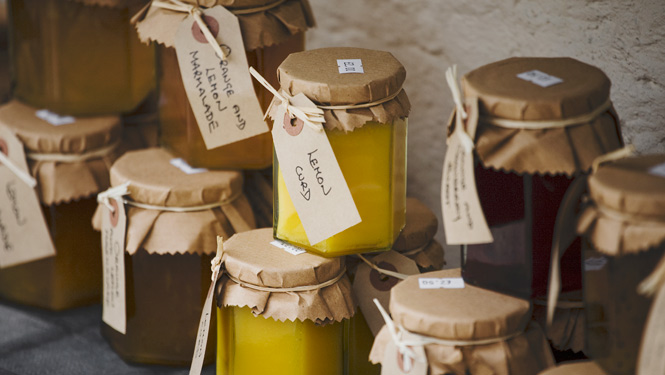 This market aims to be as organic and local as possible, and tries to keep a wide range of stalls and limit producers of the same type of product. Buskers are encouraged to come and play while the market is trading, creating a relaxed yet exciting feel. Local producers can be found here including Ruby June's curries, Cornish Pork Pantry and the Cornish Smokehouse. You can find chutneys, vegetables and home-made cakes, and much more besides.
View all our nearby cottages in St Ives >
You will also find farmers' markets in various other towns around West Cornwall. Some tiny villages, like St Levan near Land's End, rely on these markets as a means of bringing vital supplies to their residents, while others, such as Helston, complement the town's reputation as a foodie centre by offering a wide variety of produce that promises something different and unusual. Try searching at http://www.wcfm.org.uk/ for details of the farmers' market near where you are staying and give it a whirl – you will definitely find fresh and local produce, but you may also find something a bit quirky and different to enhance your holiday experience.
Where to find them: