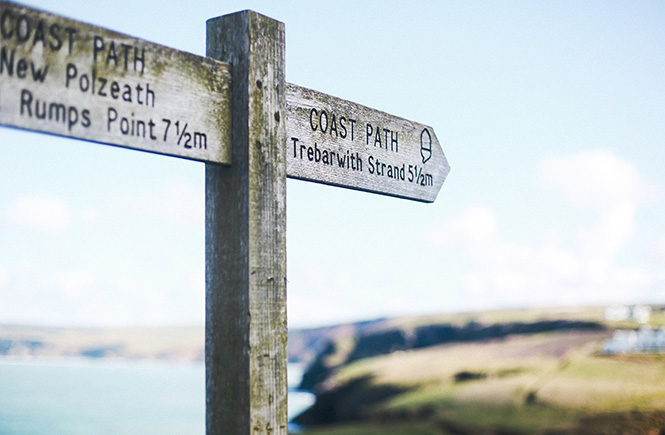 Wherever you happen to be staying in Cornwall, you'll never be more than sixteen miles from the sea. Let's face it, that's probably why you're here, as our beaches are some of the best you'll find anywhere. It also means you can access the magnificent coastal path within an easy half hour's drive, tops. Snaking its way around three sides of the county from Marsland Mouth near to Bude, down to mystical, magical Land's End, and on to Cremyll near Torpoint and the Tamar Devon border, the Cornish section of the South West Coast Path offers fantastic scenery, fascinating local heritage, stunning wildlife and superb walking.
Whether you want to tackle a full day's hike, prefer an hour or two's gentle stroll, or just fancy pulling up a picnic blanket and admiring the views, the path is there for the taking. And aside from a nominal car parking fee in some places, it's all free. You don't need any expensive specialist equipment either, or even a map, as it's well signposted, unless you're planning on doing a circular route traversing inland that is.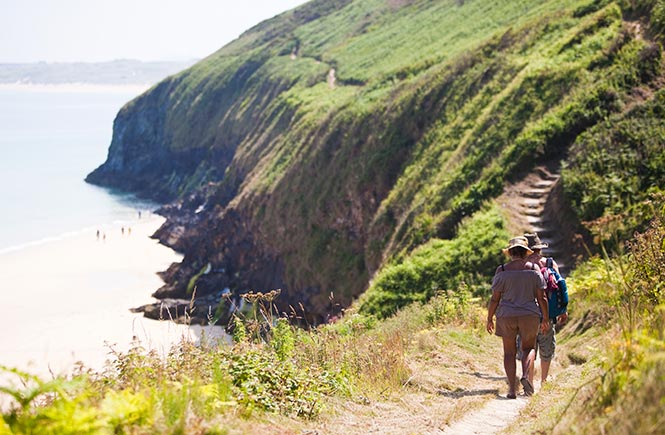 And although proper walking boots are advisable, they're not essential, other sturdy footwear or trainers are fine. The National Trust, National Trail Team and South West Coast Path Association, all work tirelessly to keep the path well maintained, and regularly make improvements where necessary. But please be aware that parts of it are extremely close to dangerous cliff edges, with safety fencing erected in only a few places, so do be vigilant with young children.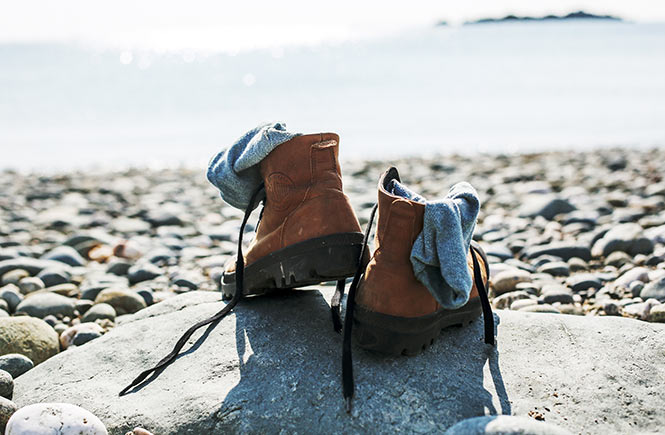 As with any outdoor activity, be prepared. Take wet weather gear if it's likely to rain, warm layers if cold, and sunscreen and a hat if hot and sunny. There are numerous shops, pubs and cafes dotted along the way to re-fuel or enjoy a nice cup of tea, so you don't have to cart a full day's rations in your back pack, but a bottle of water is a wise thing to carry with you, while snacks can help if you're flagging. Some sections along the north coast are particularly 'rugged', with steep steps and vertiginous ascents that are a real workout, and a little energy boost can make all the difference.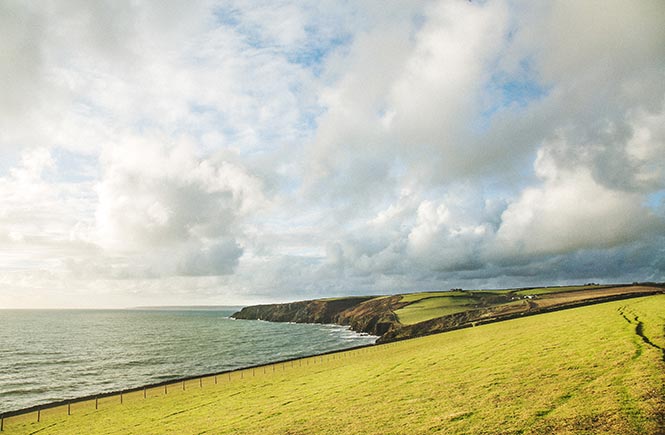 When I first moved to Cornwall nearly nineteen years ago, I read Mark Wallington's 500 Mile Walkies, a hilarious account of his 1982 coastal path ramblings from Minehead to Poole, with a rubbish tent, little money and a scabby, mongrel dog called Boogie. It inspired me to attempt my own (much shorter) walking and overnight camping adventures, similarly equipped, but without the canine. The first time, I walked from the Lizard to Penzance, pitching up in a farmer's field just beyond Porthleven at dusk. A few months later, I set off from Penzance to Botallack, my bed for the night, a soft patch of thrift, nestled amongst giant granite boulders, near to Sennen. Since then I've walked smaller segments all over Cornwall, but have yet to do it all in a 'oner'.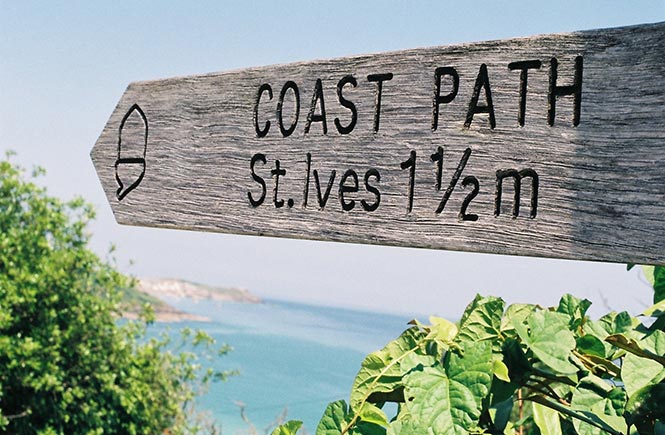 But that's the beauty of the coast path – you can do as little or as much as you like, as it just keeps on going. I'd be hard-pressed to choose my favourites, as different bits are so varied, but I am fond of the stretch between St Ives and Zennor. D H Lawrence territory, the reward at the end is a pint in the 13th century Tinners' Arms. And if you time it right in summer, you can catch a ride back on the open top bus.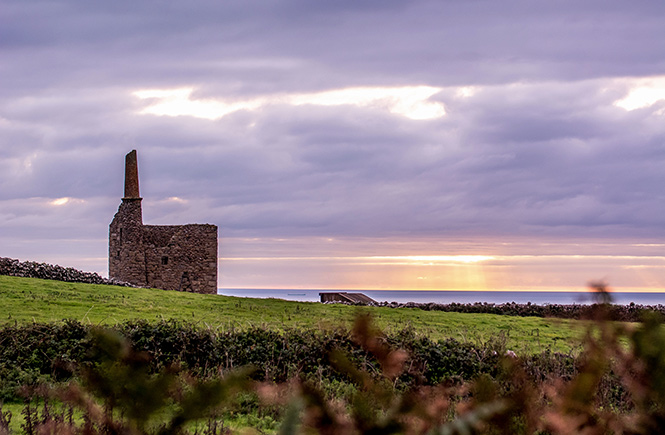 The silhouettes of engine houses on the skyline around Botallack are a powerful reminder of Cornwall's unique mining past, and its Unesco World Heritage status. One of the main Poldark filming locations, you'll walk straight past Wheal Leisure. While you'd be hard pressed to beat the dramatic coastline of Bedruthan Steps north of Newquay, or that of the legendary keep at Tintagel, King Arthur's haunt, which is a short walk away from the hauntingly beautiful, St Nectan's Glen, or the endless hill climbs, and sensational geology of the zigzag fold cliffs at Crackington Haven.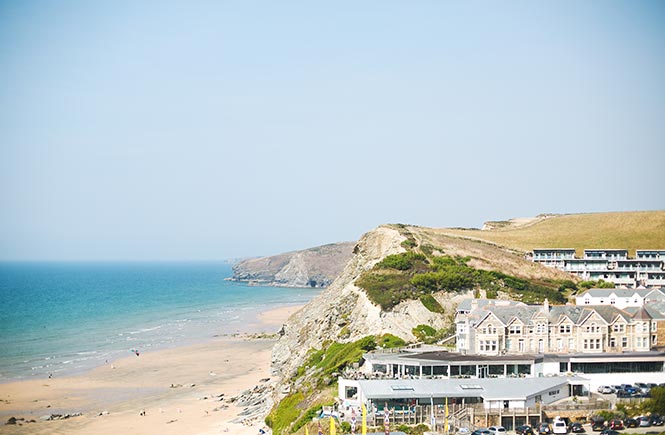 To be honest, it really doesn't matter which bit you pick, as it's all pretty marvellous. Keep your eyes peeled for seals (around the corner from Godrevy Lighthouse is an infamous spot for seal-gazing) and pods of dolphins and basking sharks offshore. Plus you'll see dozens of different kinds of seabirds, maybe even an elusive Cornish chough, and birds of prey like buzzards. Back in the day, the huers cried out from their whitewashed huts, to alert the fisherman of where the shoals of pilchards were, while we have the coastguards to thank for creating the path in the first place, as it was their patrols looking for smugglers, which carved out the tracks.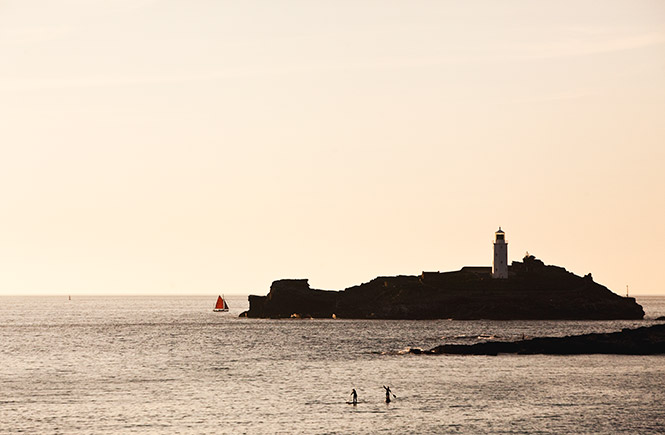 Arguably one of the world's best walks, a new 5-part series about the South West Coast Path called 'Coastal Path' is being broadcast on BBC2 starting November 18th, which is probably worth a watch. There are numerous excellent guide books packed full of suggested walks if you need some inspiration, as well as a brilliantly informative website, with interactive maps, route planners, a handy distance calculator, top tips etc. Set up by a charity organisation run entirely by passionate volunteers, who, quite simply, love The Path, it covers everything you ever wanted to know about walking it, and more.
So what are you waiting for? These boots are made for walking…
Have a look at our holiday cottages in Cornwall >
Tags: Newquay | North Cornwall | Penzance | Porthleven | Sennen | The Lizard | Walking | Porthleven |