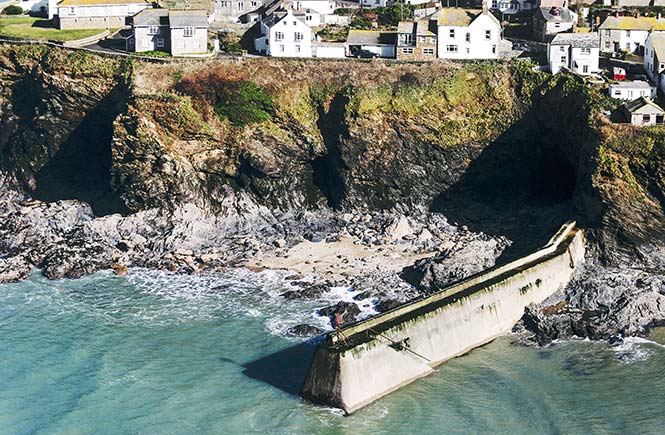 Port Isaac presents a picture-postcard waterside idyll – a harbourside haven of the most enchanting kind. But beyond the picturesque port with its whitewashed cottages and quaintly cobbled streets, there's a network of both hidden and well-trudged paths that will lead you to a series of enchanting elsewheres as you explore some of north Cornwall's most stunning natural spaces.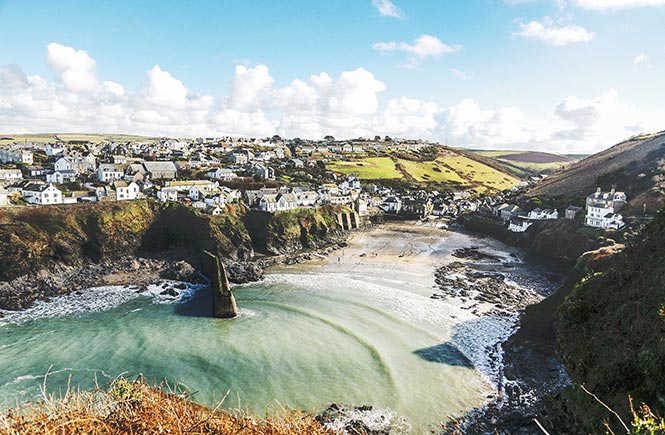 The great thing about embarking upon a walk in and around the area is that you can personally dictate the pace and destination to suit your own holidaying whims.
Pack a picnic and stroll to a nearby beach, take a tour of the area's historical buildings and sites, or trek the rugged South West Coast Path for a plethora of seaside pretty - it's one of the best ways to explore this incredible corner of Cornwall.
Here are some walking route ideas to help get you started…
Port Isaac Circular Walk – A short, three-mile walk from Port Isaac's cliff top car park into Port Gaverne will lead you through a valley and farmland up to the hilltop for fabulous views before taking you across Roscarrock Hill and on the coast path to Port Isaac via Lobber Point.
Port Quin to Lundy Bay – At just under 3 miles, this track heads toward Doyden Point along disused mineshafts to Trevan Point before descending to Epphaven Cove and Lundy Bay. The return route passes Portreath Bee Centre back to Port Quin.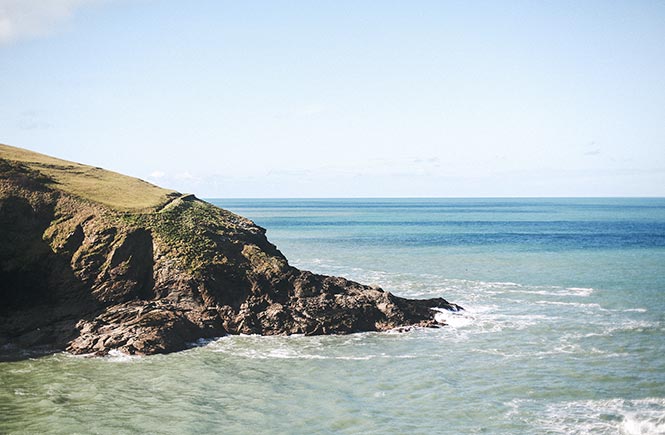 Port Isaac to Port Quin – You can either venture west along the coast path past Lobber Point and the coves of Greengarden and Downgade – and back – or weave your way slightly inland through Roscarrock for a (five mile) circular route that features farmland, valleys and hills of varying height. Either way, the spectacular views from Kellan Head are well worth the ramble.
Port Isaac to St Endellion – Discover the historic church (and village farm shop's tasty fayre) nestled in the hinterland by walking past Lobber Point and then southward through the valley to Pine Haven. From here, it's up to Roscarrock Hill and tracks through Trelights toward the church on this scenic four-mile jaunt.
Tregellist, St Endellion and St Kew – At about 5.5 miles, this river valley walk through spectacular scenery presents the ancient village of St Kew, its magnificent 15th century Church of St James and Trevathan fruit farm and shop as you follow the footpaths through woodland and countryside.
Port Gaverne to Barretts Zawn – Up the ante a little with this 6-mile walk from Port Isaac car park to Port Gaverne and then along the coast to Cartway Cove. Bounds Cliff runs on to Barretts Zawn, where a beautiful valley drops to the gorgeously craggy cove below.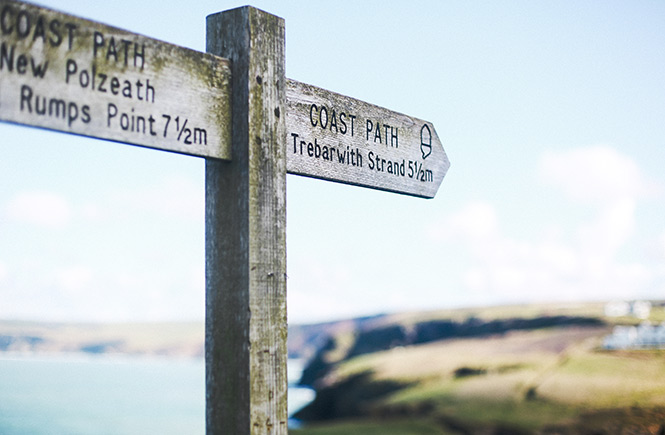 Port Isaac to Polzeath – At about 9.5 miles, this 'Rollercoaster' route is definitely not for the faint (or child) hearted, but it will reward you with a stunning array of sights as you stomp your way past the Iron Age hillfort at The Rumps, the mining landscape of Doyden Point and breathtaking beaches of Lundy Bay and Epphaven Cove before you reach the exquisite Camel Estuary and ever-pretty, Polzeath.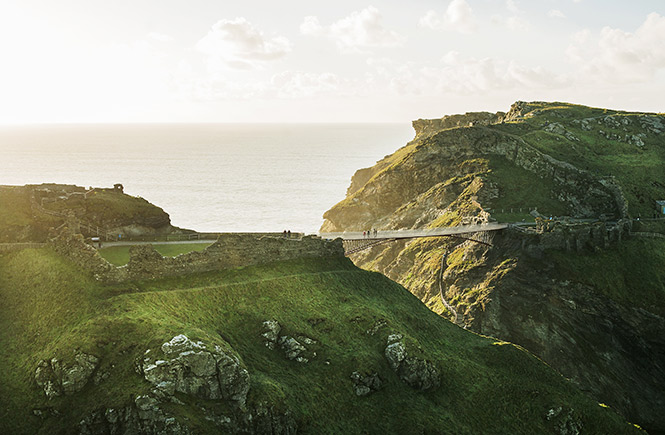 Port Isaac to Tintagel – Another strenuous hike just shy of the ten mile mark, this walk to one of north Cornwall's most renowned historic centres will see you claw the cliff tops past the sandy stretches of Trebarwith Strand and Tregardock toward the legend-filled, Tintagel Castle.
Just make sure you wear appropriate footwear and clothing, pack plenty of provisions, tell someone where you're going (and heed locals' advice) and keep an eye on the weather and sea conditions.
View our holiday cottages in Port Isaac >
Tags: Port Isaac | Walking |