The stunning Cornish town is home to the world's third largest natural deep-water harbour, presenting visitors with a rich maritime heritage alongside a host of historic buildings, cultural attractions, independent shops, cafes and restaurants. Explore Pendennis and St Mawes Castles, pay a visit to the National Maritime Museum, or schedule your stay to coincide with Falmouth Walking, Oyster or Sea Shanty Festivals.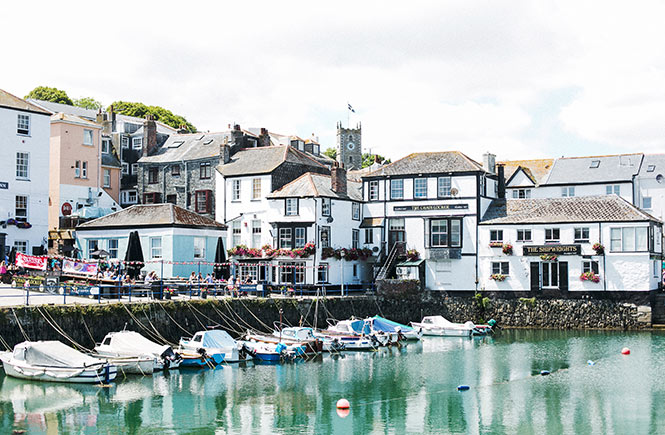 Whatever the weather and however you most relish spending your time, you'll discover a side of Falmouth to make your stay individually unforgettable. Make the most of the outdoors by attending a seasonal event, exploring the town's gorgeous gardens, or by arranging something more adrenalised such as a boat trip, paddleboarding, surf lessons or any of the popular array of sports and outdoor pursuits widely available.
Families will delight in the sheer variety of child (and dog friendly) activities and attractions guaranteed for an adventure-filled holiday, while couples can escape off-the-beaten-track or settle into one of Falmouth's renowned restaurants for a taste of Cornwall's celebrated cuisine before embarking upon a romantic cruise along the River Fal.
Check out our destination guide to Falmouth, but meanwhile, whet your appetite with our guide to some of our favourite things to do in Falmouth..
The main attractions
National Maritime Museum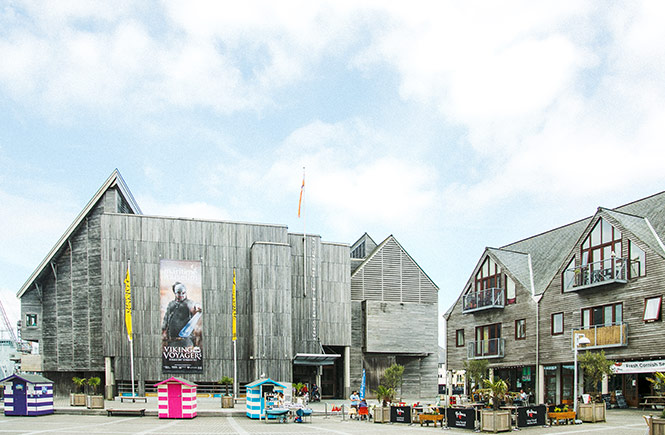 Situated on Discovery Quay overlooking the harbour, the award winning National Maritime Museum Cornwall is a must-see for anyone holidaying in Falmouth. This family favourite is chock with exhibition spaces and interactive displays including the Treasure Island Play Zone, The Boat Pool complete with model boats that you can sail, The Tidal Zone where you can observe the harbour from underwater, and The Lookout with its staggering harbour-wide views (that are also visible from our live Falmouth webcam)
The Poly
For a mesmerising mix of art, history and science, The Poly presents everything from live music, films and theatre, to talks, dance, workshops and exhibitions. Located on Church Street in the town centre, after your culture fix of whatever is on during your stay, head to the Maker's Guild for inspired works from local artists to buy and take home before stopping off at Solskinn Coffee & Cocktail Haus for a bite to eat, speciality coffee or sneaky cocktail.
Pendennis Castle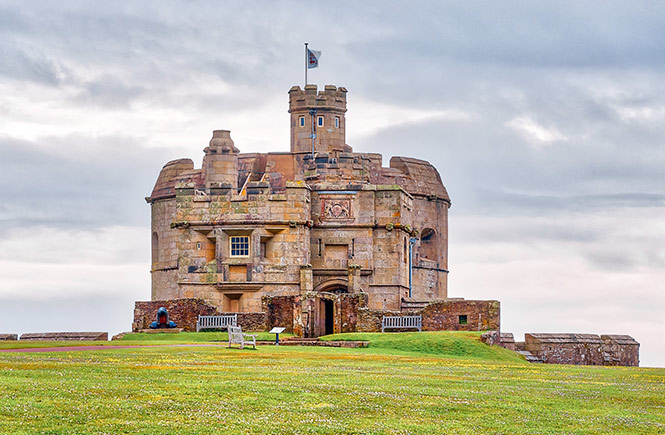 Jutting out into the ocean opposite St Mawes Castle in Falmouth, Pendennis Castle is a prime example of Tudor fortresses built by Henry VIII, providing visitors with staggering views alongside an incredible insight into wartime history.
Ships & Castles
Located toward Pendennis Headland on Castle Drive, Ships & Castles Leisure Centre makes a fabulous wet weather activity in Cornwall, boasting a nautical themed leisure pool complete with flume, wave machine, River run and Jacuzzis; while the fully equipped 34-station gym is just the ticket for those wanting to focus on their fitness.
Princess Pavilion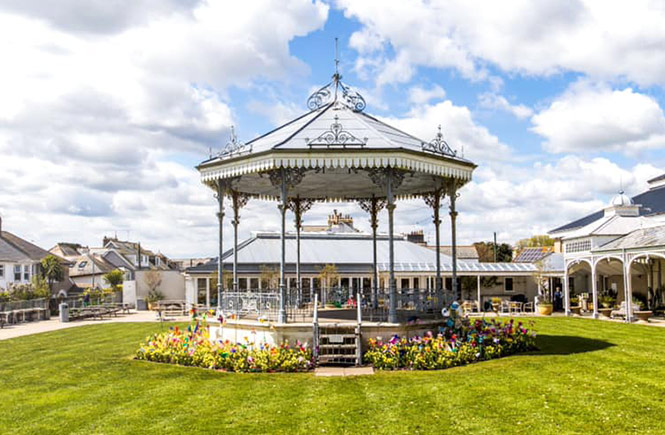 The year-round live music and entertainment venue is conveniently situated in the heart of the town next to Gyllyngdune Gardens gazing over Falmouth Bay. Outside, there's an Edwardian bandstand, working glasshouse and children's play area amongst a stunning array of plant-life, while the cafe and theatre complex provide the perfect place to grab a bite and enjoy everything from live performances to dance shows, plays, talks and more.
Falmouth Art Gallery
Hosting exhibitions, events and a shop alongside permanent and regularly changing art collections, Falmouth Art Gallery can be found in the town centre's Municipal Buildings on The Moor and presents visitors of all ages with an enchanting space to explore Cornish art and culture.
St Mawes Castle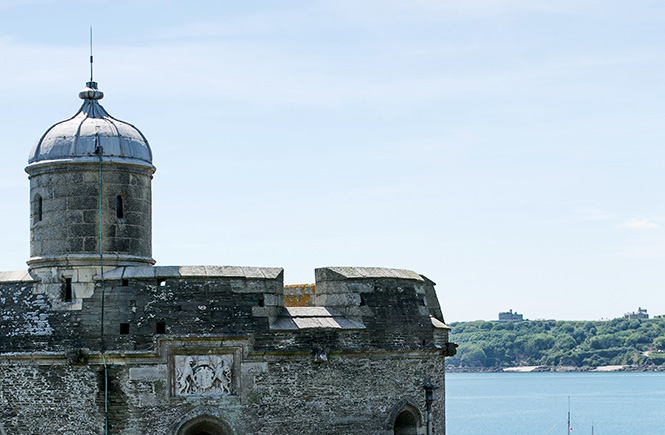 Sitting atop the headland of St Mawes at the river mouth overlooking the bay, this is one of the best preserved of King Henry VIII's coastal artillery fortresses and worth a visit for the jaw-dropping views alone. Approach from the sea by taking a ferry from Falmouth (or Feock) before wandering the gorgeous grounds, exploring the castle and discovering all about the fascinating history of this extraordinary place.
Shop and dine till you drop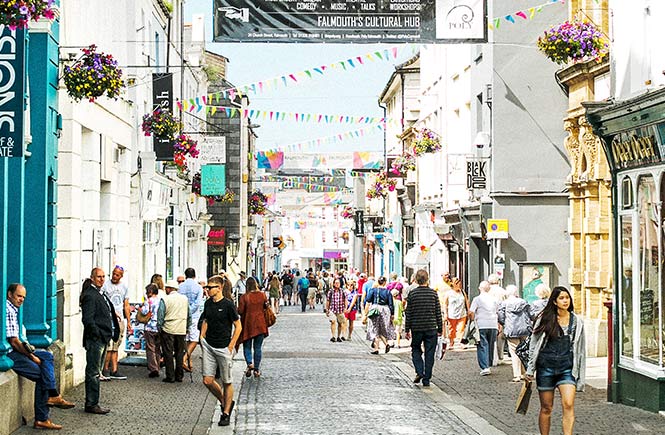 The first Fairtrade town in Cornwall, Falmouth's enticing assortment of shops, cafes and restaurants treats visitors to one of the highest concentration of local independent outlets alongside well-known high street favourites. Peruse everything from clothing, art and jewellery, to books, homewares and antiques during what promises to be an uber spoilsome shopping trip.
Then there's the food. From delis and grocers packed with locally grown foodstuffs to Rick Stein's restaurant and take-away, food festivals and family dining, whether you fancy brunch on the beach, a quick coffee or cream tea, spot of pub grub, Cornish pasty, or à la carte menu, you'll find an eatery to match your mood and tastes.
Beautiful beaches
Boasting a wide variety of waterside spaces, Falmouth's beaches provide a particularly picturesque place to relax, enjoy an activity, and spoil the kids with a fun-packed day out. Open water swimming, paddleboarding and snorkelling are just a few of the exciting pursuits on offer on Falmouth's stunning coast.
Gylly Beach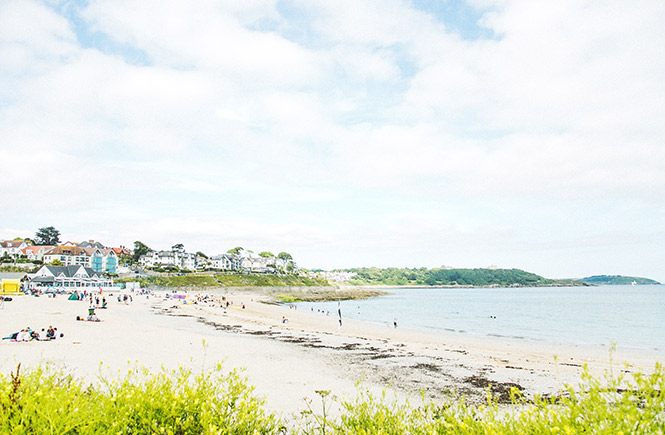 Centrally located on Cliff Road, Gyllygnvase Beach is one of Falmouth's most popular stretches of sand. Flat, sheltered and lifeguarded during the summer months - this is a firm family-favourite, with the added bonus of facilities such as toilets, an award winning café, bakery, and paddleboard hire, lessons and tours from Wesup.
Castle Beach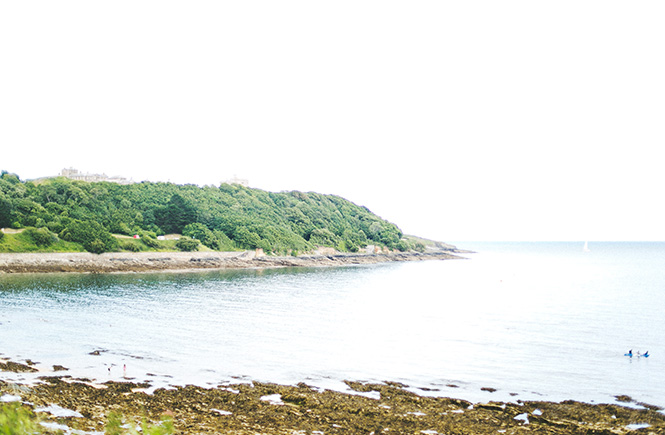 Situated alongside Pendennis Point, Castle Beach marks the most northerly beach in Falmouth, providing the perfect rock pooling location at low tide, with snorkelling and swimming popular high tide activities. Alternatively, just pitch up on the narrow stretch of shingle and grab something from the beach cafe to enjoy. Connecting to Castle Beach on a low tide is Tunnel Beach, which is sheltered by a high sea wall.
Swanpool Beach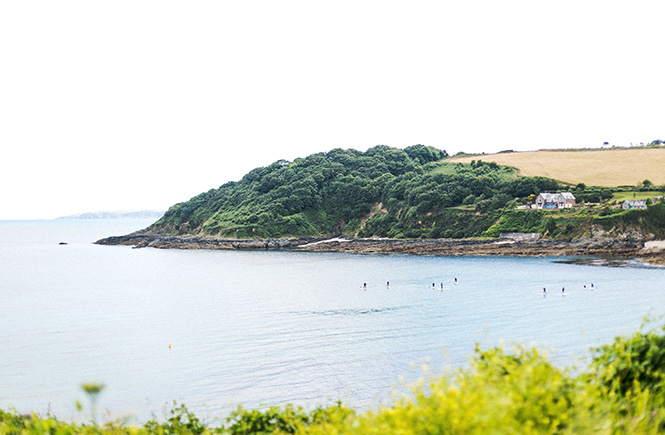 At the southern end of town lies Swanpool Beach, an impossibly pretty sandy cove framed by Swanpool Nature Reserve. It's one of the most suitable for kids, featuring a café, crazy golf and play area alongside watersports and activity centre, Elemental UK who run windsurfing, kayaking, paddleboarding and sailing classes in addition to various courses and a Kid's Club.
Maenporth Beach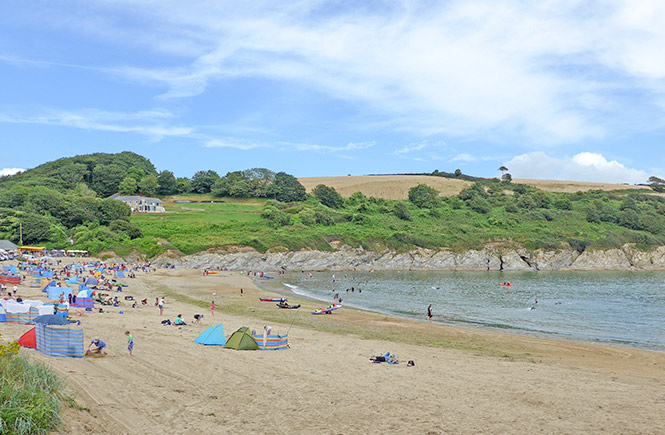 Situated about two miles south of Falmouth, Maenporth is flat and safe sandy beach providing seasonal lifeguards and a café. It is also home to the award-winning restaurant, The Cove.
Hit the high seas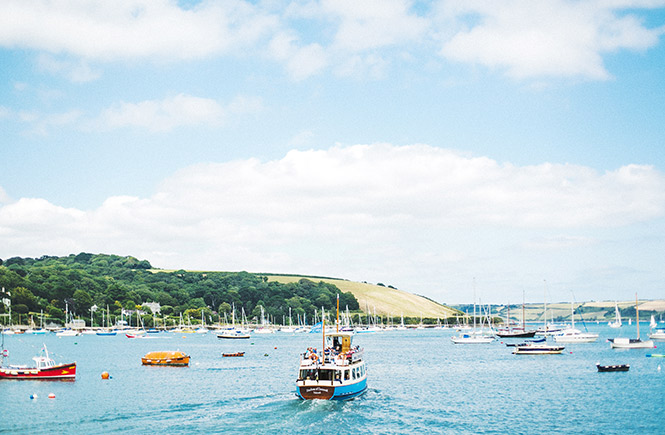 Hire a boat or book a river cruise to experience Falmouth from the open water. With the River Fal and Helford River both easily accessible, jump aboard for the most magical exploration of the area and some of its most famous sights.
On the Helford, cruise past Daphne du Maurier's muse of Frenchman's Creek and the Royal Duchy Oyster farm, while the Fal River – which runs through an Area of Outstanding Natural Beauty – will treat you to castles, historic houses, wooded valleys and gardens, and marine wildlife aplenty.
Walking holidays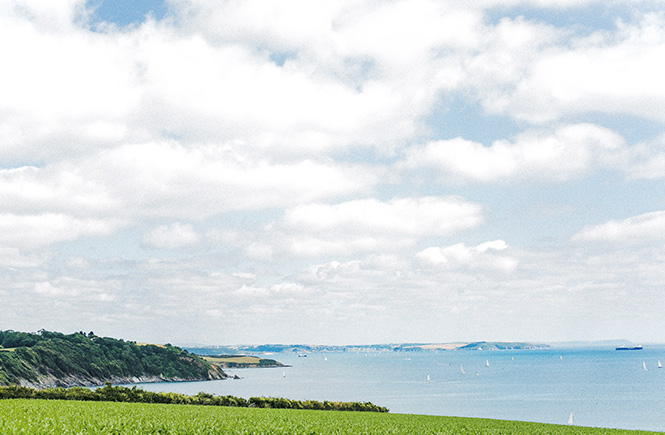 Explore Falmouth on foot to discover new corners of the town, or follow in the popular footsteps of others with a stomp along the famous South West Coast Path, which crosses the Fal River and offers up some beyond-beautiful landscapes and sights with every section.
Take in the townscapes with a roam around the docklands, National Maritime Museum and spectacular landmark of Killigrew Monument; or start at Custom House Quay for a route that heads to Pendennis Point via the docks and castle.
A coastal walk is one of the best and easiest ways to take in Falmouth and the surrounding area. A stroll along the seafront promenade will take you from Gyllyngvase to Castle Beach and past the gorgeous Gyllyngdune Gardens.
Venture toward the Roseland Peninsula for walks round the St Mawes headland, or adventure further afield to Trelissick, Helford and Trefusis, where you'll be rewarded with a triple hit of natural scenery in the form of riverscapes, beaches and countryside.
Discover more walks in and around Falmouth here.
Gardens galore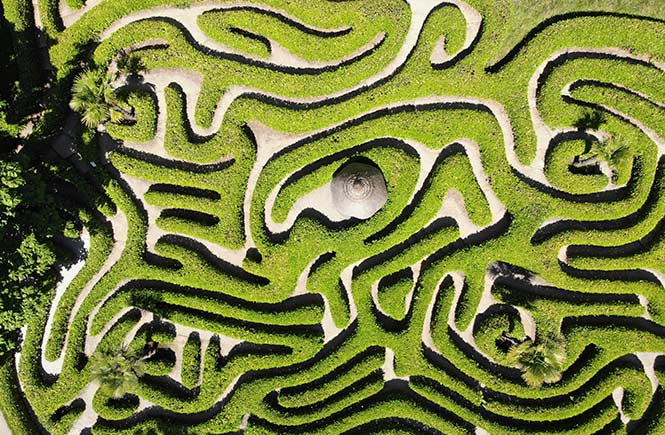 Whether you fancy a picnic, siesta or simply to explore Falmouth's stunning green spaces, the town is awash with gardens to choose from, each with their own distinct look and feel. Pick Kimberley Park for formal flowerbeds and fine ornamental trees, or lose yourself to the exotic realms of Fox Rosehill Gardens, whose species are from as far afield as South America and New Zealand.
Trebah's tropical blooms cascade down onto their own private beach on the Helford River, while Gyllyngdune Gardens feature a play area and period Victorian bandstand encircled by hanging baskets, flower towers, beautifully bedded plants and a glorious grotto walkway.
For eclectic and colourful displays, Queen Mary Gardens is a feast for the eyes with its ornamental gardens, rockeries, herbaceous borders and beautiful flowerbeds; while Cornwall's Bamboo Garden can be found at the 14-acre spectacular, Carwinnion Gardens.
Combine Falmouth's riverlands with botanical gems such as Gledurgan Garden, which enthrals visitors with a 176 year-old cherry laurel maze alongside a jungle-like valley fringing the beautiful beachside town of Durgan on the Helford River. And for woodland walks and pretty parkland overlooking the River Fal, Trelissick is the enchanting place to be.
Want to book your action-packed holiday to Falmouth? View our stunning collection of cottages in Falmouth.