What happens when you combine delicious local food, live music and unbeatable views? St Ives Food and Drink Festival! This three-day event is one of our absolute favourite Cornish food festivals and trust us, you won't want to miss it either.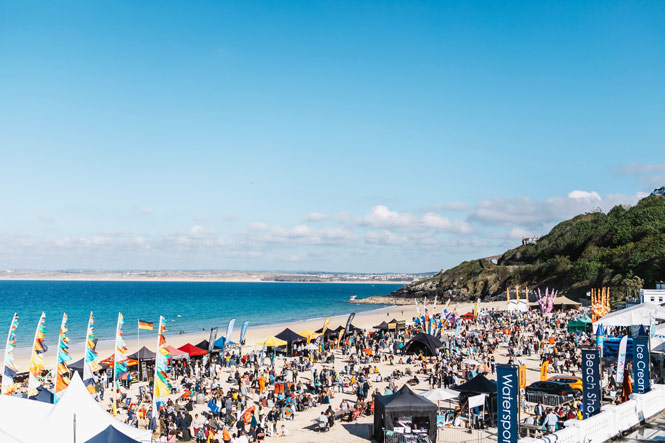 Taking place in May (13th-15th), this free-entry foodie extravaganza is located on the iconic Porthminster beach in St Ives, so you can feel the sand between your toes as you tuck into locally-caught seafood and other delights - an unbeatable combo! Locals and visitors alike have been enjoying the event for over a decade, and, as ever, 2022 promises to bring something new to the table. Here's everything you need to know about what's on offer this year.
Food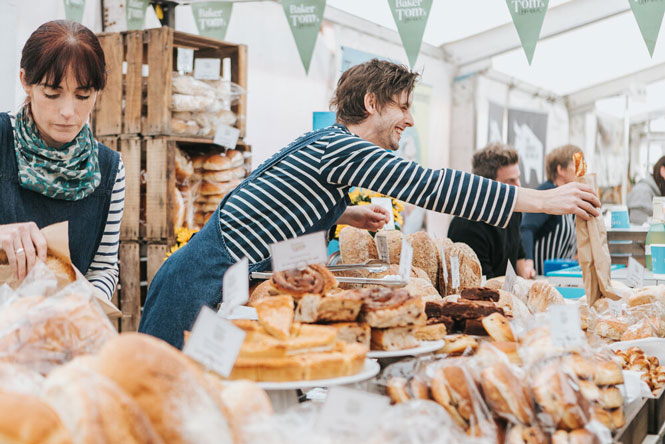 First and foremost, the star of any food festival: the cuisine. Proudly showcasing esteemed local chefs and businesses, St Ives Food and Drink festival is a honeypot of some of the industry's finest talent. Packed into an array of stalls and food demonstrations, the food alone will keep you busy for the entire weekend.
Work your way across the beach to sample fresh dishes from a long list of hot food traders, including The BBQ Hut, The Big Greek Feed, Flame and Dough, Latino Food, Little Marakesh, The Meatball Shack, Off The Bone, Top Tapas, and plenty more where they came from. Note, a large appetite is recommended!
Once you've had your fill, stock up on treats and larder staples to enjoy later (perfect for taking back to your St Ives holiday cottage) from an assortment of artisan traders, such as The Cornish Larder Company, Flapjackery, Freda's Peanut Butter, Muti Hot Sauce, Surf n Turf, and Truly Cornish.
You might need a bigger bag…
Food Demonstrations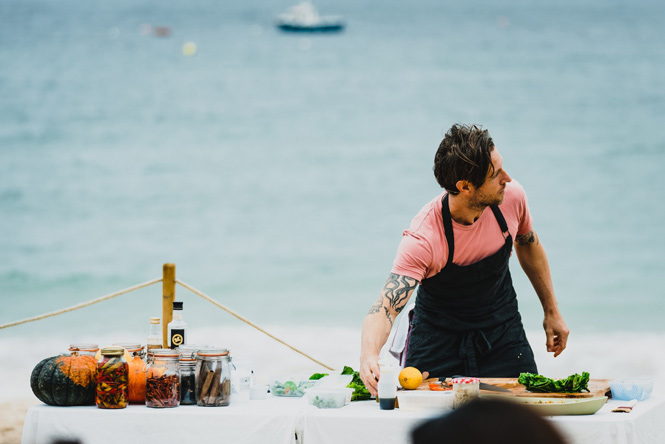 2022 will see a large selection of celebrity and Cornish chefs take to the chef demo stage, with something to tickle all taste buds over the course of the weekend. Kicking things off on Friday at 12:30pm is Jamie Park, with Fraser Bruce closing the show on Sunday at 4:45pm. In between, you'll find the likes of Natasha Osborne, Tom Hunt, Jack Stein, Jude Kereama, and more, sharing their expertise on food and providing no end of cooking tips for the crowds to take away.
Many of the demonstrations take place over the Asado fire pit, which made its debut in 2019 and (understandably) proved to be a huge hit. Here, you'll find chefs demonstrating different techniques for cooking food over fire; expect incredible sounds and smells across the site as seafood, meat and vegetables sizzle to create a feast for the senses.
New for 2022 is the Masterclass tent for enthusiastic festival goers to try something new or hone their culinary skills. The programme offers a variety of food and drink tasting sessions, from Cornish gin tasting with Tarquin's and foraging with Wild St Ives, to coffee tasting with Origin and champagne tasting with Pol Roger - sign us up! Note, while access to the festival is free, tickets are required for all masterclasses.
Music and Entertainment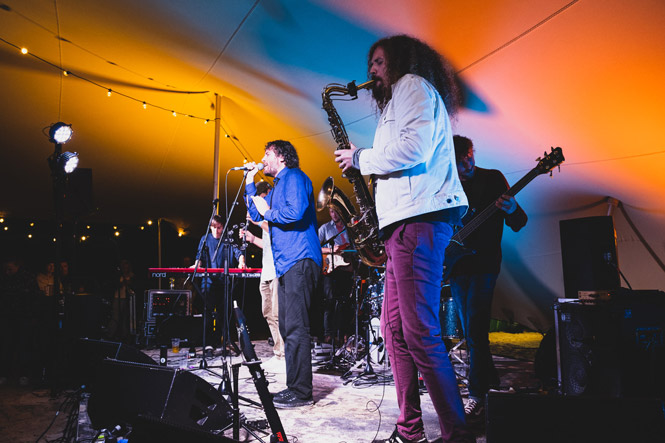 Grab a bite and drink, and head to The Lighthouse Stage for eclectic sounds throughout the weekend. Overlooking St Ives Bay and Godrevy Lighthouse, the stage with a view will host a mix of local jazz, folk, funk and choirs, providing the very best soundtrack to your day out in St Ives. Daytime performances are free, from 11am - 6pm, while tickets are required for the music Evening Sessions taking place on Friday, Saturday and Sunday evenings from 6/6:30pm - 11pm.
This year's artists include Jumping Out Jazz Duo, Morris Dancing, and Disco Rococco by day, and Malavita!, Town of Cats, and 3 Daft Monkeys by night - with so much on offer, you might want to create a little itinerary - See here for the full list of sessions.
The Area and Access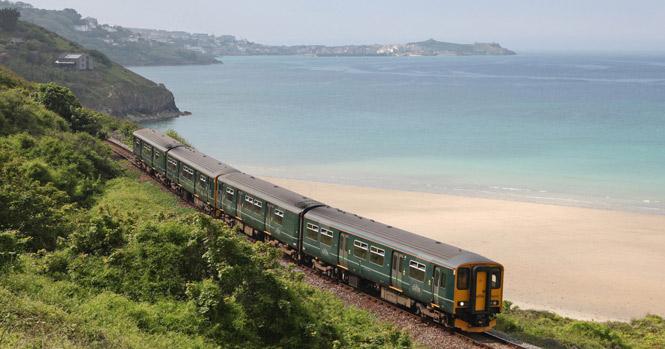 The best way to get around St Ives and access the Food and Drink festival is on foot, however, if visiting for the day, the town has a selection of carparks or you can park and ride by train from St Erth Station. Considering a large number of people head to the event every year, we recommend taking this 15-minute train along the scenic St Ives Bay line, which is an experience in itself!
Spending the weekend on Porthminster beach for this fantastic St Ives event will no doubt whet your whistle for more of what this picture-perfect coastal town has to offer. Enveloped by sandy stretches and glorious water, the boastful selection of beaches offers something for every type of beachgoer - sunbathing, adventuring, surfing, you name it! And at the end of a sun-soaked day on the coast, you can head to one of St Ives' pubs and bars for a sundowner or a restaurant with a sea view to continue lapping us the scenery.
And the town isn't just chock with beaches; venture along the cobbled streets to discover an abundance of unique shops and art galleries, each showcasing why St Ives has long been a mecca for artists and creatives. Afterwards, continue exploring St Ives and the South West Coast Path with a soul-quenching walk.
Does St Ives sound like the perfect recipe for your next trip? Browse our selection of holiday cottages in the area.