Whether it's shopping, beach days or just strolling along the harbour with a wonderfully large ice cream in hand, there's little doubt as to why St Ives is a favourite destination for many. But it's not just about the everyday in this charming town.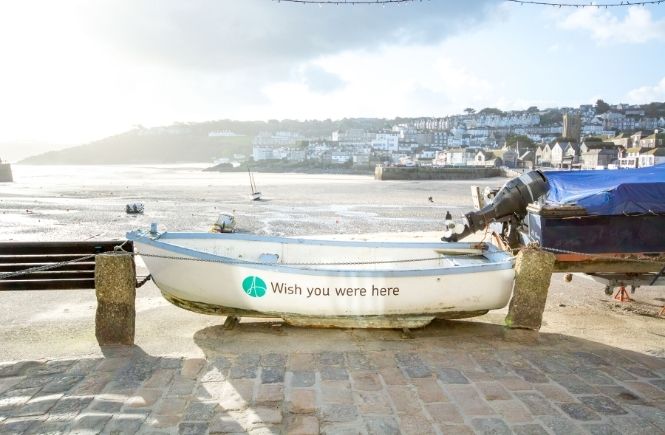 Throughout the year, bustling foodie festivals and fist-pumping music events turn St Ives into a hub for memorable moments. Here's what's coming up in St Ives so you can make 2022 your best trip to Cornwall yet.
Find out more
Early year / Spring
Murder Mystery 'Kill the bride'
Where: St Ives Harbour Hotel & Spa
When: 5 February 2022
Website: harbourevents.wearegifted.co.uk/murder-mystery-kill-the-bride
What can possibly make a decadent three-course dinner better… murder of course! Join in on this marvelous whodunnit and discover why the bride might not make it to dessert at this riotously fun murder mystery evening at St Ives Harbour Hotel & Spa.
You'll be welcomed with a themed drink upon arrival (don't worry, we're sure the murder doesn't start here), before sitting down to an evening like no other.
St Ives Feast Day and Hurling the Silver Ball
Where: St Ives Guildhall
When: 7 February 2022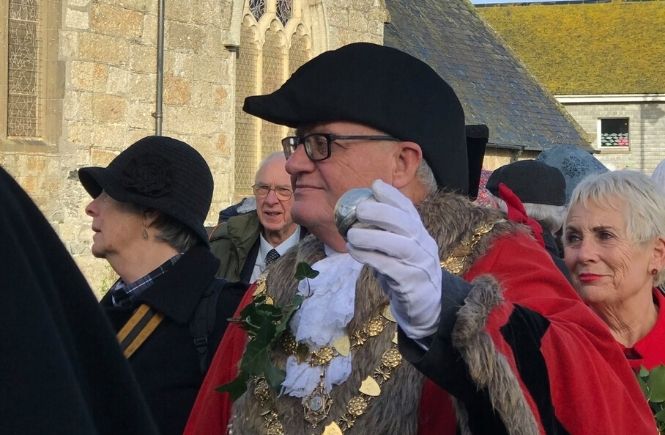 Held every year on the first Monday after the 3rd of February, St Ives Feast Day and Hurling the Silver Ball is one of Cornwall's oldest traditions. The day celebrates the consecration of the Parish Church of St Eia in 1434 and involves a centuries' old version of rugby, Hurling the Silver Ball.
When you visit St Ives around this day, you'll be privy to a fantastic procession of musicians and school children as they make their way through the town's iconic cobbled streets, covered in ivy in remembrance of St Eia, the patron saint of St Ives.
Whether you're a local or visitor, it's so easy to get swept up in this ancient celebration, especially when the Cornish chants begin. Oggy Oggy Oggy! Oi Oi Oi!
Twisted Affair Valentines Ball
Where: Secret location St Ives
When: 12 February 2022
Website: skiddle.com/whats-on/Truro/Secret-Location-St-Ives-Cornwall/Twisted-Affair-Valentines-Ball
When it comes to events in St Ives, we love a little bit of mysterious anticipation. Well, Cupid has pulled out all the stops at this secretive affair with a champagne and buffet reception welcoming you to an evening of romance, cocktails and, of course, music! You'll just need to keep an ear to the ground to find out where this unknown venue is…
Whether you're bringing your special someone or hoping to meet someone new, there's nothing like a bit of noughties music and cover bands to set the amorous scene. Let's dance the night away at this mysterious venue in the heart of St Ives.
St Ives May Day
Where: St Ives Harbour & Guildhall
When: 2 May 2022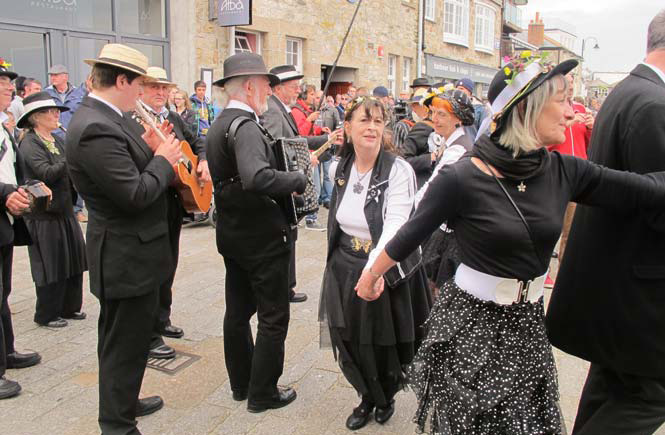 If there's one celebration Cornish folk cherish above all, it's the end of winter and the start of spring and you won't find many celebrations that beat May Day in St Ives.
Cheer as the May Queen and King are selected at the pee whip, watch as horn blowers hark the arrival of spring as May sticks whack in the background, and get caught up in the excitement of the parade that leads you to the harbour where traditional Cornish dancing and music takes place. A host of stalls and pop-up foodie delights will keep you entertained while visits to the local pubs keep you as merry as the town crier.
Even if you can't make it to the celebrations themselves, you can check out festivities online thanks to our perfectly placed webcam on St Ives' harbour front.
St Ives Food and Drink Festival
Where: Porthminster Beach
When: 13-15 May 2022
Website: stivesfoodanddrinkfestival.co.uk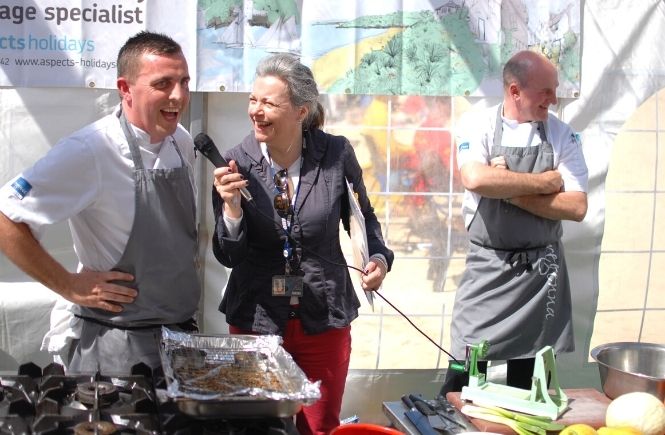 Food, glorious food – there really is nothing quite like it! Especially at St Ives' annual culinary celebration that brings people, vendors and food producers from all over the place together to applaud the wondrous thing that is food. Stretching over three days on St Ives' iconic Porthminster Beach, this foodie festival is a must for your 2022 calendar.
The days are spent feasting as you stroll around the marquees and stalls trying incredible varieties of food and watching mouth-watering demos by the greats. Sip on your locally-brewed ale as you nibble on freshly prepared seafood or loaded fries, eyes always on the lookout for the next course. As you stumble, belly full and content, into the evening, you'll be met with live music, entertainment and fireworks that really round off the weekend as one to remember.
It's a great one for families, friends or anyone who shows their love through the sharing (or not sharing) of food. So, come and feast your eyes and stomach on an enviable array of food and drink, from local gin to the juiciest burgers of your life.
Summer
St Ives Northern Soul Weekender 2022
Where: St Ives Guildhall
When: 24-26 June 2022
Website: soul-source.co.uk/calendar/event/66995-st-ives-northern-soul-weekender-2022
Back again for their fifth anniversary, the St Ives Northern Soul Weekender is here to bring soul to the Cornish masses. Known as the best Northern Soul weekend in the south west, you'll enjoy a fantastic line up of the very finest soul spinners and collectors in the UK, with a special guest adding a bit of mystery to the lead-up to the event.
Why not turn the weekend into a complete break by extending your holiday and spending some time exploring this famous town full of fantastic restaurants, shops and some of the UK's best beaches and walks.
St Ives Lifeboat Day
Where: St Ives Harbour
When: August (exact date TBC)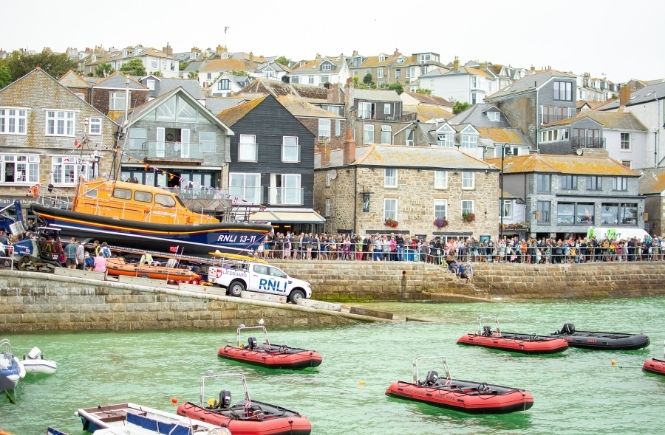 Every year, the people of St Ives get together to celebrate and raise money for the RNLI and its amazing volunteers who save lives at sea.
During the day, you'll be able to see the lifeboat in action while tucking into some delicious food from the stalls and browsing the goodies for sale. You'll also be able to look around the station, meet the team and try on some of the equipment so you can get a sense of what it's like to volunteer.
If you fancy taking to the seas in an actual lifeboat, one of the many boat trips in St Ives offers you the chance to do just this - sign us up!
Autumn
St Ives September Festival
Where: Various
When: 10-24 September 2022
Website: stivesseptemberfestival.co.uk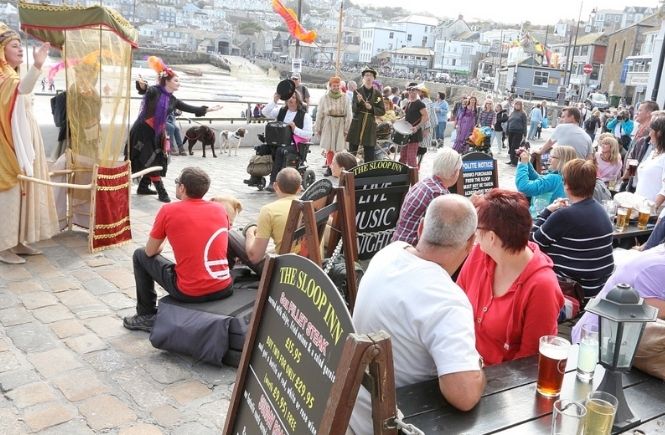 Starting life in a kitchen in 1977, this two-week celebration of all things culture has become one of the best and brightest festivals in the country and it takes place right here in the pretty village of St Ives.
You'll be forgiven for thinking that the summer ends as August does, but in St Ives, it's only just beginning as the September Festival extends the season by two jam-packed weeks. Whether your interests lie in music, film, art, spoken word, comedy, or a mix of them all, this creative melting pot is perfect for those who want to be enlightened, engaged and entertained all at once.
Explore and really get into the nitty-gritty of St Ives' important cultural history or learn about a completely new medium at one of the many talks or demonstrations from pottery throwing to poetry.
Daily performances dotted around the seaside town ensure you're always entertained while the local pubs join in the fray and offer a place to relax with a pint of local ale while you contemplate what you want to do next.
Events, performers and participants are added all the time, so make sure to keep an eye on their social media to find out what the line-up will include in 2022's St Ives September Festival.
St Ives Shanty Shout
Where: Various venues around St Ives
When: November (exact dates TBC)
If you've never seen a group of Cornishmen singing shanties with an ale in hand then you've never experienced the best form of entertainment Cornwall has to offer. Luckily, the St Ives Shanty Shout is here to rectify this with their annual festival that celebrates all things shanty!
Organised by seasoned wailers the Bamaluz Bootleggers, the St Ives Shanty Shout can be enjoyed by everyone, whether you're a seasoned shanty lover or not, as once the singing starts it's impossible not to get swept up in the cheerful atmosphere. So, clear your throat, pour your pint and let's get this show started… All together now!
Winter
Christmas in St Ives
Where: Town-wide
When: December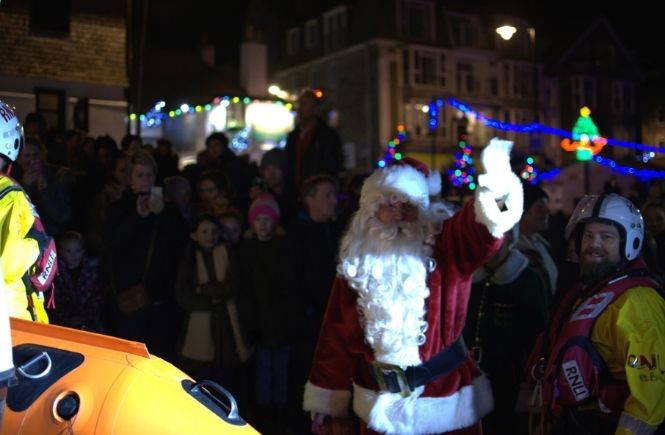 There's something extra special about St Ives at Christmas as the lights, markets and visits from the big, jolly man himself create an almost month-long winter wonderland.
The Christmas lights in St Ives are always on nice and early so you can really make the most of their festive cheer. It also means that when Santa visits, not by sleigh but by boat, the town is already lit up and feeling like its own Santa's grotto.
Later in the month, Christmas markets appear laden with local crafts, tasty tipples and some seriously tempting food vans with their warming wares. These markets are a great place for a spot of Christmas shopping or you can just wander through with a cup of mulled wine in hand, soaking up the Christmas spirit. Here are some of the other markets that take place in Cornwall during Christmas.
If you're in St Ives for Christmas, then get yourself down to Porthminster beach on Boxing Day for the annual festive swim! Join the hundreds of equally mad people as they don their swimming costumes, wetsuits and even fancy dress for a totally refreshing dip.
New Year's Eve in St Ives
Where: Town-wide
When: 31 December 2022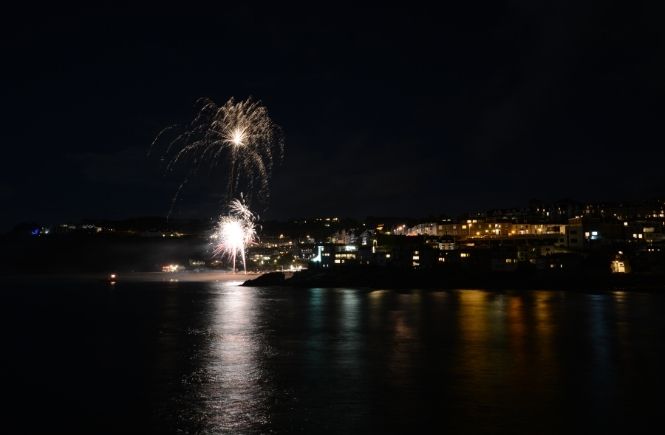 Did you know that St Ives is famous for the third biggest and best costumed New Year's Eve celebrations in the UK? With fancy dress galore and fireworks doubled in magic by their squiggly reflections in the harbour, it's easy to see why.
Most of the restaurants and pubs throughout the town join in, either by throwing their own memorable events or by simply encouraging grand costumes. Seriously, you don't want to be the only one not rocking up in fancy dress in St Ives.
There's usually some live music going on somewhere in town, with the St Ives Guildhall putting on a cracking shindig every year so keep an eye out to see what's in store for New Year's Eve in 2022.
Finish off your evening by ringing in the new year with a spectacular firework show that lights up the sky and water. It's the only way to kick off 2023 with a bang!
Honourable mentions
St Ives Farmers' Market
Where: St Ives Guildhall
When: Thursdays, 9.30am-2pm
Website: stivesfarmersmarket.co.uk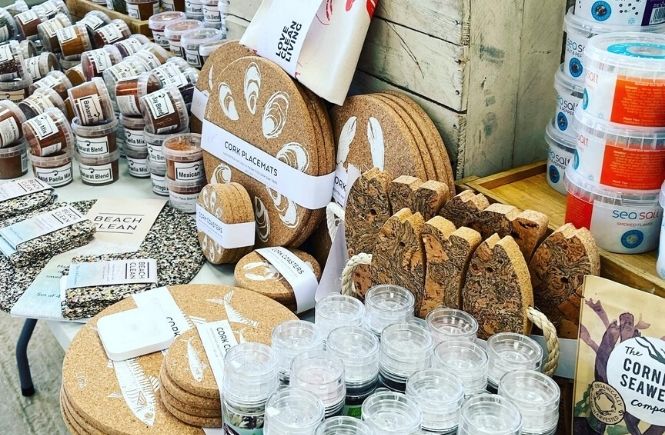 From delicious homemade curries complete with samosas to fresh, local produce that's travelled less than 10 miles from field to table, the weekly farmers' market in St Ives is the best place for stocking up on your holiday foodie essentials.
Pick up a fresh cup of coffee and cake while chatting to the friendly vendors and discover why buying local is best.
You can also explore other markets, farm shops and independent food shops in Cornwall here.
Tate St Ives
Where: Porthmeor Beach, Saint Ives TR26 1TG
When: Throughout the year
Website: tate.org.uk/visit/tate-st-ives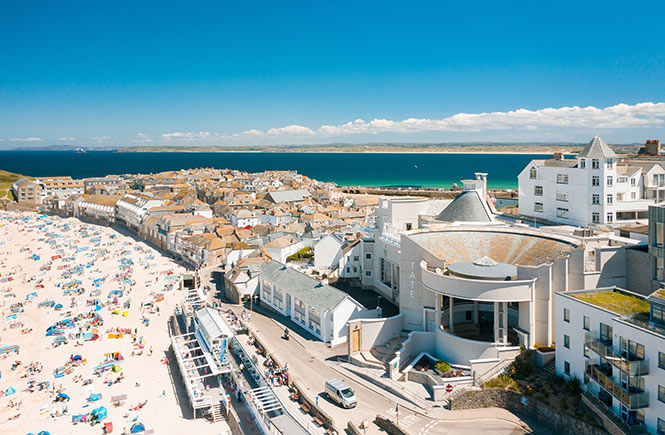 With exhibitions running throughout the year and family-friendly activities and workshops inviting the little ones to get involved in the visit, Tate St Ives always has something going on inside its modern walls. Keep an eye on their What's on section to see the upcoming exhibitions and events so you can perfectly time your visit to Cornwall's renowned art gallery.
You can also check out the Barbara Hepworth Museum and Sculpture Garden where you can explore the life and works of acclaimed artist Barbara Hepworth. Located in her Trewyn studio, which was given to the Tate in 1980, this is a must-visit attraction for anyone interested in the artwork that has come out of St Ives.
Looking forward to making the most of St Ives? Book your holiday cottage in St Ives now and start building your perfect itinerary.