With its stunning natural beauty, it's little wonder that artists both past and present have been drawn to Cornwall. Throughout the years, Cornwall has built up an impressive reputation as a hub for all things artistic, from sculpture to paintings, so you'll be spoilt for choice with numerous galleries to visit.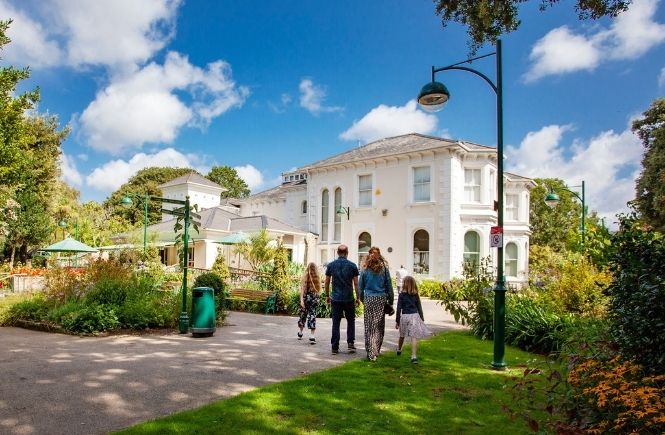 We've put together some that are top of our list to check out...
Tate
Where: Porthmeor Beach, Saint Ives TR26 1TG
Website: tate.org.uk/visit/tate-st-ives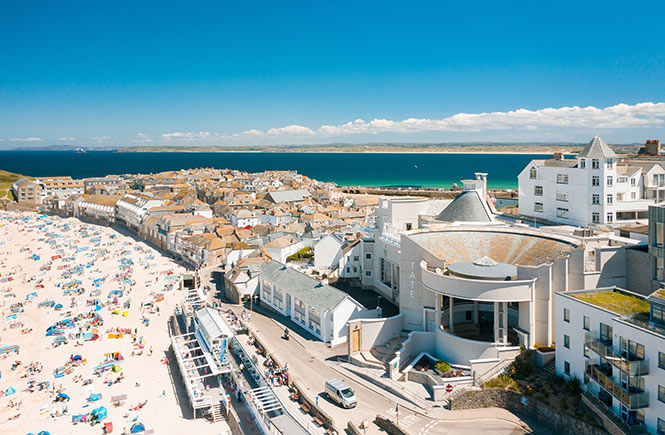 Of course we had to feature the Tate St Ives top of our list! Situated just above Porthmeor beach with breathtaking views across the Atlantic Ocean, this iconic gallery (and one of the most beautiful buildings in Cornwall) has a permanent collection from artists traditionally associated with St Ives, as well as an ever-changing range of exhibitions. No trip to St Ives is complete without a visit to the Tate!
Barbara Hepworth Museum and Sculpture Garden
Where: Barnoon Hill, Saint Ives TR26 1AD
Website: tate.org.uk/visit/tate-st-ives/barbara-hepworth-museum-and-sculpture-garden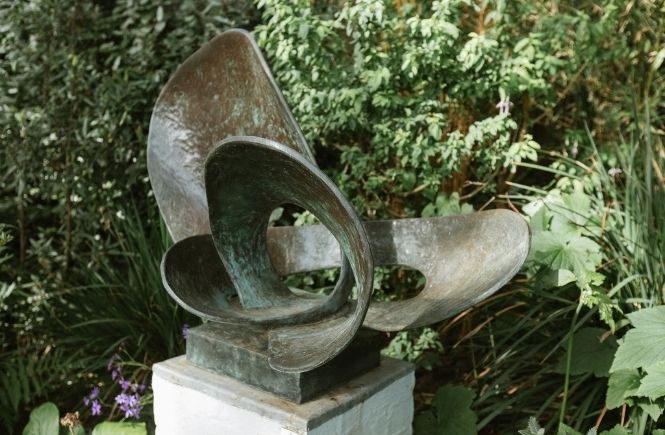 Alongside your visit to Tate St Ives, make sure to also head over to the Barbara Hepworth Museum and Sculpture Garden, another top art gallery in St Ives. Originally her house and studio, Trewyn studios now welcomes visitors to come and explore the place Dame Barbara Hepworth lived and worked along with the remarkable collection of sculptures.
Penlee House Gallery and Museum
Where: Morrab Rd, Penzance TR18 4HE
Website: penleehouse.org.uk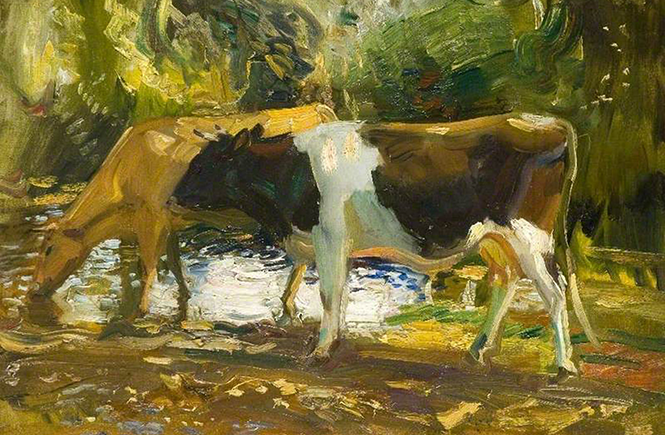 Described as "the artistic heart of West Cornwall's history", Penlee House has been converted into a gallery and museum specialising in showing the area's heritage. With a permanent collection featuring works from the famous Newlyn School of Artists, and the museum covering 6000 years of history in West Cornwall, Penlee House also features a range of temporary exhibitions.
After your leisurely stroll through the museum and gallery, it's time for a pitstop in the gift shop and café where you can refuel and pick up a poster of your favourite piece. Then, it's on to the surrounding gardens for a spot of fresh air.
Porthminster Gallery
Where: 22 Fore St, Saint Ives TR26 1HE
Website: porthminstergallery.co.uk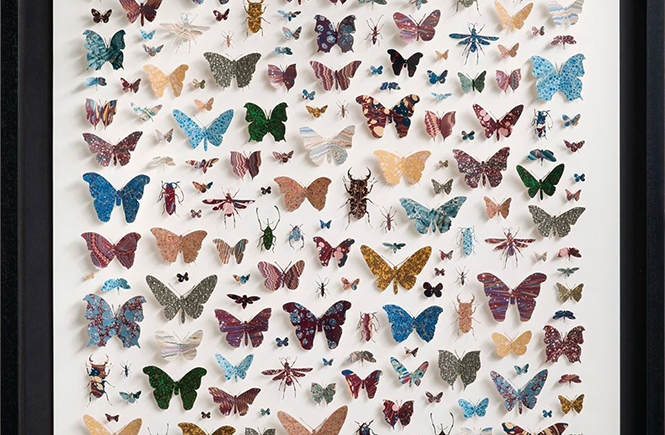 Located in one of the oldest buildings in St Ives - a converted pilchard-press – and founded in 1999, Porthminster Gallery is located right next to the beach at Westcott's Quay so you can go straight from the sand to the sights.
Specialising in Contemporary and Modern St Ives and British Art, visitors can view paintings, prints, sculptures, ceramics, and jewellery by established and up-and-coming artists at 'The Best Art Gallery in Cornwall', as voted by the readers of Cornwall Today magazine. And after, why not wander into St Ives for a drink while you discuss your favourites from the gallery.
Newlyn Art Gallery
Where: New Rd, Newlyn, Penzance TR18 5PZ
Website: newlynartgallery.co.uk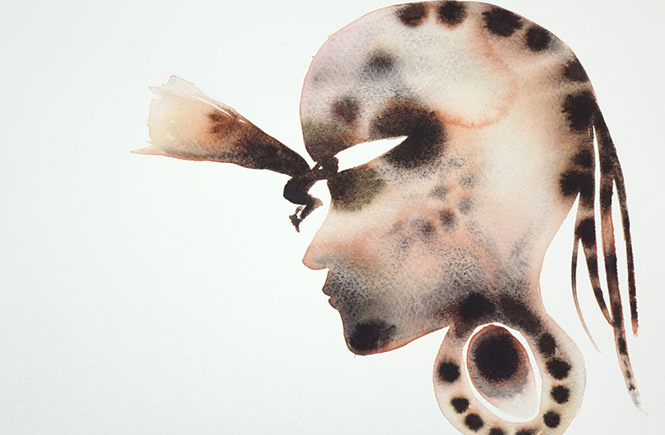 For over 120 years, Newlyn Art Gallery has brought the best of contemporary art to audiences in the south west. After being redeveloped in 2007, a second venue, The Exchange in Penzance was opened. Across the two venues, Newlyn Art Gallery continues to present work in all media by contemporary regional, national and international artists.
It's not just a spectator sport, as Newlyn Art Gallery is often running workshops and activities for adults and children, giving you the chance to explore your own inner creativity.
Penwith Gallery
Where: Back Rd E, Saint Ives TR26 1NL
Website: penwithgallery.com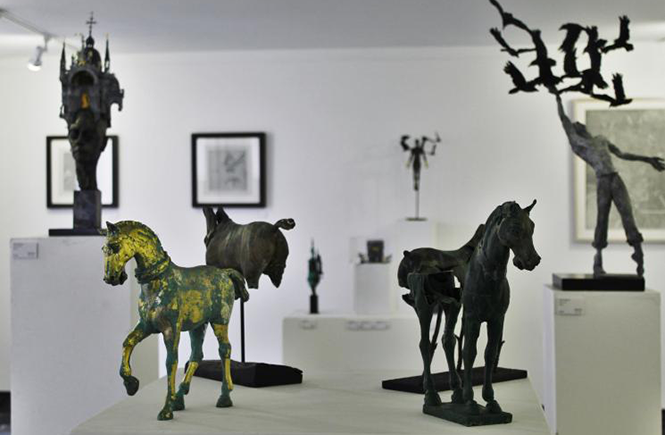 Home to the Penwith Society of Arts, the gallery is a remarkable complex of buildings, including three public galleries, a sculpture courtyard, artists' studios, and archive. Today, Penwith Gallery offers a year-round programme of exhibitions by Society Members and Associates, as well as those by other artists from Cornwall and further afield.
Penwith Gallery, along with many others in west Cornwall, plays a special role in British art history. As you walk around the galleries and studios, you can see the influence of the Penwith Society and the likes of Barbara Hepworth, Ben Nicholson, Peter Lanyon and others.
Falmouth Art Gallery
Where: The Moor, Municipal Buildings, Falmouth TR11 2RT
Website: falmouthartgallery.com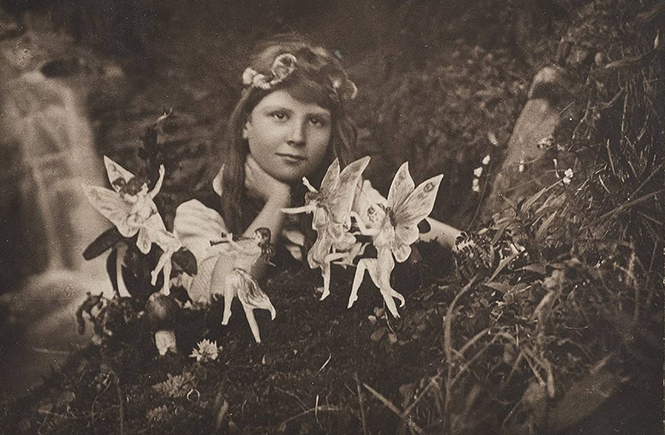 Falmouth is the centre of artistic excellence, with Falmouth University, a renowned arts university based there. With an incredible collection of over 2000 artworks that vary wildly in style as well as an impressive collection of photographs, Falmouth Art Gallery offers an array of permanent and temporary exhibitions.
You can also embark on a tour to immerse yourself even more in the local art scene. From having a look at the incredible store, which houses over 2,000 works, or heading over to the Falmouth cemetery where over 20 Falmouth artists now rest, there's more to Falmouth Art Gallery than meets the eye.
Tremenheere Sculpture Gardens
Where: Nr Gulval, Penzance TR20 8YL
Website: tremenheere.co.uk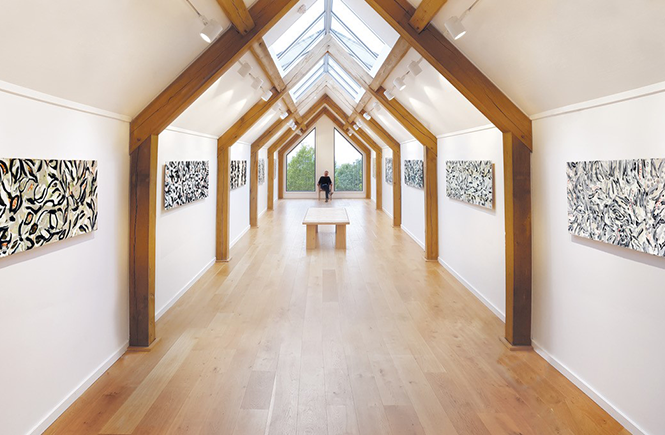 A unique attraction that is steeped in history, Tremenheere Sculpture Gardens combines exotic and sub-tropical planting with an evolving programme of contemporary artwork. Internationally renowned artists have worked with the setting to create site-specific permanent work that blends perfectly with the landscape.
The gardens also boast two galleries that showcase a variety of work as well as one of Penzance's best restaurants, so you can leave culturally and gastronomically satisfied.
Polperro Arts Foundation
Where: The Coombes, Polperro, Looe PL13 2RH
Website: polperroarts.org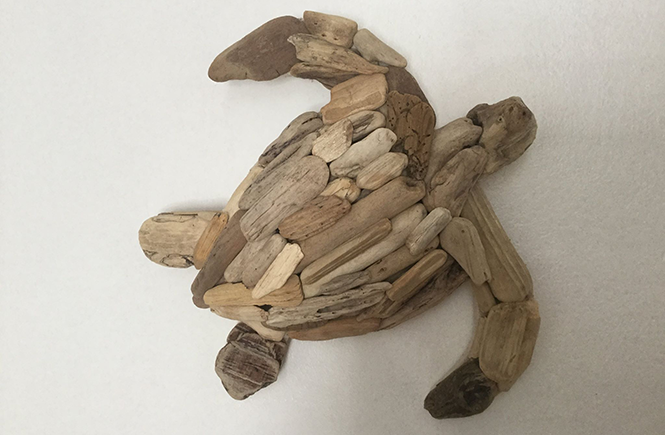 Founded by a local group of talented artists in 2001, Polperro Arts Foundation overlooks the historic harbour and often gets involved in the community, including the Polperro Festival.
The gallery was built on the 50-year tradition of promoting the arts in Polperro, today it continues to do this by offering art programmes for adults and children and allowing its artists to have an input in how the gallery is run. You can view a fantastic range of artwork in this charming gallery, from glasswork to sketches so real they could be a photo.
Leach Pottery
Where: Higher Stennack, Saint Ives TR26 2HE
Website: leachpottery.com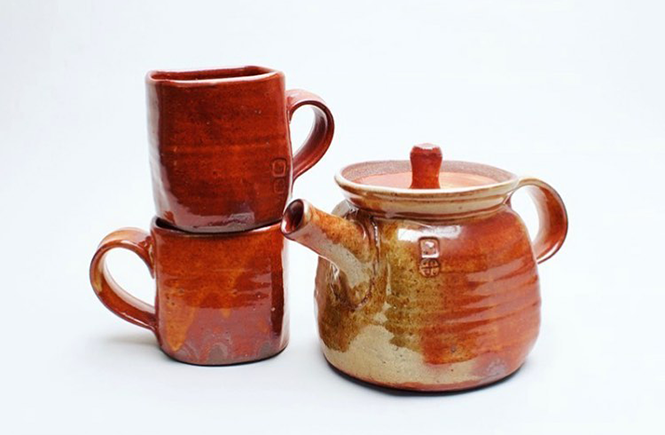 Among the most influential potteries in the world, Leach Pottery was founded in 1920 by Bernard Leach and Shoji Hamada. Over the last hundred years, it has moulded the shape of Studio Pottery in the UK and further afield.
Today, visitors can see Leach's old workshop, take part in activities and view the pottery still being created there. So, whether you want to buy a Cornish token or make your own, a trip to Leach Pottery is a must.
Anima Mundi
Where: Street-An-Pol, Saint Ives TR26 2DS
Website: animamundigallery.com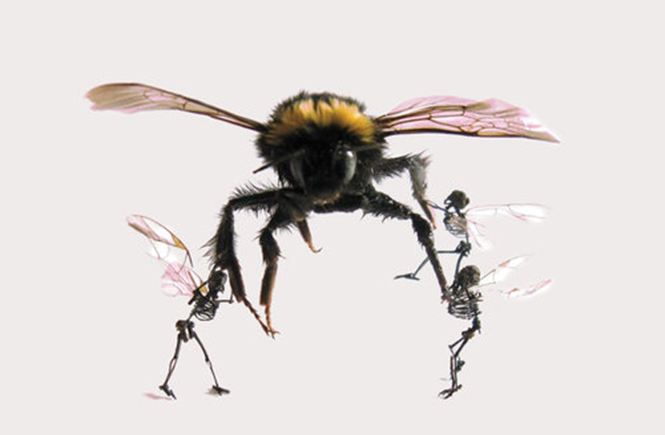 Located in a former Christian Science reading room in St Ives, it has now been converted into a gallery, offering one of the largest spaces outside of London. Anima Mundi has a wide variety of exhibitions ranging from paintings to sculpture, displaying the work of both local and international artists.
The size and ethos of the gallery have helped to position it amongst the top in the country, bringing people from far and wide to the cobbled streets of St Ives. In fact, it was even listed by the Guardian as one of the 'top 10 hidden gems'.
Fish Factory
Where: Commercial Rd, Penryn TR10 8AG
Website: fishfactoryarts.space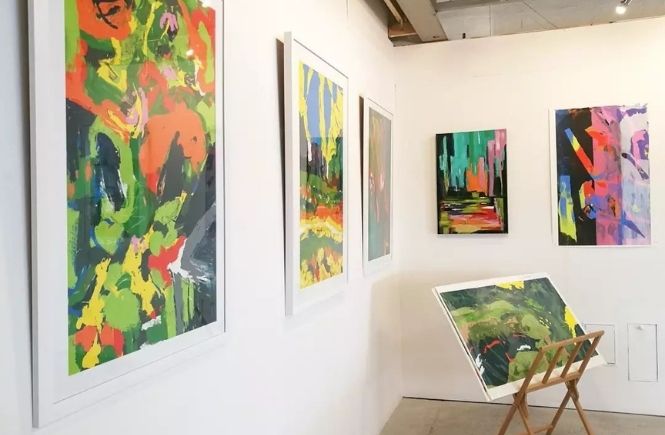 Don't let the name fool you, there's nothing fishy about this multi-functional art space in Penryn. Split between two sites, Fish Factory provides a space for local artists to create and show their work, providing a real sense of community whether it's your first time visiting or your 100th.
A rolling programme of exhibitions means you're always in for something different each time you visit, with work displayed by a variety of local artists. They even cater to creative projects so that members of the local arts community can share their work.
Padstow Gallery
Where: 11 Lanadwell St, Padstow PL28 8AN
Website: padstowgallery.co.uk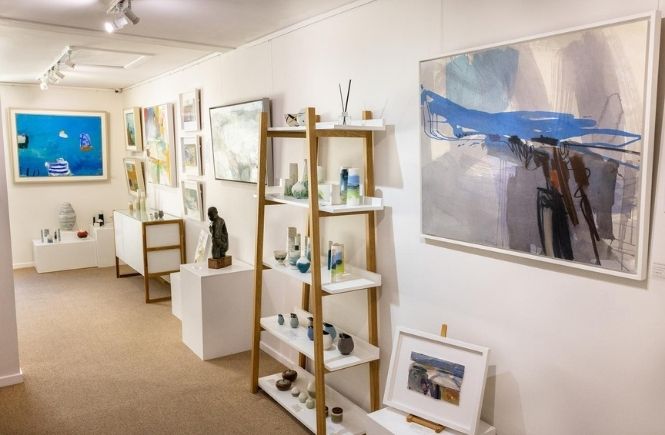 Taking inspiration from Cornwall while exploring the boundary between land and sky, Padstow Gallery is perfect for anyone looking for a Cornish keepsake to remind them of their time in our beautiful county.
Local makers and creators keep the gallery well-stocked with captivating work that's 100% handmade, from statement paintings to beautiful ceramics. You can also keep up to date with their ever-changing offerings through an online catalogue so that even when you return home, you can shop Cornish.
Honourable mentions
Open Studios Cornwall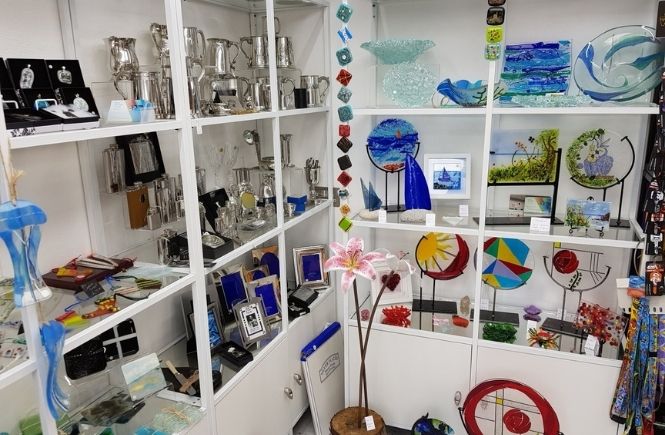 Website: openstudioscornwall.co.uk
While art galleries are great for exploring carefully curated exhibitions of work, Open Studios Cornwall is all about bridging the gap between artist and onlooker, as artists all over the county open up their studios to the public so you can get a sneak peek at what they do behind the scenes.
These Open Studios are a great opportunity not just to view the art, but to ask the questions you've always wanted to ask. And with a different selection of artists taking part each year, you can always look forward to something completely different.
College and university exhibitions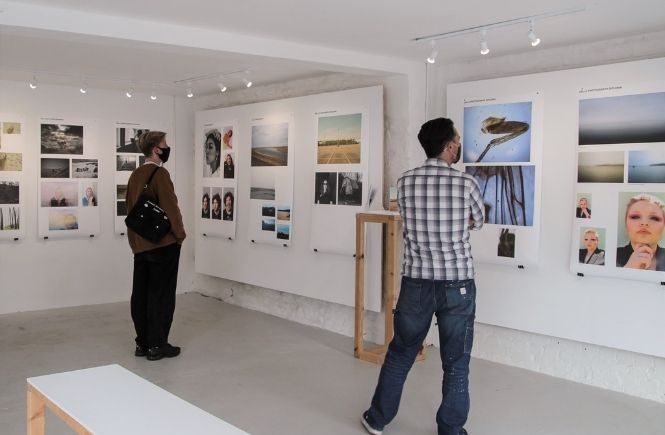 Cornwall is home to a variety of creative courses and degrees from college to part-time courses to university degrees. This means, throughout the year, you have the chance to discover the next generation of creators as they showcase what they've been working on throughout their course.
Truro and Penwith College is best known for their week-long takeover of Lemon Quay in Truro, where a large marquee plays host to work created by their A Level, vocational, part-time courses and university level students. You'll find everything from sculpture to silversmithing to photography. Keep an eye on their events page to see upcoming shows.
At the end of the academic year, the students of Falmouth University put on multiple exhibitions of their work, giving you the chance to see what these budding artists are up to. Check out their events page to see what's coming up.
Inspired by these galleries and looking to get creative yourself? Check out our blog post on arty days out in Cornwall!
Fancy staying in Cornwall and visiting one of these galleries? You can view our available properties here.