With the impressive view of Mount's Bay and St Michael's Mount as your backdrop and the famous beaches of St Ives around the corner, we love strolling through the narrow streets and cobbled alleys of Penzance on the lookout for our next favourite meal. To make your foodie treasure hunt a little easier, we've picked a handful of our favourite restaurants, pubs and cafés from around this lovely seaside town.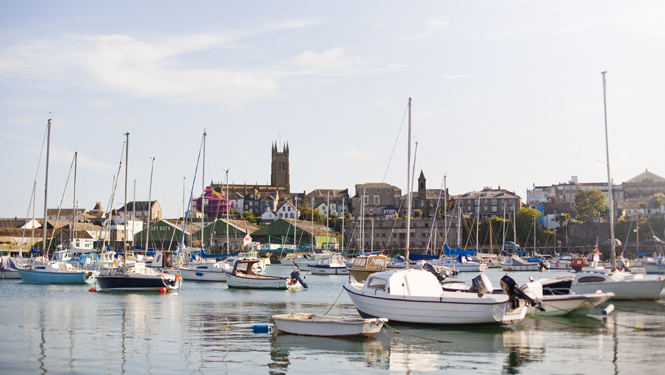 Looking for somewhere you can pick up your holiday groceries? Check out our list of the best farm and food shops in Cornwall.
The Front Room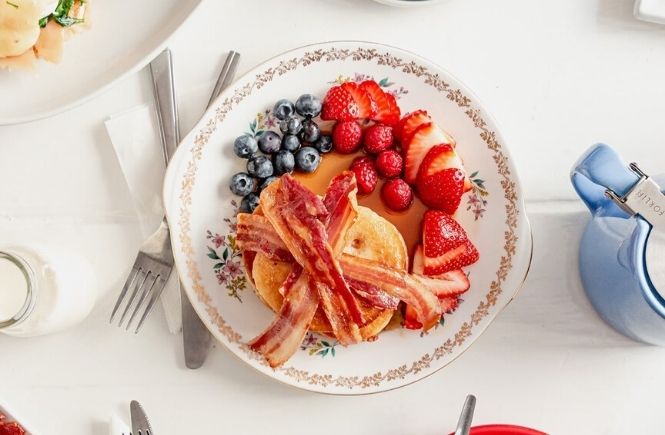 For an all-day breakfast…
Where: 83 Market Jew St, Penzance TR18 2LG
Website: thefrontroompz.co.uk
Let's be honest, breakfast isn't just the most important meal of the day, it's also the best so why not go to town on it whenever the mood strikes! At this quirky little café/restaurant, you can tuck into a full Cornish breakfast at any time… more bacon, please! Dog friendly and with some great vegan options, The Front Room in Penzance is a must for anyone who loves a hearty breakfast and great vibes.
Mexico Inn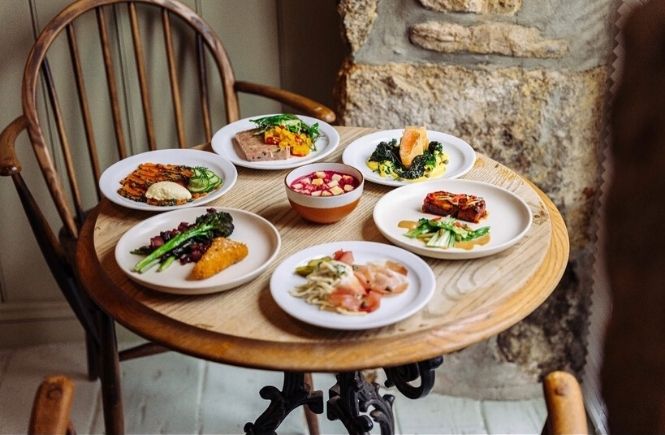 For a cosy atmosphere…
Where: 4 Riverside, Longrock, Penzance TR20 8JD
Website: themexicoinn.com
With well-used cookbooks stacking the shelves and a log burner warming the air, this Good Food Guide and Michelin Guide inn is all about great food and great times. Head in for a pint (or two) after a day on the South West Coast Path or settle down for a slap-up meal that focuses on homegrown, local ingredients. Fresh fish from Newlyn fish market is a menu staple and must be tried if you're a lover of seafood. There's even a Little Mexicans menu so the kids can enjoy their own mouth-watering range of dishes.
Tremenheere Kitchen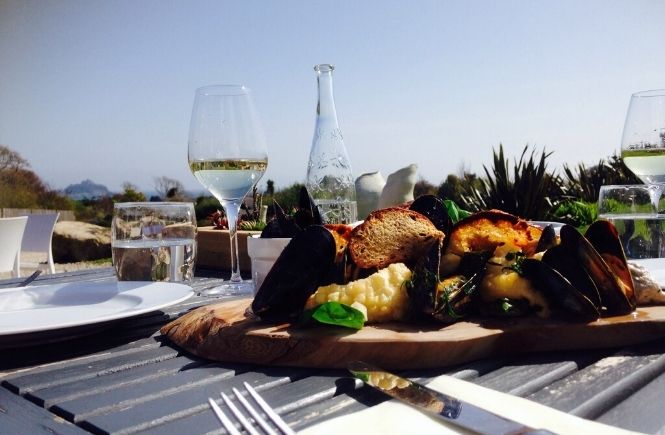 For culture and cake…
Where: Nr Gulval, Penzance TR20 8YL
Website: tremenheerekitchen.com
Step into another world at Tremenheere where you can explore the magical gardens before heading into Tremenheere Kitchen for a coffee and a cake or a superb lunch made from local ingredients. To make the most of seasonal produce, it's not uncommon to find something different on the menu each time you visit, which means you get to choose a new favourite dish every time you stop by whether it's beer battered fish or a warm puy lentil salad – now that's our kind of kitchen!
The Singing Rooster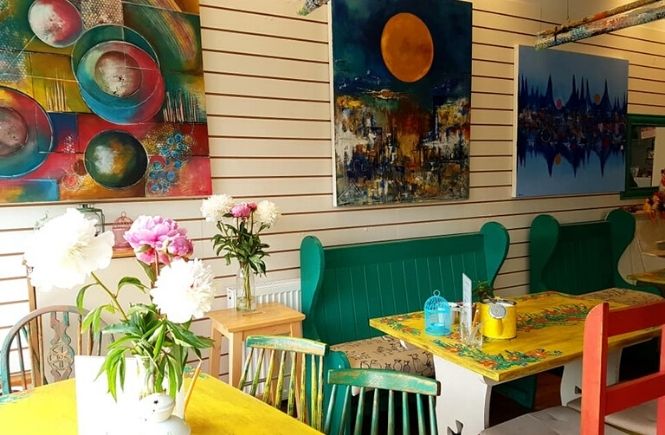 For incredible Polish cuisine…
Where: 39 Causewayhead, Penzance TR18 2ST
Website: thesingingrooster.co.uk
From Pierogis to goulash, if you're a fan of Polish and European food then this is the place for you. Situated in the centre of the action of Causewayhead, The Singing Rooster boasts a smorgasbord of dishes including freshly baked bread and cakes. Fancy something a little stronger? You'll find a selection of European beers and Polish vodkas and gins to whet your whistle, rounding off the perfect Polish meal right here in Cornwall.
The Turks Head Inn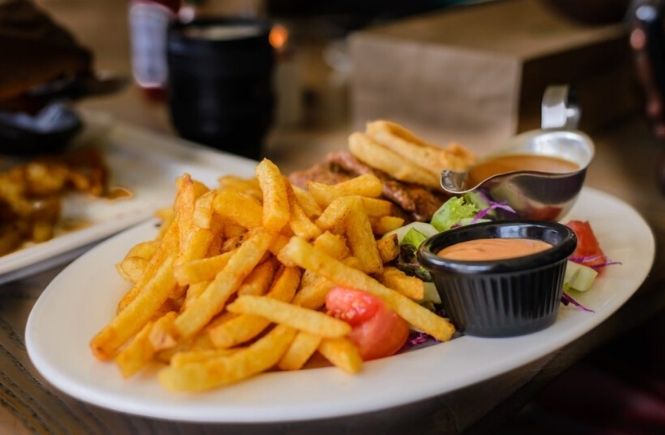 For a drink steeped in history…
Where: Turks Head, 49 Chapel St, Penzance TR18 4AF
Website: turksheadpenzance.co.uk
There's just something extra special about enjoying a pint where countless pirates and smugglers put their feet and wooden pegs up 750 years ago. The Turks Head Inn has been refreshing its patrons for centuries, with a smugglers tunnel leading right into the harbour (don't worry, you can use the front door). Take in the mystery and history of this ancient inn while perusing their vast menu, which has everything from pan-fried tuna steaks to a fresh Newlyn crab sandwich.
The Honey Pot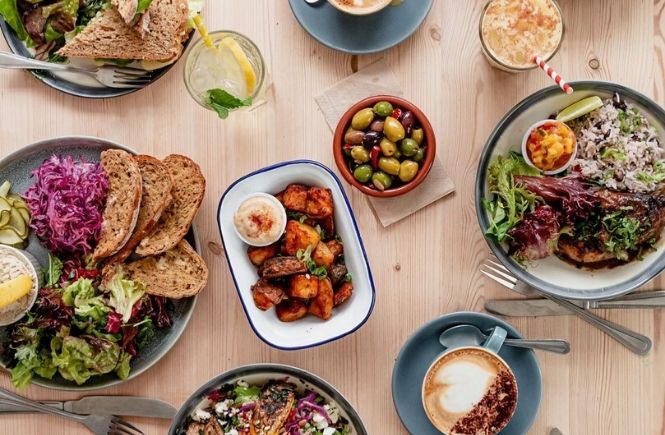 For a homecooked meal…
Where: 5 Parade St, Penzance TR18 4BU
Website: thehoneypotpz.com
With a menu full of vegan, gluten-free and vegetarian options, The Honey Pot is a shining light for homemade food full of heart in Penzance. Ciabatta rolls, warm salads, hearty soups and seriously tempting breakfast options come together to create a mouth-watering menu that's sure to delight. Their boozy brunches are a personal favourite as there are few things better than a full breakfast with a mimosa to boot… cheers!
Admiral Benbow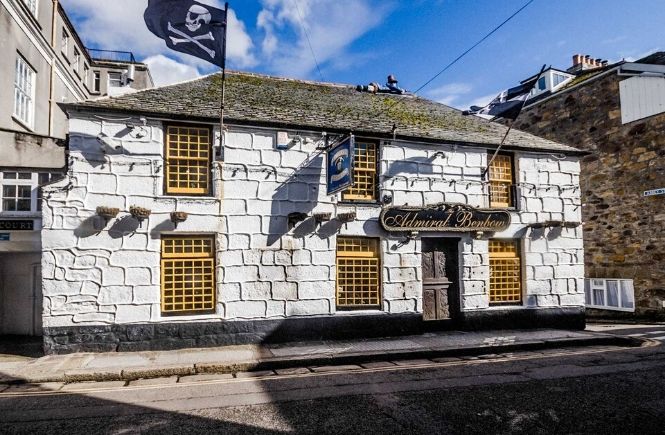 For the aspiring seadogs…
Where: 46 Chapel St, Penzance TR18 4AF
Website: thebenbow.com
Museum or pub… it's hard to differentiate between the two at this wonderfully atmospheric pirate pub in Penzance. With walls and ceilings laden with loot gathered from shipwrecks over the years, you'll be dining in the presence of artifacts that are hundreds of years old. When you can drag your eyes away from the pirate's swag, you'll be met with a menu that would make a pirate (and fisherman) proud. Cornish pilchards, anyone?
The Waterside Meadery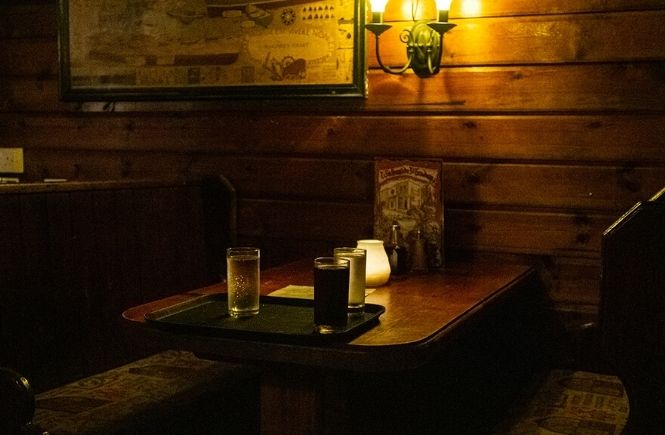 For a flagon of mead…
Where: Wharf Rd, Penzance TR18 4AB
Website: thewatersidemeadery.uk
A cosy and flickering atmosphere, a plate piled high with chicken in the rough and a glass generously filled with mead… nothing quite beats a trip to one of Cornwall's Meaderies. Passed down through the generations, the Meadery is a Cornish institution with its pirate-worthy decor and costumed waiting staff. Forget the cutlery for this one, it's fingers at the ready for this food where messy eating is the biggest compliment the chef can have. Simply clean off the digits in the lemon water and dive straight into the next course.
Senara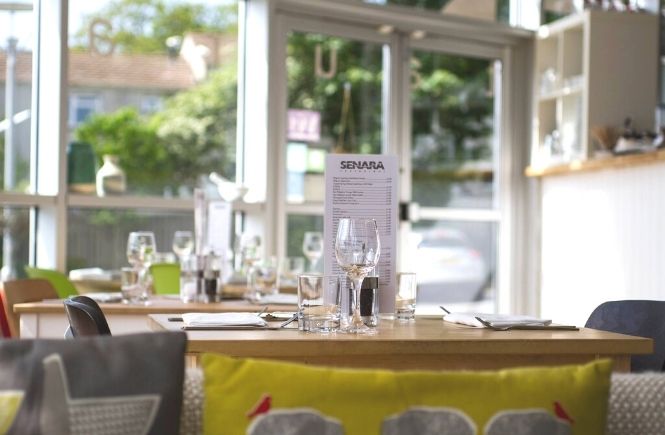 For fine dining for a fraction of the price…
Where: Penwith College, St Clare Street, Penzance TR18 2SA
Website: truro-penwith.ac.uk/public-facilities/restaurants/senara-penzance
A college might not be the setting you'd expect for one of the top restaurants in Penzance, but with superb food, views that stretch across Mounts Bay and a menu that is incredibly well-priced, it's hard not to fall in love with this hidden gem. Prepared and served by the students who are training in various hospitality roles, a meal at this fine dining spot is not only delicious but helps to prepare the next generation of chefs and restaurant managers. Keep an eye out on their social media as they often hold special events with guest chefs and live music.
Fraser's Fish & Chips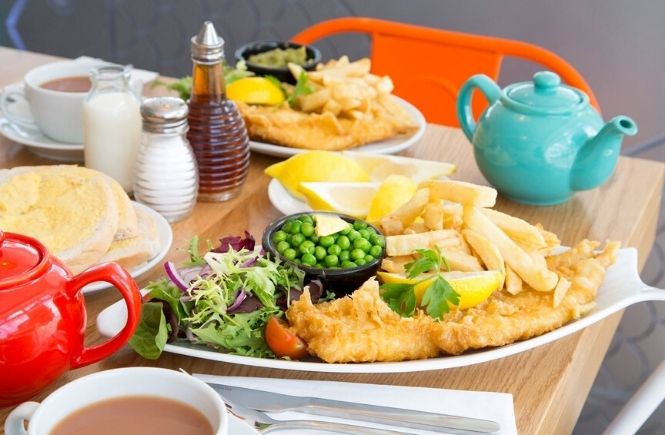 For a classic beachside feast…
Where: Western Promenade Rd, Penzance TR18 4HH
Website: frasersfishandchips.co.uk
You can't come to Cornwall without enjoying fish and chips while looking out over the sea… it's just the best tradition out there. When it comes to fish and chips in Penzance, there's one place that continues to make waves: Fraser's. With an excellent selection of gluten-free options, everyone is catered for at this colourful, waterside chippy. Fancy something a little different? Depending on when you visit, you might just find something special on the menu such as deep-fried crème eggs at Easter or everyone's favourite battered pigs in blankets at Christmas. Don't forget to take a look at our Penzance promenade webcam to check the weather before you head out.
Alverne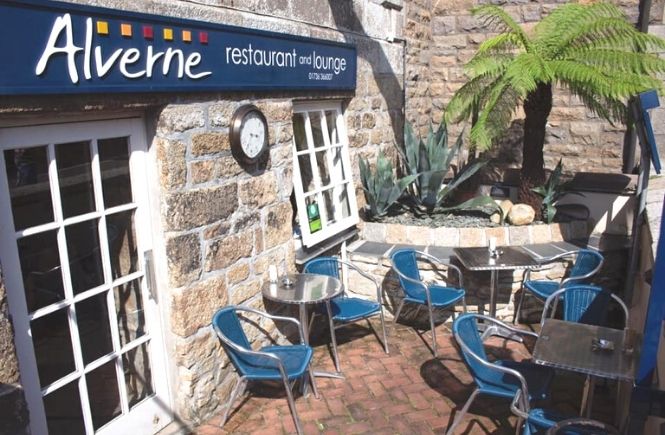 For a modern European menu…
Where: Camelot Court, 30 Alverton St, Penzance TR18 2QN
Website: alvernerestaurant.com
With fish from Newlyn and veg from the surrounding countryside, this Cornish restaurant's aim is to transport you to the Mediterranean with their tasty modern European menu. Whether you want a day-boosting breakfast of Cornish bacon, a light tapas lunch or a three-course dinner that ends with some incredible Spanish artisan cheese, Alverne's menu has something for everyone. Just fancy a drink? Cosy on down with your chosen tipple on one of their sofas or soak up the sun on the patio.
The Cornish Hen Deli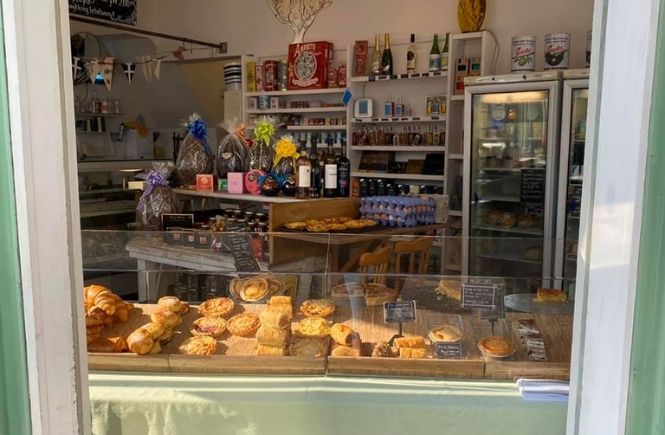 For a proper Cornish pasty…
Where: 27 Market Pl, Penzance TR18 2JD
We couldn't resist including a deli in the list of best places to eat in Penzance as nothing beats a freshly made quiche or hot out of the oven pasty. Charming and full of friendly faces, The Cornish Hen has an excellent selection of foods from sandwiches and sausage rolls to tarts, pies and incredibly moreish chocolate brownies. Round your order off with a steaming cup of coffee and you're good to go for the day. Check out their social media for more information and to see their latest offers.
Willy Wallers Ice Cream Factory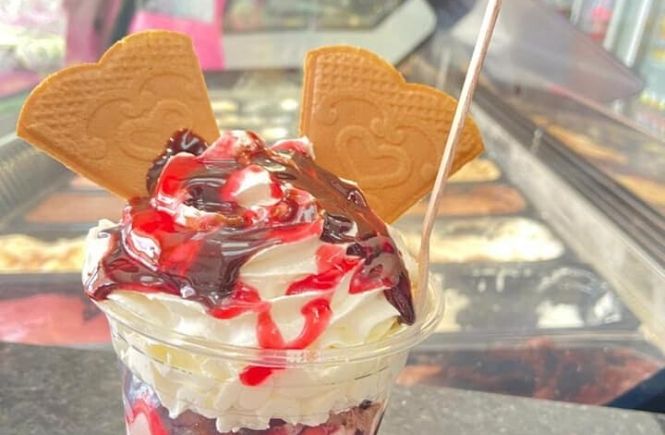 For ice cream and waffles…
Where: 14B, The Wharf, Penzance TR18 2GB
Website: willywallers.co.uk
To quote Willy Wallers Ice Cream Factory, "32 Yumdiddlyumptious and fabulously fresh flavours" await at this sugar-filled seaside café. Each flavour is made fresh with only the best ingredients to ensure that each lick is as good as the last. If you fancy something a little warmer, dig into their incredible waffles or fresh coffee, both of which really hit the spot after a bracing dip in the Cornish sea. Take a look at their social media to see what their newest flavour creations are.
Excited about your foodie tour of Cornwall's most westerly seaside town? Book your stay in one of our charming cottages today.
Tags: Penzance | Food and Drink |