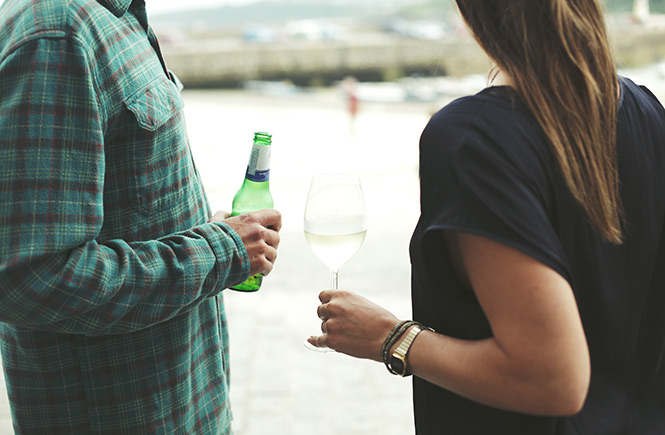 A visit to one of Cornwall's superb collection of vineyards or breweries equals a day out with a bone fide, not to mention – incredible tasting – difference.
It's one of those occasions where our end-of-the-world location works in our favour as we smugly sit at the most southerly, paradisiacal point in the country that offers up oodles of sun-warmed slopes that are perfect for growing and cultivating all kinds of top notch produce.
With world class fishing and farming industries, celebrity chef restaurants and everything from tea and chocolate to award-winning cheese producers, Cornwall's foodie status continues to soar.
But it's also fast becoming renowned for its drinking scene. And we're not talking about the stuff of a cringe-laden booze-fuelled 'reality TV' destination, but rather a beyond-beautiful place in Britain that's home to a host of internationally coveted vineyards, distilleries and breweries.
Of course you can tuck into some delicious Cornish fayre at a festival, restaurant, shop, market or street stall at any time. But for an interactive, sense-stirring experience – one of the best ways is to sample if fresh from the source.
Picture yourself sinking something sweet and bubbly amidst sheltered rolling Cornish countryside or supping on an array of taste bud tingling ales at a historic distillery surrounded by picturesque farmland.
A fabulously flavoursome excursion for all the family starts here…
Polgoon Vineyard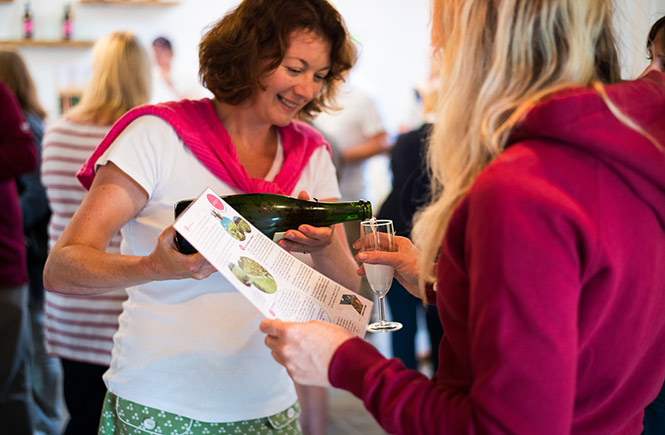 Located just outside Penzance on the way to Land's End, Polgoon's enchantingly pretty vineyard unveils a fascinating insight into their wine production along with a beautiful backdrop to a top tasting day out.
Embark upon a tour of the vineyard, orchard and winery before a tasting session at their visitor experience centre, where you can try and take home the delicious and award-winning likes of cider, scrumpy, wines, fruit juices and pressé – and even sign up to adopt a vine or tree.
Healey's Cyder Farm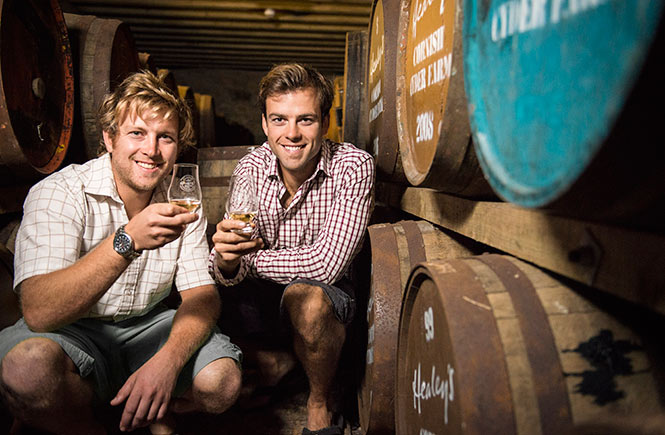 Having fine-tuned their tipples for over 25 years, Healey's are one of the county's most renowned cider producers. Set in the Cornish countryside in Penhallow inland from St Agnes, the farm is stacked with things to see and do. Stock up at the farm shop, pet the resident farm animals, take a tractor ride or get fruity in their jam kitchen.
A tour will take in the various delights of the farm, including their modern production facility complete with aerial walkway, museum, distillery, cellars and cyder press. And with a restaurant serving their lip smacking range of Classic Reserve Cyders, country wines and Rattler ciders along with home cooked meals, cream teas – or even a Cornish pork and Rattler pasty – you'll be able to soak up the booze with some proper Cornish croust.
Camel Valley Vineyard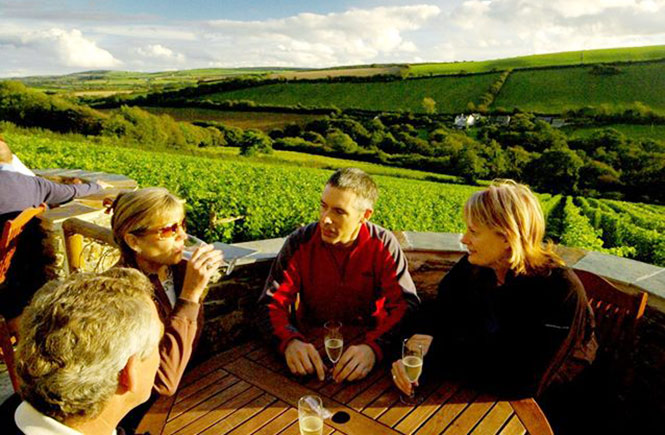 A lush green estate near Cornwall's Camel River of stunning sheltered slopes, Camel Valley smacks of subtropical charm. Easily accessible from the Camel Trail, you could even walk or cycle your way there.
Quaff their latest sun-fed yields, whether your palate prefers rosé, pinot noir or some award-winning Cornwall Brut (the best to have ever courted my taste buds, might I add) and wander round the vines during a grand tour and (sublime) tasting session.
St Ives Brewery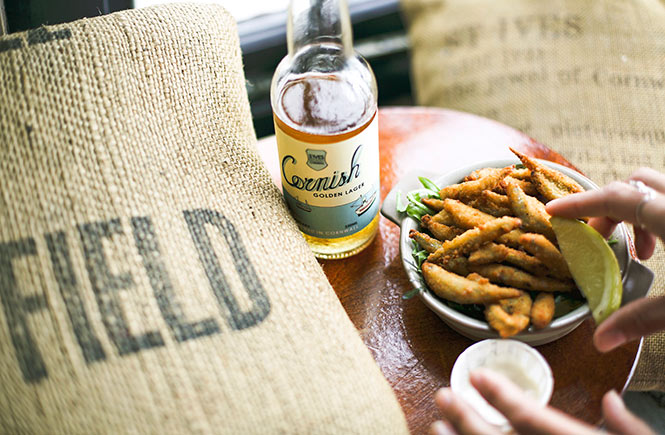 One of Cornwall's most contemporary independent breweries, it offers fabulous fusions of flavour that will tempt all types of drinker, from their flagship session ale, Boilers Golden Cornish Ale to their Cornish Golden lager and Knill by Mouth Cornish Pale ale.
Due to be completed before the end of summer, their brand spanking new brewery will provide a brilliant visitor attraction in St Ives, which will also feature a gift shop and café complete with spectacular bay views. What's more, with planned taster days and brew your own beer days in the pipeline, it looks set to entertain more than just your taste buds.