After days spent dodging waves and soaking up the sun on one of Newquay's famous beaches, what could be better than sitting down to a proper feast to refill, refuel and refresh?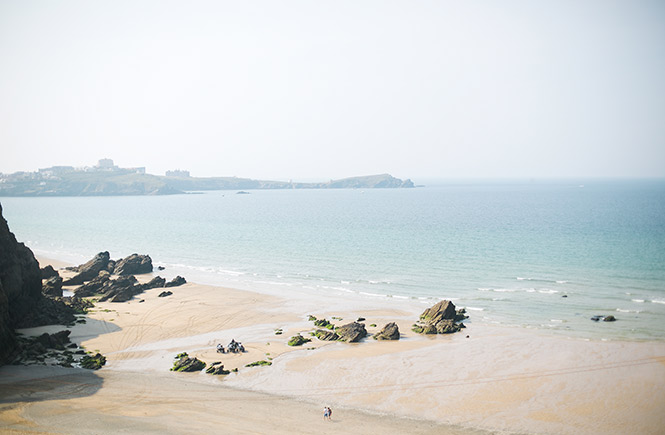 Cornwall's surfing hotspot is full of fantastic pubs, eateries and combinations of the two so you're never short of a great place to eat in Newquay. Whether you're looking for a cosy pub where you can shake off the sand and sit down to a hearty meal or restaurants where you can celebrate your eagerly-awaited holiday, let's explore the best pubs, restaurants and takeaways in Newquay.
If you're looking for a café to while away an afternoon, check out our favourites here. Or, you can dress up to the nines for a fine dining experience or cocktails by the sea.
Estrella Morada
For sharing…
Where: Alexandra Road, Newquay TR7 3NB
Contact: 01637 877271 / restaurantsnapshot.com/EstrellaMorada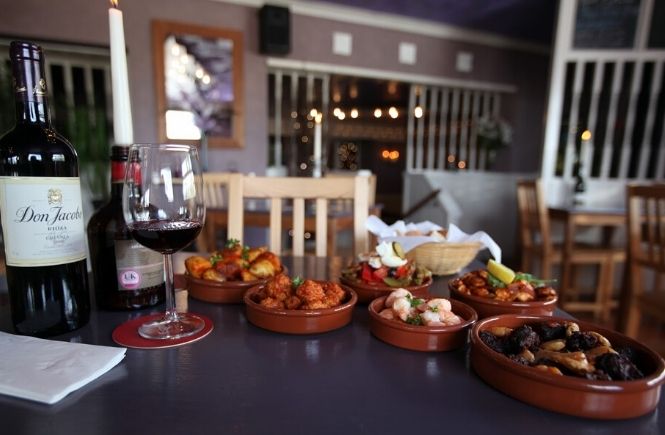 We love a tapas restaurant as it gives us a chance to do what we always want to do… order a bit of everything! Whether you're a sharer or a hoarder, Estrella Morada offers a cosy and quirky spot to try a variety of Spanish dishes, such as the classic patatas bravas, while the wine flows. With a no children policy, this is a great opportunity to soak up the atmosphere and enjoy a romantic dinner or catch up with friends.
The Griffin Newquay
For a carvery…
Where: The Griffin, Cliff Road, Newquay TR7 1SP
Contact: 01637 874067 / griffin-newquay.co.uk/restaurant-newquay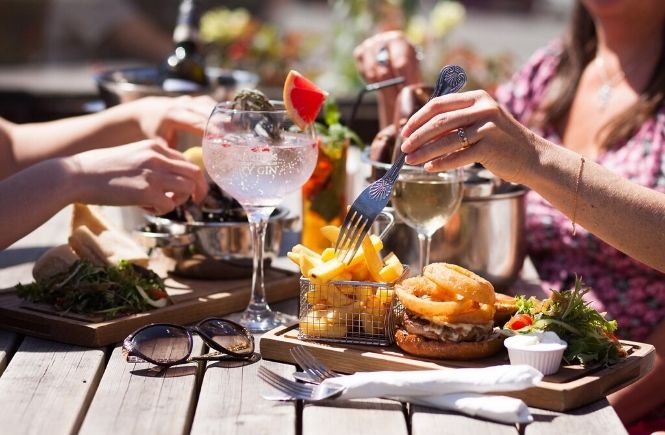 Here in Cornwall, we believe a blustery coastal walk is best followed with a soul-warming Sunday carvery and when you're in Newquay, you're headed straight to The Griffin where dogs and walkers are welcomed with open arms. Magical in name and in serving sizes, this family run pub knows what people want: good food, local ale and great times. It's not just their famous carvery on the menu though, with a steak night, pie night and their regular menu of pub classics, you'll always find something that catches your eye and fills your stomach.
The Stable
For pizzas and pints…
Where: Fistral Beach, Headland Road, Newquay TR7 1HY
Contact: 01637 878 311 / stablepizza.com/fistral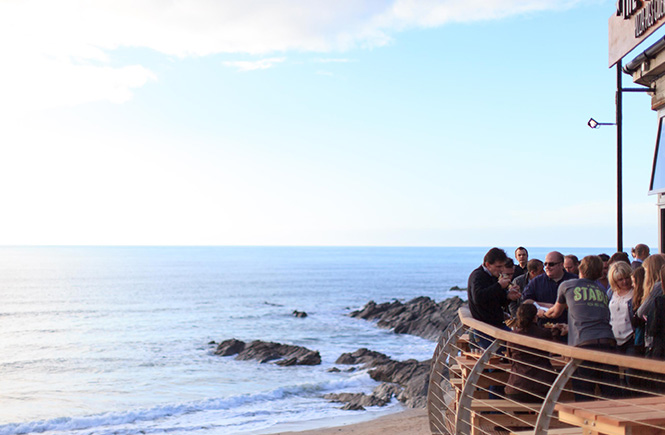 Who can say no to a pizza and pint? This classic and incredibly satisfying combination is executed to the greatest effect at this warm and welcoming surfside restaurant in Newquay. With an incredible array of ales, ciders and soft drinks on tap, you'll never be thirsty at this watering hole. Not sure which cider to go for? Order a Flight of Fancy and receive five 1/3 pints so you can taste your way through to find your favourite or just for the experience. Get stuck into your sourdough pizza topped with fresh, local ingredients and craft ale while looking out over the tumbling waves and stretching sands of Fistral beach, because for a pizza in Newquay, there's no better view.
Kahuna
For a pan Asian experience…
Where: Station Approach, Newquay TR7 2NG
Contact: 01637 850440 / kahunarestaurant.co.uk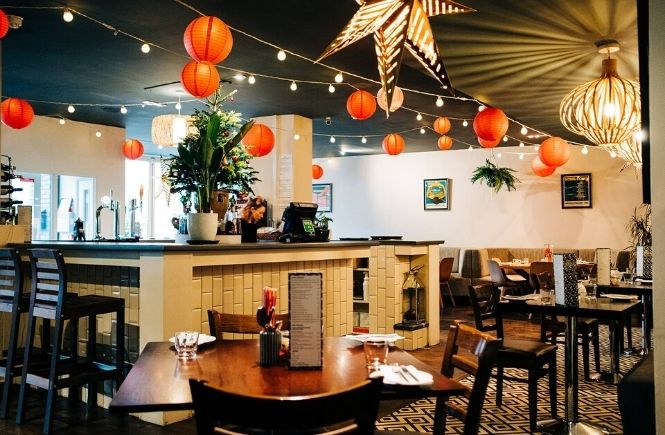 Years of travelling have inspired the menu at Newquay's Kahuna, which offers guests a mouth-watering selection of pan Asian cuisine that never fails to deliver on every mouthful. The selection of Thai curries has to be seen to be believed! Whether you're looking to try something new or hunting for a dish that takes you back to that treasured holiday, the chefs at Kahuna shake up their menu twice a year so you can discover a brand new symphony of spices and aromas every time you visit.
Bush Pepper
For a trip down under…
Where: 6 Fore Street, Newquay TR7 1LN
Contact: 01637 852530 / bushpepper.co.uk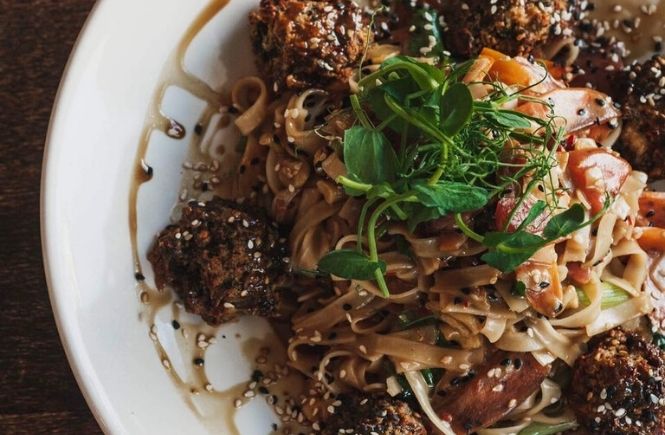 After travelling the world and finally settling down in Cornwall, Chef Chris Brookes has created a wonderful homage to his home country and cuisine with Bush Pepper, a fantastically contemporary Australian-inspired restaurant right here in Newquay. Making the most of Cornish and Australian ingredients, Bush Pepper has a varied menu that allows your tastebuds to travel the world without leaving Cornwall. Crispy skin seabass and jack fruit enchilada are just some of the choices on the menu. Whether it's a long brunch to celebrate the weekend or an evening meal with someone special, Bush Pepper will leave you grinning like a shot fox (Australian for absolutely satisfied and happy).
The Box and Barber
For vegetarians and vegans…
Where: 72-74 Fore Street, Newquay TR71EY
Contact: 01637 871001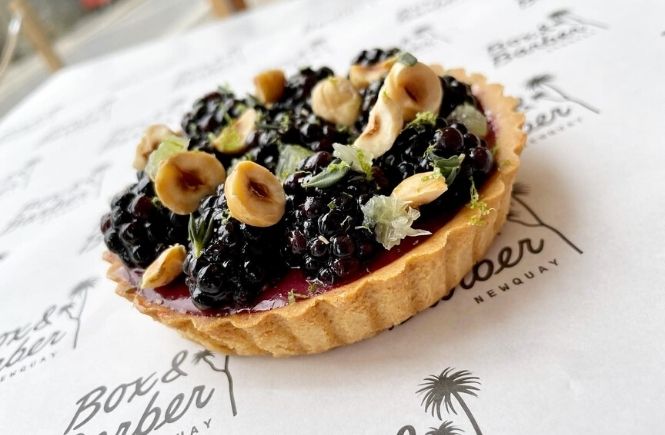 Perfectly roasted artisanal coffee and beautifully presented smoothie bowls await at Newquay's The Box and Barber. Settle down to leisurely brunches and light lunches with the family (and pooch as they are always welcome here) and tuck into a smorgasbord of fantastic fruit and veg fuelled dishes! Pancakes, porridge, and burgers are just some of the delicious dishes on offer, all of which are as feel-good as they are tasty thanks to hearty, local ingredients. Check out their Facebook page here for more information and opening times.
The Two Clomes
For proper pub grub…
Where: Bridle Way, Quintrell Downs, Newquay TR8 4PD
Contact: 01637 871163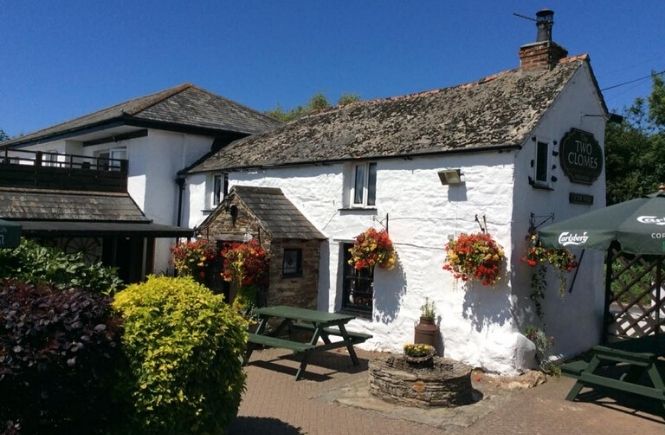 What kind of foodie list would this be without a proper Cornish pub where you can find wholesome food, local ales and a superb atmosphere? For us, this has to be The Two Clomes with its fantastically warming fire, characteristically low ceilings and a bar stocked with everything you need for a relaxed evening out. On the menu you'll find a selection of classic pub grub that covers everything from tempting starters like baked camembert to a satisfying Cornish lobster main. Ready to melt into a cosy atmosphere? Check their opening times on their Facebook page here.
The Portuguese Bar & Restaurant
For live music…
Where: 10 Cliff Road, Newquay TR7 1SG
Contact: 01637 872303 / theportugueserestaurant.com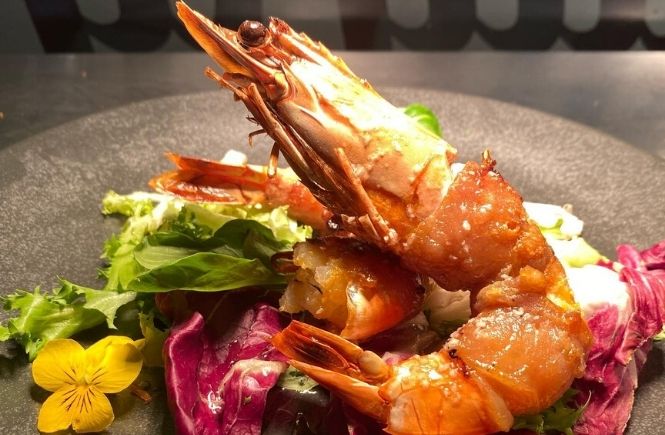 With a cosy atmosphere and authentic Portuguese menu, The Portuguese Bar & Restaurant is a place you might not expect to find in a Cornish town, but you're thrilled when you stumble upon it. Live acoustic music is played every Friday and Saturday night adding even more to the already wonderfully traditional ambiance. The menu is full of a wide range of dishes, but the star of the show has to be the seafood as it really adds to the true Portuguese dining experience. If you love seafood stew, this is the place to go.
Zaman's Restaurant
For an Indian feast…
Where: 142 Henver Rd, Newquay TR7 3EQ
Contact: 01637 499006 / zamansrestaurant.co.uk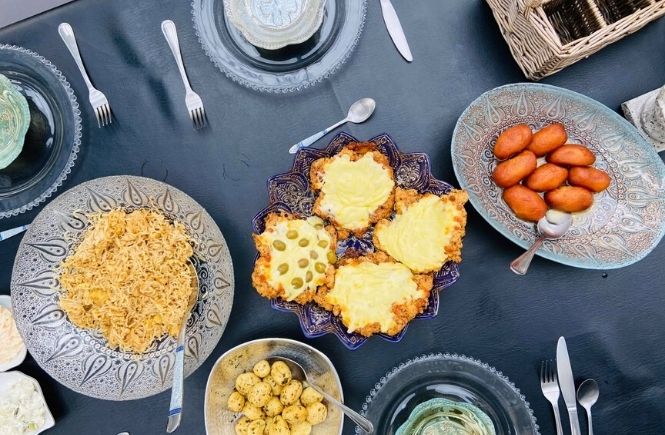 Rich, aromatic spices, mountains of poppadoms and more rice than you ever thought you could eat, sitting down to an Indian banquet with friends and family is always an experience. Whether you're dining in and enjoying the contemporary yet cosy atmosphere or taking your meal to go and tucking in back at your lovely Cornish home from home, Zaman's Restaurant in Newquay is a fantastic spot for a real Indian feast.
WAX Watergate Bay
For a burger with a view…
Where: Watergate Bay, Newquay TR8 4AB
Contact: 01637 860353 / waxwatergate.co.uk
Overlooking the iconic scenery of Watergate Bay, WAX is ready to welcome you, your family and four-legged friend for a superb dinner with a view. Burgers, pizza, fish, salad… there's so much to choose from you might just have to shrug and get a couple of dishes for sharing so as to avoid any food FOMO! With an extensive drinks list to complement the food menu, this bar and kitchen is the perfect place to eat and drink the night away.
Red Lion
For a Sunday roast or an afternoon tea…
Where: N Quay Hill, Newquay TR7 1HE
Contact: 01637 872195 / classicinns.co.uk/redlionnewquay/food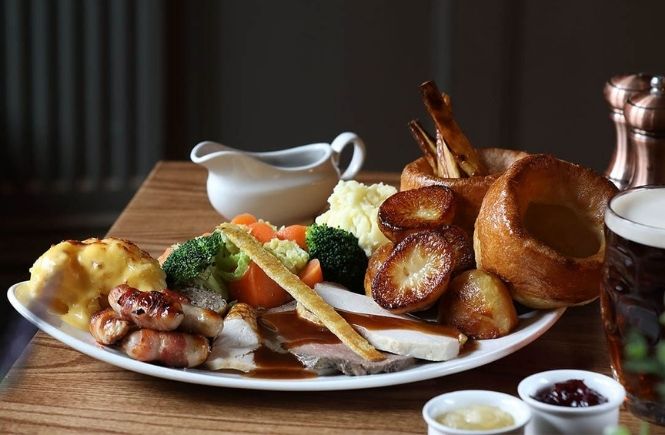 It's not every day you find a pub that does a week-defining Sunday roast as well as an indulging afternoon tea so when you stumble across one, it's best to make the most of it! With stunning harbourside views, the Red Lion in Newquay might share its name with over 500 other UK pubs but that doesn't make it a run-of-the-mill experience. Settle in with friends and family to enjoy the delightful tradition that is afternoon sandwiches and scones, or pop on your Sunday finest for an unbeatable roast. And if neither of these take your fancy, you'll still find all your favourite pub classics on the menu at this cosy Cornish pub.
Cod End
For a takeaway…
Where: 9 Cliff Rd, Newquay TR7 2NE
Contact: 01637 878192
When it comes to grabbing a takeaway in Newquay to enjoy while watching the waves roll in there's no discussion… It has to be fish and chips. Whether you're a die-hard mushy peas fan or you love to soak your chips in vinegar and salt them like an icy road, Cod End is the place to go for this wonderfully British classic. Available on both Just Eat and Deliveroo or from their waterside restaurant, fish and chips are best enjoyed with salty hair, sandy toes and sea views.
Belushi's
For a clifftop beer garden…
Where: 35 Fore Street, Newquay TR7 1HR
Contact: 01637 859111 / belushis.com/bars/newquay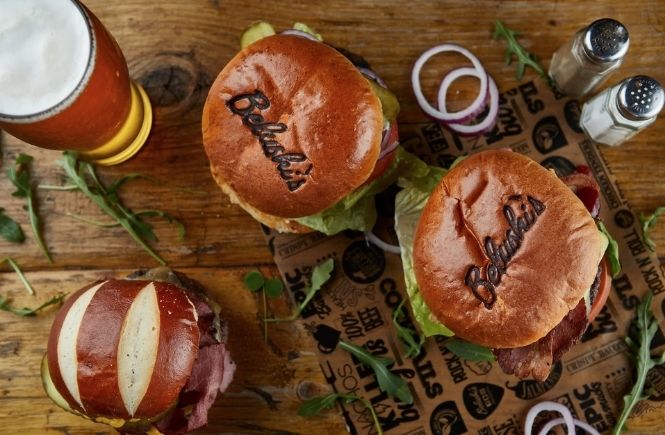 With live sports, open mic nights and live music, there's always something going on at Belushi's in Newquay. Great burgers, beers on tap and even a surf school add to this vibrant and family-friendly scene so whether you're looking for a family feast, somewhere to watch the game with bar snacks or a place to catch up with friends over a plate of wings from around the world, this clifftop haunt could be the place for you.
Sea Spray
For breakfast by the sea…
Where: 14 Esplanade Rd, Newquay TR7 1QA
Contact: 01637 850793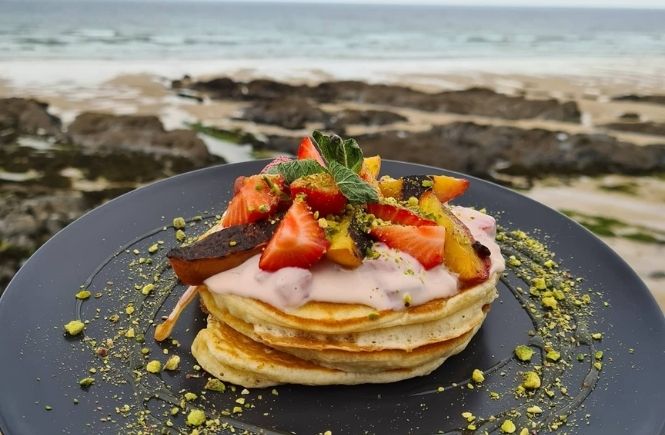 Take the plunge and enjoy a refreshing morning swim followed swiftly by a satisfying breakfast spent watching the water you've just emerged from at Sea Spray on Fistral beach. Set into the cliffs, you can't get much more waterside than this quirky little beach café. The menu is full of tasty treats, warming coffees and wonderfully filling main meals, which includes a delicious breakfast menu and evening meals in the summer months. Grab the sunnies and the dog, it's time for a sun-soaked coffee. Check out their Facebook page here for more information.
12 Beach Road
For tacos and cocktails…
Where: 12 Beach Road, Newquay TR7 1ES
Contact: 01637 877098 / 12beachroad.co.uk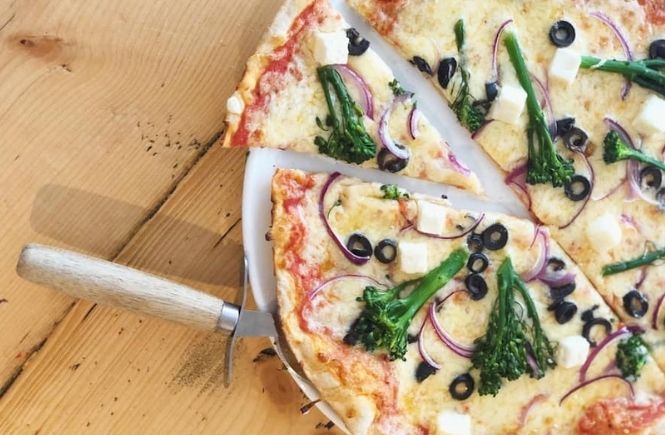 You can't beat a chilled-out vibe and a bar stocked full of all your favourites, which is why we love relaxed meals at 12 Beach Road. Whether it's brunch that rolls into afternoon drinks or a celebratory dinner with the family, shake off the sand and tuck into a slap-up meal of sourdough pizza, fish tacos or some fully loaded fries. Friendly atmosphere, smiling faces and beach views make 12 Beach Road a superb place to spend a sunny summer's meal or a dark and stormy winter's dinner.
Lakeside
For casual dining…
Where: Trenance Ln, Newquay TR7 2HX
Contact: 01637 872703 / lakesidenewquay.co.uk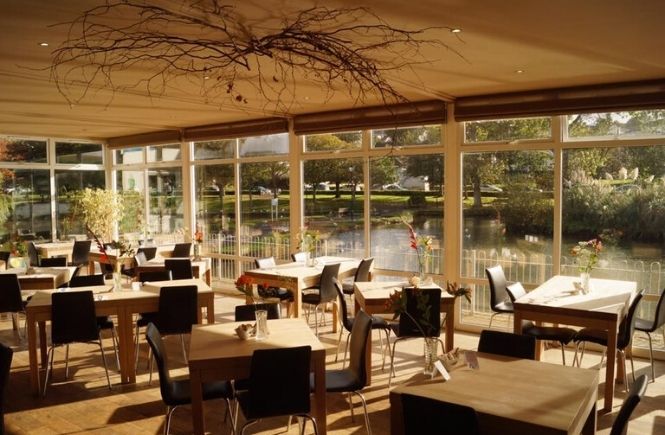 Sea views aren't the only option for those who want a waterside dining experience. As the name suggests, Lakeside is situated looking out over Newquay's boating lake and blends seamlessly from casual café by day to bustling restaurant by night. With lamb from their farm and fresh fish from the local day boats, Lakeside clearly takes fresh and local ingredients seriously. Bring the kids and the dog and sit down to a super seasonal spread at Lakeside.
The Boathouse
For streetfood enthusiasts…
Where: South Quay Hill, Newquay TR7 1HT
Contact: 01637874062 / the-boathouse-newquay.co.uk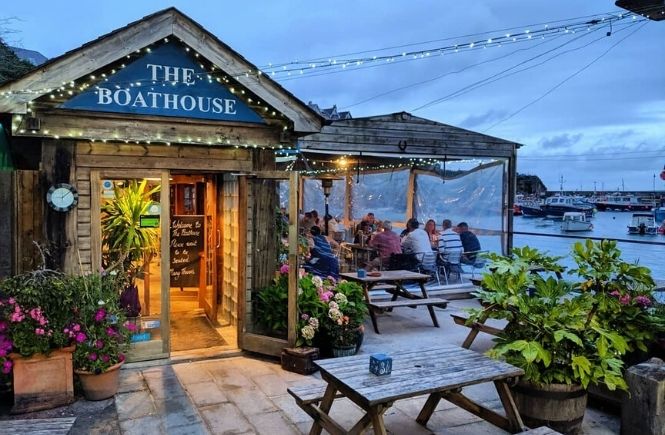 Situated on the harbour, The Boathouse is your go-to for something a little different that you can savour while sitting out in the salty sea air. A variety of vendors come and go so there's always something new to try, making this a fantastic spot for those who love to expand their taste buds and collect treasured foodie memories. The Boathouse is open seasonally so make sure to check out their website before you visit.
Thinking of visiting Newquay? View our range of beautiful cottages in Newquay here.
Tags: Newquay | Food and Drink |