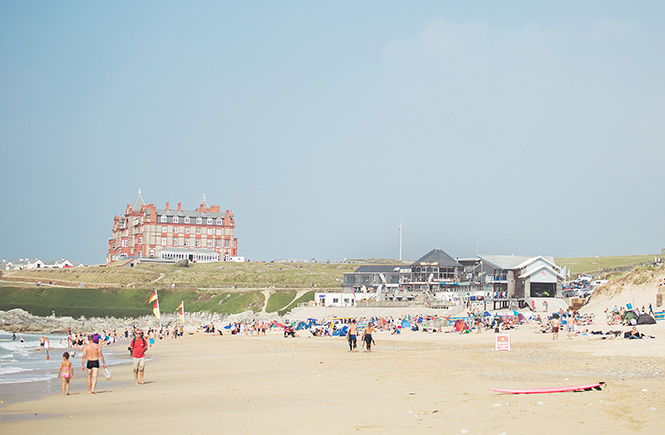 There's more to Newquay than meets the eye. Especially when it comes to eating out, where a host of hot spots awaits everyone from hungry families to foodie couples.
Cornwall's famous surfing town presents visitors with an eclectic mix of things to see, do – and eat. From family friendly sands, concealed coves and world-class beach breaks to walks, shopping, attractions and nightlife, there's also a fantastic range of restaurants and eateries to be discovered.
To save you the trouble of aimlessly wandering the streets on an empty stomach (as I so often find myself in foreign places), I've delved into some of the very best eating options available in Newquay for everyone from the discerning gastronome to peckish holidaymakers fancying some top tasting grub.
The Scarlet Restaurant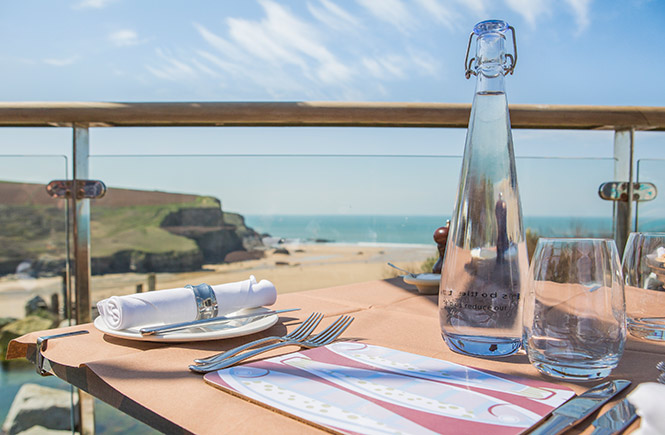 Serving contemporary Cornish food, The Scarlet's daily changing menu is crammed with fresh and seasonal foodstuffs.
Simple yet utterly delicious dishes boast a formidable fusion of flavours that will please the palate almost as much as the soul-stirring views of the North Cornish coast that provide a picture postcard backdrop to an ultra memorable feast.
Silks Bistro & Champagne Bar
The Rosette awarded restaurant deserves its accolade. Sleek interiors, top service and a lip smacking range of dishes will delight all types of diner.
Expect A La Carte classics such as pasta and steak along with fresh and locally sourced fish and meat dishes, tapas and regularly changing specials as you relish the relaxed, Mediterranean style ambience.
The Green Room with James Nathan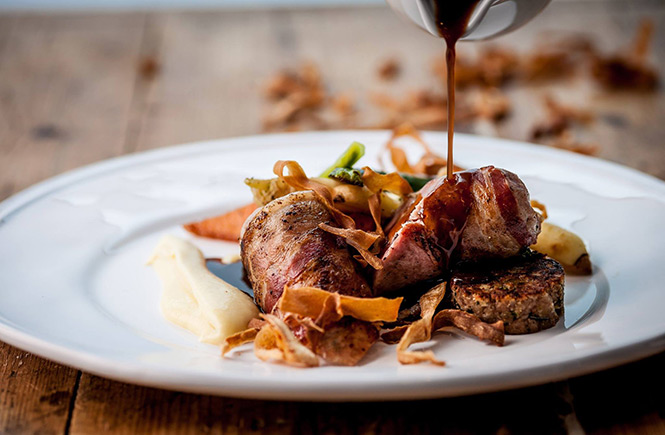 Part of Retallack Resort and Spa, The Green Room is headed by 2008 MasterChef winner, James Nathan, meaning that a gorgeous gastronomy is guaranteed. Try his show winning dish, the seven-course tasting menu or any of his other innovative dishes featuring fresh Cornish produce for a drool-worthy feed.
And for a fabulous, fine tasting takeaway…
Rick Stein Fistral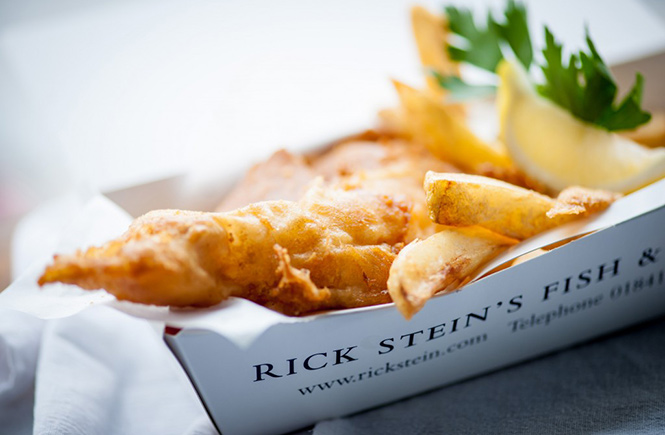 It may not all be about Fistral, but Rick Stein's fish and chips most definitely are. The newly opened, informal restaurant sits right on the waterfront, providing sit down diners with an ultra laid-back ambience and sprawling sea views. Serving Stein's famous fish and chips along with an array of signature specials, expect cod, haddock and lemon sole as well as fish chilli burgers and lashings of homemade sauces (of the tartare, aioli and curry kinds).
But for an extra special, al fresco moment on Newquay's most well known stretch of shore, the takeaway option is a surefire winner. Simply stake out your own piece of sand and tuck into your dinner as the sun sinks into the ocean.
Read more about Rick Stein's restaurants in Cornwall >
If none of these take your fancy, check out our blog on affordable restaurants in Newquay >
Tags: Eating out | Newquay |