Food, glorious food. And what better way is there to indulge all your senses than with a holiday to Cornwall that coincides with any of the glorious array of food festivals in the Duchy, whose calendar of culinary events guarantees the most lip-smacking of stays?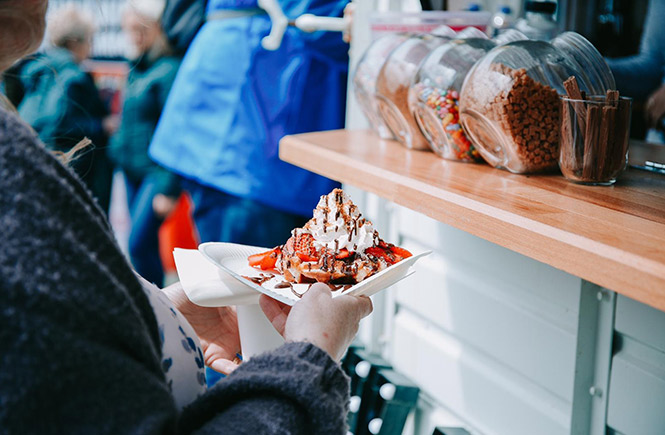 Fast becoming one of the UK's hottest foodie destinations, it's no wonder why people are flocking to our far south-westerly shores for a slice of the gastro action. Top chefs, the freshest locally grown, reared and caught ingredients and an abundance of artisan producers make it a one-stop for all your food and drink fancies. And the added bonus? It'll all be served up with a side of soul-cleansing sea air, Cornish hospitality and to-die-for views.
Whether you want to sample some street food, hone your cookery skills with a demonstration by a top chef, or simply stuff your gills with the best food and drink available at a beautiful location to a live music soundtrack – a food festival in Cornwall provides the perfect opportunity for all.
Here's our pick of food festivals in Cornwall to add to your calendar…
Porthleven Food Festival
Best for: Global foodies
Where: Harbour Head, Porthleven TR13 9JA
When: 22nd-24th April 2022
Website: porthlevenfoodfestival.com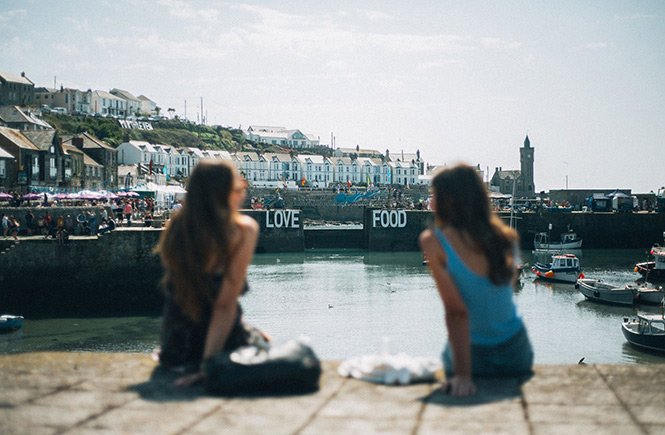 The award-winning event continues to draw crowds from afar due to its picturesque location, eclectic entertainment and huge selection of top-notch edibles (and drinkables).
A roam around Porthleven's gorgeous Cornish harbour provides an instant feast for the eyes, while bellies can be filled with a moreish mix of foodstuffs. This year's theme is 'food for thought', which places an emphasis on mental health in collaboration with Falmouth-based charity and blue health advocates, Sea Sanctuary. Meanwhile, the Chef's Theatre will host the cream of Cornwall's cheffing talent including Jude Kereama, Mick Smith, Ben Tunnicliffe, Hylton Espey, Guy Owen and long-standing patron, Antony Worrall Thompson.
New for 2022 is Ann's Pasty Lounge, Royal Cornwall Food Pavilion and the Diners' Club, which will be serving taster dishes from a stretch tent complete with a bar throughout the day and night. And speaking of the evening offerings, expect enthralling live music from established and upcoming acts including Guilty Pleasures, Company B, Smokeys King Shufflers, Sandy Acre 7, The Disappointments and Go Go Skank.
Plus, with the Family Zone presenting a range of free entertainment throughout the harbourside and The Moors Field, all ages will be catered for with arts and crafts sessions, bouncy castles, circus skills workshops, face painting, pasty crimping classes and other fun activities.
Festival entry is free and no ticket is needed (though donations can be made online, while there's a suggested £5 donation for music on the Chef's Theatre Stage).
Park at the festival car parks (follow the signs, road closures will be in place), or via Helston Park & Ride. Alternatively, walk through the Penrose Estate from the free car park opposite Coronation boating lake, take the bus, or cycle (there will be a dedicated cycle park in the centre of the festival site).
Scroll through our properties in Porthleven here.
St Ives Food and Drink Festival
Best for: Beach-loving foodies
Where: Porthminster Beach, St Ives TR26 2BB
When: 13th-15th May 2022
Website: stivesfoodanddrinkfestival.co.uk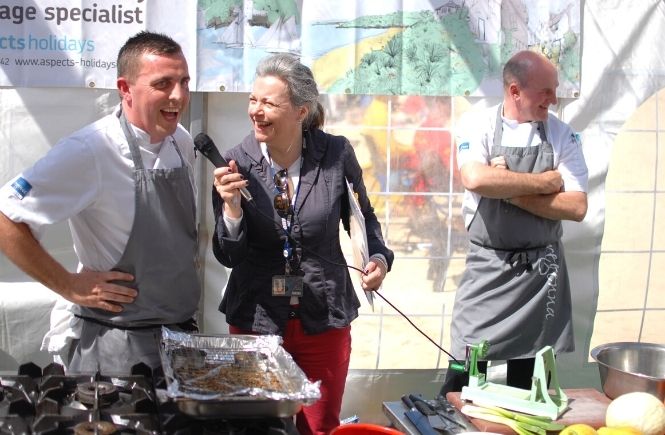 The famous seaside town of St Ives provides the scenic backdrop to this much-anticipated event, which combines live entertainment, staggering sea views and the most appetising menus for a weekend of total sensorial extravagance. The Asado Fire Pit is the place to be for live demos from a mix of native and well-known chefs including the likes of Ben Prior, Emily Scott, Jude Kereama, Kathy Slack and Jack Stein. Dazzle your taste buds with street food aplenty, stock up on delicacies from the Artisan Village and simply sit, eat and gaze at the ocean awhile.
If that's not enough, there's also the lure of the after parties. With a line up featuring Malavita!, Pattern Pusher and Maisy Grace on the Friday night, followed by Town of Cats, Pyschadelephant and The New Twentys on the Saturday, the entertainment schedule will be rounded off in style on the Sunday night courtesy of 3Daft Monkeys, Sam Richardson & The Renegades and Bailey Tomkinson.
Families will delight in the kiddie-friendly offerings throughout the weekend that include a bouncy castle, circus activities, sports games and face painting, while dogs are permitted on the Friday and Saturday (but not on the Sunday).
The festival is free to attend, however tickets are required for the Evening Sessions and it's recommended they are bought in advance.
Parking is available throughout St Ives' eight Cornwall Council public pay and display car parks, along with St Ives School/Just Park and the Leland Saltings Park & Ride service.
View cottages in St Ives here.
Cornwall Street Food Festival
Best for: Street food foodies
Where: Barrowfields, Narrowcliff, Newquay TR7 2RZ
When: 2nd-5th June 2022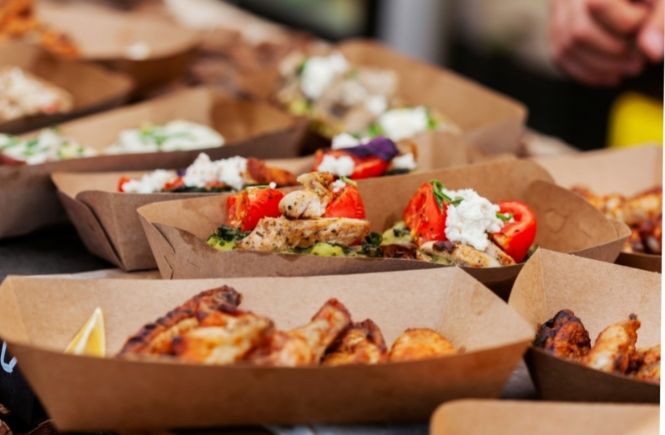 The very first Cornwall Street Food Festival launches to coincide with the Queen's Jubilee Bank Holiday weekend, spoiling visitors with twice the cause for celebration with dozens of the best local and national street food traders overlooking the ocean in the centre of the famous surf town.
Hosted by Street Food Warehouse, expect a mouth-watering assortment of cuisine from across the globe including Mexico, Afghanistan and – of course – Cornwall. Three of the top traders in attendance will be Fire and Flank with their flame-thrown steaks, TheFatFoodie and their saliva-inducing burgers, and Crepe Cornwall, who will be serving up their French delicacy in signature style. Then there's brownies from Chock Shop Somerset, sweet delights from Nomad Waffles, cool beers from Freedom Brewery and every thirst-quenching tipple under the sun stocked by the Pop Up Bar Hire Co.
In addition to a brand new taste adventure, there will be oodles of things to see and do for all ages at one of north Cornwall's most popular destinations, making this a firm family favourite for the diary.
Tickets are free, but must be obtained in advance for scanning upon entry. This is a cashless event, so remember your payment card. Dogs are welcome. Parking available nearby at Council Car Parks including Tregunnel, Lusty Glaze, Albany Road, Trenance and Newquay Station.
Check out our cottages in Newquay here.
Rock Oyster Festival
Best for: Seafood foodies
Where: Dinham House, St Minver, Wadebridge PL27 6RH
When: 29th-31st July 2022
Website: rockoysterfestival.co.uk
Set on the stunning banks of the Camel Estuary in Wadebridge, the Rock Oyster Festival is a tantalising fusion of food, music, wellbeing and family-centred fun designed to pique the interests of all attendees.
Hosted by Jack Stein and friends, the three-day shindig will please palates with a bounty of Michelin-starred chefs, alfresco dining, cooking demos and street food. Visit the chefs' tipis, experience alfresco dining like never before with the open fire cooking corner at Mussel Beach, embark upon a foraging tour, and devour a feast of fresh Rock and Porthilly oysters at Ranger's Oyster Bar.
Admire the culinary prowess of Rosemary Shrager, Emily Scott, Jude Kereama, Lee Westcott, Lauren Lovatt, Kathy Slack, Neil Rankin, Melissa Thompson, Stephane Delourme, Rick Stein and Elly Wentworth to name but a few, before stocking up on the region's finest food and drink to take home and savour.
Headlining the music stage will be Laura Mvula, Happy Mondays and Passenger, accompanied by Jade Bird, Gentleman's Dub Club, Krafty Kuts, The Velvet Hands, Grandmaster Flash, The Skints, Huey Morgan, Nuala Honan, Rae Morris, Wille and the Bandits, Showhawk Duo and George Moir – and even more.
If you're in need of some wellbeing, there's a variety of yoga from gentle morning stretching to aerial, hip hop, power flow and SUP yoga, while beach fitness and wild running sessions will also be available. Adrenalise with a spot of coasteering, sea kayaking or surfing, or chill out with a stint of mindfulness and a spa massage.
This is also a kid-friendly festival, so sign the little ones up for the secret garden fashion show, mischief the mermaid, a Hotch Potch performance, seagull puppet-making workshop, forest school, archery, storytelling, circus skills, spoken word workshop or bellyboard painting to expel their energy and unleash their inner creative.
Tickets required – available to purchase online. No dogs allowed. The terrain is uneven but there is dedicated accessibility parking opposite the entrance (that must be pre-booked).
View our cottages in Wadebridge here.
Redruth International Mining & Pasty Festival
And finally: For pasty lovers
Where: Redruth Town Centre TR15 2SP
When: 10th September 2022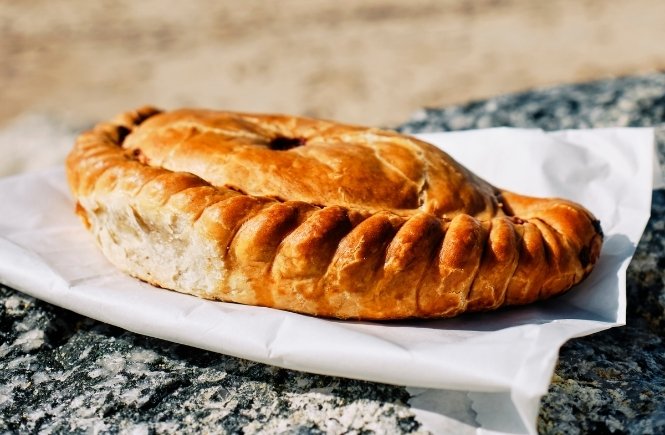 Celebrating the UNESCO World Heritage Site in the central town of Redruth, the day will begin with the creation of the giant Redruth Pasty at the Miner's Statue in Fore Street, which will then be baked and returned to be carved up and handed out to hungry festivalgoers later in the afternoon.
The entire town will pay homage to its mining and pasty heritage with various themed events and edible offerings, so if you fancy a pasty fest and spot of Cornish culture, this is definitely a day out for you.
With music and an assortment of activities still being planned for the early autumn event, expect food, entertainment and fun aplenty in the heart of Cornwall's mining landscape.
View all of our cottages in Redruth here.
Fancy a foodie inspired holiday to Cornwall? Peruse our gorgeous selection of holiday cottages here.
Tags: Festivals