With walkies aplenty, some great beaches for zoomies, and a bunch of fantastic restaurants, pubs and bars that will get the whole pack drooling, St Ives is as much for the dogs as it is for the people so remember to pack the pup!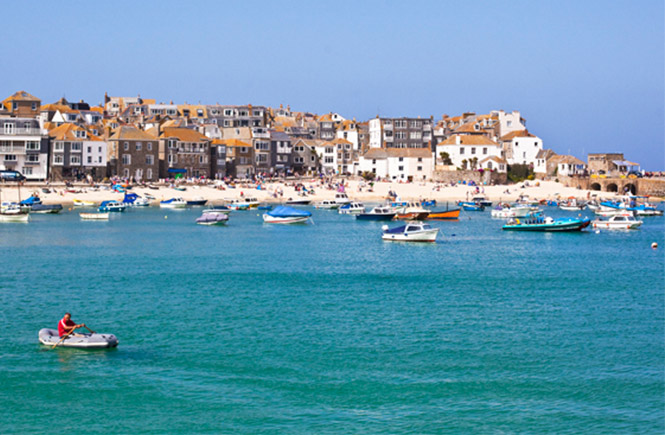 Spend your days lolling around on one of the beautiful dog-friendly beaches in St Ives and padding along the surrounding coast before kicking off the sand and walking down the cobbled streets as you follow your nose to one of the many beckoning dog-friendly restaurants. Or, if it's your whistle that needs whetting, head to one of the pup-friendly pubs where you can sit back with a local draught with your furry best friend by your side.
Ready to dine out with the dog? Here are some of our favourite dog-friendly restaurants and pubs in St Ives…
Restaurants and cafés
Whether you want a light bite before heading to the beach or full feed after a day clambering along the coast path with the dog, the dog-friendly restaurants in St Ives are here to satisfy your every craving.
Hub St Ives
Best for: Burgers and beer
Where: 4 Wharf Rd, St Ives TR26 1LF
Website: hub-stives.co.uk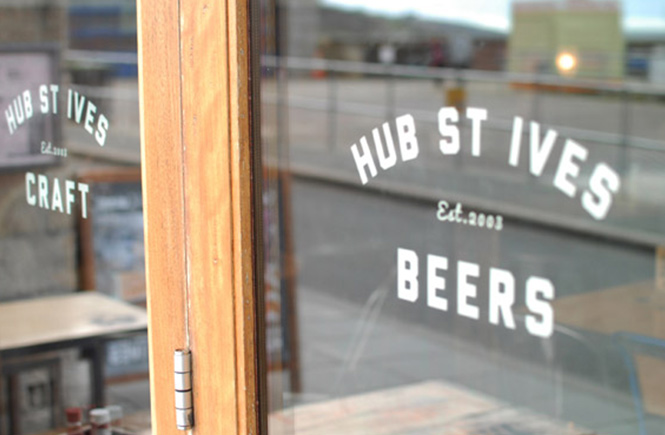 We're kicking off our list with a meal you simply can't beat: burgers, fries and an ice cold beer! In fact, this classic combo is so good it jumpstarted ten more Hub Box locations around the UK – very impressive and totally understandable once you've tasted their Mother Clucker fries and insane vegan burgers. Not to mention the hot dogs, which will definitely have you questioning which dog is your favourite (sorry pups).
Finish it all off with a tall drink of malty deliciousness with one of their milkshakes or one of their seriously moreish cocktails and you'll be one satisfied customer. Take a look at our St Ives harbour webcam to see the welcoming view that awaits at this seaside restaurant.
Scoff Troff Café
Best for: A pre-walk brekkie
Where: Market Pl, St Ives TR26 1RZ
Website: scofftroff.co.uk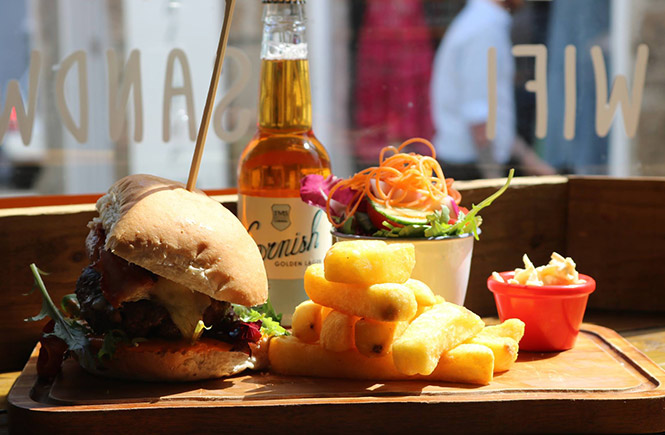 With a name like Scoff Troff Café, you know you're in for a good feed when you sit down in this colourful dog-friendly café in St Ives. Start your day right with their Scoffs English breakfast, which includes all the favourites, from butchers' sausage to hash browns, or visit for lunch and tuck into the wonderfully Cornish-Mex crab nachos… all with your trusty four-legged companion by your side. It's also a great place to just sit and enjoy a coffee (or a beer if the mood strikes) as you watch the world go by.
The Loft Restaurant & Terrace
Best for: Tea on the terrace
Where: Norway Lane, St Ives, St Ives TR26 1LZ
Website: theloftrestaurantandterrace.co.uk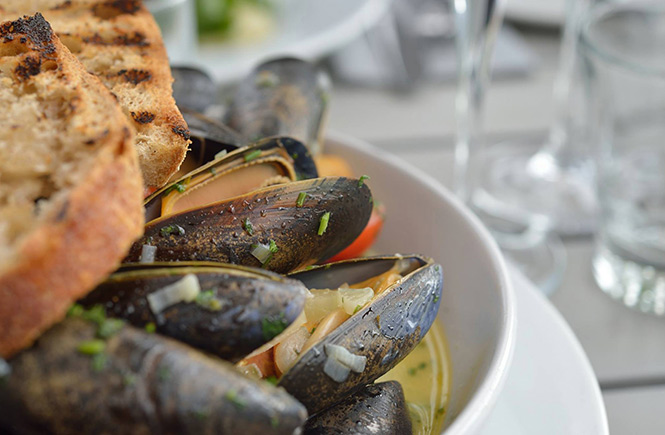 Situated in the artists' quarter of St Ives – yes, St Ives has so many artists they need their own quarter – The Loft is the place to go if you love a terrace, sweeping views and a glass of wine. While it's no dogs in the restaurant, they're welcome to join you on the terrace where heaters and blankets are available for the chillier visits and sea views for those glorious sunny days in St Ives. On the menu, you'll find something for every taste – even the kids – with dishes such as fish and chips and mushroom risotto. If you're planning to bring the dog, just let the friendly staff know when you make your booking as seating on the terrace is weather dependent.
Beer & Bird
Best for: Craft beer and fried chicken
Where: 18A Fore St, St Ives TR26 1AB
Website: beerandbird.com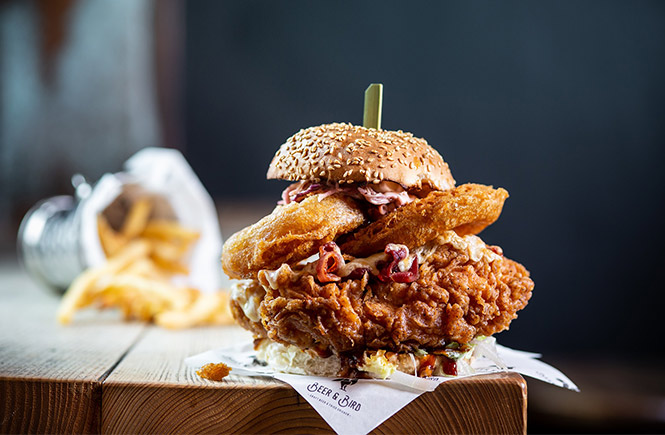 When the craving for craft beer and comfort food hits, then a visit to the Beer & Bird in St Ives is a must. Choosing a simple menu that hits all the right spots, Beer & Bird is all about good, proper food that gets the job done with their locally-sourced fried chicken taking centre stage – well, perhaps the chicken shares the spotlight with the beer. With one of the largest selections of craft beer in the South West – plus a mouth-watering homemade cider and rum – you'll be spoilt for choice when it comes to a refreshing drink here. Not in the mood for beer? The briefest look at the impressive cocktail menu will tell you all you need to know about your thirst-quenching options.
Pedn Olva
Best for: Unbeatable views of St Ives
Where: West Porthminster Beach, Warren, St Ives TR26 2EA
Website: pednolva.co.uk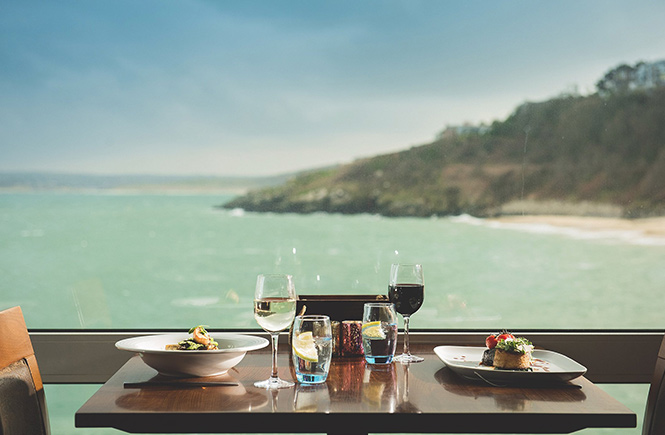 If you're looking for somewhere to rest, reset and refuel after a day out on the Cornish coast path with the dog, then this is the place. The views from the restaurant stretch out over the surrounding seas and golden sands of Porthminster beach, making the terrace one of the best places to catch those summer rays with a drink in hand. The menu really makes the most of Cornwall's natural larder with dishes full of fresh seafood and seasonal veg so when you order the market fish or torched mackerel salad, your food could very well have travelled a shorter distance than you.
Porthgwidden Café
Best for: Beachside dining
Where: Porthgwidden Beach, St Ives, St Ives TR26 1PL
Website: porthgwiddencafe.co.uk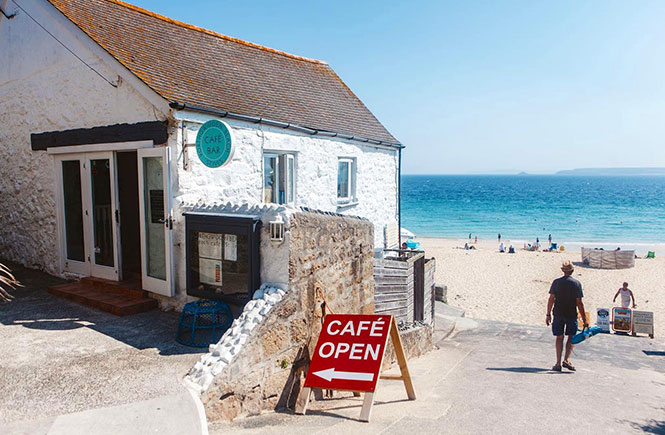 When it comes to beachside dining, you don't get much better than Porthgwidden Café, which is as close to 'on' the beach as you can get without getting sand everywhere! Dine on Tuscan-style pizza as you soak up the practically Mediterranean views or sip champagne as you relax into the easy-going holiday vibe. With this incredibly placed café and restaurant, it's important to remember that while dogs are welcome to join you for a takeaway or dining in the stunning terrace area, dogs aren't allowed on the beach here between April and September. Don't worry though, dog-friendly Bamaluz beach is just next door for a post-feast zoom.
The Rum & Crab Shack
Best for: Shellfish and spirits
Where: Wharf Rd, St Ives TR26 1LG
Website: rumandcrabshack.com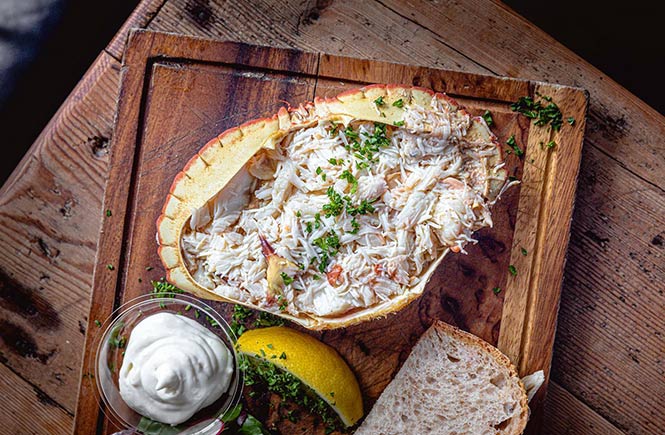 Where better to try the popular Cornish rum Dead Man's Fingers than in the shack where it was created many moons ago. In fact, you can taste your way through over 100 rums from all around the world giving you one of the most piratey experiences in Cornwall. Throw in the jaw-dropping menu full of seriously comforting shellfish dishes – seriously, the crab tacos are unparalleled – and you have the makings of a very memorable night with the dog.
Pubs
From beer gardens where you and the dog can soak up the sun, to wood-fired warmth that reheats you after a refreshing dip in the sea, head to one of the many dog-friendly pubs in St Ives for a drink with your best friend.
Sloop Inn
Best for: Cosy nights and sunny days
Where: The Wharf St Ives, St Ives TR26 1LP
Website: sloop-inn.co.uk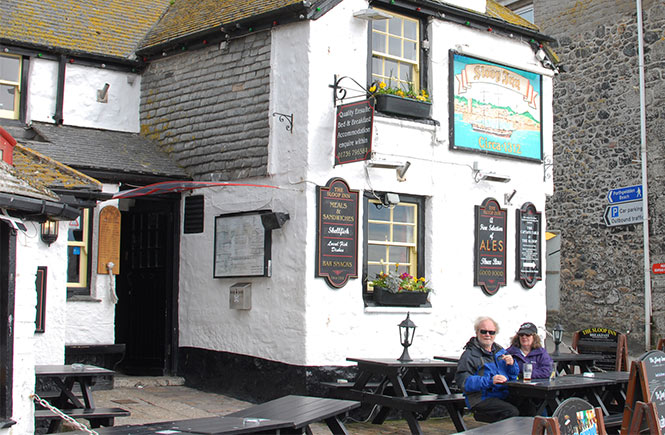 Favoured by an eclectic mix of patrons from fishermen to artists to visitors, The Sloop Inn has been a popular haunt in St Ives since the 14th century – a pretty impressive history! Pop in for a pick-me-up with the pooch out on the upper deck, which overlooks the iconic St Ives harbour, or settle down in the wonderfully cosy restaurant for a round of pub grub with a difference – Cornish seafood paella, anyone?
The Union Inn
Best for: A traditional pub atmosphere
Where: 20 Fore St, St Ives TR26 1AB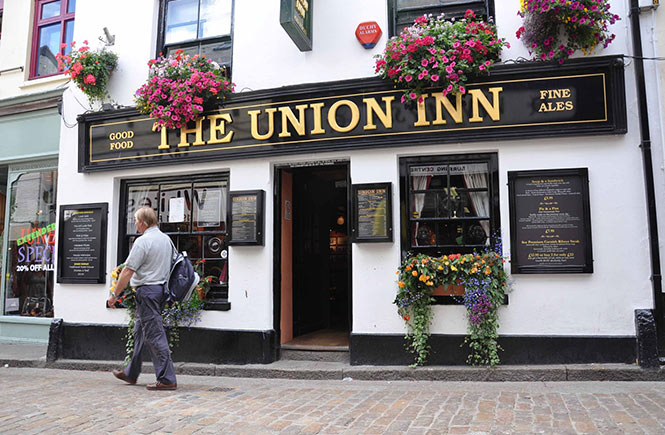 Fancy a pint with the pup? The Union Inn is nestled right on the cobbled streets of St Ives, providing a perfect place for a breather while enjoying a spot of shopping. With Doom Bar and Rattler on tap and a menu full of classics – the Sunday roast is a must – The Union Inn is ready to welcome any and all visitors, whether on two legs or four.
The Lifeboat Inn
Best for: Log fires and sea views
Where: Wharf Rd, St Ives TR26 1LF
Website: lifeboatinnstives.co.uk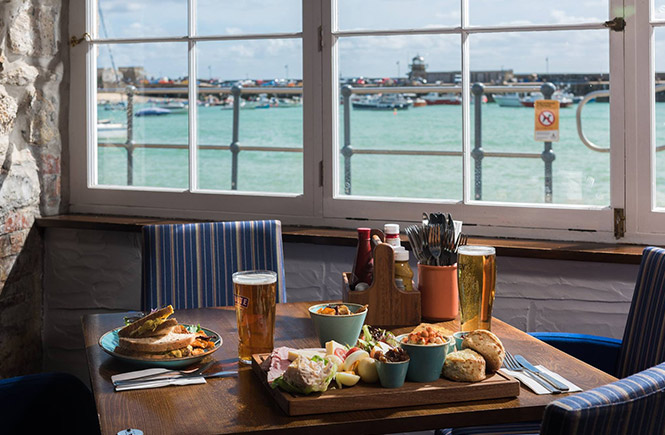 With views that stretch out over the harbour, The Lifeboat Inn is pawfectly placed whether you fancy a glass of Cornish wine after a day in the sun or a week-changing Sunday carvery. Nibble on halloumi fries as you taste your way through the list of award-winning ales or feed the whole family with the superb children's menu catering to even the fussiest of eaters. The best part? Dogs are welcome! And when that log fire is lit and filling the room with toasty warm vibes, there's no better place for your four-legged friend to snooze.
The Golden Lion
Best for: Pub grub and real ales
Where: Market Pl, St Ives TR26 1RZ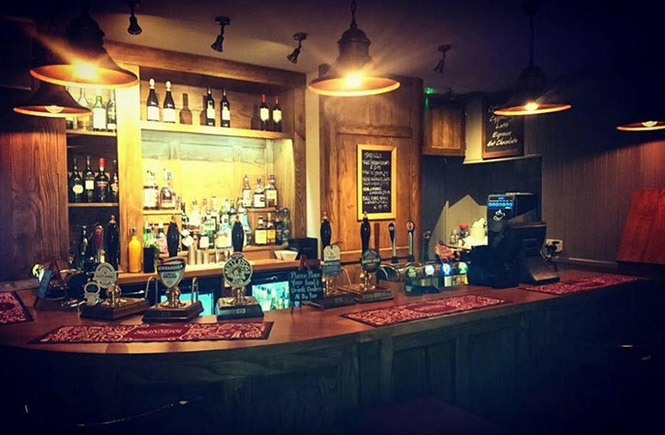 Situated amongst the many winding alleys of St Ives, The Golden Lion is another classic pub full of real ales and real character. After a day of exploring the nooks and crannies of St Ives, head into The Golden Lion with the dog in tow for a lovely, relaxed atmosphere and a pint – or two. Sample the menu full of hearty pub grub including fish and chips and burgers or challenge your friends to a game of pool. After all, the dogs get their ball games on the beach, we get ours on the pool table!
Excited to tour the dog-friendly restaurants and pubs in St Ives with your best furry friend? Check out our lovely dog-friendly cottages in St Ives to find the perfect base for your stay.
Tags: dog friendly | Dogs | St Ives | Food and Drink | Food and Drink |