Falmouth is the place to be if you fancy a world-class festival at a super scenic locale. Presenting an exciting and eclectic schedule throughout the year, expect a host of shenanigans involving everything from food and live music to sporting and charitable events for foot stomping, toe tapping, belly filling and being blissed-out.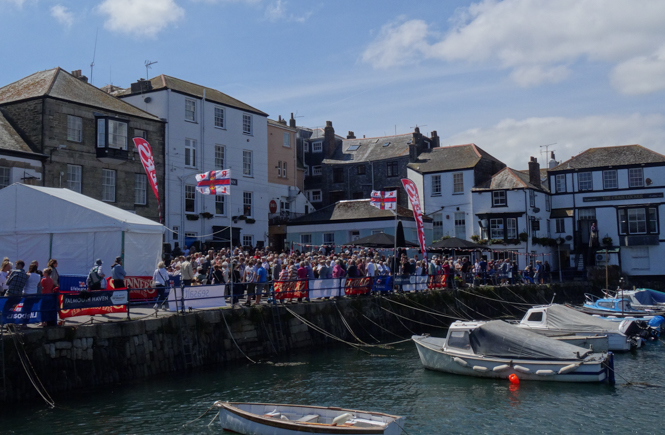 A truly carnivalesque town, visitors travel from across the globe to join the celebrations and marvel at the magnificent fiesta feel, which takes a range of guises from food and flowers to beer and boating…
The Falmouth Spring Festival (March)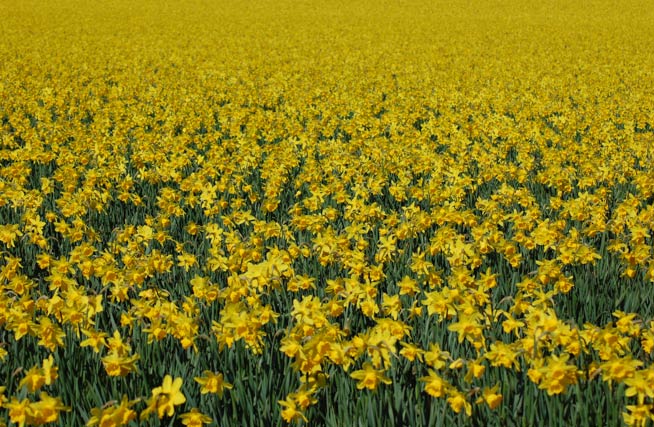 Celebrating the maritime town's abundance of bloom-filled and open spaces, the seasonal spectacular sees everything from 'paint the town yellow days' as local school children decorate shop windows with daffodils and decorations to spring clean days involving beach cleaning, painting and gardening. Then there's Falmouth Spring Flower Show, free rock pooling session, guided walks, interactive 'science in the pub' sessions run by University of Exeter and array of other games and fitness activities.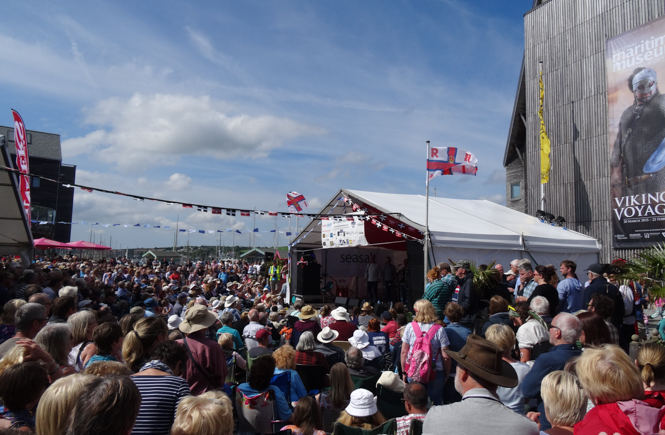 Falmouth Street Food & Craft Ales Festival (May)
Taking place at the town's Events Square, expect a staggering assortment of gloriously edible and quaffable delights from Cornwall's top producers and suppliers, from pop up bars and microbreweries to street food aplenty alongside arts, crafts and variety of musical entertainment.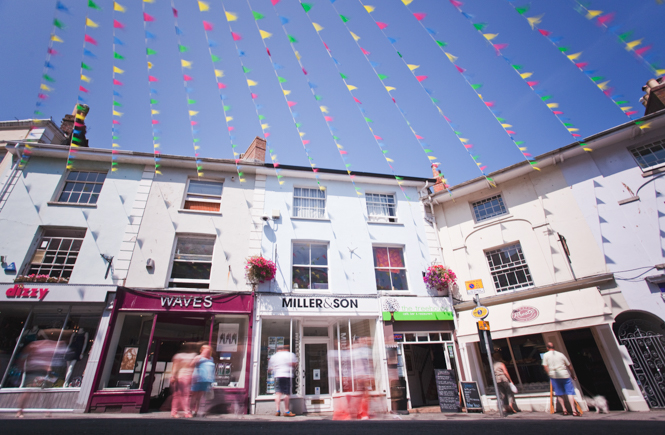 Fal River Festival (June)
The ten day extravaganza hosts a huge range of events across music, drama, art, heritage, sports and activities, so whether you wish to swim, walk, gig race or absorb a live performance or two, this festival is for you. Discover some beautiful places dotted along the Fal River as you dive into the programme and immerse yourself into the fabulous culture fest on offer.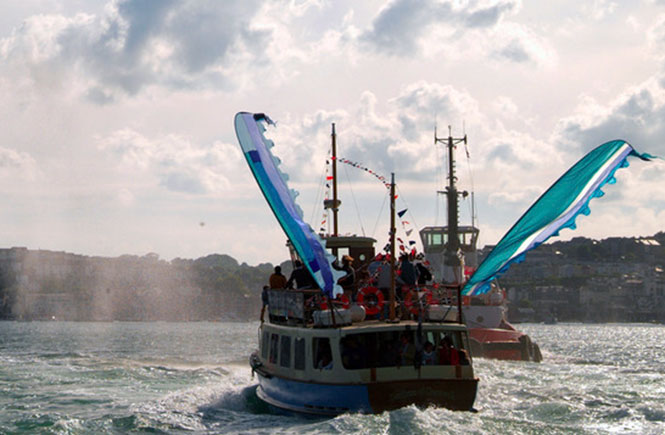 Stomp and Twang Americana Festival (June)
Experience a musical flight of fancy with some fantastic Americana from the UK and the States as headliners from the world of blues, country, R&B, rock 'n' roll, bluegrass and Cajun/zydeco music all converge for the family-friendly event, complete with children's activities, workshops, southern state style food and bar.
Falmouth International Sea Shanty Festival (June)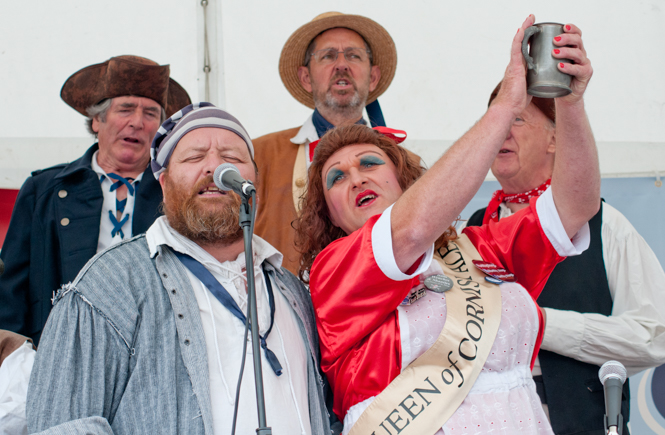 One of Europe's biggest maritime concerts with over 60 shanty groups in attendance, the town will come alive to the sounds of the shanty as everywhere from Custom House Quay and Events Square to The Moor alongside cafés, pubs and mobile stages are transformed into lively, crowd-filled spaces for an intoxicating community spirit made musically manifest.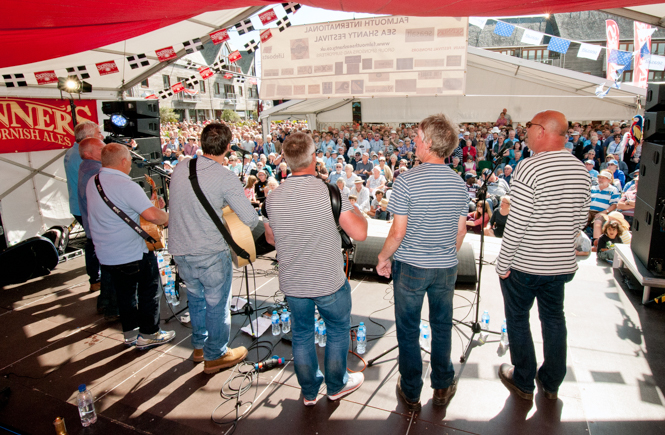 Falmouth Week (August)
Falmouth comes into its yachting own during one of the most popular sailing regattas in the southwest and beyond. Expect an adrenaline-filled schedule of keelboat racing alongside traditional craft and dinghies throughout Falmouth Bay, the Carrick Roads and harbour, as well as an eclectic mix of entertainment such as live music, themed party nights, carnivals and Science in the Square courtesy of the University of Exeter. Meanwhile, The Moor will be home to a jam-packed itinerary of family activities in addition to the Maritime Museum, Falmouth Art Gallery, Pendennis Castle and Gyllyngdune Gardens.
Falmouth Beer Festival (October)
Try a new tipple at Falmouth's ever-popular beer festival – the largest event of its kind in Cornwall, where over 240 real ales from local and national breweries and microbreweries will be available alongside real ciders and perries, bottled beers and wines. Plus, food, live entertainment and tutored beer tastings will also form part of the festival's not-to-be-missed offerings.
Falmouth Oyster Festival (October)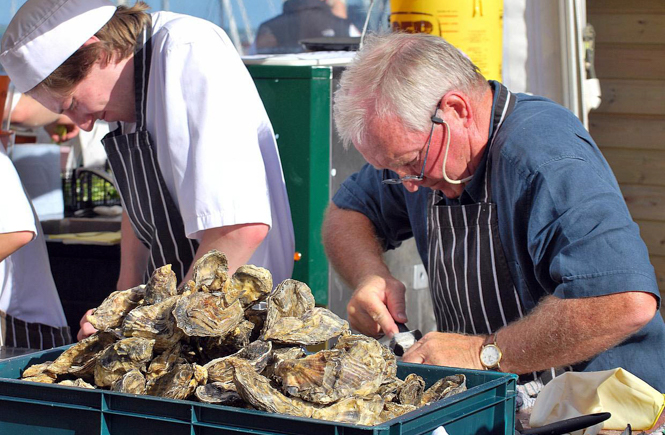 Commemorating the start of the oyster dredging season with a plethora of cookery demonstrations from local and celebrity chefs, live music, and range of food and drink to sample and stock up on, the Oyster Festival is one of the most coveted in the calendar. And with children's shell painting, sea shanties, Falmouth Working Boat race, town parade and various craft stalls scattered throughout a bevy of venues, it's a sensory-packed affair of the most memorable kind.
View all of our holiday cottages in Falmouth here >
Tags: Falmouth | Festivals | Music | Food and Drink |