This could land me in trouble.
Cornish pride and its constituents can be a contentious topic. And having received Protected Geographical Indication (PGI) status for its pasties (meaning that only those made in Cornwall can be rightly classed as Cornish pasties), the county has become rather wary of copycats and highly protective of the genuine article.
The Cornish Pasty Association asserts the following definition: "A genuine Cornish pasty has a distinctive 'D' shape and is crimped on one side, never on top. The texture of the filling for the pasty is chunky, made up of uncooked minced or roughly cut chunks of beef (not less than 12.5%), swede, potato and onion and a light peppery seasoning."
It's no surprise that most Cornish men and women (and fan of the sacred foodstuff) has their favourite pasty place, and so I'm inadvertently bound to offend someone by not mentioning theirs in my top five (apologies in advance).
So as something of a disclaimer and to avoid any unnecessary pasty politics, I'd like to point out that there are literally hundreds of producers of our treasured national dish, from beloved mothers to mass manufacturers – and I'm sure all worthy of celebration; but that this is simply a brief round up of what my personal taste buds tend to prefer.
Right then, let's get down to business (and in no particular order)…
Philps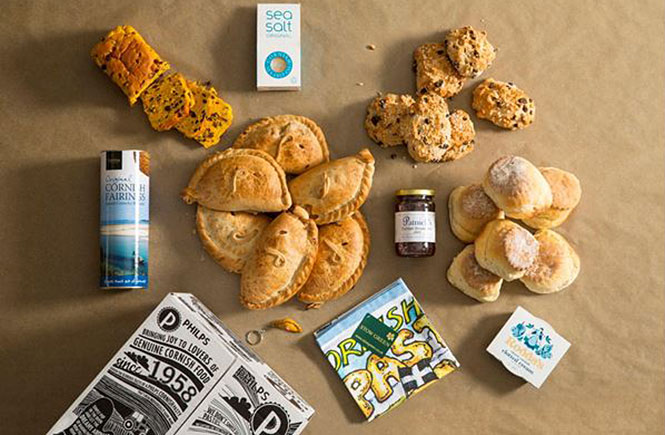 Though on most occasions I agree that you can't beat a traditional, I wouldn't call myself a purist – which is where Philps come into play. Along with steak and mince, their cheese, chicken and vegetable pasties give even greater excuse to indulge in some of their wonderfully flaky pastry.
Using traditional recipes and methods, the taste is also testament to the provenance of their pasties, with vegetables sourced from local farms, meat fresh from the market, Davidstow cheddar, Rodda's butter and free range Cornubia Farm Eggs from Penryn.
Malcolm Barnecutt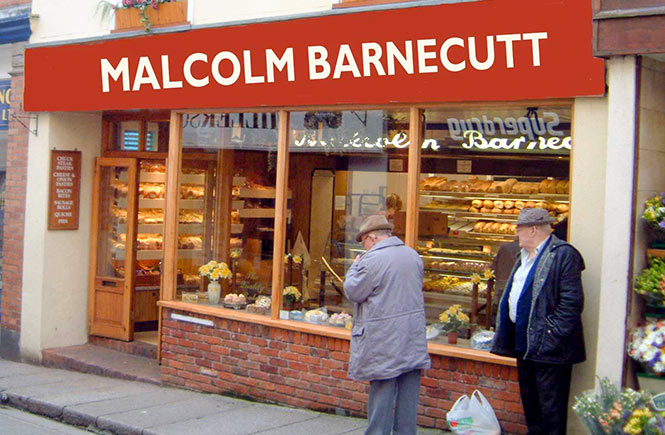 Made fresh overnight then baked by demand in their shops, Malcolm Barnecutt has been baking their beauties since 1930. And their heady list of pasty types will satisfy every pasty lover from the conservative to the experimentalist with the likes of steak, cheese & onion, vegetable, steak & stilton, chicken & vegetable, pork & apple, stilton & broccoli, chicken balti, cheese & bean, bacon & leek and chicken & chorizo.
West Cornwall Pasty Company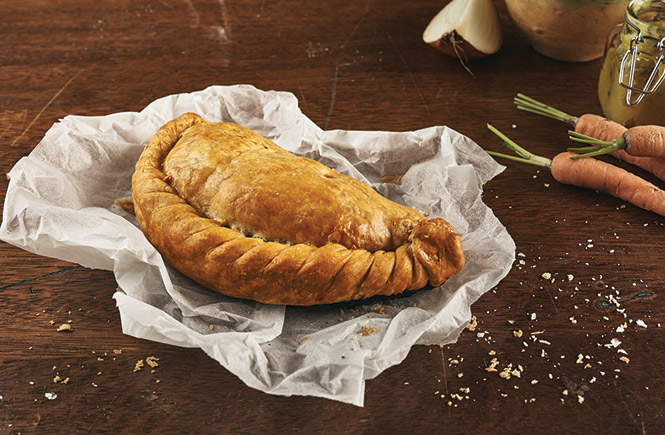 Though it has become one of Cornwall's biggest chains, it's still highly regarded amongst locals and visitors alike, producing premium pasties that are each handmade using traditional techniques.
I won't list all of the fillings available, but their innovative pasty menu will pique all appetites, and along with a range of traditionals, includes the more inventive options of cheese, tomato and basil, chicken and mushroom, wheatmeal vegetable, hot beef madras, lamb and mint and steak and Tribute.
Portreath Bakery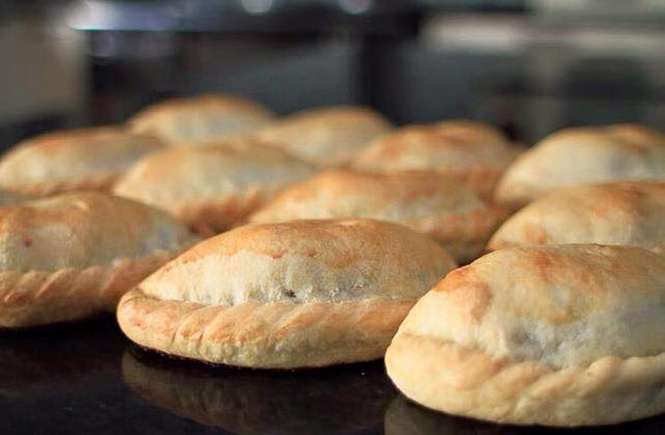 Qualified craft bakers and pride of the small seaside town and beyond, Portreath Bakery is well deserving of its stellar reputation.
Do the gut-busting double whammy with a savoury pasty (pick from the usual suspects as well as more exotic ones like chicken tikka, turkey and cranberry, quorn and vegetable, pork and apple or recently launched, Mexican chili) followed by a sweet one – either apple and cinnamon or apple and raspberry.
Ann's Pasties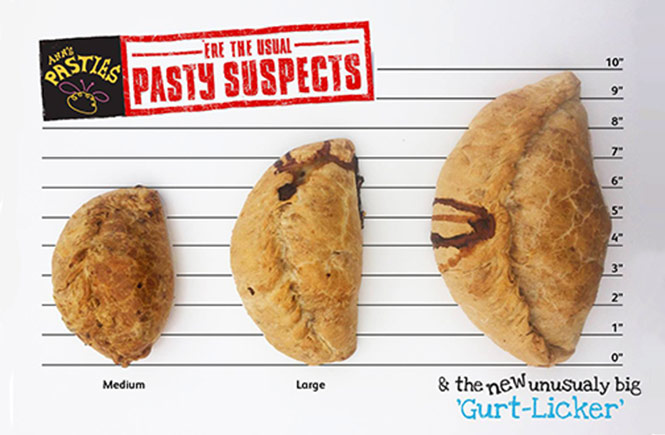 Lovingly preparing her pasties on The Lizard, Ann's bakes have developed an avid following over the years. Perhaps it's due to her quality, locally sourced ingredients (Cornish grass-fed beef, Cornish potatoes, Davidstow cheddar, Doves organic flour and her own special pastry recipe) that are combined to ensure a totally flavoursome feed.
Or it could simply be that the fine-tuned family method allows the flavours to melt into the perfect mix. Either way, her traditional steak, cheese and vegan variations (with a side of The Lizard's extraordinarily beautiful views) will certainly satisfy your pasty cravings.
And the award goes to…
Results of the World Pasty Championships 2015
World Pasty Champion, Open savoury junior category: Daniel Beddoes (BBQ chicken)
World Pasty Champion, Cornish pasty junior category: Michael Webb
World Pasty Champion, Open savoury company category: Prima Bakeries (steak, onions, peppercorn sauce)
World Pasty Champion, Cornish pasty company category: West Cornwall Pasty Company
World Pasty Champion, Open savoury professional category: Luisa Ead (smoked haddock)
World Pasty Champion, Cornish pasty professional category: Andy Heath
World Pasty Champion, Open savoury amateur category: Jorge Pereira (Chilean pasty)
World Pasty Champion, Cornish pasty amateur category: Betty Lethbridge
World Pasty Ambassador award: Marion Symonds
Tags: