We are blessed in St Ives with a wide range of restaurants and eateries, suitable for any occasion, plenty of which are good enough value to be visited more than once during your holiday. Eating out in St Ives does not have to break the bank; holidays should be about letting someone else do the washing up and clearing away!
Blas Burgerworks, The Warren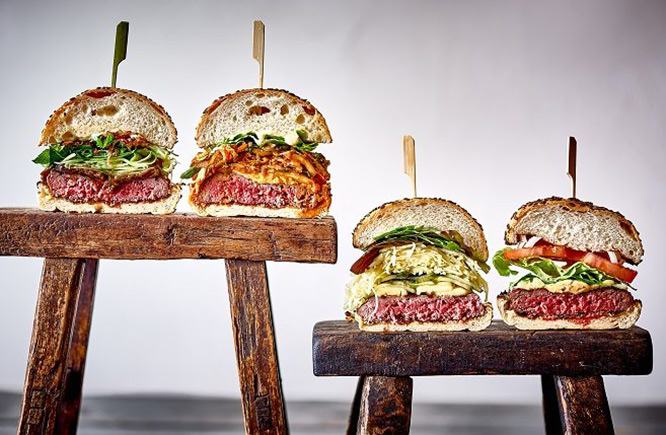 This is a small but award-winning burger restaurant situated a short walk away from the centre of St Ives. If you head towards Porthminster Beach from the lifeboat house you will find it on your right as you turn into The Warren. These are not just ordinary burgers, but gourmet burgers with a huge amount of delicious choice. Everyone will be happy as there is a good selection of chicken burgers and lots of choice for vegetarians too. Make sure you visit for a meal – the awards and accolades won by Blas are well deserved.
Caffe Pasta, The Wharf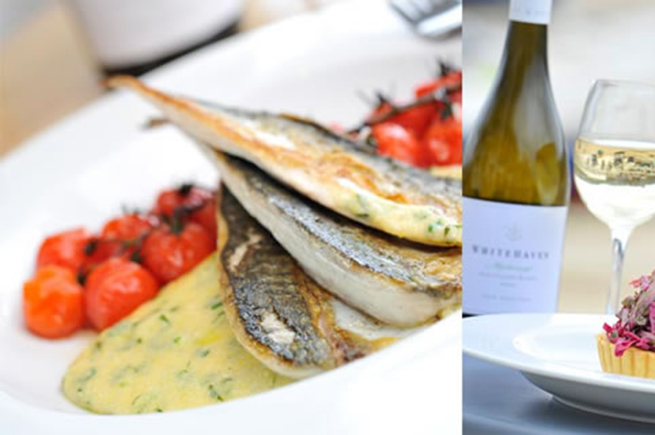 A favourite with locals, this restaurant can be found right on the Harbour front. It serves pizza, pasta and fish and meat specials that are reasonably priced and delicious. Suitable for families, the restaurant is friendly and modern with superb views of the boats bobbing in the harbour and Porthminster Beach behind. There are a few tables outside that are ideal for coffee during the day, and this restaurant is a popular venue throughout the year, so booking is very important if you want a table during your stay.
Peppers, 22 Fore Street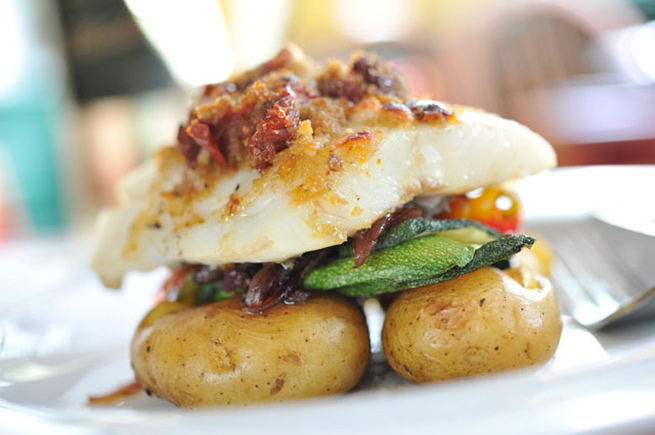 Peppers is a fabulous family restaurant in the heart of St Ives – you will find it halfway down Fore St. You will find excellent steaks with garlic butter, fish specials, pasta and pizza, with a wide choice of starters and some deliciously tempting desserts. This is a favourite with locals, as is the blackberry mead that is served there. To start try the garlic pizza, which comes covered with a delicious tomato sauce packed full of garlic and herbs, or our favourite, the crispy fried chilli squid. Delicious! Peppers is relaxed and friendly and the perfect place to take the family to on the way home from the beach. The children's menu is good, and you can build your own pizza with your favourite ingredients. Definitely a place to try.
Hub, The Wharf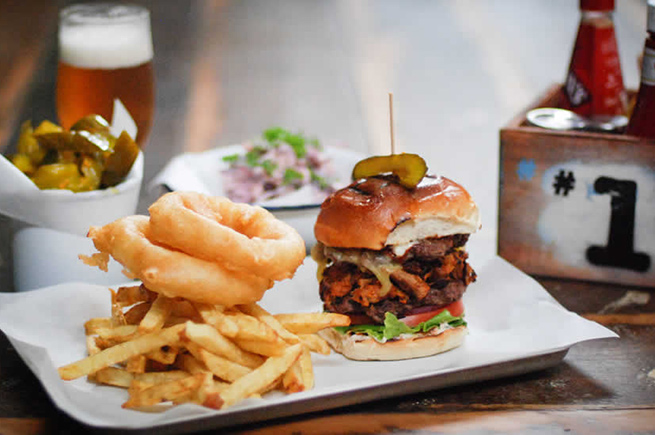 Hub transforms itself depending on the time of day! Situated right on the Harbour front near the lifeboat station it is a great place for coffee and cakes as you wander around the shops and galleries in town. The doors fold right back both downstairs and upstairs on the balcony, making you feel you are part of the daily hustle and bustle of St Ives. Hub prides itself on its American diner menu, with brilliant burgers, pulled pork, macaroni cheese and hot dogs taking centre stage. Their falafel burger is pure bliss, so vegetarians will be more than happy too. Hub also has home-made cakes and great coffee, and we were recently delighted with the zingy home-made lemonade – ideal for the summer. Once the last meals have been served Hub becomes a lively evening venue, often with music provided by a DJ.
The Rum and Crab Shack, The Wharf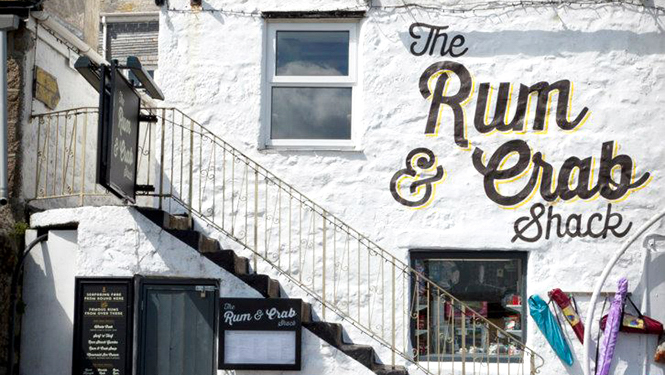 With views across the harbour, this 'shack' is a very popular draw with visitors and locals. They specialise in rums from around the world and a whole range of seafood, although they do serve local ales and beer for those not so keen on rum! However for the rum connoisseurs they have even created their very own variety, spiced with cinnamon, nutmeg and orange. The menu features the usual seafood along with lots of dishes you won't find elsewhere in town. They don't take reservations during peak, so it's recommended to arrive early if you want a table with a view!
Firehouse Bar and Grill, Fore Street

Located right in the heart of Fore Street, there always seems to be a buzz of atmosphere in the Firehouse. Serving the typical grill food along with pizzas, gourmet burgers and seafood, there's lots to choose from. There is a bar area open for drinks, so ideal for popping in for a cocktail before or after your meal. If you're able to sit upstairs you will enjoy views across St Ives harbour over the rooftops.
Pizza Express, The Wharf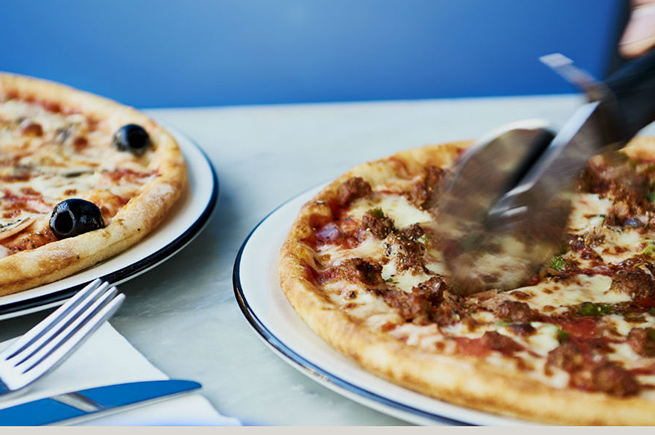 Sometimes it's comforting to visit a familiar restaurant when you are away from home, and Pizza Express in St Ives is definitely a place that you will recognise! The restaurant is situated on the harbour front over two floors, so there is plenty of space to sit and eat. Perfect for a family, the usual selection of pizzas and pastas are available in a clean and modern venue with a high standard of service. We have noticed that some promotional vouchers exclude the St Ives restaurant, so please check carefully before you book.
There are of course other restaurants in St Ives that are well worth a visit, and if your holiday cottage is in town you will be able to walk to them all – a real bonus after a fabulous evening sampling local food and wine.
If you fancy sampling some delicious fish and chips, St Ives' Harbour Fish and Chips is well worth a visit. Find out more by reading our blog post: The best fish and chips shops in West Cornwall.
View all our cottages in St Ives >
Tags: Eating out | St Ives |