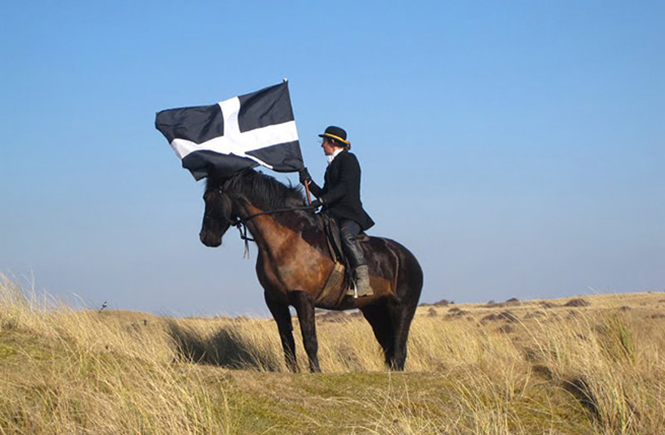 We don't boast minority status for nothing.
Fact is, Cornwall is a rare and unique breed of a place. We have our own language, flag, patron saint, national anthem, food, folklore and customs; not to mention, some of the most idiosyncratic – and quite frankly – rude place names in the country (including Brown Willy and Booby's Bay…)
Crammed with universally popular things to see and do such as spectacular beaches, rolling countryside, scenic rivers and a host of attractions and entertainment in which to walk, run, cycle, horse ride, swim, surf, sail, abseil… we are also home to a bevy of things that you can only experience here in the furthest corner of the country.
So whether you wish to soak up the scenery or explore a more esoteric side while visiting Cornwall, we've canvassed a collection of highlights that you won't find quite the same anywhere else in the world…
Sporting Heroes
Along with our celebrated water sports heritage (with world and Olympic champion surfers, sailors and rowers in our midst), Cornwall's sporting landscape includes several disciplines that are unique to the county.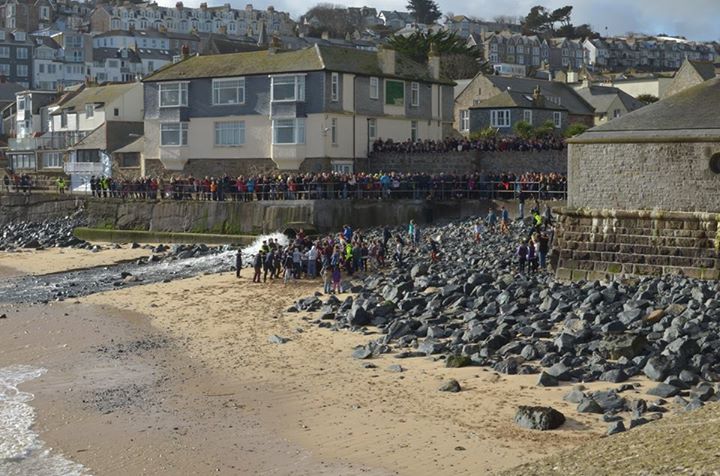 Cornish Hurling (or Hurling the Silver Ball) is an ancient Celtic outdoor team game involving a fair bit of rough and tumble, and though isn't a mainstay in Cornwall's sporting calendar, is something you can still spectate or try first-hand during the annual St Ives Feast and St Columb Major's yearly traditional matches.
Another ancient Celtic pastime is Cornish Wrestling, a unique martial art that is practised throughout Cornwall at a series of clubs who train to compete at various events throughout the summer months – meaning that whether you fancy yourself as a featherweight or heavyweight – visitors can sample the sport and even challenge the locals in a truly Cornish battle of the brawn.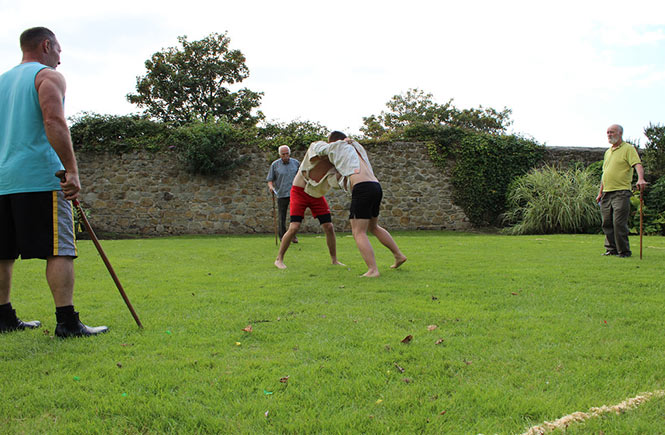 Majestic Must-Sees
Replete with inimitable and world-renowned attractions, Cornwall is chock with one-off must-sees.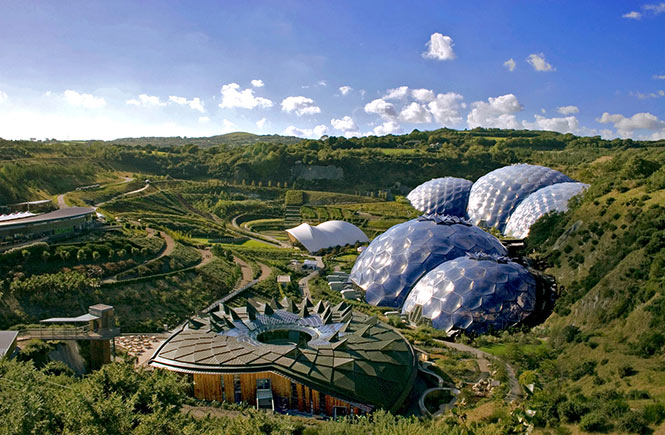 The Eden Project is the world's largest indoor rainforest, garnering cultural, archaeological and ecological stature due to its iconic cluster of giant biomes that house a diverse range of plant life gathered from across the globe.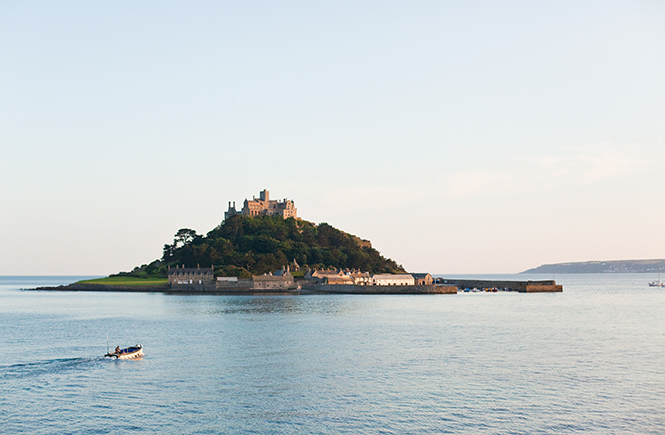 The small tidal island of St Michael's Mount nestled just off the south coast near Penzance is an internationally recognised landmark. Boasting a Site of Special Scientific Interest, Area of Outstanding Natural Beauty (AONB) and oodles of intriguing history, envision exotic blooms clinging to ancient Cornish granite surrounding the quaintly cobbled village and striking castle.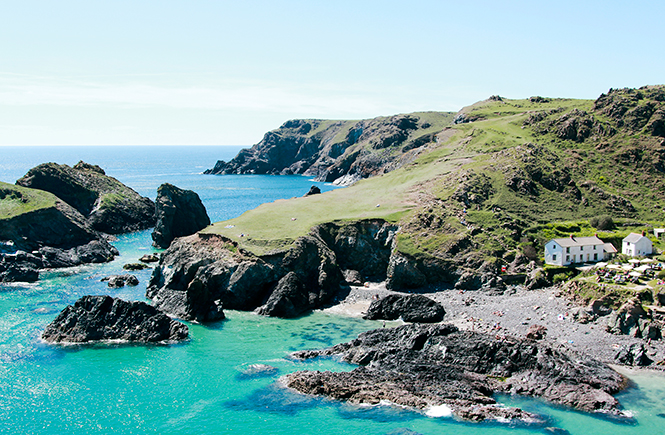 With the windswept, Atlantic-gazing destination of Lands End – Britain's most westerly locus, and The Lizard – its most southerly point – both located in the far Penwith peninsula of Cornwall, the county's sub-tropical, south western reaches unveil an unparalleled sense of natural space, geography and rich history.
Then there's Tate St Ives, one of the art institution's four galleries in the UK; along with an omnipresent and ever-impressive showcase of Cornwall's artistic legacy – including the Newlyn and St Ives Schools as housed in the inimitable likes of the Barbara Hepworth Museum, The Exchange and Penlee House Gallery.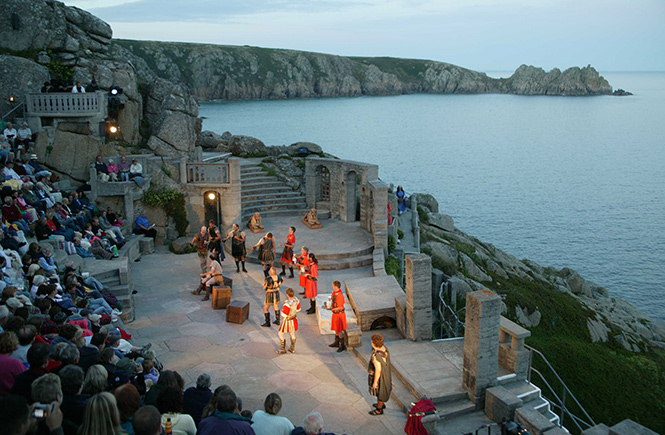 The Minack Theatre is another bespoke cultural offering. The open air theatre built into the craggy granite cliffs overlooking the Atlantic at Porthcurno is as enchantingly archaeological and otherworldly as it gets, lending pure drama to every performance staged on its sun-spilled terraces.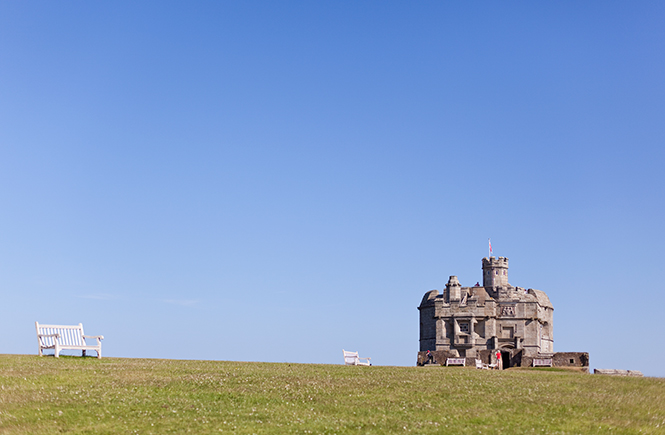 A tally of historic sites such as Tintagel Castle, Cornwall's sprawling World Heritage Site mining heritage, and huge array of standing stones, quoits, cairns and buildings – from the Merry Maidens and Lanyon Quoit to St Mawes and Pendennis Castles – completes the line-up of unique landmarks scattered across the county.
Read more on the ancient sites of West Cornwall >
And don't forget our food…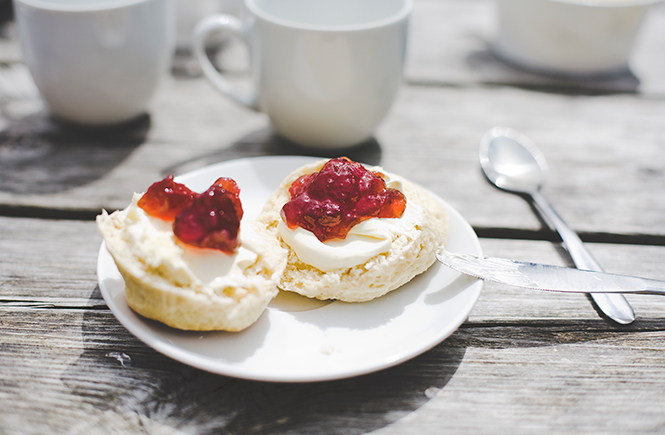 From the pride of Cornwall and our treasured national dish: the traditional Cornish pasty, to saffron cakes, ice cream, Cornish cream teas (jam first, please) – we are home to vineyards, breweries, cideries, cheese makers, chocolatiers and even a tea plantation that cater to all tastes and appetites.
Plus, an array of celebrity chef restaurants from the renowned likes of Nathan Outlaw, Rick Stein, Jamie Oliver, Ben Tunnicliffe and Fiona Were ensures everything from top-notch fish and chips to fine dining can also be enjoyed anywhere from strangely-named villages to breathtakingly beautiful beaches.
Find out where to dine outside with spectacular views >
View all our holiday cottages in Cornwall >
Tags: Art | Eating out | Eden Project | Land's End | Minack Theatre | St Michael's Mount | The Lizard |