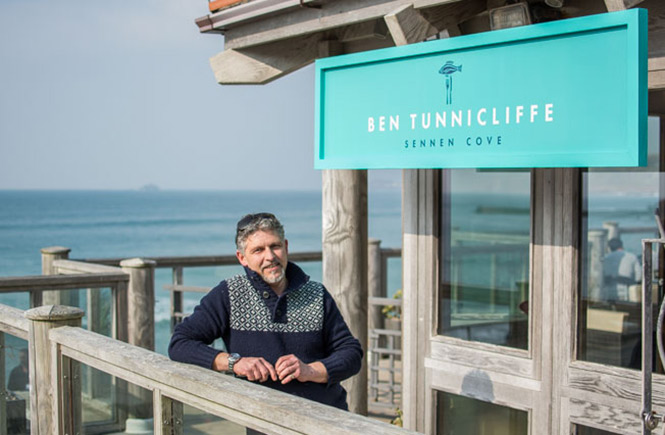 When it comes to great eateries, we're somewhat spoilt for choice here in Cornwall, and with Ben Tunnicliffe's new restaurant now open at Sennen Cove, deciding on your favourite has just got that little bit more difficult.
Those who have visited the former 'Beach' restaurant here, will know that the location is truly spectacular and offers views to die for; venture out on to the terrace at high tide and you'll almost feel like you're floating, being in such close proximity to the water's edge.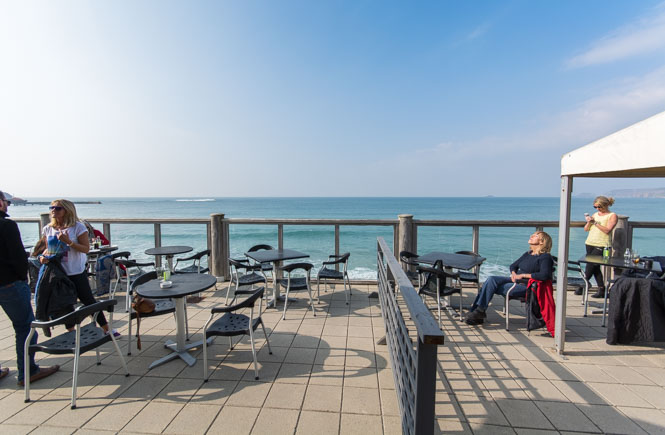 But with Ben Tunnicliffe (widely regarded as one of the best chefs in Cornwall) now putting his stamp on it, the restaurant now has the food to match the surroundings.
Ben's new venture comes off the back of his successful and highly regarded pub in Newlyn; the Tolcarne Inn, renowned for its top notch seafood-based menu.  For those fans of The Tolcarne Inn, don't fret, as he'll be splitting his time between both eateries, backed up by an experienced team at each location.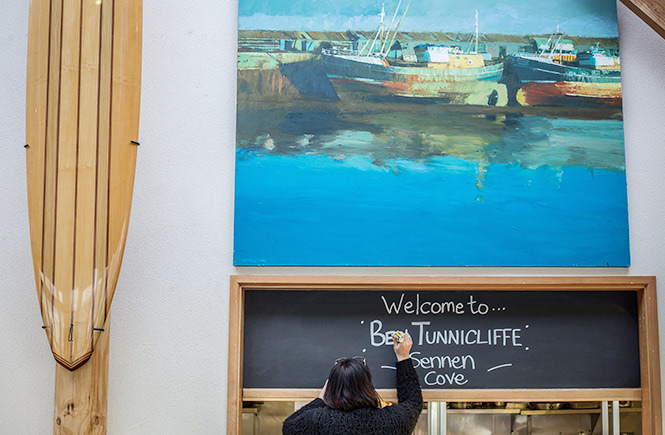 Despite pitching itself as an upmarket eatery, his new restaurant at Sennen Cove is actually very laid back; perfect for post-surf refuelling, morning coffee, or an evening meal. And being dog-friendly makes it an ideal place for the whole family too.
But if all you want is a place to enjoy a drink or two on a sunny terrace with views, Ben Tunnicliffe's is up there with the best and, as a result, has made it onto our shortlist of restaurants in West Cornwall with the best views.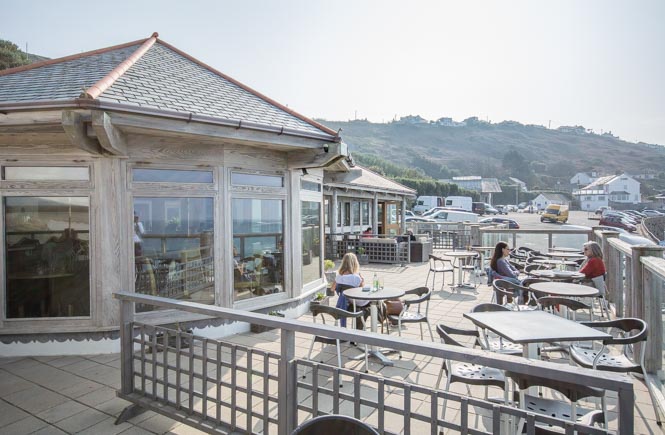 The views from the terrace are unrivaled. Watch surfers enjoying the waves, take in the views of the cove and out towards Cape Cornwall and the Brisons in the distance, or simply enjoy a sunset to remember.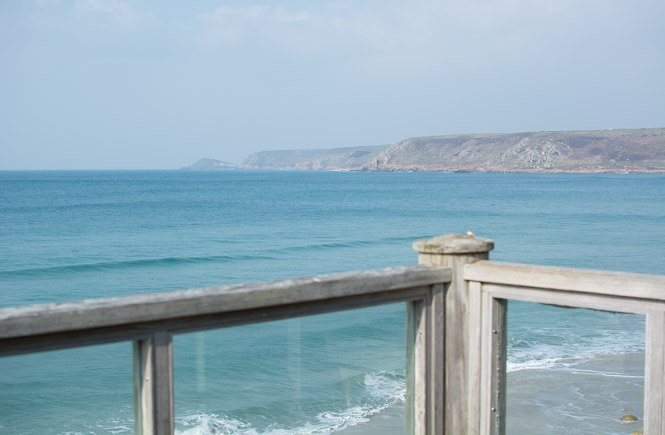 Step inside, and the interior has remained largely the same, but with the addition of new artwork and vintage BMX's in the roof space, the family friendly feel is apparent, and adds to the chilled out vibe.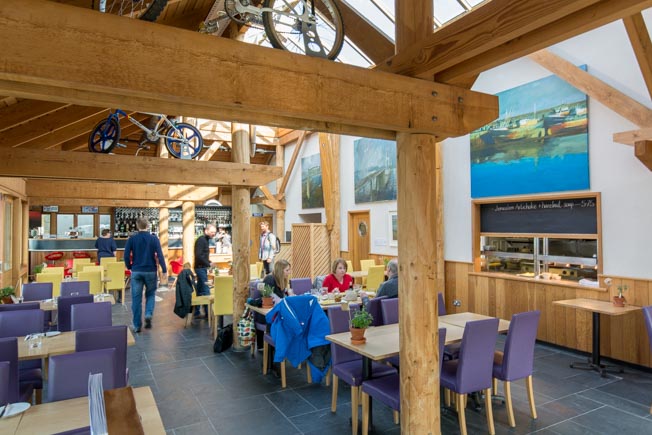 The menu is nothing less than you would expect from Ben; top quality locally sourced ingredients (primarily seafood), with an ever changing menu and specials board, featuring the catch of the day, landed from Sennen Cove itself or Newlyn market.
Things to expect on the menu include his signature  monkfish scampi, along with crab, mussel and scallop dishes. Family favourites such as fish and chips and burgers will be given the Tunnicliffe treatment too, and there's plenty other things to try if seafood isn't your thing.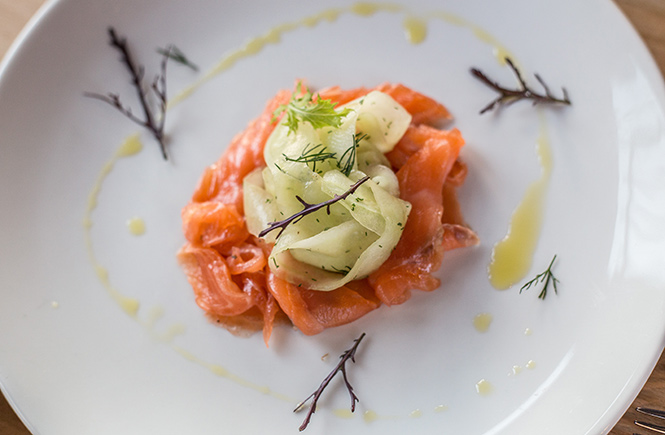 Chatting to Ben recently, he was brimming with enthusiasm about this new venture, and his passion for Cornwall is clear to see.
"We have designed the menu and the whole ethos around welcoming everybody; dog walkers, swimmers, cyclists, surfers, beach-goers, or simply couples and families keen to experience great quality food using the best Cornish produce."
For him its not just a restaurant; he plans to host all sorts of events, from skateboarding competitions to hill climbs! So watch this space…
Ben Tunnicliffe's will be open 7 days a week, and throughout the year.
For more info, visit the website: www.benatsennen.com
If you fancy staying nearby, view all our cottages in Sennen >
Tags: Eating out | Sennen |