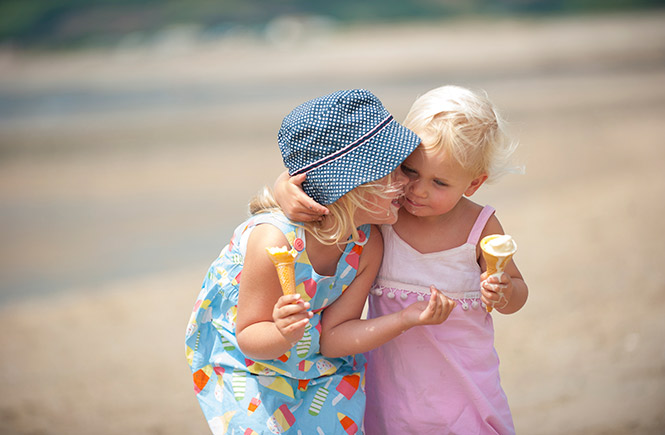 You've devoured your Cornish pasty. What next? Cornwall is also home to a lip-smacking array of other edibles that will satisfy sweet teeth with appetising aplomb.
Whether you wish to indulge in a spot of afternoon tea – Cornish style, sample some tongue-tingling homemade ice cream on the beach or buy something special for someone (or simply yourself) as a gift, the county's selection of mouth watering sweet stuffs are just the ticket.
And with Christmas alarmingly fast on the approach, why not consider canvassing some items for a bespoke Cornish hamper to gift to your nearest and dearest? Nothing smacks of thoughtfulness like a basket crammed with the kind of sugary goodness that makes the term 'holiday weight' seem like such an attractive proposition.
Prepare for a saliva-inducing introduction to the cream of Cornwall's artisan and superbly sacchariferous offerings…
Cornish cream teas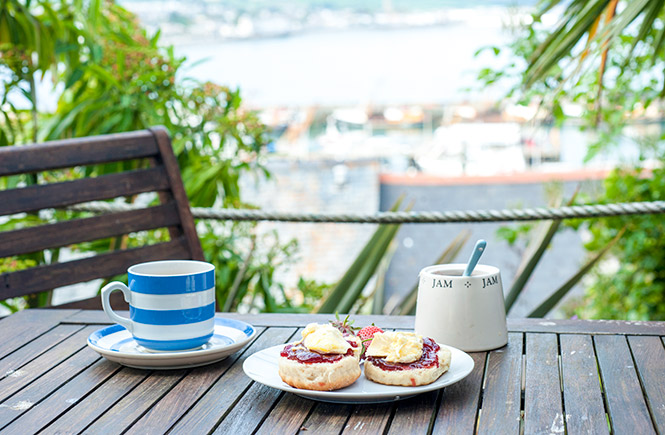 It's practically a crime to come to Cornwall (or at least, it should be) and to not try one of our cream teas. Available pretty much everywhere, the custom is easy and beyond delicious: a pot or cup of tea served with scones halved and layered with strawberry jam and then Cornish clotted cream (Roddas are the leading brand, with Trewithen Dairy also accepted as 'proper').
Traditional alternatives include a Cornish split (sweet white bread roll) substituting the scone and 'Thunder and Lightning' – where bread is lathered with clotted cream and golden syrup (or treacle/honey).
Cornish ice cream
Made using Cornish cream, milk and other lovingly homegrown components, Cornish ice cream is a definite, palate-pleasing phenomenon.
Roskilly's, Callestick, Kelly's and Treleavens are all forerunners of the Cornish ice cream community, expertly combining local ingredients to exquisite effect. What's more, you can visit the farms of Roskilly's on The Lizard and Callestick near Truro for a fabulous-tasting day out and to sample their host of flavours straight from the source.
Then there's the brilliant Mr B's in Hayle (a personal favourite, I might add), Jelbert's in Newlyn and Moomaid Ice Cream of Zennor, which you can savour at their place of production, Tremedda Farm near St Ives or in the scenic seaside town itself at their heavenly harbour-front parlour.
Cornish chocolate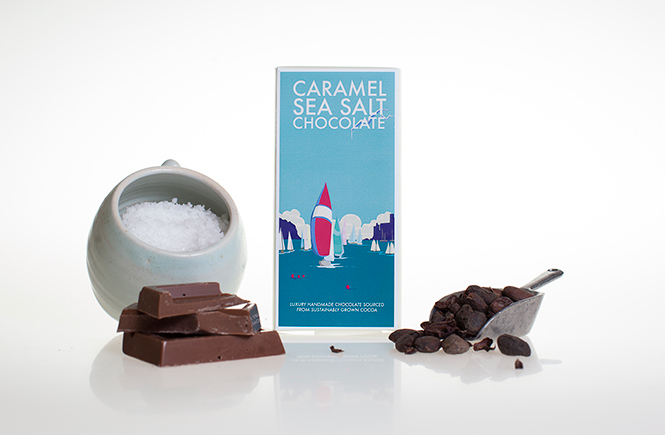 There are stacks of Cornish chocolate, fudge, sweets, honeycomb and other similar products to be found throughout the county. From tiny, roadside retailers to artisan producers and larger factories, you can tuck into a sumptuous selection of sweet things wherever you lay your hat.
Trenance Chocolate specialises in producing small batches of luxury chocolate, and a visit to their shop and factory in Mullion will reveal the process along with the opportunity to try and buy from their dizzying range.
Handcrafting their chocolate using ethically and sustainably grown cocoa, St Eval-based family business, Kernow Chocolate, boasts a brilliant visitor centre complete with café where a mug of their dreamy, decadent, deconstructed hot chocolate can be enjoyed alongside their chocolate products, baked goods, ice cream and even a round of churros and waffles.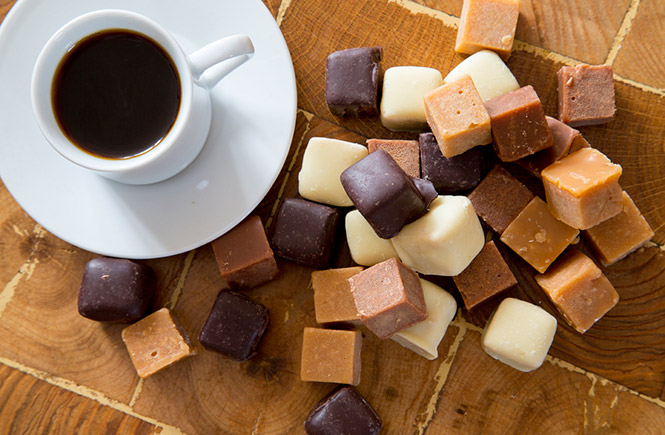 Die-hard chocolate aficionados should also seek out the wonderful creations of Nicky Grant, Chocolicious, The Chocolarder, Food of The Gods Raw Chocolate, The Raw Chocolate Pie Company and The Buttermilk Confectionery Company – whose award-winning confections include fudge, brittle and Turkish Delight.
For fudge, seek out the smooth textures of Rebecca's Cornish Fudge Platter in Perranporth and Myrings Cornish Fudge and Copperpot Originals, both in St Ives.
Tags: Eating out