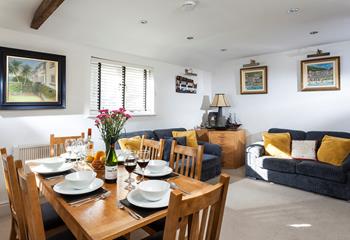 Sleeps 6 | 3 Bedrooms | Friday / Monday Changeover
Duck Cottage is a delightful, Grade II listed cottage, situated in a cobbled street just moments from the beautiful harbour of Mousehole. This English Heritage pr...
Discounts for smaller groups
* Includes 15% off for parties up to 2 + cot on selected dates. You may choose one bedroom when booking at the this rate.