When packing for your Cornish holiday, there is so much to see and do in this diverse county that it can be a challenge to know what to take... and what not to take!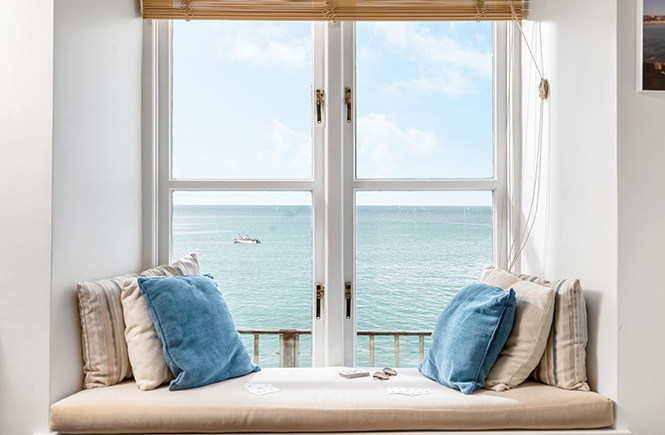 If you're heading to North Cornwall for your holiday, you'll be met with wonderfully wild scenes to discover so a camera is always a good one for the list. Dramatic cliffs, untamed moorland, and some of the best surfing spots in the UK all add up to an action-packed holiday so make sure your suitcase is packed to match.
Cornwall's southern stretch on the other hand enjoys a deliciously mild climate and beautiful sandy beaches, so if you're visiting South Cornwall, a beach day is always on the cards.
Combining the mild climate of South Cornwall with the staggering cliffs of the north coast, West Cornwall is home to some seriously jaw-dropping sights and fun-filled days out so pack for every eventuality and you'll always be prepared.
To make packing as straightforward as possible, here are some tips, tricks, and hints on what to cram into the trusty suitcase and what to leave at home – sorry, inflatable T-Rex costume, maybe next holiday.
Here's our list of what to pack for your holiday in Cornwall…
For the walkers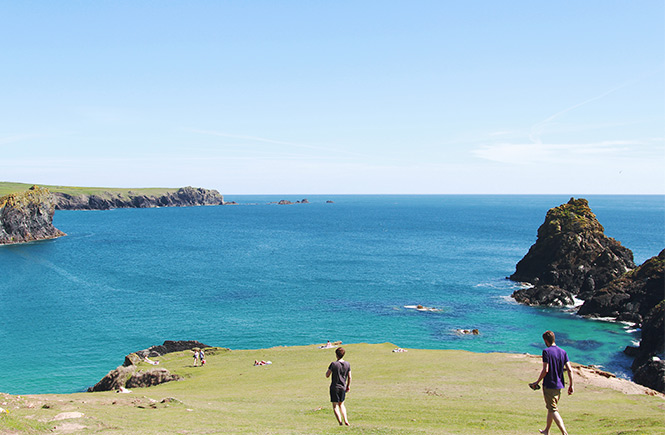 Clambering up and down the South West Coast Path or across open moors is an endlessly enjoyable way to experience the beauty of North Cornwall, but only if you pack the right things.
• Sturdy footwear (walking boots/trainers/hiking sandals)
• Comfy clothing (Packing hack: gym clothes are surprisingly perfect for walking and they're also great for travelling in if you want to pack light)
• Multiple layers* you can either add on or take off as you go (we definitely recommend including a waterproof jacket as they're great for showers and the windy wilds of North Cornwall)
• Backpack
• Hat
• Sunglasses
• Lots of water
• SPF (spoiler alert, this one will probably be on most of our lists as even when it's cloudy)
• Food (from energy-boosting snacks to fuelling picnics)
• Medication and antihistamines
• Blister plasters (while we always recommend wearing your boots in before a long walk, sometimes those pesky blisters just spring out of nowhere)
• A fully charged phone with useful apps (apps like What3Words and iWalkCornwall are both great for those wanting to traverse the backwoods of Cornwall safely)
*As the old saying goes, there's no such thing as the wrong weather, only the wrong clothes, which is one to remember in Cornwall as it can change in a flash. Assume you'll be greeted by both rain and shine, and you'll never be surprised!
For the surfers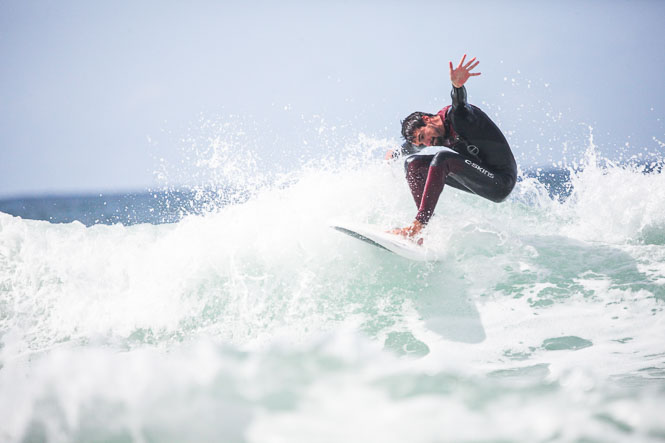 Ready to hit the waves? From the famous surfing beaches in Newquay to the swells at Perranporth where you can wind down after in the country's only bar on the beach, surfing in North Cornwall should be on everyone's holiday to-do list. But what to bring?
• Swimsuit
• Rash vest
• Changing robe (these are great for both changing and warming up)
• Towel
• Wetsuit and boots*
• Board*
• Ocean-friendly suncream
• Food and drink (or a visit to a beachside café for a much-needed refuel)
*While wetsuits and surfboards might seem like must-packs, they're not completely necessary if you want to pack light. A lot of the best surfing beaches in Cornwall offer wetsuit and board hire so you can enjoy a little extra space in the car. We also recommend opting for environmentally-friendly options, such as free wooden bellyboard rental from Dick Pearce.
For the beachgoers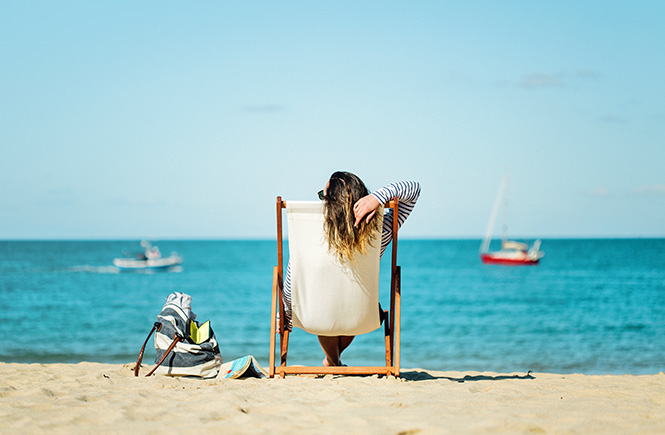 From splashing around in the waves to lazing around in the sand all day because, well, you can, beach days in Cornwall are something rather special.
• Swimsuit
• Beach towel
• Ocean-friendly suncream and lip balm
• Water bottle*
• Food – beach BBQ* anyone?
• Beach bag*
• Sun hat and sunglasses
• Light clothing to cover up with in the midday sun
• An umbrella (yep, you read that right, umbrellas are surprisingly great for shade as well as shelter from showers)
• Picnic blanket (not essential but always a homely touch)
• Waterproof shoes/flip flops
• Things to do (frisbee, boule, books, wooden beach games… whatever takes your fancy)
*All of these things are so much better when they're reusable as they help save money and ensure only footprints are left behind in the sand.
For doggie days out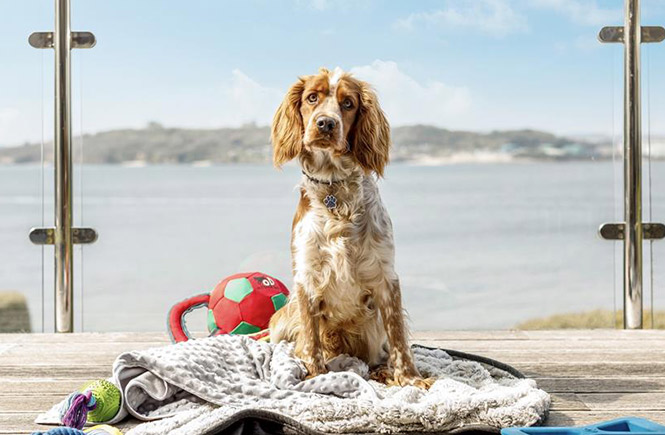 Cornwall is a great place to bring your four-legged friend with plenty of dog-friendly cottages, beaches, walks, and even attractions providing endless entertainment for the pooch.
• Lead (a lot of the dog-friendly places to visit in Cornwall require dogs to be on a lead, especially when walking in or around farmland)
• Water/bowl
• Cooling dog coats* (top tip: soaking and wringing out a beach towel works just as well in a pinch)
• Ball and dog treats (because they're worth it)
*Always be mindful of how your furry best friend is doing in the weather conditions. On hot days, keep them in the shade where possible and choose beaches that aren't too much of a walk. It's worth checking for seasonal restrictions on beaches too.
For the sightseers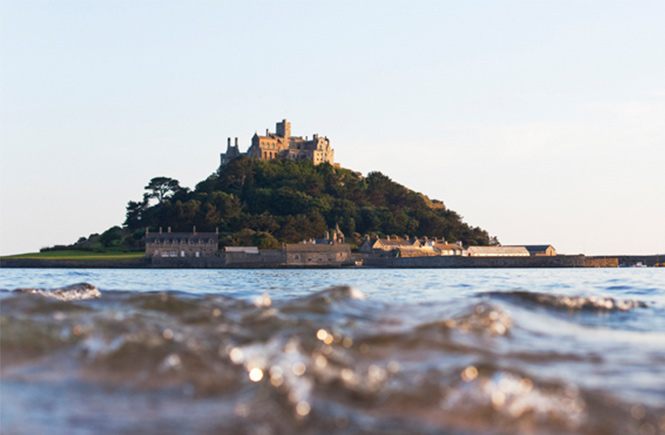 From beautiful gardens to iconic landmarks (we're looking at you, St Michael's Mount) and pretty villages, there is always a memorable sight to see in Cornwall.
• Camera/phone and a portable charger (this one really is a must whatever you're planning as there are so many snap-worthy scenes in Cornwall)
• A to-visit list (check out our list of the most unbelievably beautiful places in Cornwall to get your list started)
• A snorkel and mask (discover what's under the surface of the glistening Cornish waters)
• Binoculars
• Our webcams (the weather can vary dramatically from coast to coast so it's always worth a sneaky peek before you set off)
• National Trust membership card (if you have one – there are lots of NT car parks around Cornwall where you can park for free if you have your card with you)
• Loose change (we might live in an increasingly cashless world, but there are still plenty of shops and car parks in Cornwall that take change over cards so don't leave those coins behind)
• Warm clothing (things like boat trips or a visit to the Minack Theatre are a great way to see a different side of Cornwall but they can get chilly)
• Reusable shopping bags for some sustainable retail therapy
• Pocket guides and maps for those who love some old school exploring
For lazy days at home-from-home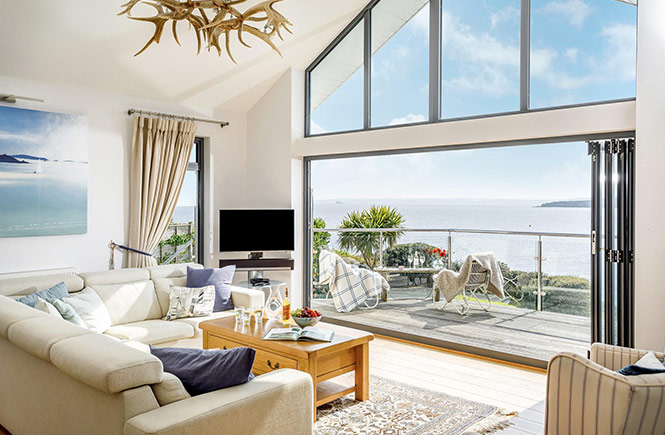 Sometimes, we just want to stay where we are and enjoy the feeling of not needing to be anywhere, especially in a charming Cornish holiday cottage. Most of our lovely properties supply a welcome hamper (milk, coffee, tea, sugar...), while towels and linen are also provided, but here are some creature comforts you might want to bring to enhance your blissfully slow days…
• Decaf tea/coffee (for when naps trump caffeine)
• A good book (or five)
• Boardgames/playing cards/puzzle books
• Loungewear (no belts allowed on lazy days)
• Sketch book with some creative supplies
• Polaroid camera to take those all important holiday snaps
• Anything that makes you feel relaxed, from a favourite pillow to the perfect chill-out soundtrack
Final tips and tricks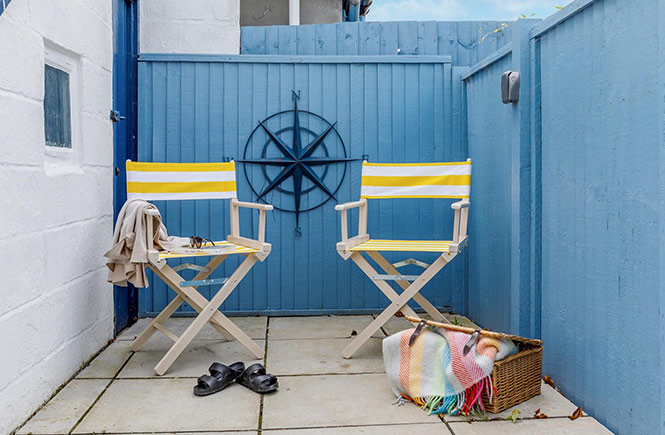 While packing for your holiday in Cornwall, it's good to try and minimise wastage and refuse in favour of a lighter suitcase and conscience. Try to be as green and plastic-free as you can and choose toiletries with minimal or recyclable packaging. For example, if you're only visiting for the weekend, refrain from buying the small travel toiletries and instead choose a more sustainable alternative such as shampoo bars.
If you have a baby, young children, or a dog, check what your holiday cottage supplies (such as a travel cot) so you know what you don't need to take.
And finally, it's time to pack those miscellaneous bits and bobs that are easily forgotten but can play vital roles. Think of the little everyday things from contact lenses and car sickness tablets to pyjamas, medications, and a mini first aid kit.
Ready to experience everything Cornwall has to offer with a bag so cleverly packed it will impress even the most organised in your party? Take a look at our welcoming holiday cottages in Cornwall and start planning!
Tags: Cornwall