A chiselled coastline, quiet harbour, and lots of things to do make Mullion and the Lizard an enviable spot for a Cornish day out, but what about a meal out? With a mix of fine dining, unique restaurants and traditional pubs, this quiet corner of Cornwall is secretly a foodie haven.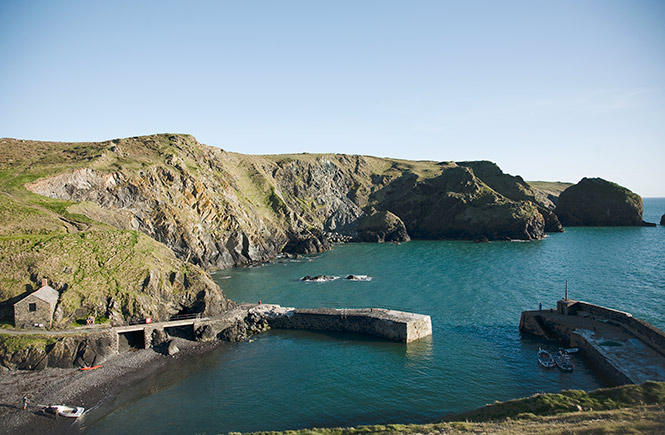 Spend the day splashing about in the sea or trudging over the cliffs before settling down to a full refuelling at one of these fantastic restaurants in Mullion.
Find out more
In Mullion
Polurrian on the Lizard
For wood-fired delights…
Where: Polurrian Rd, Mullion, Helston TR12 7EN
Contact: 01326 240421 | polurrianhotel.com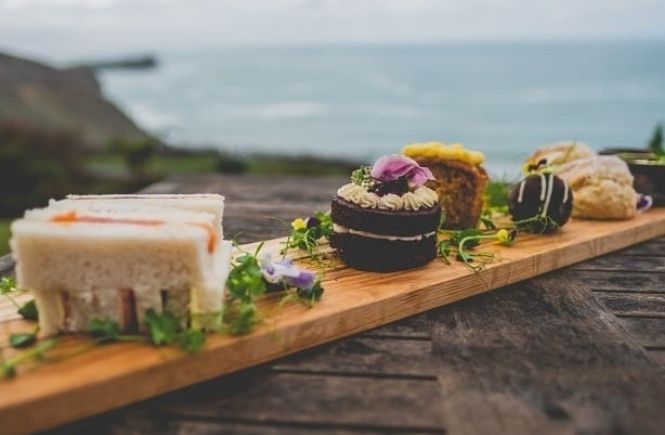 With an impressive wood-fired oven dishing out the foodie goodies, the Polurrian Hotel restaurant is one of our favourites. Tuck into an afternoon tea or marvel at the platter full of wood-fired delights, you can even delve into the world of Cornish rums with their taster board (with a rich history in smuggling, the Cornish know how to make a cracking rum). Whatever dish you decide on, you can be sure it's locally sourced with an emphasis on seasonal produce.
Mullion Cove Hotel
For unbeatable sea views…
Where: Mullion Cove Hotel, Helston, Lizard Peninsula TR12 7EP
Contact: 01326 240328 | mullion-cove.co.uk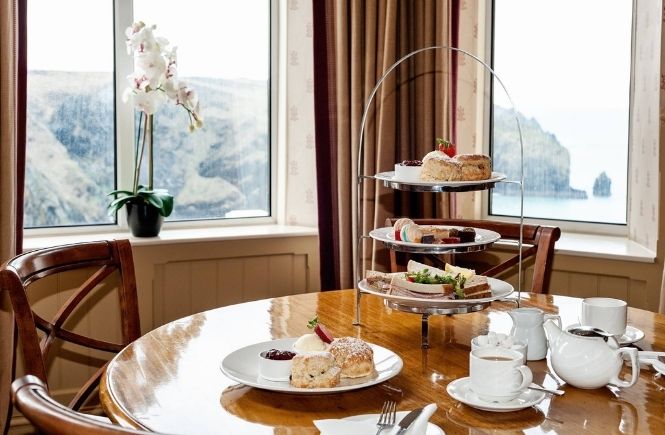 What better way to continue the beach day than with a meal in one of Cornwall's top seaview restaurants. Local fishing boats keep the Mullion Cove restaurant well-stocked with fresh fish and seafood, so steamed mussels and the catch of the day are often firm favourites here. Whatever dish takes your fancy though, you can enjoy it with a glass of wine in hand while looking out over the sparkling sea. Perfection!
Mounts Bay Inn
For tapas…
Where: Churchtown, Mullion, Helston TR12 7HN
Contact: 01326 240221 | themountsbayinn.co.uk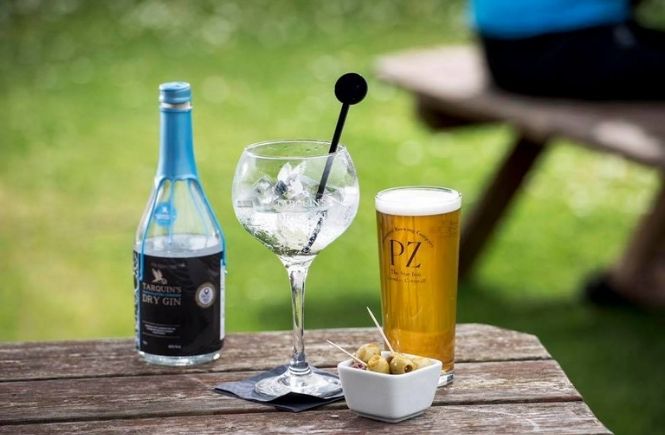 While their traditional evening menu is superb and filled with lots of family favourites (such as their seriously moreish burgers), it's their tapas menu that sets Mounts Bay Inn apart. Choose from a very tempting list of classic tapas dishes, such as salt and pepper squid to sweet potato fries with parmesan, and create your own sharing platter, perfect for anyone who can't choose just one thing from a menu.
Poldhu Beach Café
For a post-swim feed…
Where: Poldhu Cove, Mullion, Helston TR12 7JB
Contact: 01326 240530 | poldhu.yolasite.com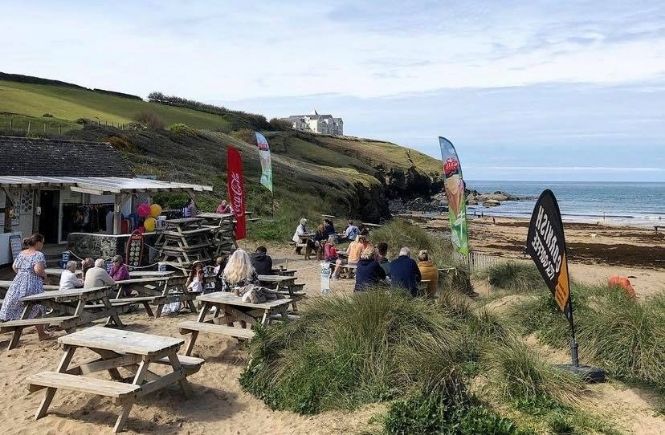 Open 365 days a year and with a clothing line to boot, Poldhu Beach Café is a firm favourite amongst both locals and visitors. Whether it's one of their famous hot chocolates after a chilly dip in the sea or one of their amazing stone-baked pizzas (or both), this little beachside café is a true Cornish gem. It's not just about the food and drink here though, throughout the year you can catch live performances and even local craft fairs so keep an eye on their social media to see what's coming up!
The Old Inn
For a traditional pub atmosphere…
Where: Churchtown, Mullion, Helston TR12 7HN
Contact: 01326 240240 | oldinnmullion.co.uk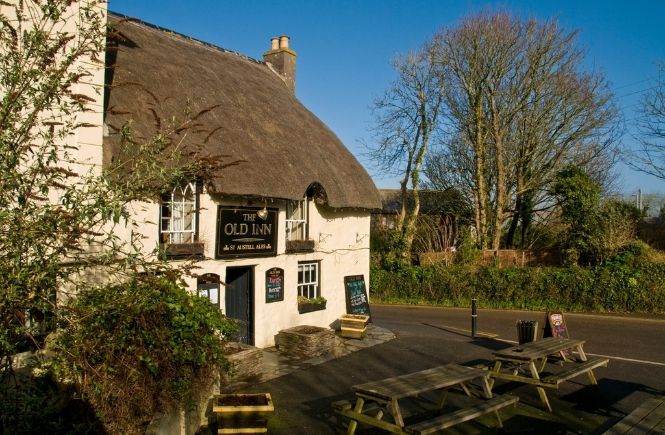 When we say traditional, we mean traditional as The Old Inn in Mullion has been feeding hungry guests since the 16th century! When browsing the menu take special note of their homemade pies as these are a point of pride for this historic pub and are well-worth an order. Wash your pie down with a pint of one of Cornwall's finest real ales or a refreshing gin and tonic and sit back and soak in the atmosphere of this charming inn. Oh and if you're bringing your dog, make sure to check out the inn's Scooby snacks, a menu dedicated to your loyal four-legged companion.
The Milk Barn Café
For a dog friendly pitstop...
Where: Lender Ln, Mullion, Helston TR12 7HW
Contact: 01326 241007
Don't let their size fool you, this super friendly café is ready to welcome locals and visitors for a truly tasty breakfast, coffee and cake or even a full-on Sunday roast. Their milkshakes are worth a try too! With gluten-free, dairy-free, and vegetarian options available, this local hotspot is determined that no one will feel left out. And they succeed time and time again as even the dog is welcome to this charming café. Check out their social media to see what they're up to and to keep an eye out for specials.
Near Mullion
Jumunjy Thai Cuisine @ The Old Post Office
For a hidden Thai gem…
Where: The Old Post Office, Cross Lanes, Helston TR12 7AY
Contact: 01326 241321 | jumunjy.com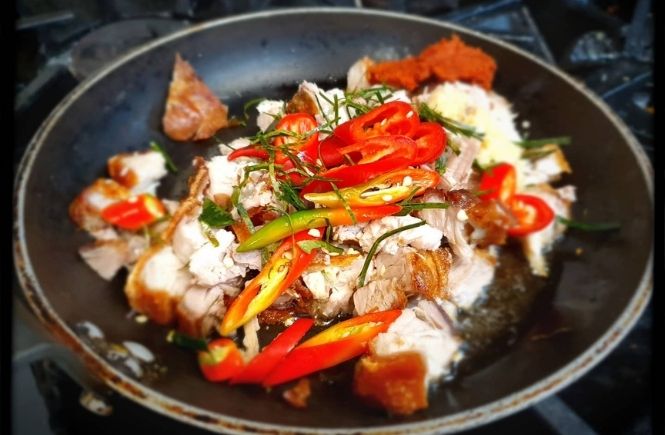 Looking at the quaint, 16th century exterior you would never guess that hiding inside is the UK's most southerly Thai restaurant. Well, as soon as you walk through those doors and lay eyes on the living plant wall and giant bamboo you will be completely forgiven for thinking you're no longer in Cornwall. Although it's now a Cornish favourite, Jumunjy was first established on the island of Koh Phangan in Thailand. Lucky for us they moved to the Lizard so we can enjoy some authentic Thai cuisine, from Pad Thai to Panang.
Kynance Cove Café
For a burger on the beach…
Where: Helston TR12 7PJ
Contact: 01326 290436 | kynancecovecafe.co.uk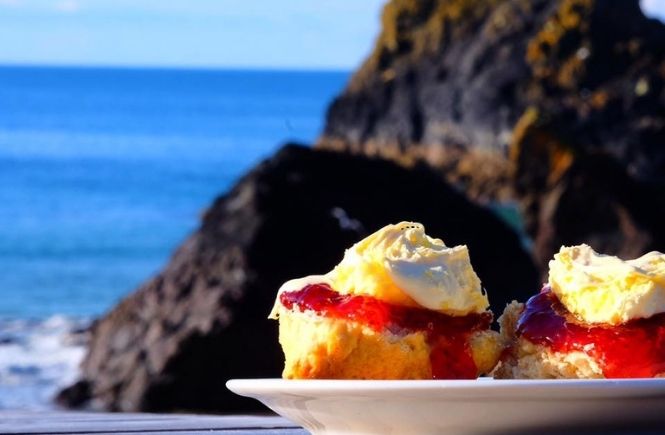 When it comes to seaside dining you can't get much closer to the sea than Kynance Cove Café, which is perched above the famously popular Kynance Cove (a stunning beach that recently made it onto our list of the most unbelievably beautiful places in Cornwall). Light lunches including baguettes and jacket potatoes, or heartier burgers or hotdogs are available in this perfectly placed café. You can even sip on a refreshing local beer or cider during your meal, the ultimate sidekick to a summer's day.
Honourable mentions
While these entries might not technically be restaurants, it wouldn't be fair of us not to include them in our list as they are local favourites and high on the list of our top places to eat in Mullion.
Ann's Pasties
For a true Cornish pasty…
Where: The Square, The Lizard TR12 7PB
Contact: 01326 572282 | annspasties.co.uk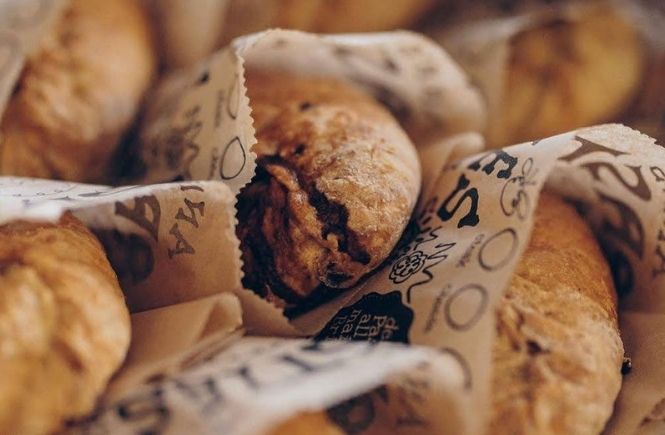 What started out as selling pasties to the neighbours in exchange for fresh fish or home-grown veg, is now one of Cornwall's most cherished pasty suppliers. You can pick up one of Ann's family-recipe pasties from one of their shops in the Lizard, Porthleven or Helston and trust us, it's not a trip to Cornwall without one. Fair warning though, these pasties are in such high demand the early bird really does get the worm, or in this case the pasty!
Cornish Curry Co
For an unbeatable Indian takeaway…
Where: Parc Wartha House, Churchtown, Mullion, Helston TR12 7BZ
Contact: 01326 240016 | cornishcurrycompany.com
Using local ingredients where possible and recipes that have been perfected over many years, the Cornish Curry Co have taken the idea of a classic Indian takeaway and made it their own. It's a simple menu with five of the most popular curry dishes that can be served with either vegetables, chicken or prawns alongside rice, poppadums and all your favourite dips and chutneys. If you're hankering for a takeaway, make it curry and make it Cornish.
Treleague Dairy
For local Cornish produce...
Where: Treleague Farm, Ruan Minor, Helston TR12 7JP
Contact: 01326 369123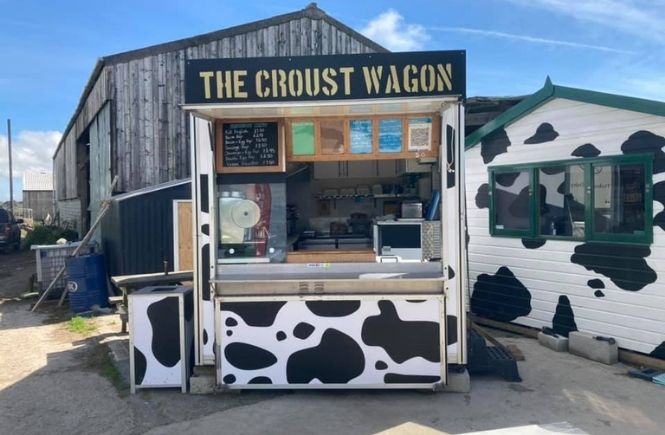 With its cheery cow print exterior, there's no missing this eye-catching farm shop. Inside, you'll find a fantastic selection of local produce including their very own milk, butter, cream and cheese. Don't worry if the tummy starts rumbling while you're browsing, as right next door in matching paint is The Croust Wagon, which is ready to serve you a piping hot pasty or a full and enviable English breakfast. Keep up to date with their offering by checking out their social media. You can discover more of Cornwall's fantastic range of farm shops in our blog.
Ready to take a foodie tour of Mullion? Book one of our lovely coastal cottages now and start planning the best kind of holiday, one that centres around great food.
Tags: Food and Drink