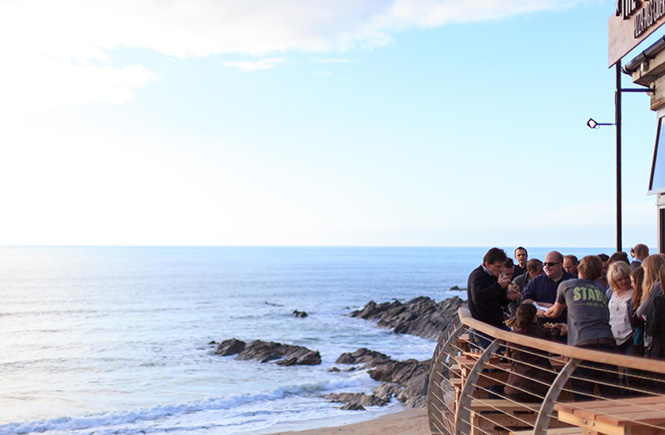 Holidaying in Newquay has become increasingly more top notch over the years. It's less L-Plate clad hen parties and chintzy entertainment and more quality, genuinely characterful places to visit.
The surfing town's modern revamp covers everything from sensational spas to uber cool bars, adrenaline-charged activity centres, exclusive holistic retreats – and some truly top, yet utterly affordable places to dine.
Whether you're on the go and require a quick refuel or desire something more spoilsome such as lingering sunsets over exquisite expanses of North Atlantic ocean, Newquay's dizzying array of affordable restaurants provide visitors with the ideal dining-out allure: incredible atmosphere and amazing taste.
From exotic fusions of flavour to family-pleasing favourites, here's the lowdown on where to eat in Newquay…
For Foreign Flavours…
Bush Pepper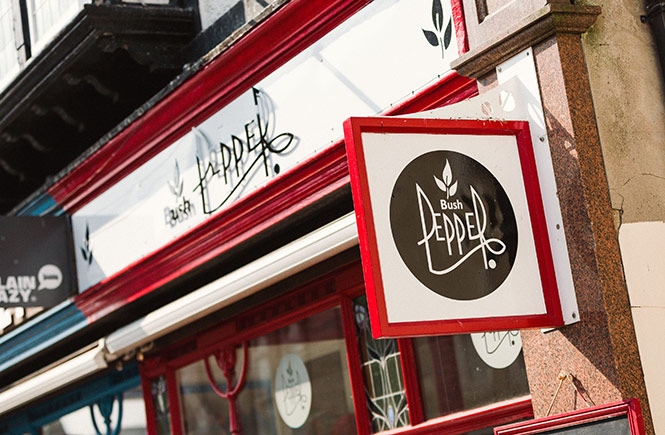 Cleverly combining Cornwall and Australia on a plate, expect a contemporary, global gastronomy that'll send your taste buds into sweet overdrive.
Pick some British beef or Australian kangaroo from the barbecue grill, fresh salmon smoked in Australian paperbark or dive into the magnificent vegetarian menu with twice baked Cornish blue soufflé or marinated mushroom stroganoff. Sink some Cornish ale or cider, or an Australian premium beer and loaf in the comfy leather back chairs for the epitome of a delicious, laid-back dinner.
Little Kahuna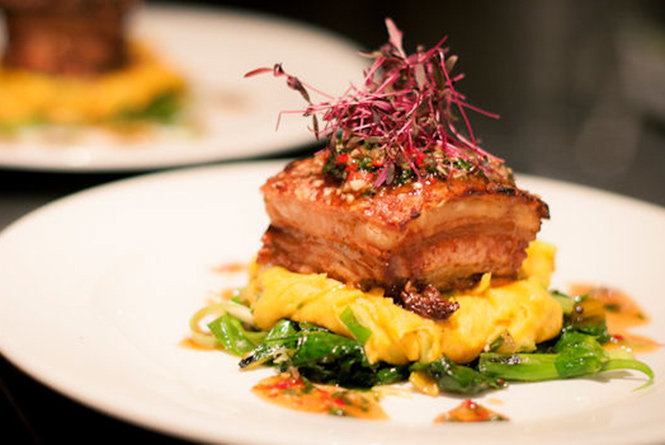 The open kitchen here invites an especially intimate dining experience where the explosion of colour and flavours affords an extra special, sensory treat.
Moreover, the menu itself reads like my ultimate weekly dinner planner: Vietnamese beef Pho, Goan fish curry, Pad Thai, Malaysian beef redang curry and Indonesian nasi goreng; plus there's a takeaway and children's menu (seating times apply).
The Noodle Kitchen & Cocktail Bar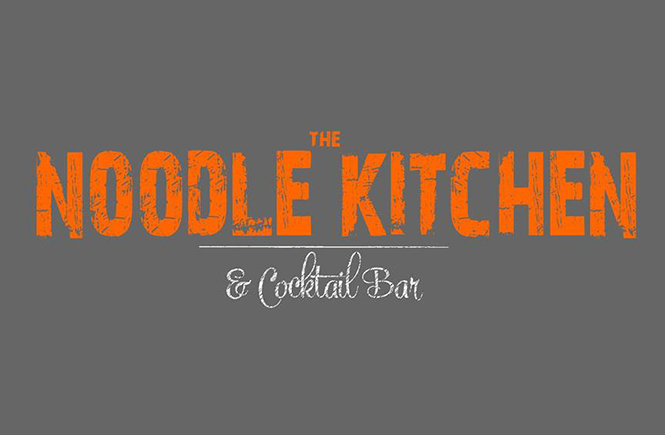 Boasting a brilliant range of fresh, healthy and fantastic-looking (and tasting) dishes, The Noodle Kitchen occupies an innovative niche in Newquay's culinary scene.
Pan-Asian delights including ramen/wok-fried noodles, rice dishes and a range of salads and sides present a mouth-watering mix. Think seafood ramen, teriyaki soba, chicken katsu curry, Mongolian beef, firecracker prawns, crispy duck salad or mango & chilli chicken salad washed down with one of their world-inspired or classic cocktails. Go East with a Singapore Sling or Mai Tai, West with a Strawberry Woo Woo or Basil Brush or opt for a timeless Martini or Mojito. Glorious.
Food For All the Family…
Bank St Bar & Grill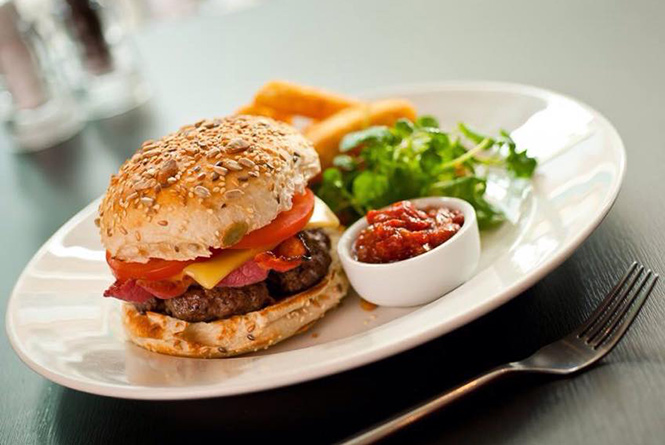 Bank St sits pretty much bang in the town centre, offering the convenience factor not only in its location, but also with its ultra easy menu and slick, modern surrounds.
Snack on nachos or some fancy fries (chilli, piri piri or porky!) and tuck into one of their fabulous burgers featuring beef, pork, chicken, fish and vegetarian-friendly falafel or mushroom. Alternatively, hit the grill or go light with a salad (and save calories for a sneaky Bank St brownie to finish!)
The Stable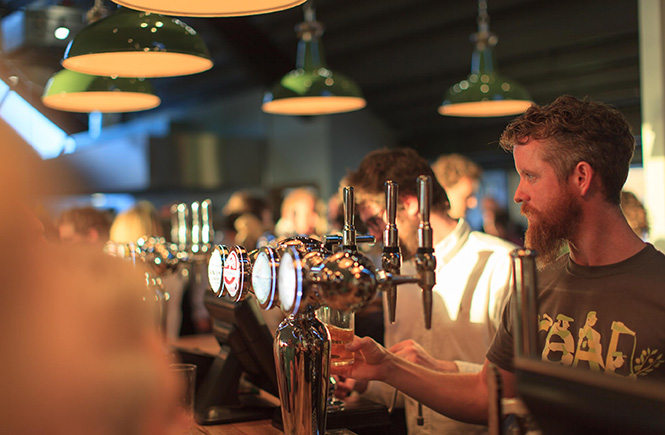 Arguably, The Stable boasts one of the best locations in Newquay. Perched on the sands on the north end of Fistral beach, a meal here is more than just eating out – it's about the entire, sand-between-your-toes experience.
The ethos here is simple. Great, freshly sourced food flanked by fantastic views and a warm, welcoming atmosphere. Pizza, pies and cider are the order of the evening, but don't be fooled into assuming the menu is modest: it's all handcrafted from the finest West Country ingredients and is packed with natural goodness and flavour.
Lewinnick Lodge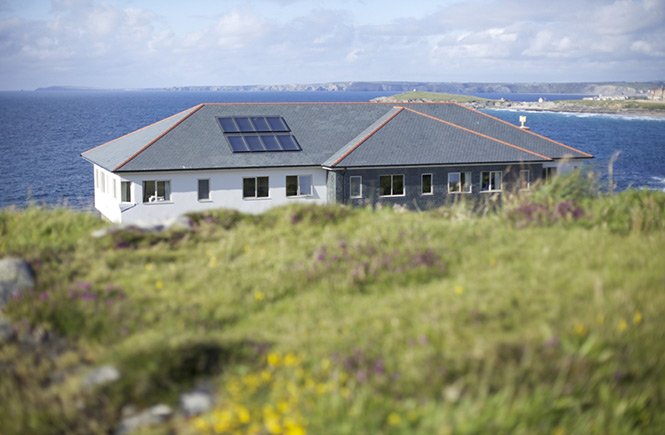 Perched over the cliff lines of the Pentire peninsula, the boutique restaurant is so contemporary coastal in design and location that you can practically taste the sea air with every morsel.
Stacked with signature dishes and twice daily specials, the food here is seasonally fresh. Renowned for modern British and world cuisine that's locally sourced – especially freshly landed fish, the scrumptious selection features the likes of fish cakes and Falmouth moules mariniere to Cornish rib eye steak and potato gnocchi.
And for a Chilled Out, Beachside Feed…
C-Bay Café/Bar/Bistro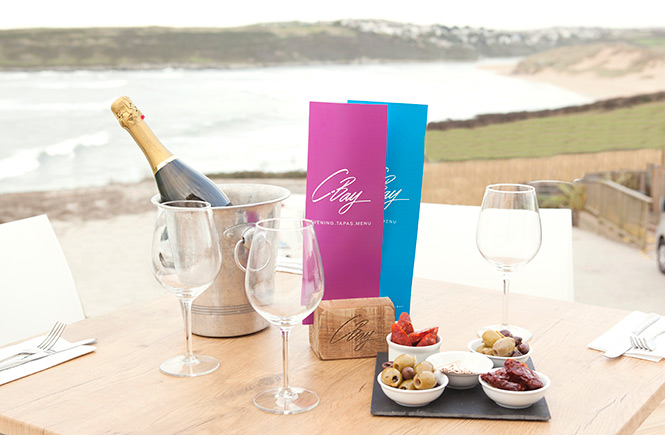 Sprawling sea views over the tropical esque climes of Crantock gives C-Bay unparalleled access to one of Newquay's most prized panoramas.
The Sunday Times Travel section dubbed Crantock Britain's Best Beach in 2014 and C-Bay perfectly reflects this accolade with its uber cool interiors and exemplary food. Enjoy breakfast, lunch, afternoon tea and evening meals – along with themed food nights from their eclectic events calendar.
Lusty Glaze Beach Bar & Restaurant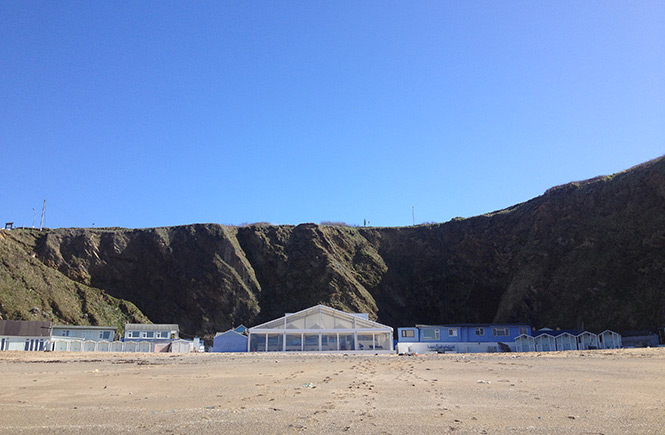 Combining casual surrounds with fantastic service and of course – enviable oceanic views of one of Newquay's most popular bays, Lusty certainly lives up to its name in a wealth of attractive ways.
Head chef and former MasterChef contestant Nat Tallents serves up a sense tingling treat with his contemporary cuisine and Hot Rock dining phenomenon, where you can cook your own food to your individual tastes on a volcanic rock. In short, it's where culinary genius meets gorgeous coastal gem.
View all our cottages in Newquay >
If none of these take your fancy, why not try a beach-front cafe in West Cornwall >
Tags: Eating out | Newquay |