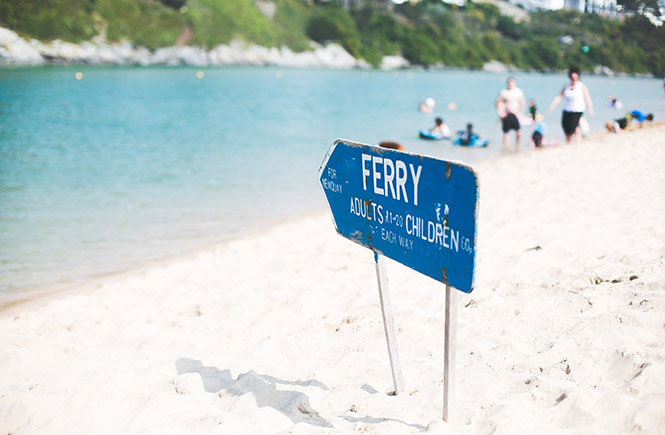 Sampled your fair share of Newquay's famous surf scene and fancy exploring the water in another, less obvious way?
Beyond the more adrenaline-charged pursuits of surfing, stand up paddle boarding, kite surfing, wind surfing and the alike – there's an array of other water bound activities that generally involve a little less exertion and a lot more inclusiveness for the entire family.
If white knuckle water sports aren't your bag, or you fancy a lazier day by, or on the ocean, then Newquay's variety of activities on offer provide a great way to discover the area, pick up a new skill and spend some quality time together as a couple, group or family – often with the added bonus of not getting your hair wet!
Here are some alternative water activities in Newquay to consider for days out…
Angling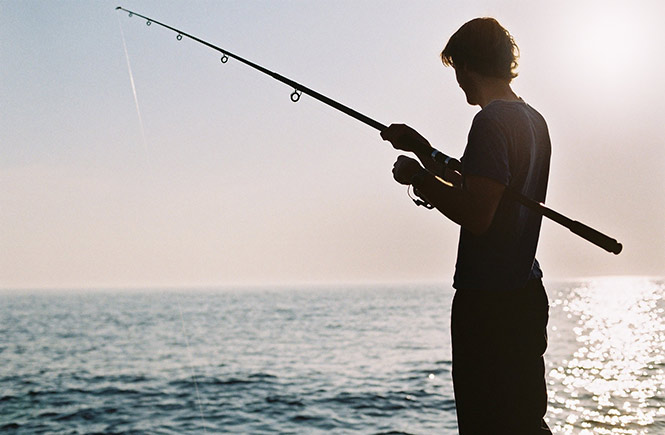 Edge away from the ocean and into a different type of waterland by spending the day at the lakeside during a stint of coarse fishing or angling.
From White Acres' sprawling site of 13 naturally spring fed lakes (and their off-site lakes at Trewaters and Bolingey) to Porth Reservoir and a bevy of other sites and organised fishing holidays/trips in the area; you'll encounter some beautifully natural – not to mention – sheltered spaces in which to spend some quality downtime.
Just remember to always check and comply with relevant permits/park regulations.
Rock pooling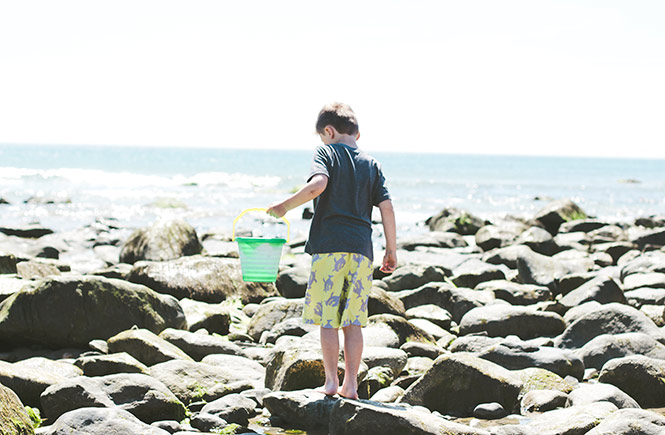 Free and fantastically fun, whether you wish to cool your feet with a paddle and a beach walk or go on the search for some marine life – rock pooling can provide a wealth of entertainment for all the family.
From crabs and common prawns to anemones, starfish and blennies – see how many things you can carefully spy and correctly identify during a friendly family competition that's sure to school minds both young and old; but always remember not to cause a disturbance or to remove anything from its natural environment and to keep an eye on tide times and conditions.
Coasteering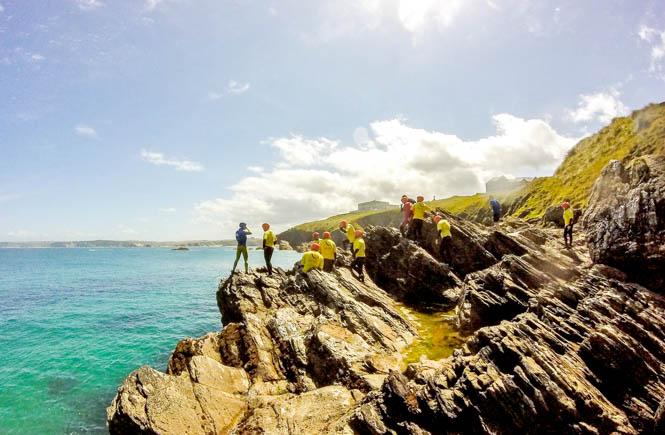 Essentially an active, water-led way of exploring the coastline, coasteering involves cliff jumping, rock climbing and wild swimming your way around a cluster of beaches and coves.
Sign up to an organised tour with guides, who will know the area and will be qualified in everything from water safety to first aid – as well as supplying the necessary equipment such as wetsuits, buoyancy aids and helmets.
Offering a unique perspective of Newquay's sea cliff landscape, you'll be able to roam caves and smugglers paths and swim in some seriously sublime spots, with routes mapped out according to ability and conditions to ensure a uniquely fun and safe adventure.
Find out more about Coasteering in Newquay >
Zorbing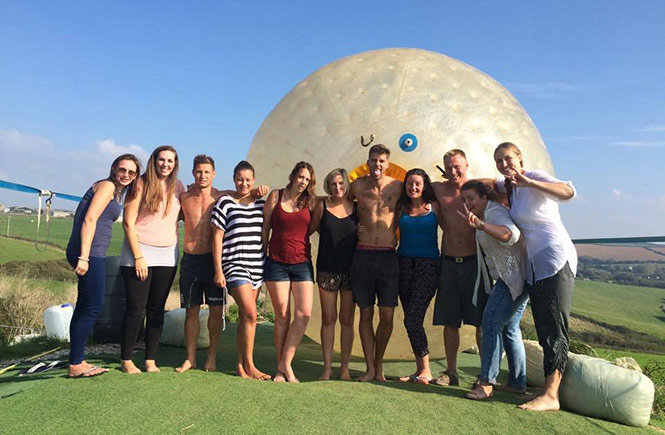 Pay a visit to Cornwall Zorbing Park for a water-infused ride like no other. Skim across the surface of one of the world's longest zorbing tracks in a water-filled inflatable sphere and experience a unique thrill for an ultra memorable day out that's suitable for children aged 7 years and over.
Take in the outdoors – and plenty of water – as you try your hand at harness or hydro zorbing, tumbling down the custom-built 250m-zorb run for an exhilarating, all-weather adventure.
Sea Safaris and Sea Fishing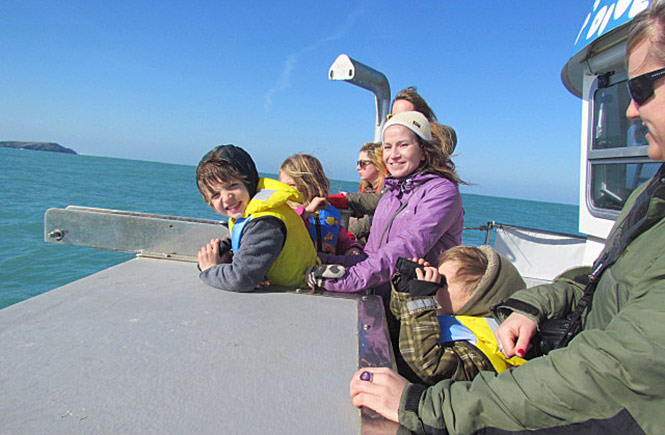 Take to the ocean for the chance to explore Newquay's spectacular coastline and to mingle with the marine life in their natural environment for an incredibly special on-the-water experience with the award winning, Newquay Sea Safaris and Fishing.
A sea safari will not only allow you access to secret coves and unspoilt beaches, but will grant you the best position to see and learn about a range of native wildlife such as seals, dolphins and sharks.
Alternatively, cast off directly into the Atlantic Ocean for some conger, mackerel, wreck and reef fishing that'll prove an unforgettable highlight whether you're something of a seafarer or complete novice.
Browse holiday cottages n Newquay >
Tags: Newquay | Watersports |