There are plenty of reasons to visit this gorgeous Cornish fishing village, especially in winter when it festoons itself with miles of twinkling Christmas lights! There is also the quirky Tom Bawcock's Eve on 23rd December, when villagers commemorate the bravery of Tom Bawcock, who set sail in search of fish in treacherous waters to feed a village on the edge of starvation. The resulting meal, Star Gazey Pie, is still made today and is often featured in those TV programmes that celebrate British food and traditions. In summer the quirky streets (said to be the inspiration for Dylan Thomas's Under Milk Wood) lead to the Harbour and a safe sandy beach for families when the tide is out.
Whether visiting Mousehole on a day trip or staying at one of our self catering cottages, there's a good selection of places to dine out. Here are just a few of the eateries we recommend:
The Old Coastguard Hotel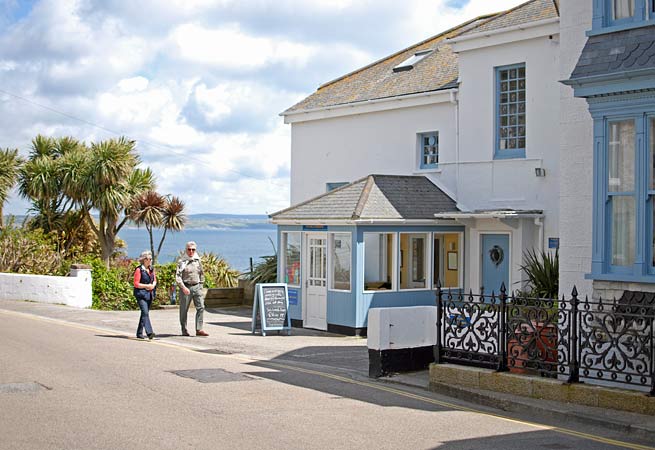 Just on the left as you enter the village, the Coastguard has a large car park and great views over the Mounts Bay. In good weather there are plenty of options for outdoor drinking and eating; there is a large terrace  and the hotel is very dog-friendly, just let them know if you are bringing your dog when you book a table. A great place for children too – they can explore the safe environment of the garden as their parents relax, and there is a children's menu for young children. In winter there is a log fire and a cosy, relaxed atmosphere, with good service all year round! Prices are reasonable too, with options for Sunday lunch and a fixed price menu for lunch from Monday to Saturday. The Coastguard is part of a trio of hotels well known for their excellent food – it is featured in The Good Food Guide, uses local seafood and has been highly recommended to us for its steak dinners. This place is loved by locals, which is the best recommendation you could get!
The Ship Inn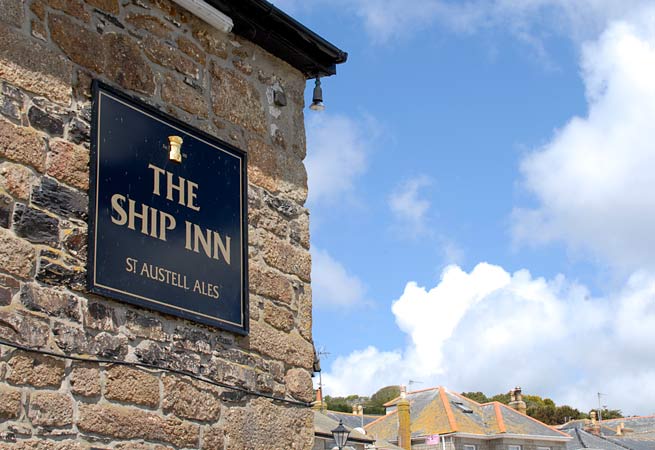 The Ship Inn sits right on the edge of the Harbour, with spectacular views in all seasons. Because of its situation, there is no customer parking, although there is a public car park a few minutes' walk away – be prepared for difficulty parking so close in the summer months, and expect a walk! Being in the centre of the village also means there is nowhere to eat outside – but in winter the closeness to the Harbour and the lights is a real advantage. The atmosphere is welcoming, with many local residents using the Ship as their local, and Tom Bawcock's Eve is celebrated here in style. The food here is good and reasonably priced, and children are welcomed. They also have a real commitment to being environmentally friendly, and this is shown in every area of the inn.
The Cornish Range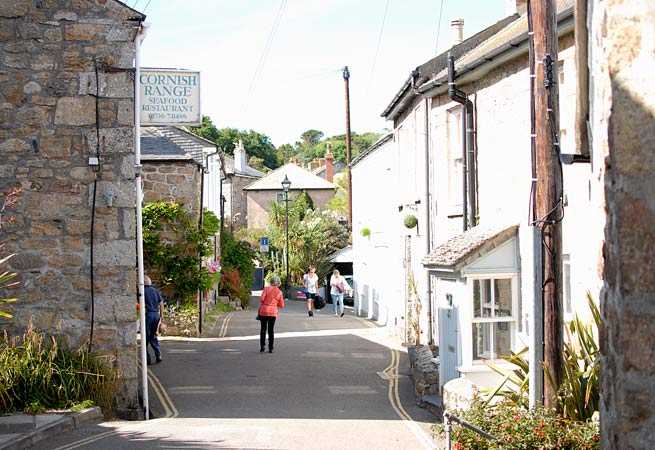 Really lovely food that is reasonably priced served in an old pilchard pressing works in the middle of Mousehole. Recommended to us for their locally sourced ingredients, reasonable prices and spacious layout. This is a great place for an occasion!
2 Fore Street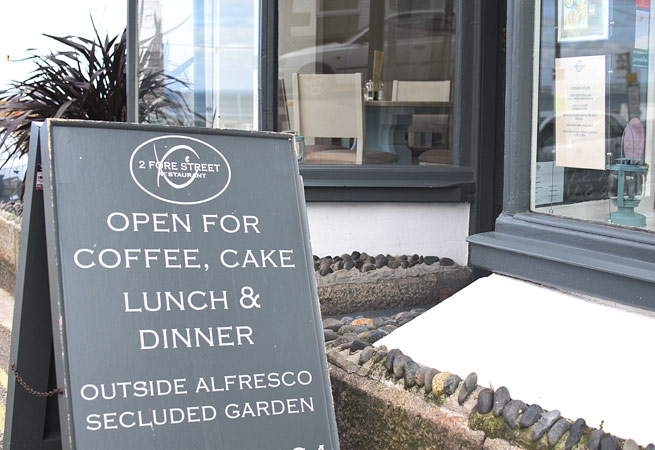 Another restaurant right on the Harbour, and this one has a tiny garden to enjoy when the sun is out. This restaurant has a relaxed bistro feel with a passionate approach to food, and with the wide range of dishes available you are sure to find something to tempt you at the right price for you. Lunch and supper menus are available, and children are catered for, so the time is always right.
For other places in the area to dine out, check out our Guide to eating out in Marazion.
View all of our Mousehole cottages >
Tags: Eating out | Mousehole |