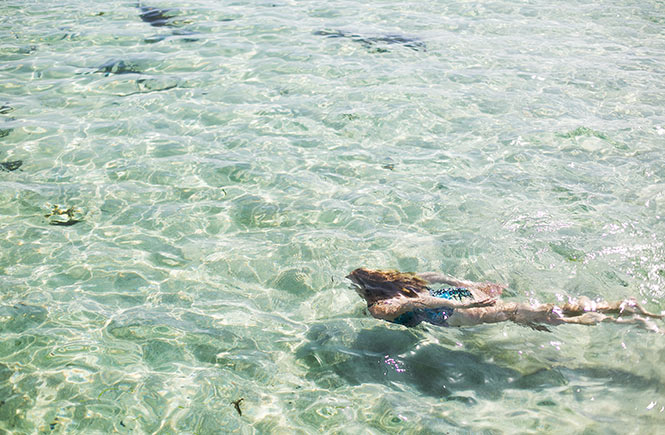 Fancy a dip? Wild swimming in Cornwall is all the rage for many a reason. In hot countries, stripping off to cool down in a body of water is normal. Jumping into lakes, rivers and the sea, is a refreshing and relaxing pastime to be enjoyed by all, even in the UK. You don't need any specialist equipment and best of all it's free. Over the last year, cold water swimming has seen a surge in popularity due to its numerous health benefits and how easy it is to enjoy whilst social distancing.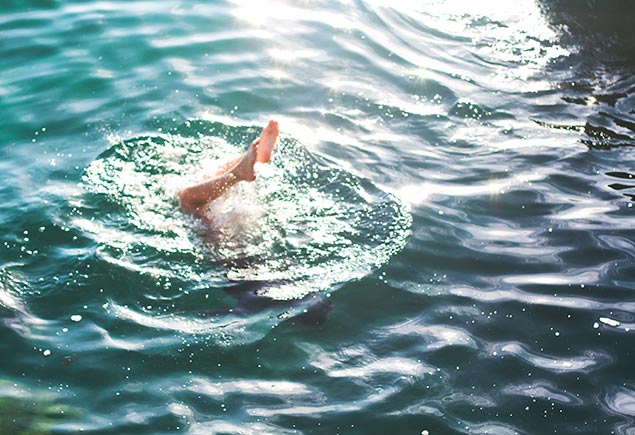 When to go
The great thing about outdoor swimming is it can be enjoyed all year round, though beginners will find summer with its milder temperatures easier. It's recommended that you swim during the day and avoid difficult conditions such as bad weather or poor visibility.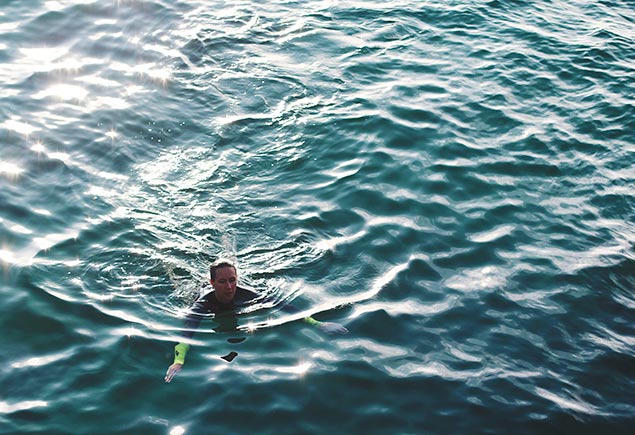 What to take
Seasoned open water swimmers will find a swimsuit is enough when in the water, but if you are not quite brave enough for that, investing in a good wetsuit or hiring one will ensure you get the most out of the experience. The NOWCA also recommends a swim hat, anti-fog goggles, a changing robe and of course a towel! During the colder months, keen wild swimmers may also benefit from neoprene gloves and boots. Don't forget to bring warm clothes and even a flask of your favourite hot drink for getting cosy and enjoying that post-swim glow afterwards!
What to do
Before you pick your spot and check the tides (if necessary), make sure that you understand how to swim safely to protect yourself and others. You can take a look at our beach safety blog for general advice and visit the Outdoor Swimming Society for their safety guidelines on wild swimming. Always do your research and proceed with caution. Avoid swimming alone, risk assess conditions prior to entering the water and wear a brightly coloured hat so you can be easily seen. As a general rule, if you're not wearing a wet suit, swim for 1 minute per degree of water temperature to avoid cold water shock, for example, 10 degrees equals no more than 10 minutes in the water. If you are not a confident swimmer or ever in doubt opt for a lifeguarded beach or book a professionally guided tour/session such as with seaswimcornwall.co.uk.
Finally, enjoy it! Open water swimming has numerous health benefits as well as being a liberating way to reconnect with nature and re-energise away from the hustle and bustle of day to day life. Don't forget, there are also many social media groups and pages that have a wonderful sense of community and provide a wealth of information and handy tips!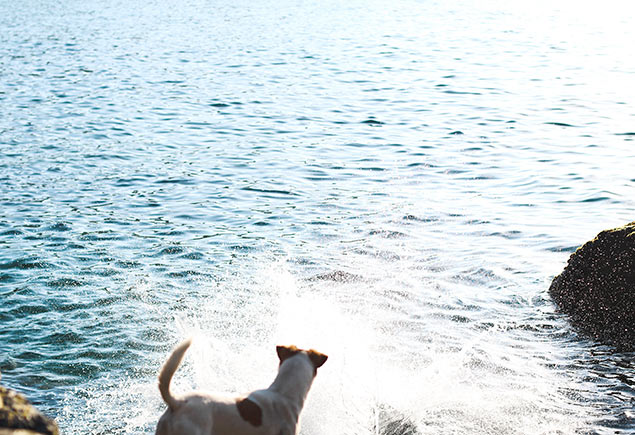 Where to go
Cornwall's wild swimming locations happen to present a spectacular range of scenery from woodland and riverscape to cliff line and beach, allowing you to discover Cornwall from a brand new and wonderfully bracing perspective. From open ocean and estuary to lake, river, waterfall and harbour, here are ten of the plethora of wild swimming spots to be found in Cornwall...
Helford River
Head to Helford Passage for a pristine piece of water that merges the fresh with the salty at this staggeringly beautiful section of the estuary. The beach is located in front of the 300-year old Ferry Boat Inn and is the launch spot for the ferry to Helford (and other watercraft) so do beware of boats.
Battery Rocks, Penzance
Situated just along from the promenade in Penzance, Battery Rocks has been a chosen location for wild swimming for decades. Popular and easy to access, it benefits from being close to town and having views of the famous St Michael's Mount. Take a dip in the sea and then dry off on the rocks, before enjoying a walk along the promenade.
Pedn Vounder Beach
When the spring tide drains from this sublime stretch near Land's End it reveals a sweeping cove easily accessible from Porthcurno Beach (that sits beneath the famed Minack Theatre carved into the cliff), which extends the sands right around to the dramatic granite outcrop of Logan Rock. The shallow turquoise waters are a wild swimmer's dream.
Goldiggins Quarry, Bodmin Moor
It requires some effort via a mini trek across the moors to arrive at, but the man-made, yet utterly beautiful quarry will gift you with its away-from-it-all vibe and deep blue spring-fed waters, whether you feel brave enough for a high dive or simply wish to cool off in the rocky shallows.
Lansallos Cove
Situated a few miles from Polperro on the south coast lies the sheltered sands of Lansallos, a small horseshoe-shaped cove that requires a wild walk to get to before your wild swim amongst some seriously stunning surrounds.
Polperro
Polperro is one of the finest examples of picturesque Cornish fishing village where whitewashed cottages flank a scenic, boat-dotted working harbour whose outer wall greets the beach nestled just beyond it, providing a wonderfully protected spot for a swim.
Mousehole
West Cornwall's quaint harbour village presents an achingly pretty place to plunge into the ocean. Pick the harbour for the sheltered and safe option, or swim around St Clement's Isle just offshore for an open sea challenge - or take tots into the small tidal pool around the corner under the Rock Pool Cafe.
Respryn Bridge, River Fowey
The fast flowing river courses through beautiful woodland and is a popular fishing venue while presenting various enticing spaces for a wild dip (beware of slippery rocks and swim against the current).
Isles of Scilly
The subtropical archipelago sits just off Cornwall's southwestern tip, embodying the very essence of wild and aquatic. Escape to the Eastern Isles like Great Ganilly to claim your own beach, Robinson Crusoe style, while the likes of Great Par on Bryher and the entire uninhabited island of Sampson offer a myriad of flat white sands and crystalline waters – just like every other inch of these incredible sea jewels.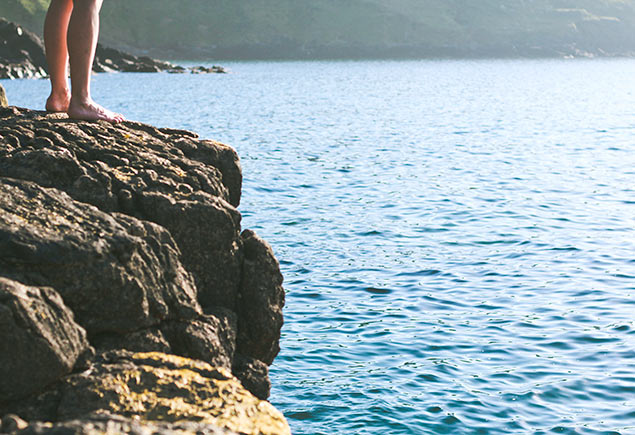 Want to try cold water swimming yourself? Take a look at our holiday cottages in Cornwall here.
Tags: Falmouth | Land's End | Marazion | Newlyn | Sennen | South Cornwall | St Just | St Michael's Mount | Watersports | West Cornwall |