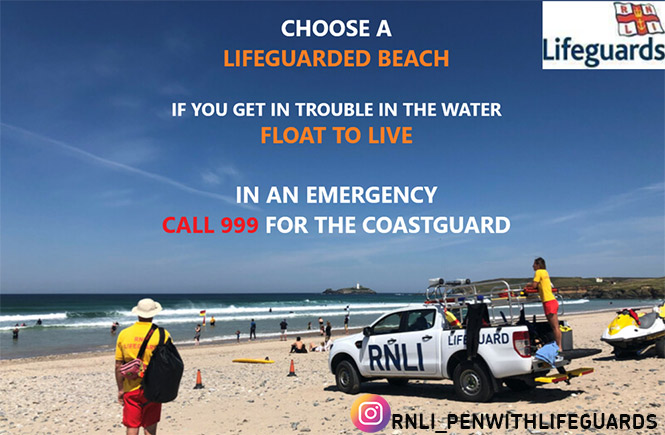 If you've booked a holiday to Cornwall, chances are you're planning on heading to the beach during your stay. Whether you'll be sunbathing, swimming, bodyboarding, rock pooling or playing in the sand, it's important to know how to be safe at the seaside.
When choosing a beach to visit, we recommend that you go to a lifeguarded beach. You can find the nearest ones here: https://rnli.org/find-my-nearest/lifeguarded-beaches
On arrival at the beach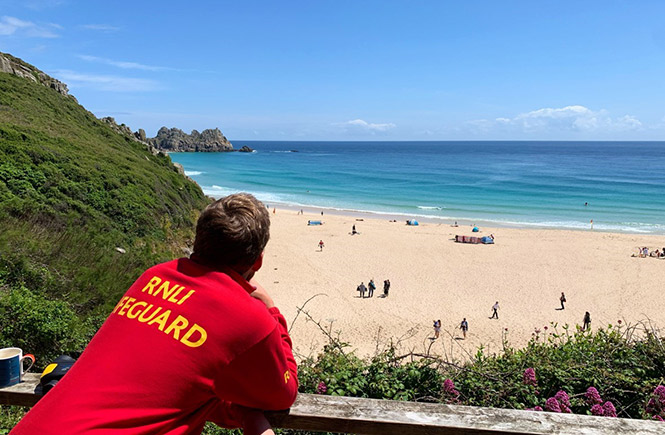 When arriving at the beach, be sure to check out the safety signs, usually found at the entrance to the beach. Like most of us visiting the seaside, you'll probably be laden down with beach paraphernalia, so why not take a photo of the sign to read once you're sat down on the sand!
If you have young children with you, agree on a designated meeting point, in case of separation. Make sure it is somewhere clear and easy to get to, ideally a lifeguard hut, or alternatively somewhere like a café or near the toilets. When at a lifeguarded beach, if your child is lost, they should go straight to the nearest lifeguard and ask for help.
Sun safety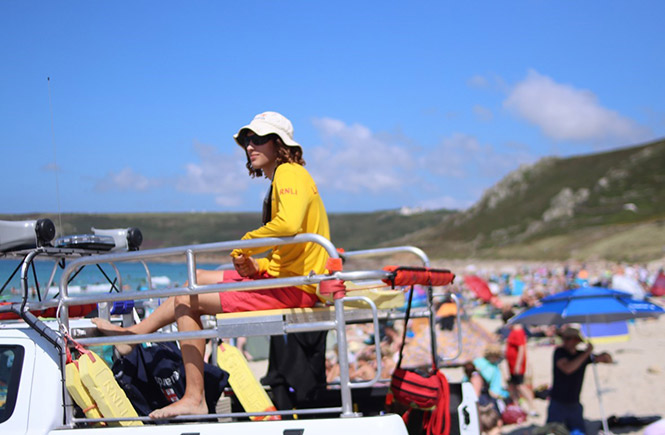 Once you've claimed your spot on the sand (and checked for any sharp objects/rocks in the area), be sure to apply sun cream, especially before the kids get carried away playing! If you're organised, applying sun cream before leaving your holiday home can be easier.
While sunburn may not seem all that bad, it can ruin your holiday, lead to heatstroke, and increases your risk of skin cancer later in life. Remember the 5 S's of sun safety:
1. Sunscreen: apply sun cream regularly throughout the day, according to the manufacturer's guidelines.
2. Sun hat: wear a broad-brimmed hat to shade your face, neck and ears.
3. Sunglasses: wear UV protection sunglasses to shield your eyes.
4. Shoulders: wear a T-shirt, or UV suit for children, to keep shoulders covered.
5. Shade: seek shade when it's particularly hot, a parasol or beach tent is ideal for kids.
Food and drink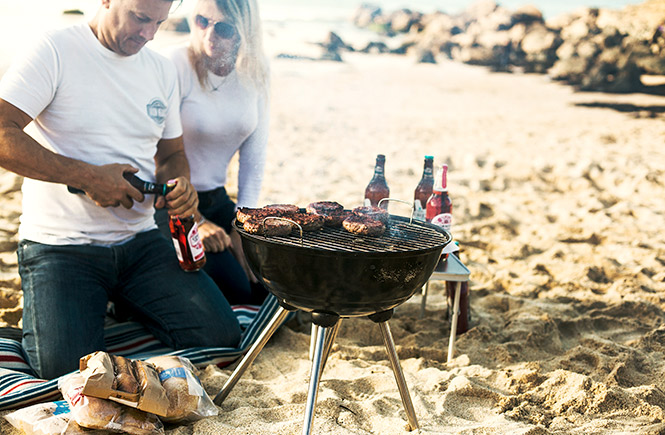 It's important to make sure you have plenty of water for everyone in your party. Rather than buying lots of plastic bottles of water, make sure each person has a refillable bottle and fill it at your holiday home before heading to the beach. Many cafes also provide free tap water for you to refill later in the day.
While you'll probably have plenty of snacks with you, if you're thinking about having a barbecue, be careful. Some beaches don't allow barbecues, so if you're in any doubt, don't light one. If, however, you are in a designated barbecue area, remember that disposable barbecues stay very hot for a long time. Do not bury disposable barbecues or coals in the sand, as someone may come along and burn their feet.
Be sure to always take your rubbish away with you, either pop it in the beach bins, or if they are full at the end of the day, take it back to your holiday home and dispose of it accordingly there.
Sea Safety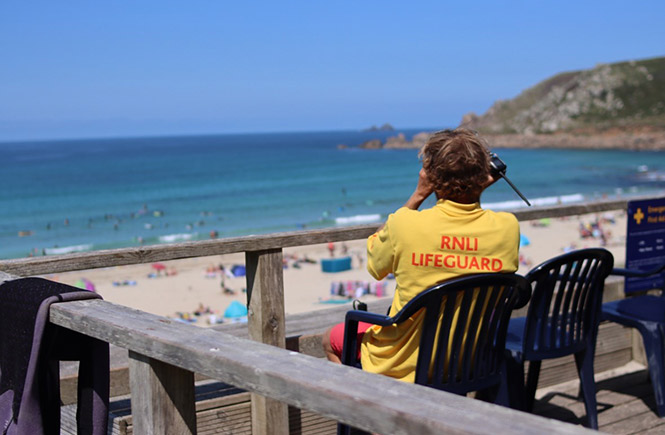 Whilst the sea can be mesmerising to watch, fun to splash about in, and relaxing to swim in, it can also be incredibly dangerous. Everyone wants to have fun at the beach, but it's vital to remain alert and be aware of the dangers of the sea:
• Tides: the tide can come in surprisingly quickly, be careful not to get cut off by the rising water.
• Rip currents: rips are strong currents that can quickly take swimmers out of their depth. If you get caught in a rip, try not to panic, raise your hand and call for help. If you can, swim parallel to the beach, not against the rip.
• Offshore winds and inflatables: strong wind conditions can be incredibly dangerous, especially if you use an inflatable.
• Weaver fish: these small fish raise a sharp spine on their back in self-defence if stepped on. If you get stung, put the affected area in water as hot as you can stand.
• Other water users: be mindful of other people in the water.
Always go with someone when you go in the sea, and follow the advice of the lifeguards. If you get into difficulty in the water, raise your arm.
Beach flags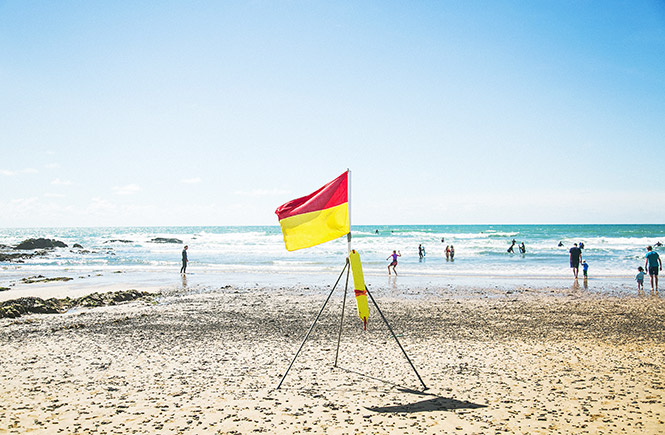 • Red and yellow flags: always swim between the red and yellow flags, this is a lifeguarded area and the safest place to swim, bodyboard and use inflatables.
• Black and white chequered flags: for surfboards, kayaks and other non-powered craft. Never swim or bodyboard here.
• Red flag: indicates the conditions are dangerous, never go in the water when the red flag is up.
• Orange windsock: indicates offshore or strong wind conditions, never use an inflatable when you see a windsock.
Other safety advice
• Digging holes can be a fun activity on the beach, but do not bury each other in the sand, this can be incredibly dangerous.
• Don't sit or play too close to the cliffs.
• Try not to walk through rock pools, and leave any animals where you find them.
For the most up-to-date safety information, follow the RNLI on Instagram>
Check out our guide on what to pack for a holiday in Cornwall to discover some useful tips and tricks to make the most of your stay.