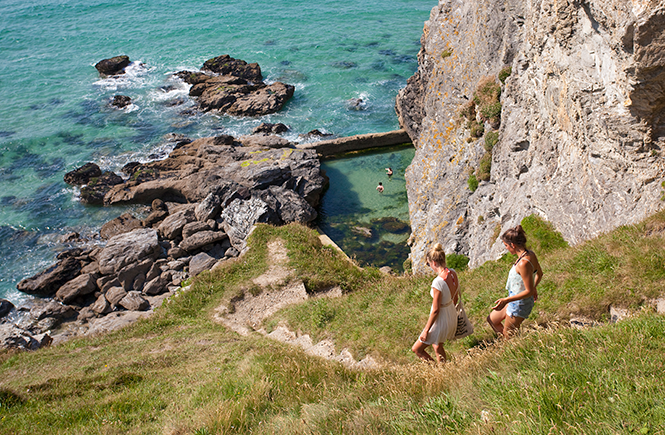 When you think of a holiday in Cornwall, no doubt trips to the seaside are one of the first images that spring to mind. This special county is blessed with stunning coastal paths, golden sands, and envy-inducing surfing hot spots. Whilst respecting the sea and ensuring the safety of yourself and others should always be a priority, right now it is more important than ever.
With the South West welcoming guests again, visitors are being warned that there are currently no lifeguards on the beach whilst the RNLI have stated they 'hope to provide lifeguard services on 30% of the beaches' that the charity would normally cover over the summer season. This is a significant reduction of safety services due to the impact of the corona virus. With the help of Newquay Activity Centre we have put together important information on how you can stay safe on the beach this summer.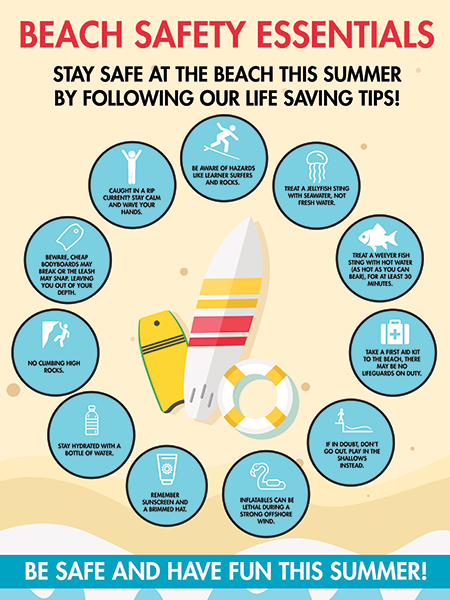 Without lifeguards patrolling the beaches, families will find there aren't any traditional safety signals that they would normally look for. On arrival at the beach, there will be no flags to signify the safe bathing area, no flags for the surfing zone and if it's dangerous, there will be no red flag flying, advising beach users to stay out of the water. With this in mind, beach goers are encouraged to check the weather, tide and forecast, and if in any doubt not to enter the sea. Surfers are also encouraged not to head to the beach alone and to always tell someone where they are going and when they will be back.
When setting up your seating please ensure you are respecting social distancing and staying two metres away from other groups. As most beach cafes and small businesses are currently not accepting cash, it is worth remembering to bring your bank card if you want refreshments or of course, an ice cream!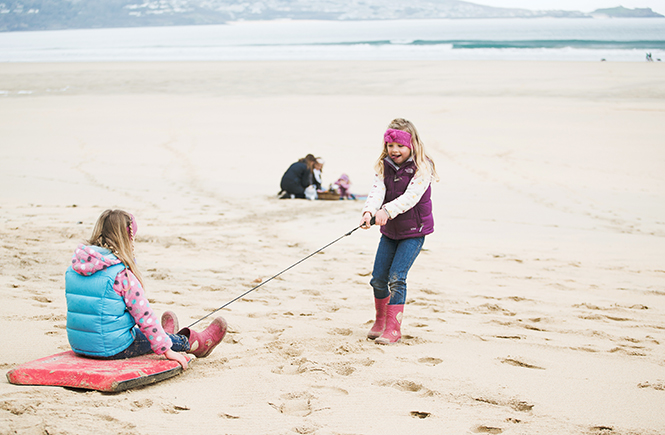 Families with younger children will find there is lots of fun to be had exploring rockpools and spotting the amazing wildlife that call them home. Bring some pens and paper with you and encourage children to draw what they see, have a sandcastle building competition, or see who can find the largest shell on the beach; with a little creativity there are lots of ways children can enjoy the seaside without entering the sea.
We all want to see everyone enjoying themselves at the beach, after all no trip to Cornwall is complete without getting some sand on your toes! By following the above advice you can have fun, give yourself the reassurance that you and your family will remain safe and help to reduce further strain on the emergency services.
For an emergency situation, stay calm, dial 999 and request the coastguard.