Praa Sands is the premier surfing beach on the south coast of Cornwall. Situated between Porthleven and Marazion, Praa Sands is a lovely village in a beach side location. The beach itself is a mile long with golden sands flanked by cliffs at each end.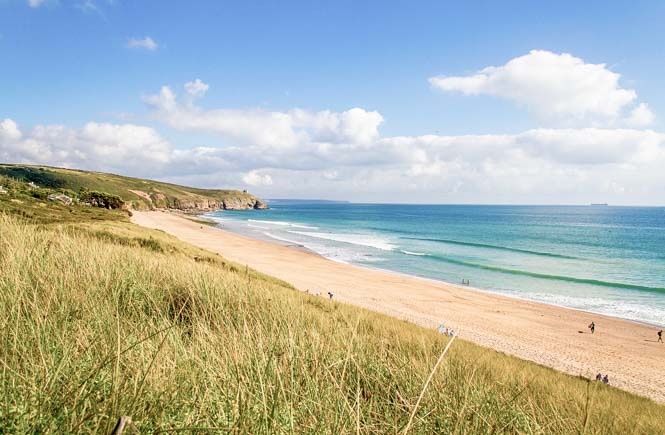 The south coast of West Cornwall has many fantastic beaches and coves, but most are small and don't allow as much room and safety as Praa Sands does. RNLI Lifeguards operate with their rescue boat and patrol the length of the beach, with dedicated swimming and surfing areas at the more popular west end of the beach.
There are several car parks at the west end of the beach, along with surf hire, surf shops, cafes and and the licensed Sandbar restaurant.
As a general rule, the south coast has smaller waves than the north coast of Cornwall, and during the summer months, Praa Sands and other south coast beaches can be great for swimming, but not so great for surfing. However, if there are waves to be had on the south coast, this is where you will find them, and Praa Sands often provides a great place to surf in winter when the North coast is too rough.
The waves break at their best during mid-high tide where you can get a powerful, fun wave that breaks close to the beach. This is great if you don't enjoy 'duck diving' your surfboard though the waves, as after just a few paddles you can be 'out back' and waiting for the next set to roll in.
The east end of the beach at 'Hendra' is usually quieter, with few people willing to make the walk down the beach. This end of the beach is also favoured by some surfers, as it can have slightly better waves than the more popular west end of the beach. When the surf is good at Praa Sands there will be multiple 'peaks' all the way down the beach, so just take a stroll and find a nice spot to surf, but remember to always seek the Lifeguards advice first before entering the water. Please visit the RNLI website to find out when Praa Sands is covered by lifeguards.
The beach at Praa Sands is not a wide as other beaches in Cornwall at low tide, so if you don't like walking a long way to get to the sea then Praa Sands is a great choice.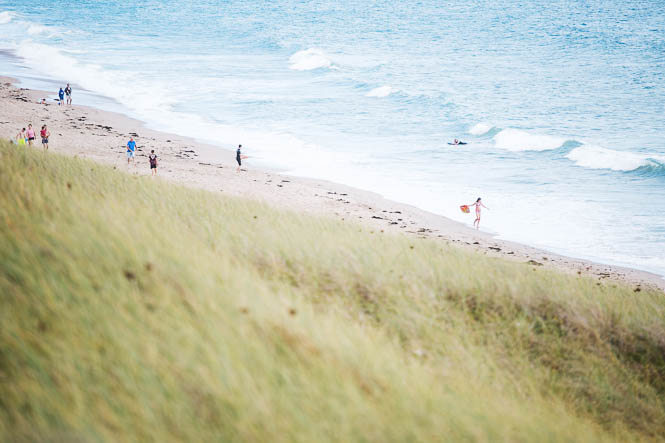 Next to Praa Sands there are numerous small coves and beaches some which are great for surfing, and others that are more suitable for snorkelling and kayaking. Take time to explore this section of coastline as there are many hidden gems.
To book a stay at Praa Sands please call us on 01736 754242 or view all our holiday cottages in Praa Sands >
Tags: Praa Sands | RNLI | Surfing | Watersports |