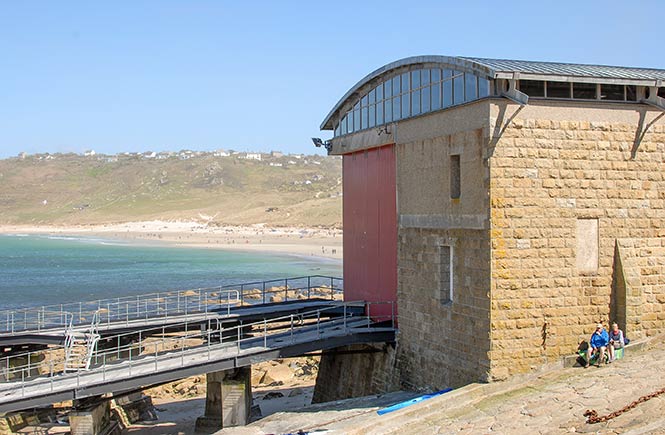 Famous for its maritime culture, Cornwall is – in short – synonymous with the sea.
From pirates and smugglers to surfers and sailors, the fact that the county is practically surrounded by water is central to both the identity of the place and the people that live here.
With so many visitors and locals flocking to the beaches and coastline and entering Cornwall's waters, their safety and protection have always been paramount and is signified by the county's array of lifeboat stations and staff.
Not only do lifeguards patrol many of Cornwall's beaches, but a network of both professional and volunteer organisations are in place to ensure the seaside is a safe place to visit.
Home to 12 lifeboat stations, Cornwall's at-sea rescue services are second-to-none and the largest fleet in any county in the UK.
What better way to enjoy a fun and free family day out than to take a glimpse into the operations of the servicemen and women whose role is to guard and rescue than by visiting a lifeboat station?
Scattered amongst some of Cornwall's most scenic seaside locations, lifeboat stations can be found at the following destinations: Bude, Falmouth, Fowey, Looe, Newquay, Padstow, Penlee, Port Isaac, Rock, Sennen Cove, St Agnes and St Ives.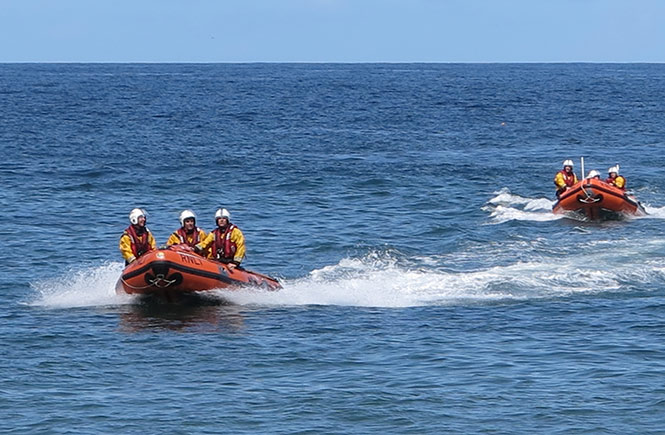 Assuming three different categories, the stations are classified as 'Explore', 'Observe' or 'Discover.'
Explore Stations (Padstow, Falmouth and Looe) allow visitors to freely roam the station for most of the year, and are also home to an RNLI gift shop. In addition, you can usually pre-arrange a tour.
Observe Stations (The Lizard and Penlee) are situated in trickier-to-get-to locations but still welcome visitors, as do Discover Stations (Bude, Rock, St Agnes, Fowey, Newquay, Port Isaac and St Ives), which are usually only open throughout the summer months.
The RNLI annually hosts a 'Come Visit Us' event where lifeboat stations' doors are purposely opened for visitors who can meet the crew and enjoy an array of features and activities including local food and drink, lifeboat show-rounds, souvenir shopping and various games/activities.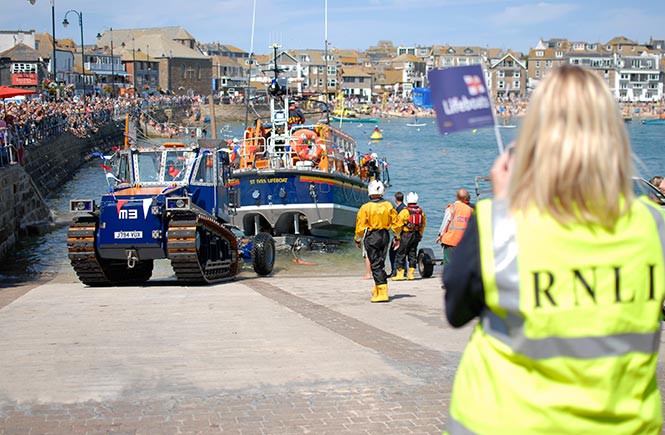 Ranging from the Tamar Class All Weather Lifeboat to the D-Class Inshore Lifeboat, visitors can admire a range of vessels while discovering more about search and rescue operations, the history of Cornish lifeboats and the RNLI – along with vital education (especially important for the younger generation) regarding sea safety.
Here are a few suggested itineraries for visitors wishing to incorporate a station visit into their day out:
Falmouth Lifeboat Station – Situated on Tinners Walk just along from Discovery Quay, visitors can relish a guided tour of the boathouse and lifeboat itself, before perusing its extensively stocked gift shop. Meander ten minutes along the harbour for the National Maritime Museum Cornwall and complete your coastal-themed day out with a local boat tour or spot of sea fishing.
Newquay Lifeboat Station – Centrally located on Newquay Harbour and complete with shop, the 'Discover' station makes a fabulous start or endpoint for taking in the town's myriad of sights and attractions. Stroll along the coast toward Towan Beach for the Blue Reef Aquarium or amble westward for surfer's mecca, Fistral Beach.
St Ives Lifeboat Station – Fronting the seaside town's harbour, the lifeboat station stakes a prime central location. Available to visit during the summer months, its shop is intermittently open throughout most of the year. Walk along the cobbled streets and its various galleries, artists' studios, shops and cafés toward Porthmoer Beach for the famous Tate St Ives, and embark another 10 minutes on foot for The Barbara Hepworth Museum and Sculpture Gardens.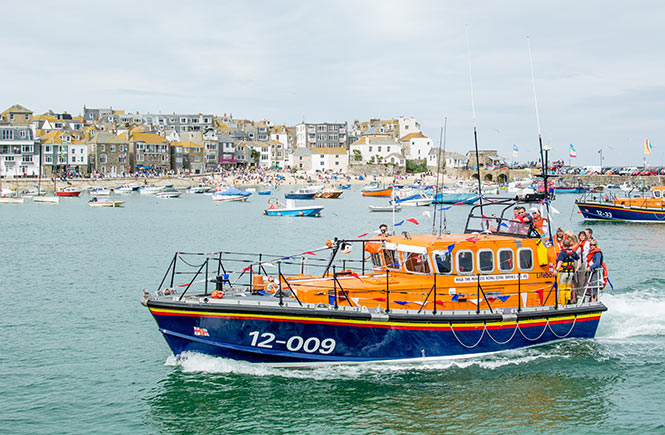 Visit www.rnli.org for more information.
Check out our properties around Cornwall >
Tags: Falmouth | Lifeboat | Newquay | Padstow | RNLI | St Agnes | St Ives |