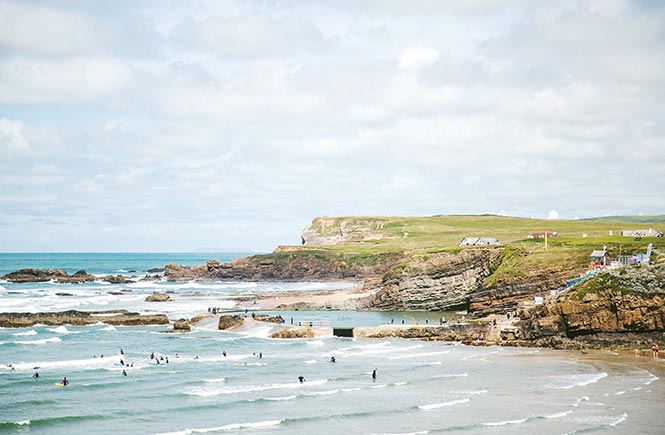 You come to Cornwall for the ocean. That's a given. Whatever else is on the agenda, you simply can't visit the Duchy without even acknowledging its near-island geography and potent omnipresence of the surrounding sea.
Being a coastally located destination, Bude is a beach lover's dream. Its smattering of seaside delights takes a fabulous mix of forms, from secret rocky coves to long golden sands, rock pools, a canal and the particular aquatic jewel in the crown: Bude Sea Pool.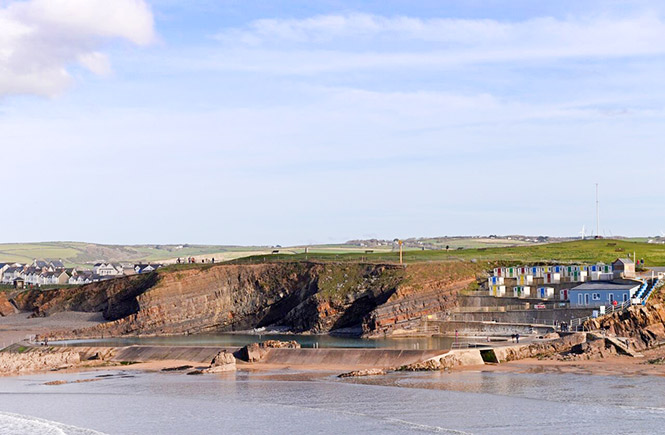 The semi-natural, man-made structure is a beloved feature of Bude, whether you're a local member of the managing organisation – Friends of Bude Sea Pool or fond visitor to the area, you can't help but be drawn in by the aquamarine waters and picturesque location adjacent to the ever-scenic, Summerleaze Beach.
Open to the public since the 1930s, the pool entices over 60,000 visitors every year – making it Bude's number one visitor attraction. Free to the public throughout the year (if you're hardy enough) for a range of water-based activities including swimming, surf life saving and stand up paddle boarding, it provides a relatively safe and sheltered sea experience for a range of users.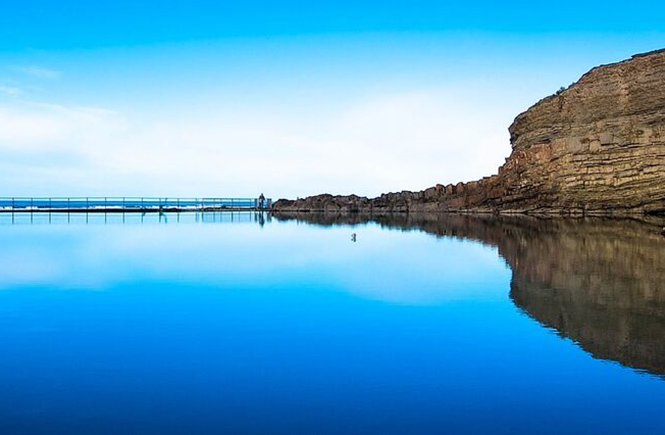 The part-lido part-rock pool measures 91m long by 45m wide, offering expansive waters in which to enjoy the unique wild swimming experience. Because of tidal movements, the conditions and topography can alter daily – with sandbanks randomly arising one day and shoals of fish being deposited by the waves another.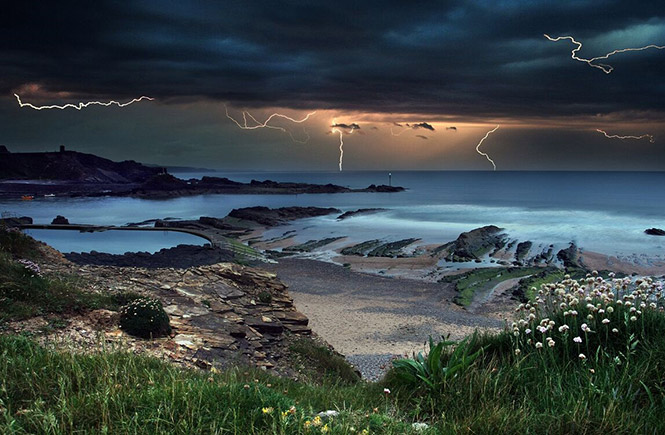 As such, it provides a wonderfully natural setting to absorb the sun rays and soak in the Atlantic seawater, which may lap and swell against the pool edge for a more bracing oceanic spectacle and salt-spraying experience.
Plus, its prime position along the South West Coast Path on the beach flanked by black cliffs with sweeping vistas of Summerleaze allows you to lap up the gorgeous landscape in the reassuring knowledge that should the weather turn, or your desires change – the main town is but a moments walk away.
Have a look at our Holiday Cottages in Bude >
Tags: Bude | North Cornwall |