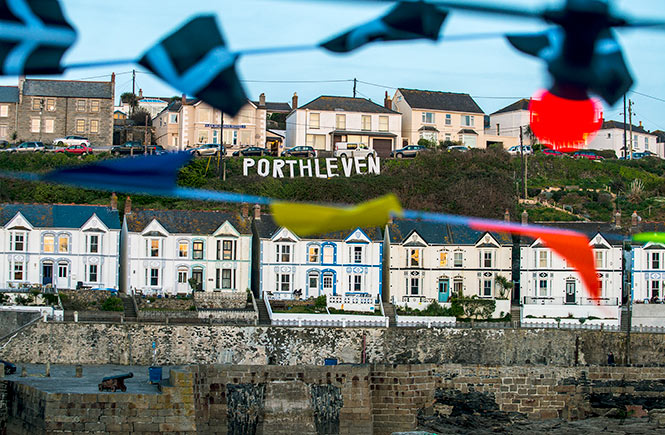 Celebrating all things foodie, the 10th Porthleven Food Festival taking place over the weekend of April 20th – 22nd looks set to be the best yet. Organisers have built upon their tried and tested favourite recipes, added some extra special ingredients, to whip up a tasty three day programme of feasting, fun and frolics. Set in and around the historic harbour, this impressive not-for-profit festival, run by passionate, dedicated volunteers for the benefit of the local community, has grown to become an incredibly slick, professional event, Porthleveners' should be justifiably proud of.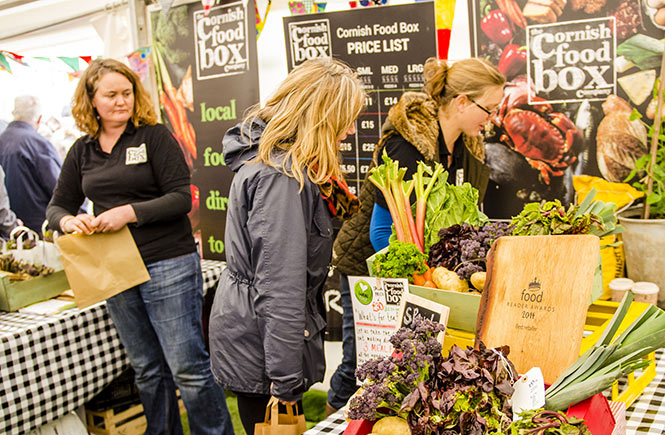 A vast array of food stalls, street food vendors, craft stalls, many showcasing top quality Cornish goods and produce; a dedicated kids' field with activities, performances and workshops; a literary tent where words, film and acoustic loveliness collide; free musical entertainment throughout the day and evening, plus some great ticketed events, be sure to get there early to cram it all in.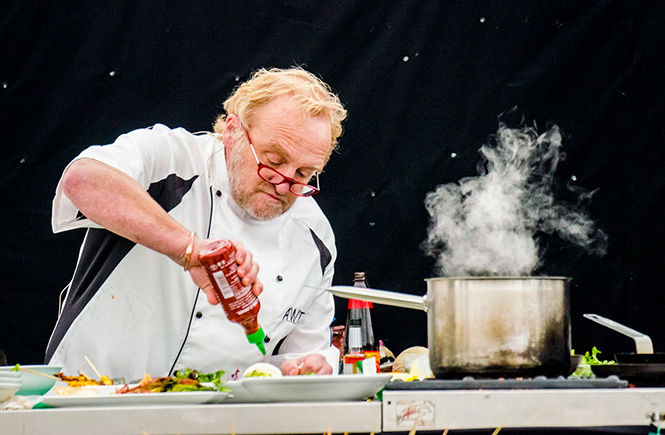 The festival kicks off 10am Friday; like a giant Farmers' Market, no need to buy your food shopping from anywhere else. The range and quality are second to none, and with a festival theme of 'Anti Plastic Fantastic', unnecessary packaging and single use disposable plastics are banned. Committing to a cleaner, greener festival experience for all, while protecting our precious coastline at the same time, event bars will be using vegware fully compostable cups and paper straws, with traders serving up on paper and cardboard plates and boxes, recycling and composting all waste, avoiding single sachets, and reducing food miles as much as practicable, while refillable water bottles are actively encouraged with free tap top ups in shops and restaurants around Porthleven. And if you're feeling arty, why not make your own plastic-free, recycled designer outfit in the Sticky Fingers crafting tent.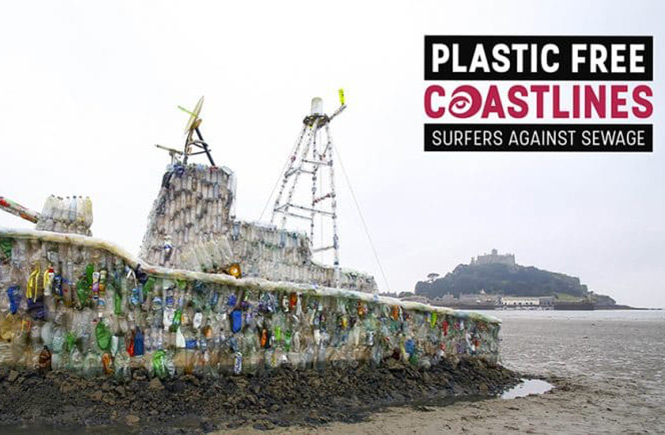 This year, the perennially popular national and international chef's theatre will be staged across two days. See your chef idols in action, like festival patron Antony Worral Thompson, who'll be welcoming festival goers 10am Saturday, followed by a Ready Steady Cook off against Jude Kereama, of Porthleven's very own Michelin Bib Gourmand Award-winning restaurant, Kota. Cornish-Asian fusion vs modern experimental cuisine, it'll be razor sharp knives and woks battling it out for the prestigious PFF gong. If nutrition's your thing, listen in to Naomi Devlin, author of River Cottage Gluten Free and The Gut, and for all the wine lovers, Elly Watkins, Head Sommelier of Fifteen Cornwall, will be sharing tasting notes and tips. Talks and cookery demos are free, but donations towards the festival are always appreciated.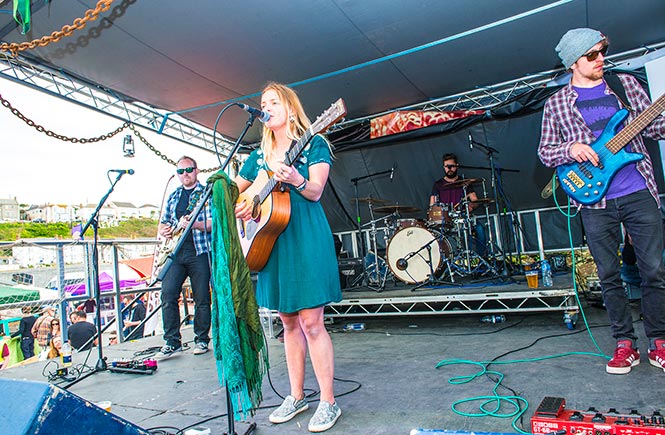 In conjunction with BBC Introducing, which supports emerging new talent – unsigned, undiscovered, under the radar artists – the Lime Kilm stage will be hosting live music from 11am Friday, and all day Saturday and Sunday. Look out for the 'multicultural, dextrous, hedonistic' Madame President, about to set out on their debut nationwide tour; the bizarrely named brass-heavy Head Smashed In Buffalo Jump (2 trombones, 2 trumpets, 2 drum kits, a sousaphone and a rapper); singer-songwriter Hannigan; the Cornish Roots jazzy big band; sultry shanty songstresses Femmes De La Mer; local music scene stalwarts Rosie Crow, Even Nine and more.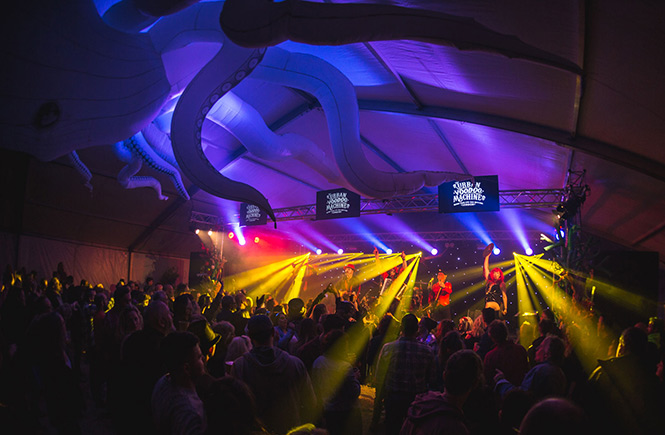 New venue for 2018, the Port and Oyster Pub has an exciting free programme of music all weekend, starting with a ceilidh 7pm Friday featuring The Other Band. While, The Shipyard Sessions' After Dark line-ups promise good bang for your buck, with four plus hours of fantastic bands, full festive lighting and decor, and a guaranteed party atmosphere as the Cornish folk do like a good knees-up. Go Go Skank, The Mosquitoes, Echo Town, Sound of The Sirens, People's String Foundation, Daytoner Live, Company B, Flats & Sharps... deciding which night to plump for will be the hardest, or go the whole hog and pick all three!
Little ones will be well catered in the Family Field, where they can go bouncy castle mad, learn some funky circus skills, watch Airfish's amazing aerial show, have their face festival painted, or get stuck into crafting – all workshops are free of charge and you can stay as long as you like. An alcohol free zone, with child-friendly food stalls on site, keep your eyes peeled for a real live mermaid swimming in the harbour...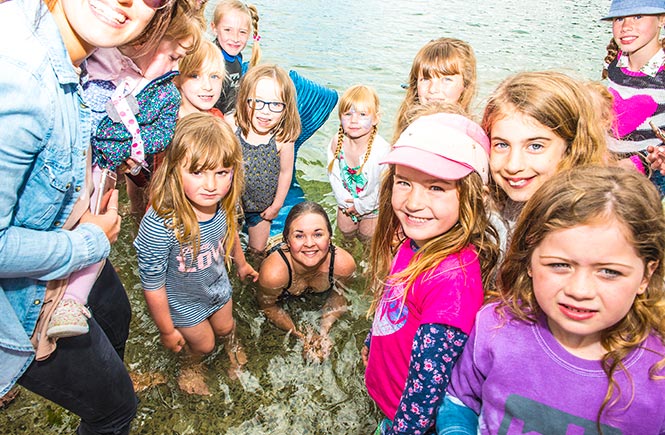 Buskers, street performers, Porthleven's quirky galleries and shops – you'd be hard pressed to be bored with so much going on, while browsing could be lethal to your waistline. Wild Fired Food, Cornish Duck Co Ltd, Cornish Venison Co., Thyme & Tide, Origin Coffee Roasters, Tarquins Gin and more. Wear loose fitting clothing and skip breakfast, as you're sure to be tempted. Come for a day, or make the most of the whole weekend and enjoy it all. Camping, glamping, bell tents, shire huts, the choice is yours, with access to showers and toilets, and only a short walk from the harbour.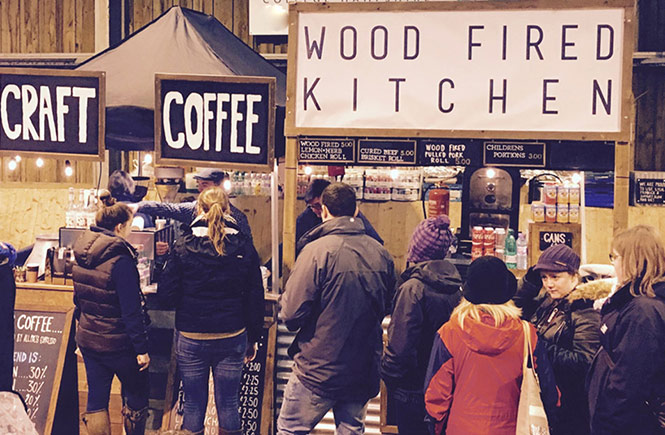 For more info and event tickets visit www.porthlevenfoodfestival.com or view all our holiday cottages in Porthleven>
Tags: Food and Drink | Porthleven |