Sarah Bond
Property Manager for St Ives & Carbis Bay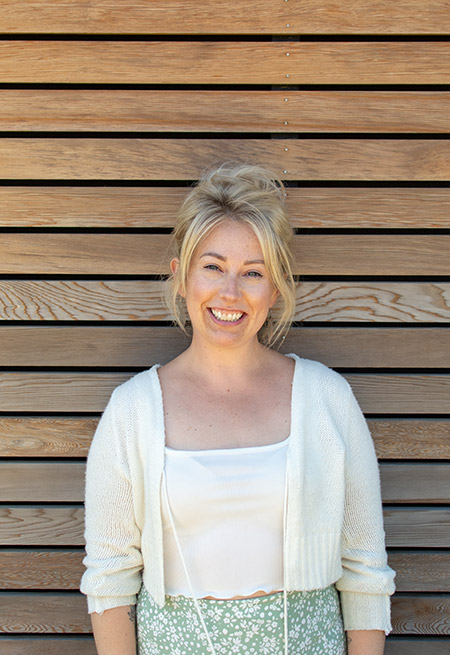 Starting at Aspects Holidays in 2013, Sarah, originally from Berkshire, moved to Cornwall with her family when she was nine. After many happy holidays together in St Ives, they fell in love with the beautiful county and decided to move to a little rural Hamlet just outside of Penzance, called Tredinnick.
Working from the St Ives office since she started, Sarah has spent a great deal of time cultivating and building great relationships with many of our existing owners in her previous role as Owner Liaison Manager. She has decided to explore a new avenue of property acquisition, in the hopes of creating these same lasting bonds with new owners, whilst still maintaining those she has already built during her time here. Before working for Aspects Holidays, Sarah worked for a firm of local solicitors, where she realised the importance of building long-lasting client relationships.
In her spare time, Sarah enjoys spending time with her wonderful little boy and can always be found exploring somewhere in Cornwall on her days off. Alongside this, she enjoys being out on one of her two horses, riding along the moorland near Zennor, or out walking on one of the many gorgeous coastal paths.
Sarah says "I always dreamt I would one day work in St Ives, as it holds so many fond memories, but I never thought it would be in such a fab location on the harbour front with amazing sea views. I have always had a keen interest in property and recently converted my stables into a home for myself and my little one, which I absolutely loved; this made me realise how much I enjoyed the challenge and would love to help others do the same. I've worked in St Ives for nine years and during this time have built a great knowledge of the bustling harbour town, and its surrounding areas, which I feel is so important when guiding both owners and guests as to their perfect holiday home!"