Carla Brown
Property Manager for Perranporth, Newquay & surrounding areas
01637 808080 or 01872 572971
07815 024050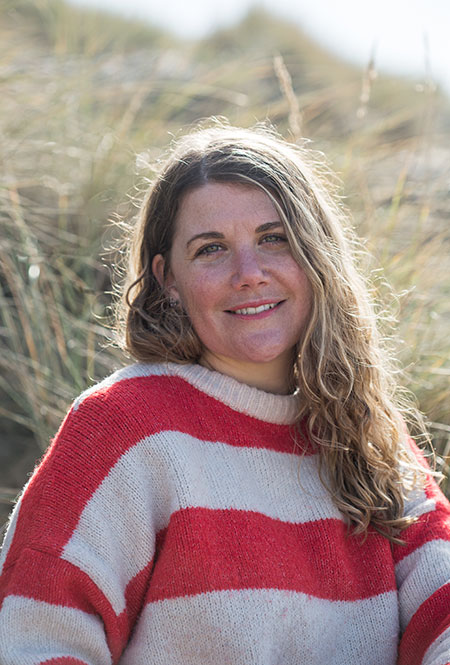 Born in Northern Ireland, Carla spent her early years overseas on an army base. However, on her dad's final posting, they moved back to Newquay, where both her parents were born. Carla spent her summers on the many local beaches with her extensive family.
From a young age, Carla worked as a housekeeper at the local inn, before moving on to waitressing; she loved being around people. She went on to study travel and tourism in college, where she found a love for the world and all the amazing things to see and do. Hospitality gave Carla the opportunity to do the things she wanted to: winters backpacking through Asia and summers working in Newquay, saving for the next adventure. Having spent her twenties traveling the world, she still has a passion for travel, just on a smaller scale.
Carla now spends most mornings cold-water swimming, and enjoys a range of water activities, from surfing and body boarding to paddle boarding and kayaking. When she's not in the ocean, Carla can be found on land, often walking the coast path with her dog, Mini. She also loves wild camping and being out in nature, as well as spending time with family and friends.
Even though Carla has lived all over the world, she says "there is nothing quite like coming home and I feel lucky to call Cornwall my home. Working at Aspects Holidays has helped me to discover so much more about this beautiful County".