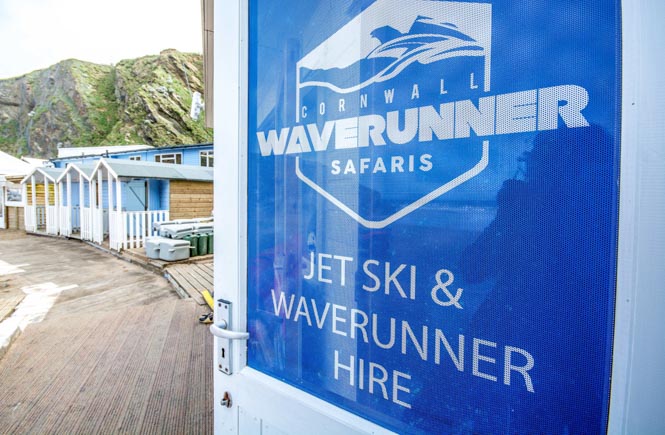 If you're visiting Cornwall and looking for an on-the-water experience like no other, a jet ski safari with Cornwall Waverunner Safaris is definitely the way to go. Newquay is renowned for activity holidays, whether it's surfing, coasteering, abseiling or even tightrope walking, but nothing quite compares to the exhilaration you'll experience tearing it up on a jet ski with Cornwall's beautiful beaches as the backdrop.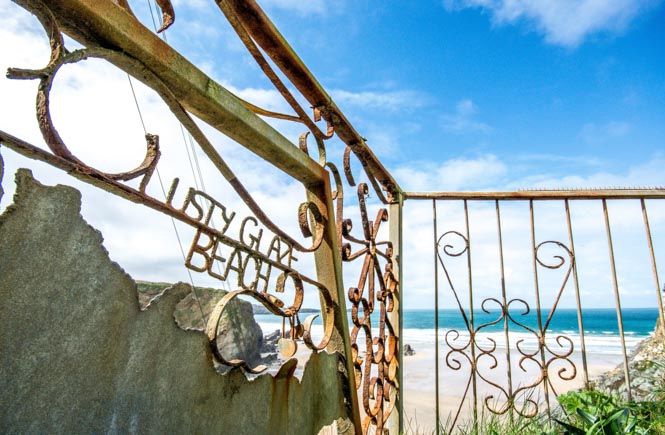 How do we know? When Annie from Cornwall Waverunner Safaris kindly invited us along to try it out, it was an offer we couldn't pass up, so one Saturday afternoon, a few of us from the Aspects office went along to give it a go!
Based at Lusty Glaze beach, one of Newquay's most popular beaches, the setting is perfect. It's a bit of a hike down to their base on the beach, but well worth it. Once there, you'll be kitted out ready to take to the waves, with a toasty wetsuit, wetsuit boots and gloves (if required) and a buoyancy aid. Once suited and booted, we were briefed by our friendly instructor Pete, and ready to go.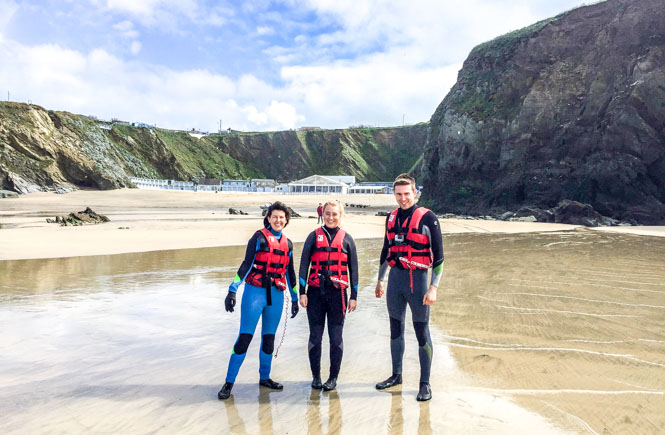 Due to the choppy sea on the day we went, our instructors took us out through the breaking waves to the calmer water out back, clinging on as we jumped over each wave, which was an experience in itself!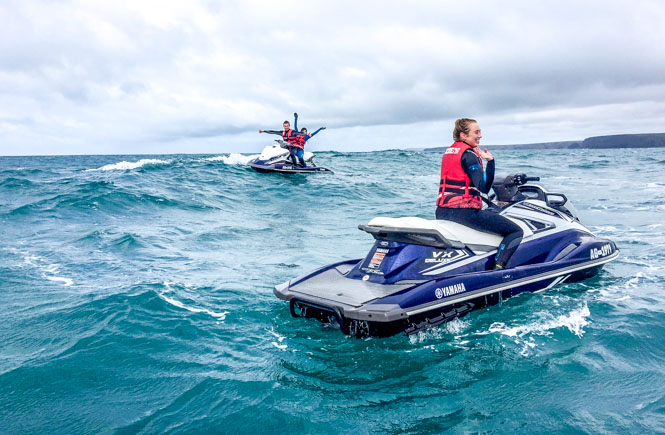 Once on calmer waters, we were shown the controls and within minutes we were off, following behind our instructor Pete as he took us for a blast along the coastline.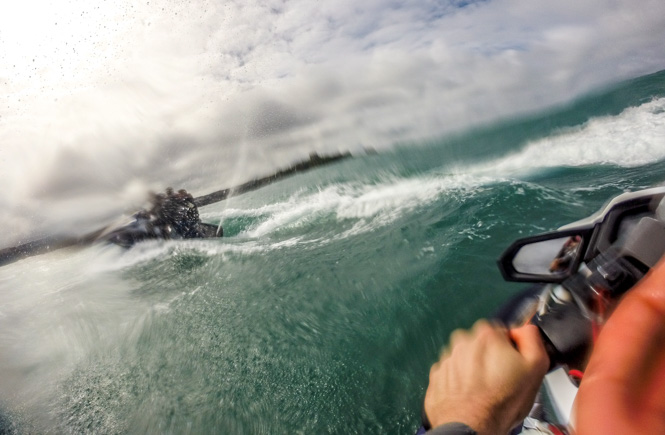 The Yamaha Waverunner jet skiis they use have some serious speed, with a top speed of 70mph! As you can see, it was a bit grey and the sea choppy, but this didn't put a downer on the experience one bit. To see how it looks on a sunny, calm day, watch the video below!
Cornwall Waverunner Safaris offer different packages to suit all budget, ranging from taster sessions, up to the ultimate jet ski safari.
But if jet skiing doesn't take your fancy, they offer lots of other activities too, from banana boat rides to abseiling, surf lessons, and tightrope walking, so you can be sure to find something you like. No experience is necessary so it's perfect for all ages and abilities.
Give them a call to book - you won't regret it!! We'll definitely be back - we might even see you out there!

Stay in Newquay >
Tags: Newquay | Watersports |