Even when the weather is good during your holiday, sometimes the beaches just aren't enough. If you fancy a day out with your family, we've picked out some attractions that are all guaranteed to entertain and sometimes (but don't tell the kids) even educate. And a quick money saving tip: check local newspapers such as the Cornishman and West Briton as they often contain vouchers that will give you discounted entry fees. Booking online can sometimes also give you discounts.
Cornish Seal Sanctuary, Gweek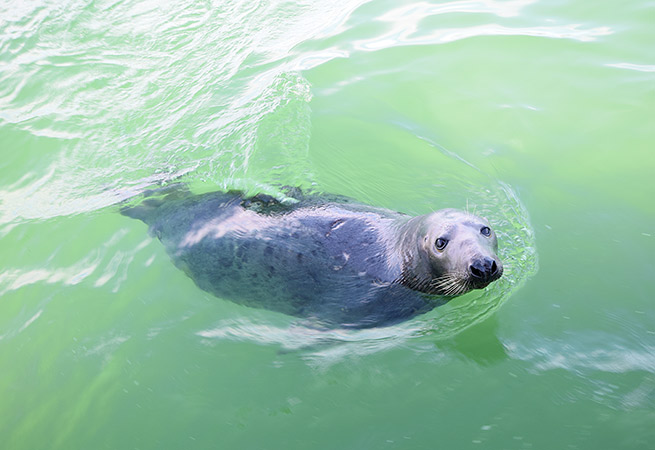 The Cornish Seal Sanctuary was begun in 1958 when Ken Jones rescued a seal from St Agnes beach. One seal became many, and as more and more people called on Ken's expertise in seal rehabilitation, he moved operations to Gweek. The sanctuary is now seen as a leading expert in marine rescue and is regularly called on to assist with all kinds of stranded and injured marine animals. Visitors can see rescued seals and otters, with some pools providing underwater viewing to see the marine animals as naturally as possible. There are also penguins, sealions and a rockpool to investigate. Younger children will love the adventure playground, and there are beautiful walks and views over the Helford River for those who enjoy a bit of peace. Check online before you visit for the times of talks about the residents of the sanctuary, and if you are lucky you may even get to feed some of them!
Poldark Tin Mine & Open Air Museum, Trenear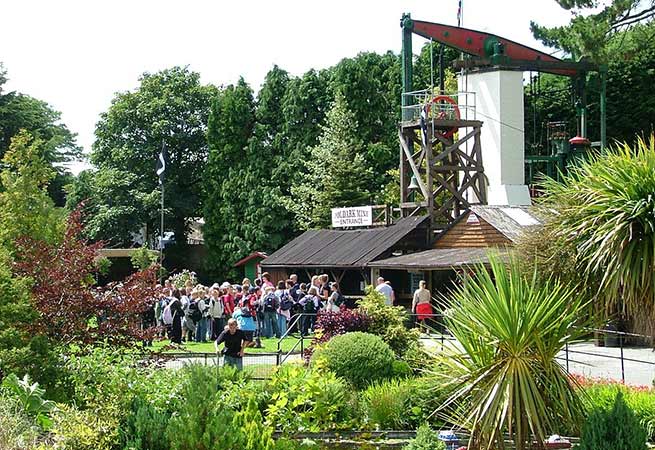 Poldark Mine is an outdoor museum that celebrates the Cornish tin mining industry. Tin has been mined in the Wendron Valley since prehistoric times, making Poldark a particularly important historical attraction. Poldark has suffered in the past from changing fortunes, having lost many of its artefacts and machinery when it was downgraded by English Heritage, but new owners have already started to return the mine to its former glory. Poldark offers the opportunity to tour the mine itself (make sure you wear suitable footwear for the uneven flooring), has beautiful gardens to explore, and promises many more exhibitions and attractions to come in the future. A great place to experience Cornish tin mining now – with the promise of even more to do in the future.
View all our nearby cottages in Hayle >
Eden Project, St Austell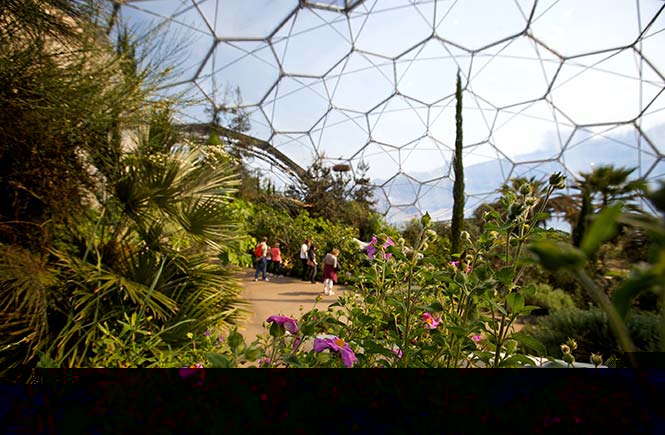 Biodomes full of plants for the serious gardener to enthuse about, bizarre recycled sculptures and interactive displays for those interested in the environment, crafts for small children – there is really something for everyone here. It is easy to make a whole day fun at Eden, especially if they have a special theme running, as they really go all out to impress. They are particularly good at entertaining children during the school holidays – this summer they had a real-life dinosaur roaming around, and they always bring in an ice rink in winter. There is plenty of well organised parking, cafés and restaurants and a brilliant shop that I can guarantee will sell things you have never seen before. There is a serious environmental message here – but it is wrapped up in fun and wonder. A must visit.
St Michael's Mount, Marazion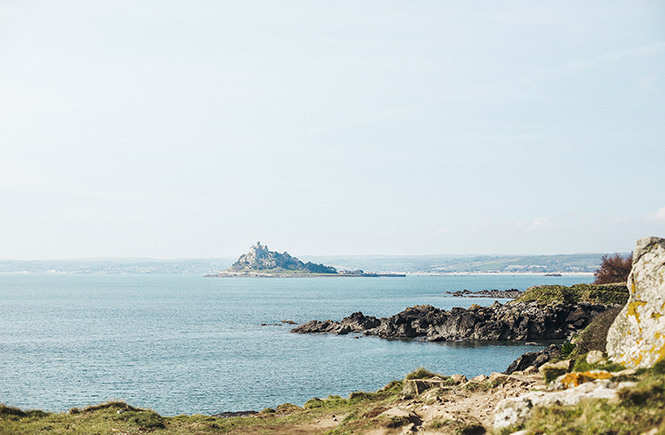 A mystical mount with a castle on top that has been a place of pilgrimage for centuries. St Michael's Mount can be reached by a causeway at low tide, and has boats to bring you back should you get cut off by the sea. This is a National Trust property, and as such has fabulous facilities. There are amazing gardens to roam around, the castle and its history to explore, and Queen Victoria's footprint to find on the harbour wall. St Michael's Mount is visible from almost everywhere in Mounts Bay, and almost tempts you in to investigate as it rises from the mist. There is plenty of parking at Marazion, and a whole day spent over on the Mount would satisfy even the most demanding family. Make sure you know the legend of the giant before you go, and look out for his beating heart that still exists on the steep pathway up to the castle. There are plenty of guides around to explain and embellish the history and legends that surround this island – make sure you visit and find out all about them.
View all our cottages in Marazion >
Geevor Tin Mine, Pendeen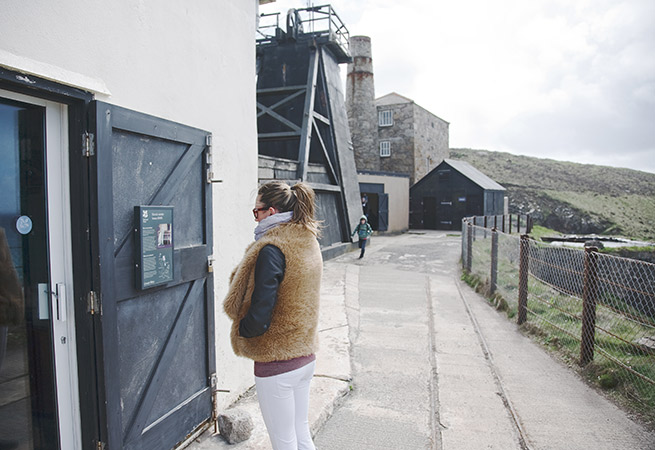 Geevor was the last working tin mine in Cornwall, and as such has an unrivalled sense of history. With arguably the best pasties of any attraction listed here, Geevor represents a fabulous day out. You can see at first-hand how tin was extracted, have a go at being a bal-maiden, and experience what it was truly like underground. Our favourite part is the miners' dry, left in exactly the same state as it was the day the miners left. We always get a few goosebumps here…Tin mining was such an important part of Cornwall's history that places like Geevor have a real responsibility to keep alive an understanding of the conditions and hardships that miners faced – and Geevor does this admirably. Plenty to do, see and learn about.
View all our cottages in Pendeen >
Minack Theatre, Porthcurno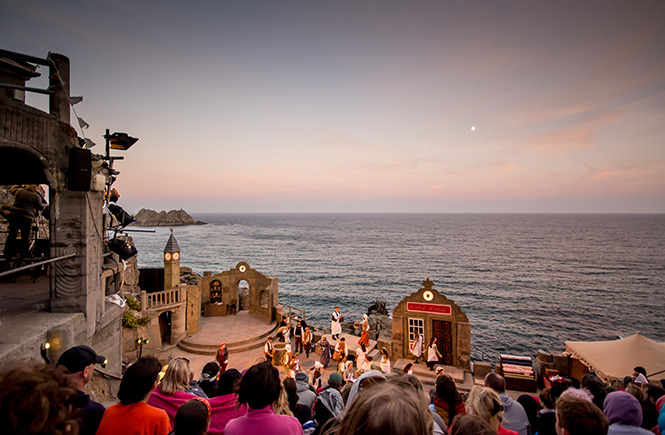 Hand-built by Rowena Cade and her team of gardeners with boulders from nearby Porthcurno Beach and tonnes of cement, this is an outdoor theatre with the magnificent backdrop of the ocean as scenery. Each year there are productions especially for children and for those more serious, and watching a play at the Minack is highly recommended. Remember to bring a cushion to sit on and something to keep out the elements, and try to keep your eyes on the actors as the ocean and its wildlife do their best to butt in as often as they can.
View all our cottages in Porthcurno >
Lost Gardens of Heligan, Pentewan, St Austell
Heligan, an old country house estate, was left in disrepair, and nature started to claim it back. The storms of 1990 uncovered a tiny room with 'Don't come here to sleep or slumber' etched into it, and the desire was born to restore the gardens and make Heligan once more a thing of beauty. There are numerous gardens to explore, walks among the hundred acres of woodland and parkland, and plant collections to covet. Heligan prides itself on offering something for everyone, and has wildlife cams on its website, a wildlife viewing area in the heart of the estate, and an insect hotel to marvel at. It is also an ideal place to host events, with local theatre productions taking place in the evening and even an extreme race through mud and bogs called the Scrooge in December. This is definitely the sort of attraction that changes constantly – keep your eye on Heligan – they will always have something new to offer.
Blue Reef Aquarium, Newquay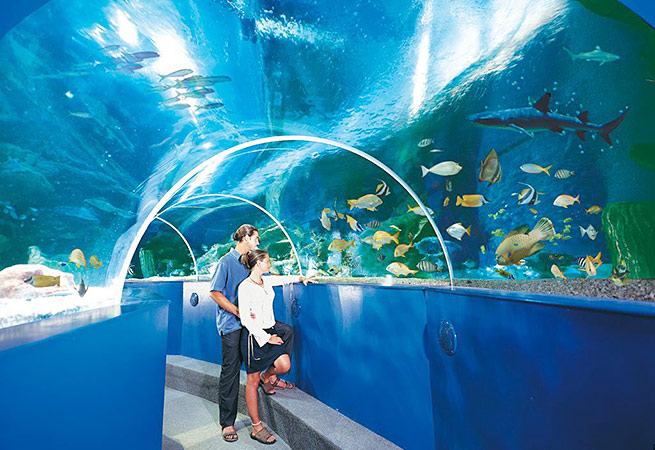 Easy to find as it is signposted from the entrance to Newquay and is situated right in the centre of town above Towan Beach, The Blue Reef Aquarium provides an ocean view of marine life from Cornwall and further afield. Wander through transparent tunnels while the ocean carries on around you giving you a brilliant 360°view of nature at its finest. Expect to see sharks, jellyfish, turtles and more – some of the wildlife here finds its way courtesy of local fishermen who make surprise discoveries in their catch; the latest is a clutch of baby cuttlefish. A fabulous place for children, particularly those interested in anything to do with animals and nature. This is another attraction that often offers vouchers for discounted entry in the local papers – worth a look through before you visit.
Lappa Valley Steam Railway, Newquay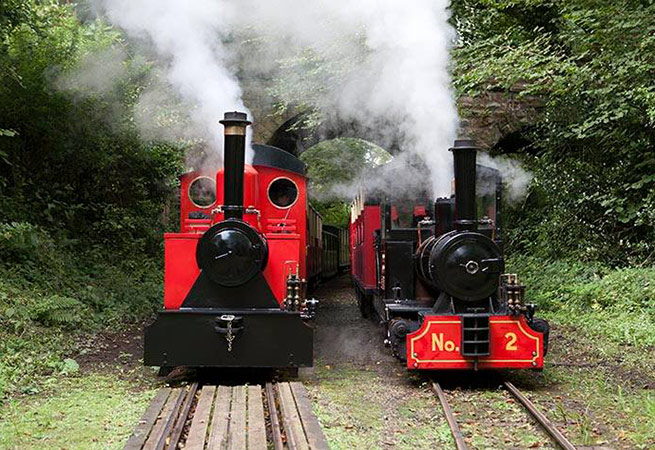 A steam railway with extras – Lappa Valley caters for those who love steam travel and small children who need entertaining! You can ride on steam powered trains, travel on a miniature woodland railway, paddle canoes on the boating lake, play crazy golf, explore a brick and turf maze and take a wildlife trail to explore. Dogs on a lead are welcome, and there are picnic areas and cafés for refreshment. Originally a branch line from Newquay to Chacewater closed during the Beeching period when many local railway lines and stations were decommissioned, the Lappa Valley section was restored by an enthusiast to keep the memory of steam alive. There is an old tin mine, East Wheal Rose on the site too – sadly you are unable to visit inside as Lappa Valley are currently trying to raise the necessary funds to make it safe for visitors, but you can read about the terrible flooding that occurred in 1846, leading to the loss of many lives. A real mixture of activities here – go along and see what your favourite one is.
View all our cottages in Newquay >
Flambards, Helston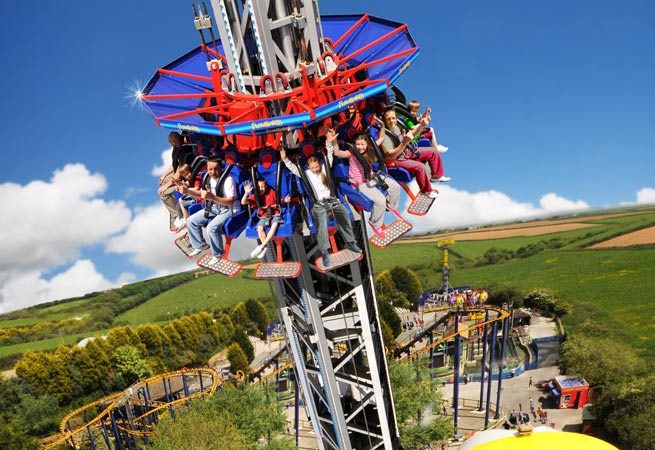 Flambards is West Cornwall's theme park and is much loved by locals and those who visit on holiday. It may not have the variety of rides that larger, more famous and more expensive theme parks have, but if you are an adrenalin seeker there are rides that drop you out of the sky, soak you to the skin and spin you around upside down. There are also plenty of rides for young children including an old-fashioned carousel, teacups and a roller coaster. The rides, however, are only a small part of what Flambards has to offer. The theme park was originally opened in the 1970s to house the historic aircraft used in the TV series of the same name, and an aircraft exhibition is still there today.  There is also a hands-on science part where children can push levers, shout into things and distort their senses with mirrors and moving walkways. There is plenty to interest history buffs, with Victorian Village and Britain in the Blitz recreations and a War Gallery to honour those who fought in World War One and Two. There is even an indoor play barn with soft play and a ball pit to entertain small children on really rainy days. There has recently been a change in ownership of Flambards, but it has lost none of its charm and is well worth a visit; just make sure that out of the main season you check the website, as the rides only operate on certain days. Yet another money saving tip – Flambards is one of the attractions included in a certain supermarket's clubcard voucher scheme – so a bit of forward planning can save you lots of money.
View all our cottages in Helston >
Where to find them:
For more ideas read our blog on The best free days out in Cornwall >
Tags: Eden Project | Family | Hayle | Helston | Marazion | Minack Theatre | Newquay | Pendeen | Porthcurno | St Austell | St Michael's Mount | Theatre |