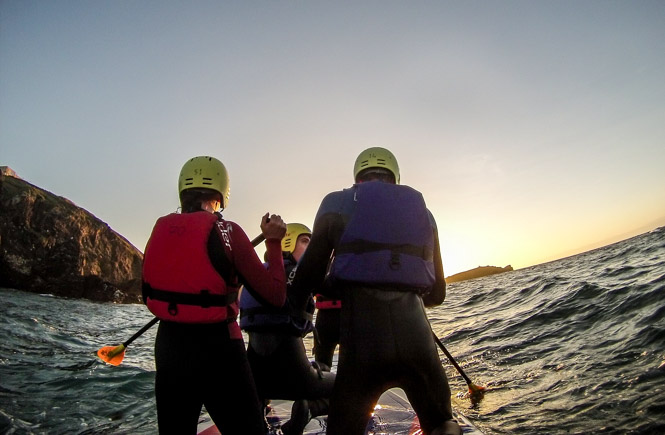 Across Cornwall, the longer days and the warmer weather begins to entice us out of hibernation mode and has us seizing every opportunity to enjoy the outdoors and fresh air. So when Newquay Activity Centre offered us the chance to experience their newest activity - Super SUP, we leapt at the opportunity! One April evening, we headed to the centre on Headland Road in Newquay, as the clouds cleared and the sun beamed down.
We were greeted by Rob Barber of Newquay Activity Centre, who introduced us to our instructors Johnny Fryer and Mark Kelly for our debrief, before helping us get suited and booted and introducing us to their 15 foot Super SUP! For those unfamiliar with the sport, Stand Up Paddleboarding is traditionally an individual activity, balancing on a large board with a paddle and gliding across the water. The Super SUP requires a bit more of a team effort!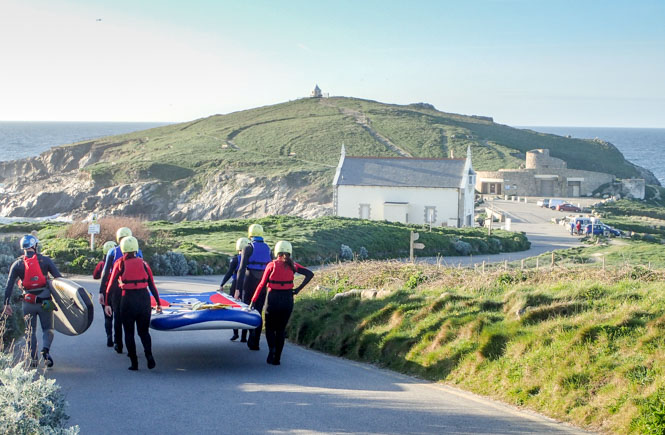 Once kitted up, we each took a handle and carried the Super SUP towards Towan Headland, before launching it down the old lifeboat slip into the sea at an area known as the Gazzle. We climbed (gracefully) aboard and after a few initial wobbles and lots of giggles, we were off! Balancing on our knees, and trying to keep the weight distributed evenly across the board, we paddled out around the coastline to explore the nooks and caves, with stories of smuggling told by Mark along the way.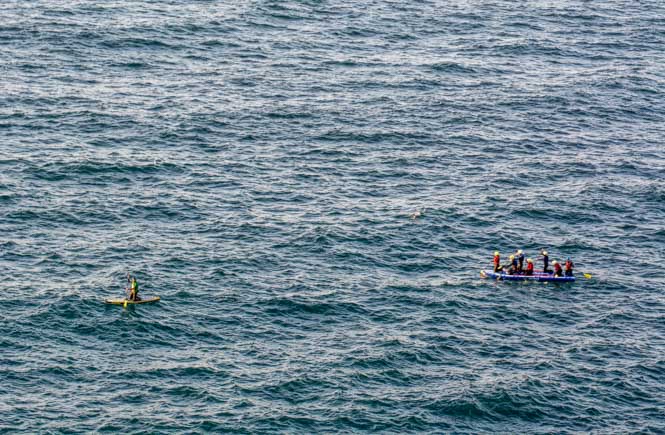 Out on the open water, it was time to really try out our sea legs and attempt to stand up together! On the count of one, two and three…we scramble up from our knees! Our weight, so far balanced, begins to shift and the board becomes a tightrope, with six pairs of wobbly legs each trying to find their footing amongst the fits of uncontrollable laughter, before finally splashing into the sea! Like baby seals (or beached whales) we slip back onto the board, our legs shaky and our stomachs aching from laughing.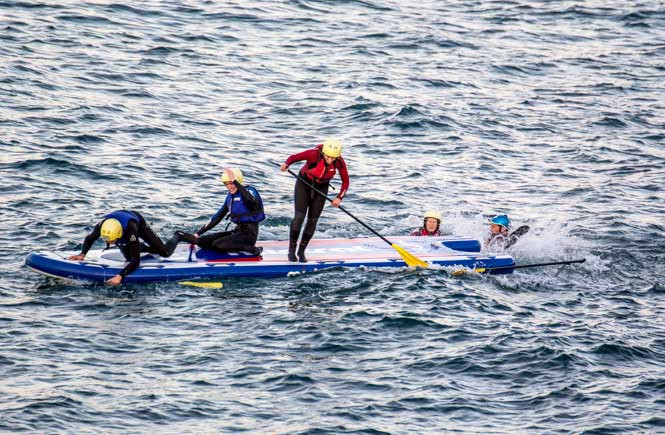 Once we have composed ourselves and rebalanced (on our knees!) we continue on our journey to Adventure Gulley, a little cove surrounded by tall clifftops and views towards Trevose Head. Our faded trepidation starts to return as we take it in turn to swim to the cliffside and climb up to a level of about five meters, accompanied by Johnny, before leaping off into the water below. Hearts thumping, we each peer down and with a deep breath, and egged on by our workmates, take the plunge, returning to the surface with a feeling of triumph
It was now time to start making our way back, accompanied by the most beautiful setting sun, our target for home! Smiles on our faces and exhilarated from our achievements, it was only right that we had one last attempt at standing up together. The giggles started setting in as we prepared for our finale, taking it in turns to steady ourselves to our feet and keep paddling towards the sun.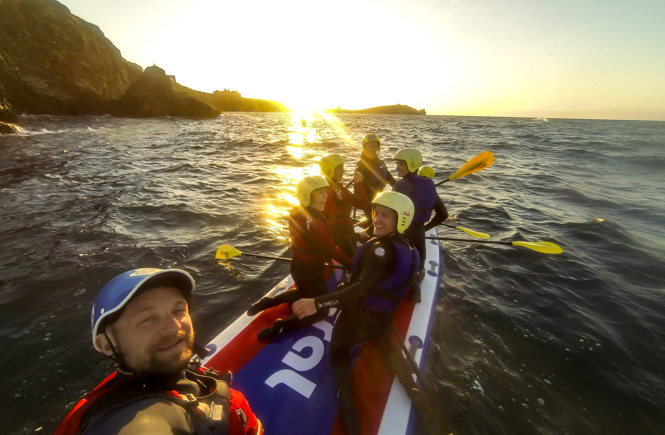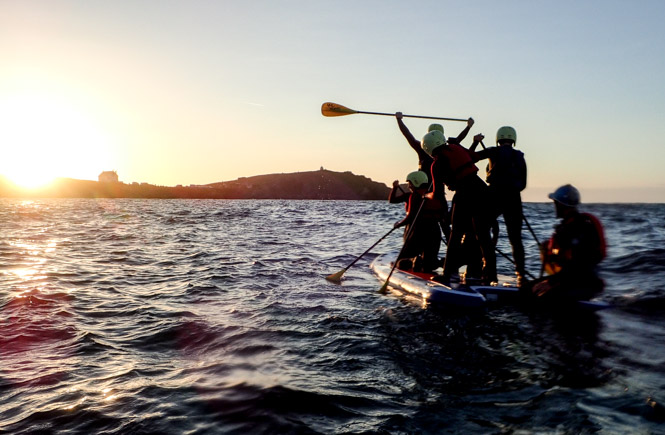 One by one, steadying our tired legs, we did it, we were up! About twenty seconds of pure joy followed, all very pleased with ourselves, before Mark kindly decides to join us and stand up as well. Before we knew it, the board shot out from under our feet, allowing us one final dip in the sea! Thanks Mark!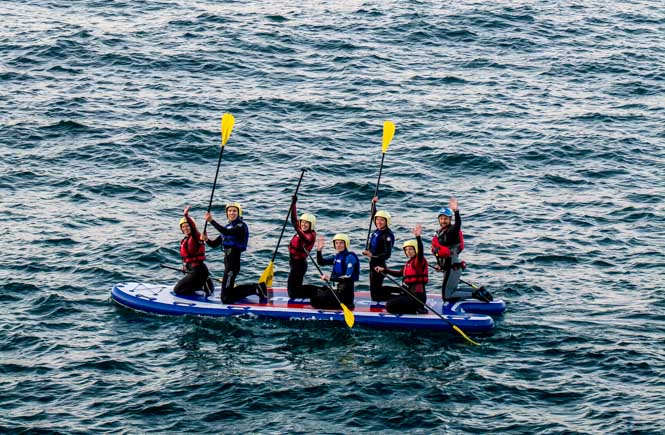 We made it back as the sun set over Fistral beach and carried the Super SUP back to the centre before enjoying a steaming hot shower to warm our muscles. We ended the evening with a drink and some food at the Carnmarth Hotel next door, reliving the fun we had out on the water.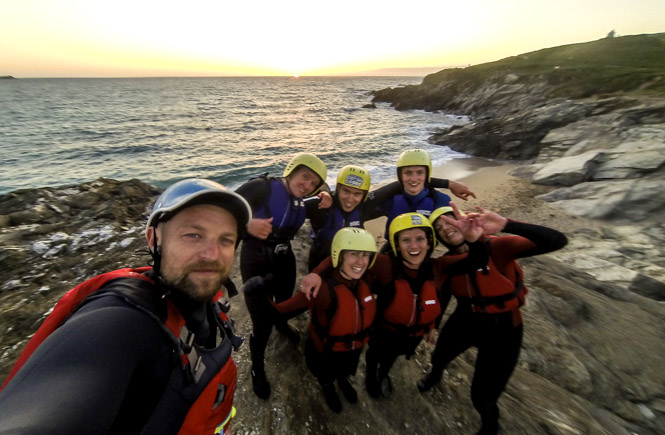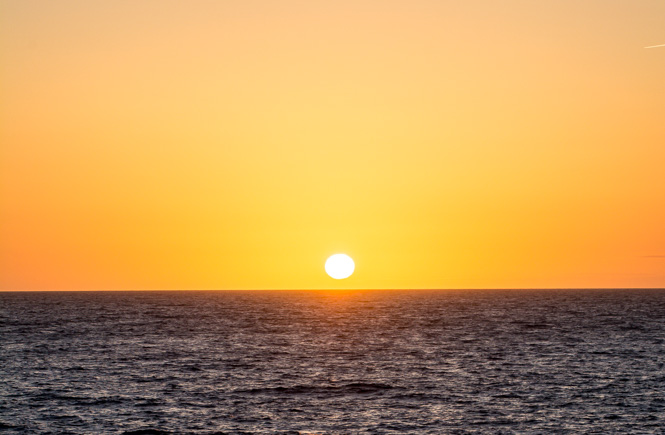 Full of local knowledge and completely reassuring, the team at Newquay Activity Centre couldn't have been more helpful. We highly recommend paying them a visit when in Newquay to take part in one of the many activities on offer. As well as the Super SUP experience, they provide Coasteering adventures, surfboard hire and of course surf lessons headed up by three times national champion and one of our Super SUP companions, Johnny Fryer. Where better to learn to surf than at Newquay's longest running surf school.
www.newquayactivitycentre.co.uk
Tags: Newquay | Watersports |