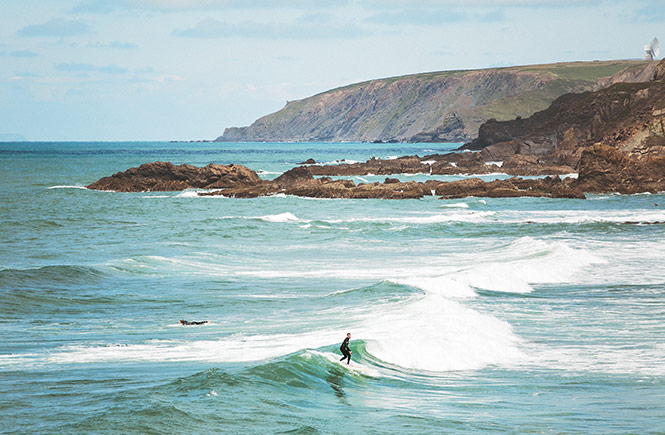 North Cornwall is one of the county's most lusted-after locales. And it doesn't take a genius to figure out why. Dramatic seascapes skirt a rugged coastline where land and ocean collide to spellbinding effect.
From geology and history to myth and legend, the area is awash with intrigue and natural beauty. Crackington Haven makes manifest its name by boasting a secluded spot between Bude and Boscastle, making the perfect destination to escape the crowds while providing a brilliant base to explore north Cornwall's variety of other offerings.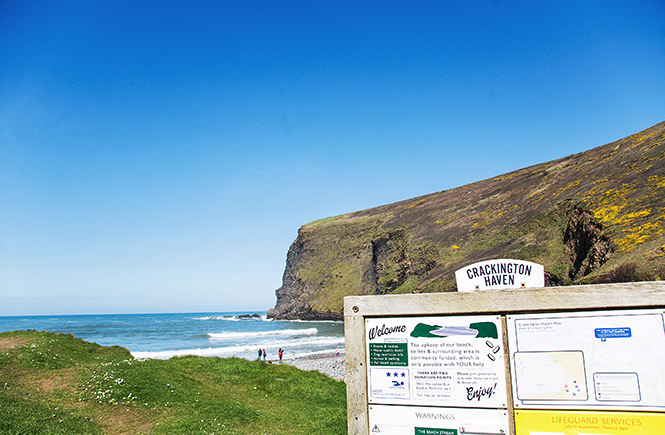 From seaside towns to moorland, breath-taking bays and scenic Cornish villages, Crackington Haven is the gateway to some truly memorable day out destinations.
Here are just a few ideas for starters…
Boscastle
Travel south to the beautiful village of Boscastle to see one of Cornwall's most celebrated fishing ports, which is home to an array of stunning natural features including Pentargon Waterfall, medieval fields known as The Stitches, the stunning River Valency, nearby Rocky Valley in Bossiney and, of course, those soul-stirring sea and cliff views.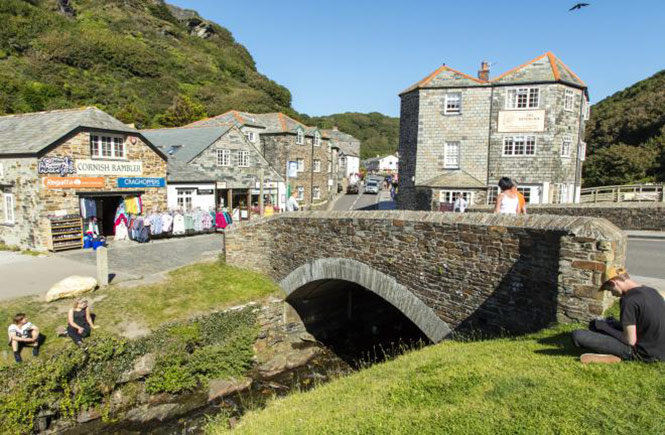 The Museum of Witchcraft and Magic is here – housing the world's largest collection of its kind – to complete a fascinating and inspiring day out for the entire family.
Tintagel
Further south sits the land of legend that is, Tintagel. The Roman castle ruins are a must-see not only for their spectacular cliff side setting, but for the historic King Arthur associations and stirring sense of place.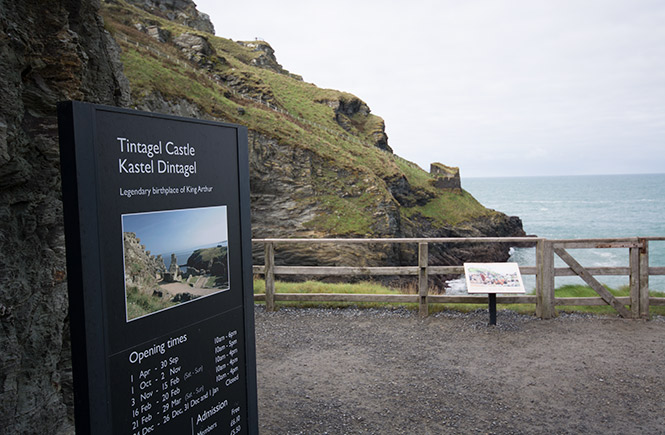 Venture down to the beach below for Merlin's Cave and schedule a stop-off as St Nectan's Glen waterfall, where a hermitage and trio of waterfalls – the most striking being a 60-foot cascade – sit amongst ancient woodland in an Area of Outstanding Natural Beauty.
Widemouth Bay
Head north for the gorgeous Atlantic stretch of Widemouth Bay, where a mile-and-a-half of golden sands presents plenty of space to sit, surf and spread out as you embark upon a walk, watersports or simply kick back in unspoilt surrounds.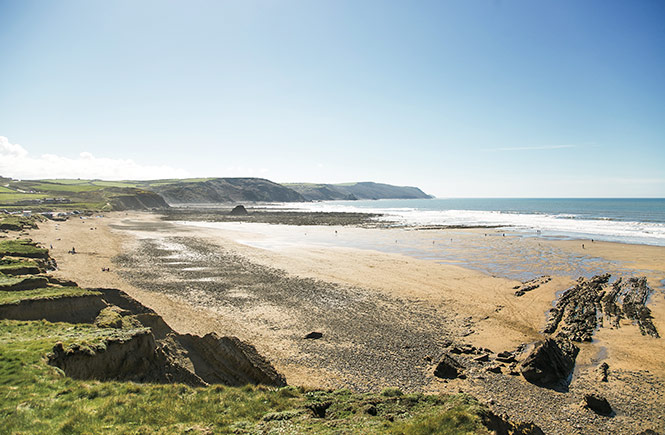 Explore the South West Coast Path, take the kids (and dog!) to Black Rock for some quality rock pooling, and stop-off at Millook Cliff's eye-catching site of geological interest.
Bude
One of north Cornwall's most popular visitor destinations, Bude is a surfing hotspot and beach-lover's dream.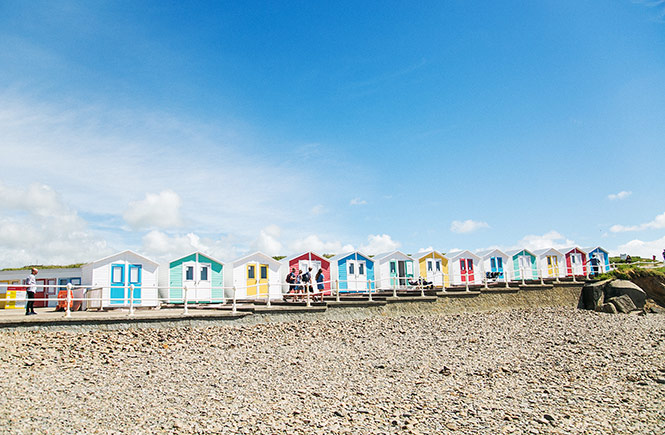 Boasting a tally of beaches that satisfy a range of urges from surfing to sunbathing, walking and loafing, the town is also home to a stunning sea pool and canal, both of which present idyllic locations to sample anything from kayaking to canoeing and fishing.
Bodmin Moor
Don't forget north Cornwall's stunning rural hinterland, where there are oodles of things to see and do.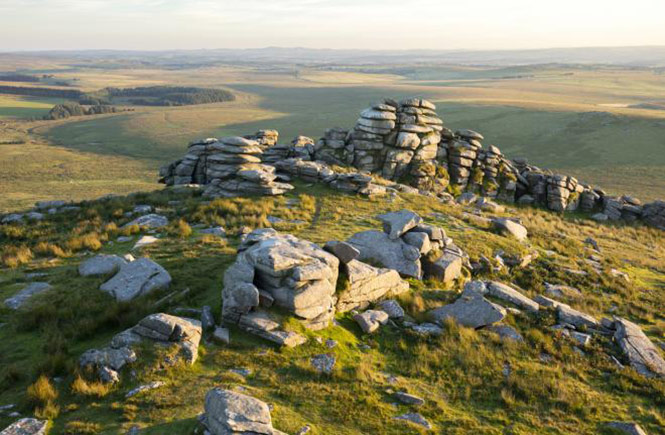 From a rural ramble across historic sights, megalithic hill forts, lakes, woodland and river valleys to a range of outdoor activities including hiking, cycling and horse riding – along with watersports at Siblyback Lake: Bodmin Moor is a mecca for everything outdoors.
And don't forget to continue the search for legend at nearby Camelford (reputedly Camelot), where King Arthur's Stone and the Arthurian Centre awaits before taking to the wheels along the Camel Trail – Cornwall's 20 mile and super scenic recreational cycling and walking route.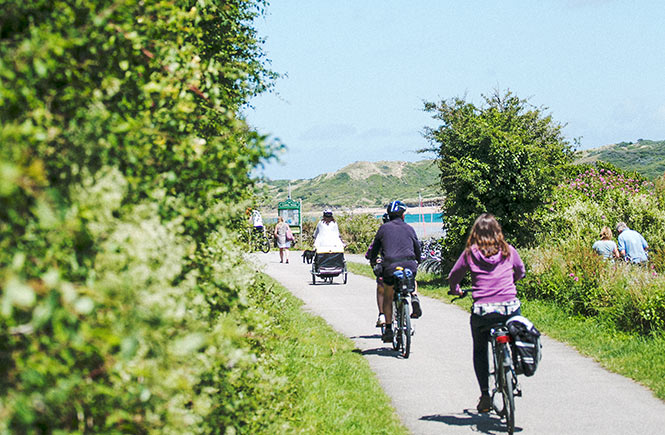 If you fancy exploring Crackington Haven, view all our holiday cottages in Crackington Haven, Bude, Widemouth Bay and Morwenstow>
Tags: Beaches | Bude | Cycling | Family | North Cornwall | Tintagel | Bodmin | Crackington Haven | Widemouth Bay |