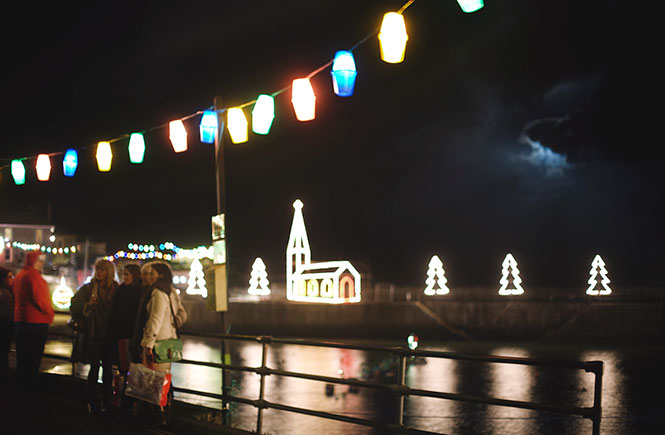 It just doesn't feel like Christmas unless you have a trip planned to see the Christmas lights display in the small fishing village of Mousehole. This year, the big switch on is happening on Saturday 16th December. If you can't make it to the switch on, watch it live on our webcam!
The display has been produced every year since 1963 and now contains an estimated 7000 bulbs. Not even storms can stop the lights from shining out, although they are dimmed for a short time on the 19th December each year to commemorate the anniversary of the Penlee Lifeboat Disaster.
Driving from Penzance, park in the large car park just before the entrance to the village and enjoy following the lanterns on the easy 10-minute walk. The main display is in Mousehole Harbour, but you will see plenty of festivity on your way, as groups dress up in fancy dress to appreciate the lights and families wrap up against the Cornish weather. The switch on ceremony is happening on Sat 16th December, it's sure to be a highlight of the festive season!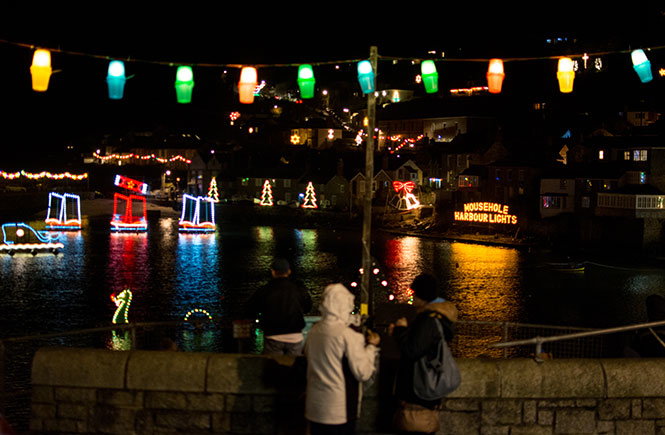 The best way to enjoy the lights is of course after dark, wandering through the atmospheric narrow streets of Mousehole to spot the different arrangements, some of which have been used for decades. Our favourites are the Mousehole cat, which gives you a good excuse to reread the story when you get home, and we love the sea monster, although new designs are introduced every year. A gentle stroll around town leads you to the doors of the Ship Inn or the Old Coastguard Hotel where you can warm through and grab a bite to eat.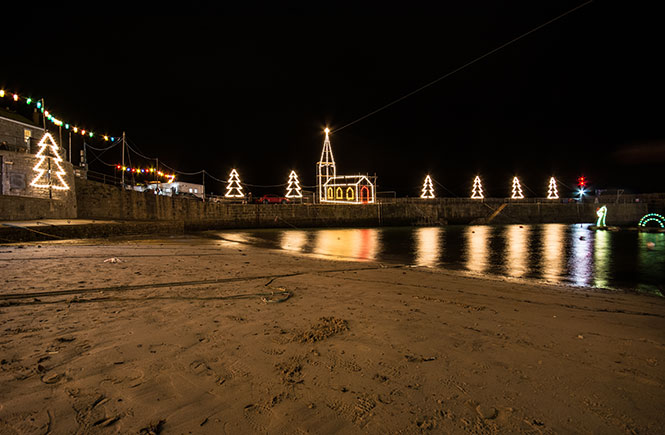 December 23rd is also a date to watch in Mousehole as the town celebrates Tom Bawcock's Eve.
Mousehole truly puts itself on the map at Christmas time with these events, and will provide some really wonderful memories for your family as you discover the hidden festive treats the village has to offer.
You can find out more about the event, and donate to support the lights on their website here.
View all of our Mousehole Cottages >