Last year we had to miss out on all the exciting Christmas activities we look forward to, so this year is the perfect opportunity to make up for it. We have put together the top five things to do this festive season, to help you get into the Christmas spirit!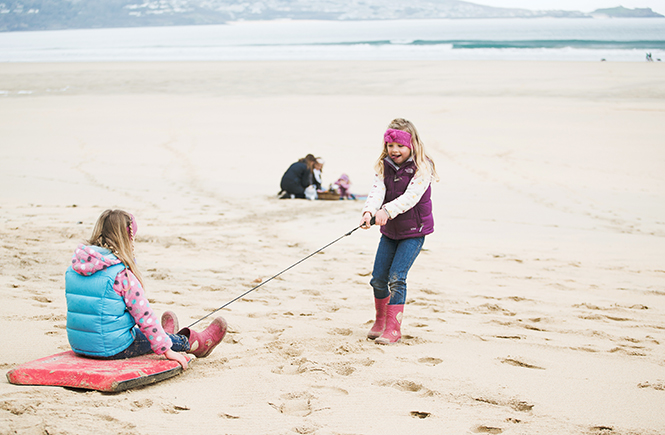 1. Tunnel of Lights: Arctic Adventure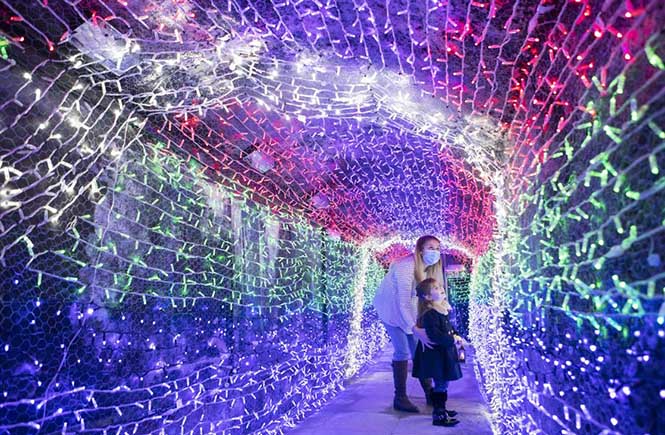 After the success of last year's tunnel, Shipwreck Treasure Museum in Charlestown are once again transforming their underground tunnels into a sparking wonderland of glittering waterfalls, giant icebergs, and frozen shipwrecks. This year the museum has promised it to be just as enchanting, with thousands of lights, atmospheric Arctic soundscapes, and a magical journey through a polar world. This year there is two different ones, the Autumn experience runs from 23rd October to 28th November, they then open the Christmas Tunnel of Lights on 1st December, with a brand new tunnel, never opened to visitors before. The tunnel promises to add some sparkle to winter nights with its dazzling displays, and is perfect for all ages. This event sold out last year, and only runs until 9th January, so get your tickets booked quickly! You can book tickets on the museum's website.
2. Mousehole Christmas Lights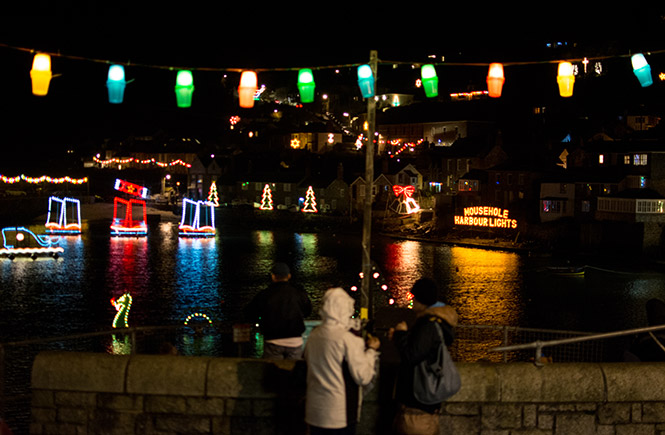 The Mousehole Harbour Lights committee had to cancel last year's display due to the pandemic but this year the famous lights will be switched on again! Aspects Holidays have helped illuminate Mousehole this year by donating £1000 to help the cost of running the display. As a break from tradition and to avoid encouraging crowds there will not be a switch on date but it is anticipated all the lights will be switched on by mid-December. These lights attract people from across Cornwall, for their quirky designs such as the whale and star-gazey pie, and the fact some of them are in the sea. You don't need to book so wrap up warm and make your way to Mousehole. To find out more about the fundraising efforts you can check it out here.
3. Christmas at Eden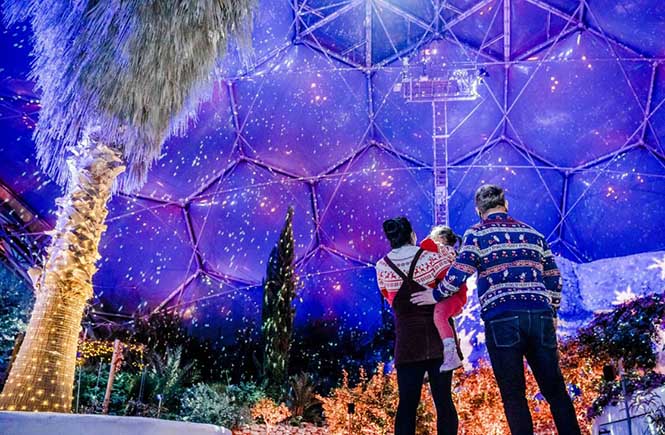 Get ready to fill up on festive cheer at Eden's Christmas experience. Get your skates on, as the ice rink is back for winter! Fun for all the family, you can find prices and book a 40-minute block on the Eden Project's website, you can also hire a penguin stability aid for younger kids. There is also the chance to discover the twinkling Mediterranean Biome where there will be lots of festive cheer with a live band playing all your seasonal favourites. The Rainforest Biome will be where you can wander around the colourful lighting and their beautiful waterfall. You do have to have booked general admission tickets to have access to all the Christmas extras. Check out their website here for more details.
4. Fowey Christmas Market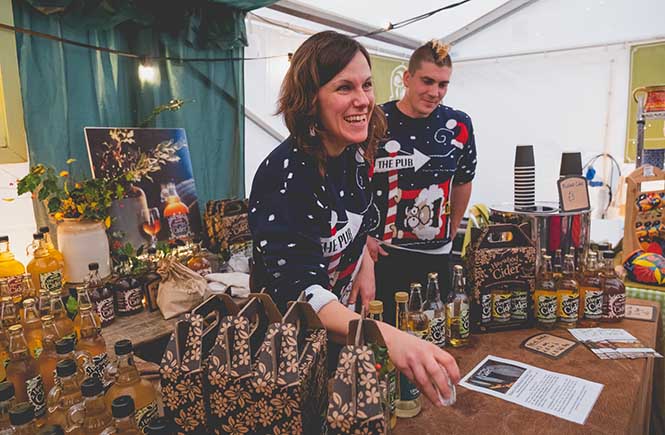 Always a must for the Christmas season is a good festive market. Fowey Christmas market attracts thousands of visitors to the quaint harbour town every year which comes alive with at least 80 regional traders for Christmas shopping, music, seasonal food and drink and festive gifts. The market starts on Friday 26th November 5.30- 8.30, and is on Saturday 27th and Sunday 28th from 10am. This market is a great opportunity to support local businesses by buying handmade gifts and local produce you wouldn't get from high street shops. There will be plenty of mulled wine to sip along the way. Details can be found on their website.
5. Heligan Night Garden- An Enchanting Lantern Experience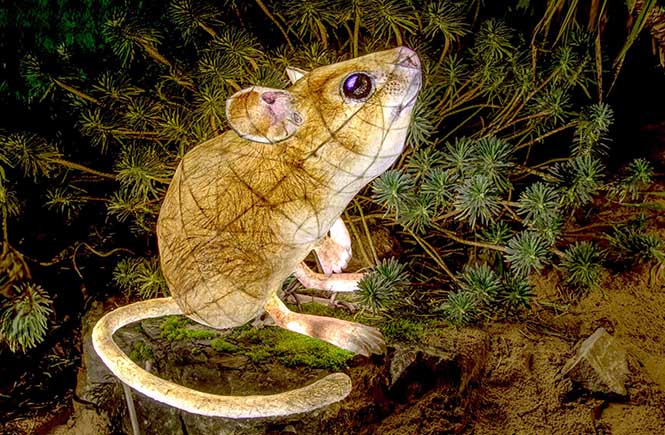 Set amongst the atmospheric Lost Gardens of Heligan, after the success of last year, the gardens will be once again beautifully lit by traditional paraffin lanterns, you can discover a breath-taking display of flora and fauna lanterns illuminated within Heligan's iconic locations. The illuminated trail includes creatures such as owls, hares, butterflies and robins. You can see The Lantern Experience every Saturday and Sunday from November 20th to January 2nd. You'll need to book your tickets here.
If you're looking for a cosy cottage to celebrate a Christmas to remember this year, then check out our Christmas cottages in Cornwall.
This blog was written by our fantastic work experience student, Molly Rusden.