We love Watergate Bay; it's one of our favourite places to spend a day at the beach, be an adrenaline junkie or watch the sun set with a glass of wine – and with dogs welcome all year round, it's the perfect day out for the entire family when staying at one of our Newquay cottages.
There are sports for everyone, from surf lessons and body-boarding, to kite-surfing, paddle-surfing and jet skiing…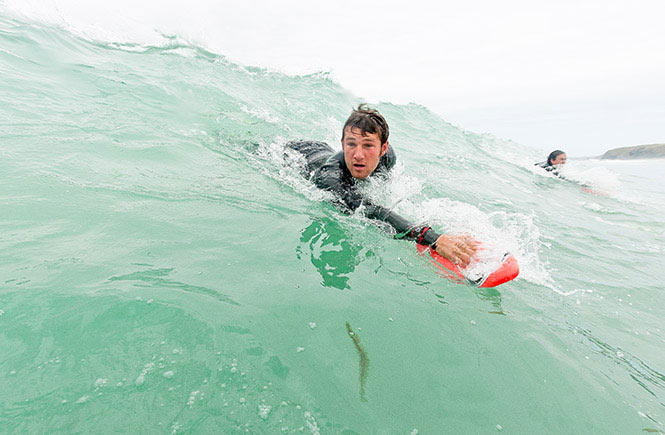 If you want to give them a go, you have the choice of either hiring equipment and doing it yourself or having lessons from the Extreme Academy instructors.
Options are really affordable with a half day introduction to surfing for only £35, a whole day for £47, half a days introduction to stand-up paddle boarding for £40, a two hour introduction to body-boarding for just £25 and wave-ski lessons from just £35.
With prices this fantastic, you can leave hubby and the kids frolicking in the surf whilst you slip off to the Watergate Bay Hotel and enjoy a serene swim in the sea view pool, cliff top hot tub and enjoy a muscle melting massage in the spa. Membership starts at just £80 for the day including a massage, use of the facilities and lunch at the Beach Hut, so you can pop back to enjoy lunch with the family before spending an afternoon relaxing.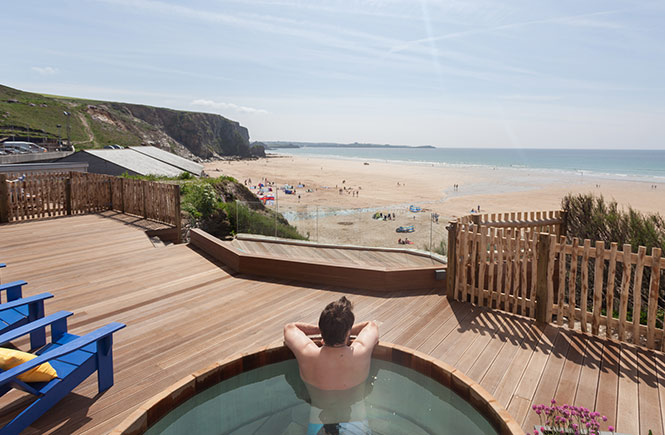 For those looking for a slightly more energetic afternoon, why not enjoy the cliff walk from Watergate Bay to Mawgan Porth? Take the dog and stretch your legs, stopping off in Mawgan Porth at the Merrymoor, overlooking the beach with a glass of something cold.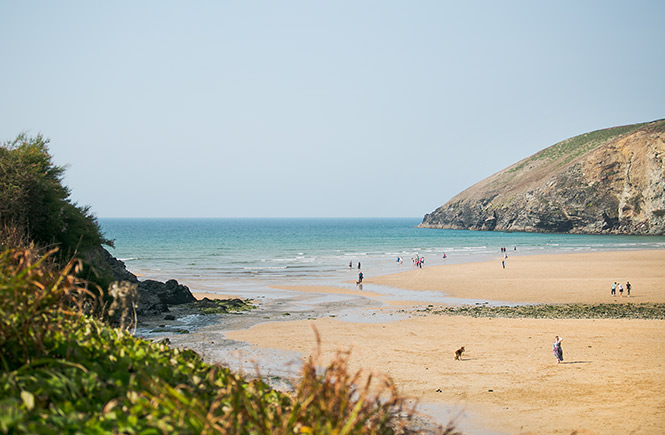 Or if you fancy staying put in Watergate Bay, soak up some rays or read a novel on the sand whilst the kids explore the water! If it gets a bit chilly, pop in to the Beach Hut and enjoy an Extreme Hot Chocolate (that's as extreme as we get!)
It is a whole other level with marshmallows, cream and Jazzies (you know, the chocolate discs covered in hundreds and thousands) – trust us, it's divine!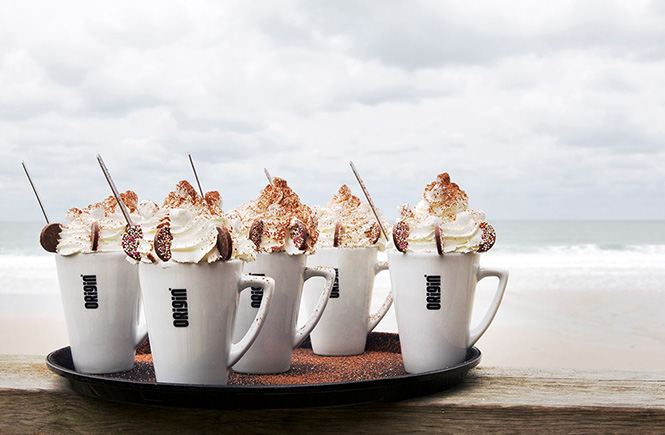 We can think of nothing better than being out in the fresh Cornish sea air before retreating back to one of our cottages in Newquay. Have you enjoyed an extreme day at Watergate? Share your pictures with us on our Facebook page, we love to see others braving the elements!
If this doesn't take your fancy, check out our blog post on family days out in Cornwall >
Tags: Beaches | Newquay | Surfing | Watersports |