Even if it's a scorcher of a summer, you'll undoubtedly want to swap the sand for a taste of the county's world-renowned cultural landscape at some point, and July's enticing programme of events promises to deliver an imaginative dimension to every type of visitor's stay.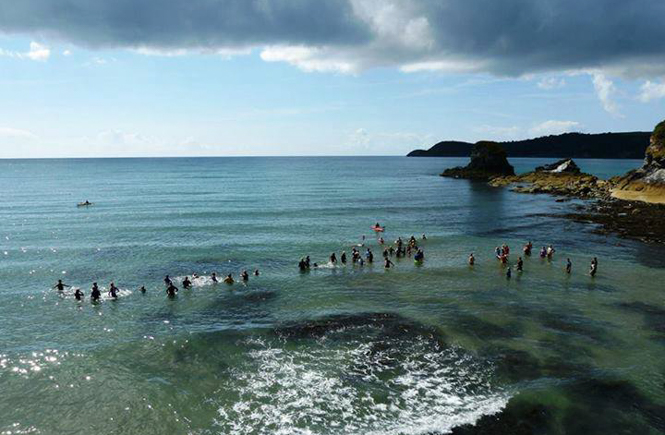 From its globally celebrated arts scene to more esoteric events you won't find anywhere else in the world, the Duchy offers a unique mix of not-to-be-missed experiences, whether it's heritage or the high seas that you seek – here's some top ideas for starters…
Art Exhibitions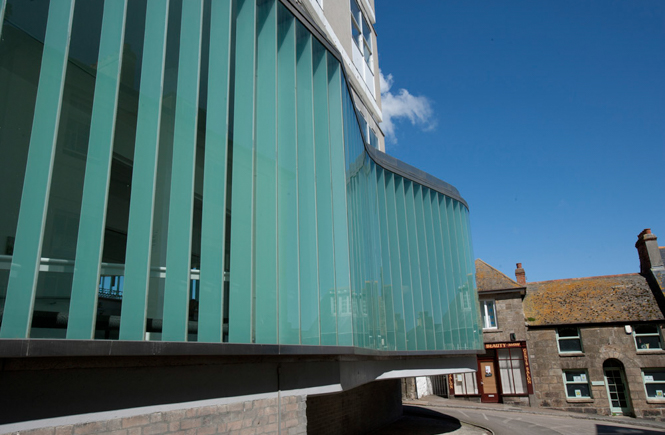 Head to the striking seaside architectural gem of Tate St Ives for some truly spellbinding works by local and international artists that'll guarantee some creative food for thought of the highest calibre.
Lebanese artist Huguette Caland will be showcasing her expansive figurative and abstract canvases until 1st September (with daily tours, a Life Drawing workshop and Curator's Tour all coinciding with her exhibition), while Allard Van Hoorn's Urban Songlines 2009-19 presents a fascinating series of short films.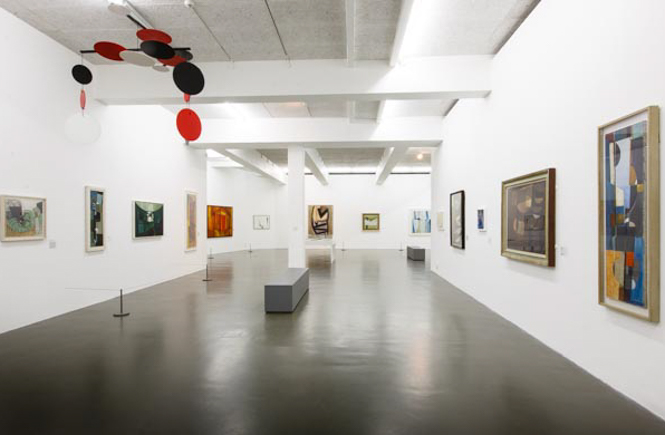 West Cornwall's other artistic hubs offer up further inspiration courtesy of Simon Faithfull's 'Fathom' at The Exchange in Penzance (until 5th October) and 'Sixteen' (until 28th September); with Newlyn Art Gallery hosting 'Europe After the Rain' (until 5th October) – an international group exhibition curated by Simon Faithfull, alongside Nina Royle, Elizabeth Loveday and Ali Corder.
Find places to stay in West Cornwall >
Bodmin Riding & Heritage Weekend – 5th- 7th July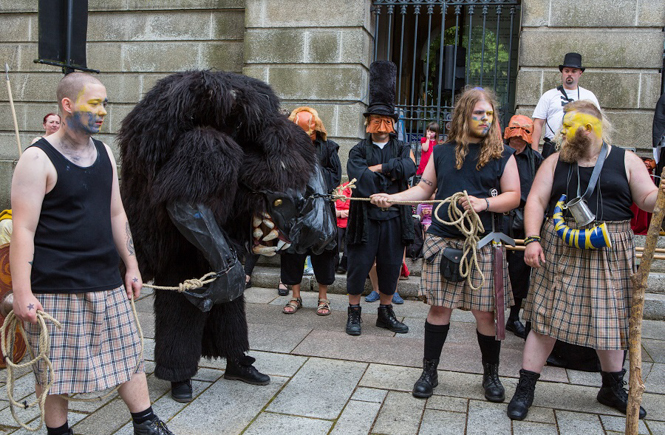 Find your finest floral garb for this year's bloom-tastic dress code to honour the festival's oldest tradition of collecting flowers and prepare for a weekend of ultra memorable entertainment across the town featuring floral garlands, the Riding Ale, the Trial of the Beast of Bodmin and the procession of St Petroc's bones.
Kick-starting with Friday's feast night at St Petroc's Church (that follows the tradition of the hanging of the mayor) and continuing with Saturday's Heritage Day (complete with live music and market stalls, as well as The Beastly Ball at Bodmin Jail), the festival will finish on the Sunday with a jam-packed schedule of sports and activities based on the 18th century likes of horse racing and Cornish Wrestling.
Find places to stay near Bodmin >
Charlestown Regatta Week – 27th July – 2nd August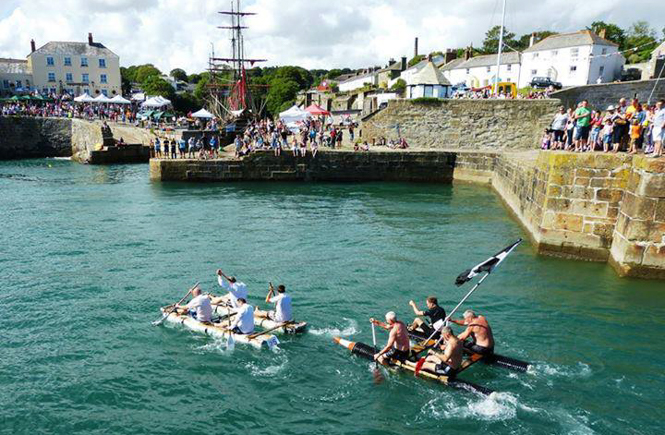 Raising funds for the local community in fun, family-friendly style, the week-long carnival will see a plethora of happenings such as a triathlon, raft races, and live music and comedy.
Plus, with kids' treasure hunt, water polo, family entertainer, barbecues, craft stalls, Cornish pasty contest, gig rowing, children's sports and Grand Carnival complete with Flora Dance, procession and Proms in the Park with fireworks – get set for a fabulous entertainment fest at the famous harbour village.
Find places to stay near Charlestown >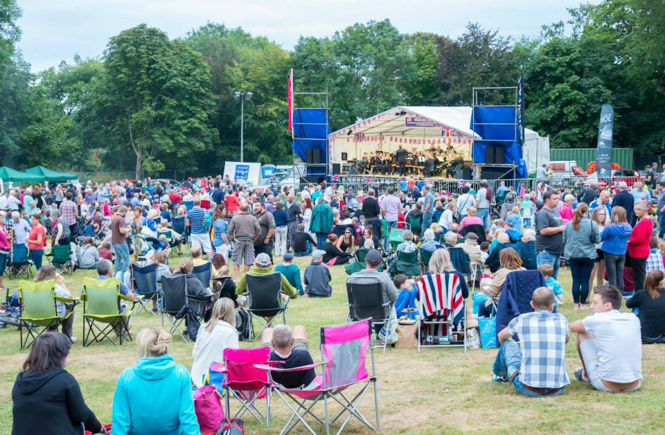 Looe Carnival Week – 28th July-3rd August
If Cornwall's scenic twin town isn't allure enough, then schedule your stay to coincide with their vibrant Carnival Week (in support of Looe Lions' charitable causes), where a host of happenings will delight families with an assortment of traditional and modern entertainment.
Find places to stay in Looe >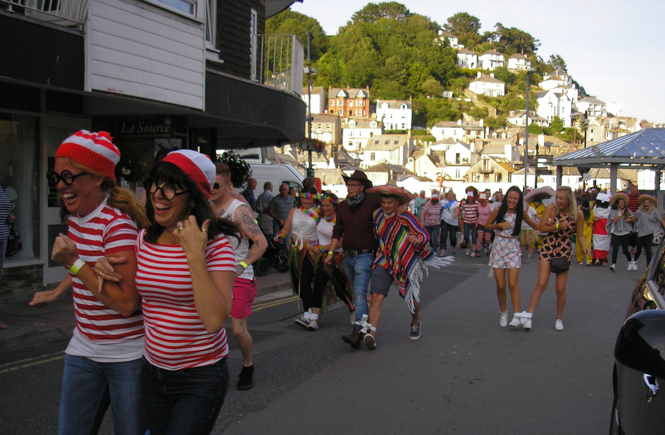 From vintage and classic cars to dog show, floral dance, fun run, sponsored three-legged race, grand carnival procession, variety of food and drink, live music and entertainment, and stalls – expect a sensory-filled experience with a brilliantly benevolent twist.
Browse all of our holiday cottages here >
Tags: Art | Charlestown | Looe | Newlyn | St Ives | Tradition | Bodmin |