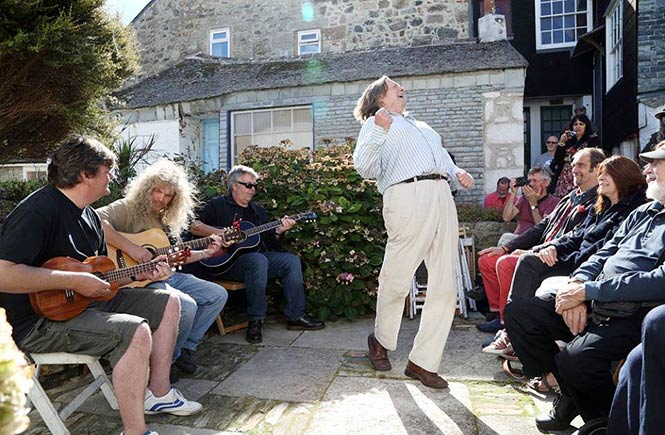 If you like books and poetry and spoken word then St Ives is the place to be this month for the town's annual Literature Festival. Now in its 7th year, the event has grown into a nine day celebration of all things literary from May 9th to the 16th.
Most people associate St Ives with artists and art galleries, its reputation for being a hotbed of artistic talent strengthened by the opening of the St Ives Tate in 1993. Others rave about its fine dining, sandy beaches and quirky cobbled streets. But it has always been a haven for writers, and the inspiration for many a work of fiction.
Virginia Woolf's 'To The Lighthouse' a case in point, as she holidayed here as a child, with the lighthouse in question believed to be Godrevy. D.H. Lawrence hung out in these parts too, living for a time in the nearby village of Zennor. 'Kangaroo' has a chapter about wartime St Ives in it. Not as famous (but decidedly more prolific) journalist, writer, magazine editor, and influential literary character, Denys Val Baker, moved to St Ives in 1958. He wrote dozens of novels, short stories and a phenomenal 24 autobiographies – the first of which, 'The Sea's in the Kitchen' was written when he and his family were living in a house overlooking Porthmeor beach.
These days, the festival attracts both well-known local Cornish writers and famous wordsmiths from further afield, while also introducing emerging authors and poets destined for greatness. Featuring book launches, poetry readings, storytelling, writing workshops, music, theatre, guided walks, talks and the legendary free lunchtime concerts hosted by festival organiser Bob Devereux in Norway Square, the extensive programme really does offer something to interest everyone.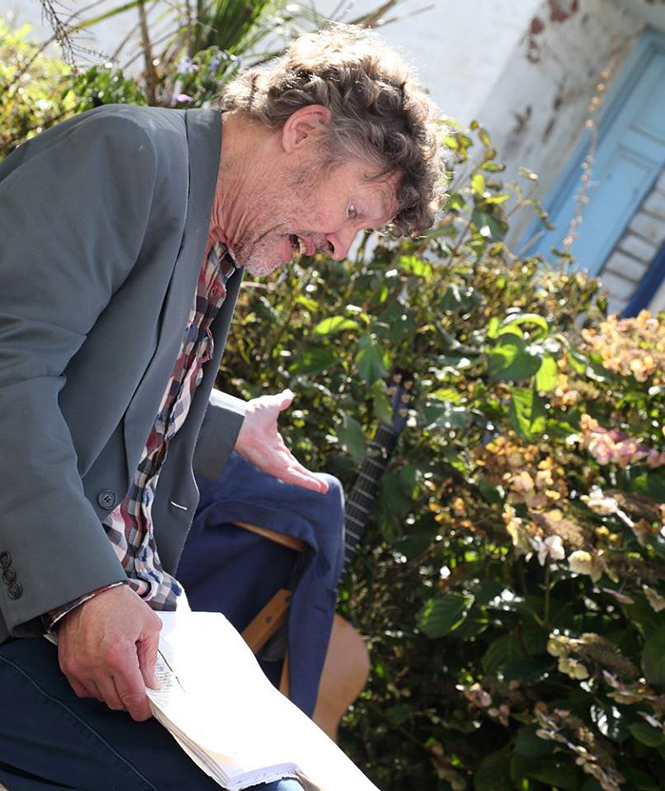 My top tips would be to see Dudley Sutton's musings on The Devil's Work, at The Arts Club on Saturday May 9th. A respected actor known for his many TV and film appearances spanning some 40 years, he'll be regaling the audience with salacious tales, a song or two, and maybe some showbiz gossip thrown in for good measure. Also on Saturday, there's a multi-media performance by Jak Stringer called Walking With Wilkie,  which follows in the footsteps of a 19th century writer's walking tour of Cornwall.
Monday 11th, if you're into poetry I'd recommend seeing Penzance-based poet Katrina Naomi as she reads from her latest pamphlet Hooligans, and forthcoming poetry collection. Hard-hitting stuff, Hooligans was inspired by her great-grandmother's involvement in one of the more militant branches of the Suffragette movement, and doesn't shy away from the brutal reality of violent protest. But don't despair as Katrina's poetry isn't all depressing. She has an acute eye for detail and an often humorous take on the everyday.
If you like getting your hands dirty and playing with clay, sign up for the half day ceramics workshop on Tuesday 12th, and you can immortalise your words on a unique handmade plaque or tile. Spaces are limited though, so do book in advance.
Thursday 14th there's the Free Speech event at the Art Cafe at 3.30pm, a regular festival feature where you can bring your own poems, prose, songs and stories to share.  In the evening, don't miss the eclectic, anarchic Big Frug. The inimitable Bob Devereux invites poets, performers, singer songwriters, magicians, dancers, jugglers and comedians to the teeny Arts Club stage, to entertain and delight you into the wee small hours. Be prepared, it's a looong evening, and expect the unexpected.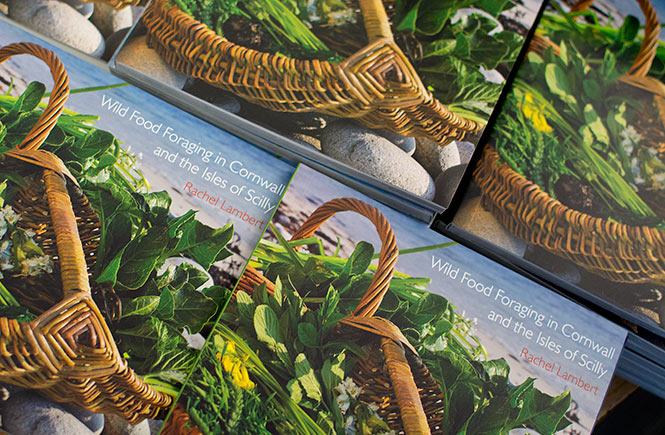 Friday May 15th you can find out all about wild the edibles, flowers, fruits, leaves, seeds, shoots and seaweeds commonly found in Cornwall from wild food foraging expert Rachel Lambert. Her book, Wild Food Foraging in Cornwall and the Isles of Scilly, is an accessible introduction to foraging for anyone keen to try nature's free bounty, and to discover how these tasty ingredients can be picked and prepared.
Also on Friday, Dave and Dee Brotherton's Tir Ha Tavas, promises to be an inspiring evening of Cornish music and words, while Saturday's inspirational words come in the form of Telltales – Falmouth's bi-monthly readers and listeners night showcasing established and upcoming writers, which always delivers a diverse selection of prose, poetry and storytelling. Saturday also sees Cornish Women on the Verge presenting their folk opera Jack and Jenny, which sounds incredibly intriguing, with the festival closing with Cornish theatre company CAKE Productions' neo-noir drama Hammering Near Glass (not recommended for under 14s).
Being St Ives, and being a festival, the local pubs are sure to put on some great live music too, so when you've had enough of books you can soak up the ambiance in one of the town's public houses before calling it a day, or a night even. It's a brilliant event, with many things free to attend, or with just a nominal charge.
To see the full programme visit www.literaryfestivals.co.uk/stives
And enjoy!
View all our cottages in St Ives >
Tags: St Ives