If the weather isn't inviting you outdoors, then retreat to one of Bude's rainy day destinations, where the entire family can find a host of fantastic entertainment options.
From animal lovers to film buffs and historians to crafty types, Bude's eclectic offerings indulge every visitor's interests when ocean, canal, sea pool and rural surrounds are meteorologically off the agenda.
Here are just a few of the highlights on offer for those more inclement days in Bude…
Herne Falconry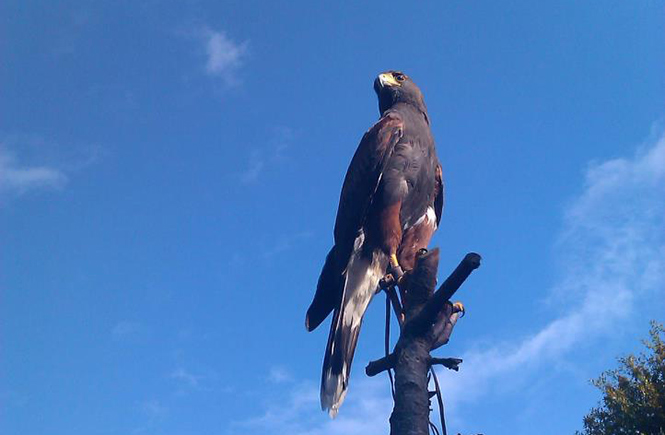 Located at Whalesborough Farm in Marhamchurch (conveniently next to cream tea doyens, The Weir Restaurant), the free-of-charge, family-run centre is open to the public 7 days a week and avidly welcomes all ages.
Running pre-booked courses and experiences throughout the entire year, Herne Falconry is a brilliant option for those keen to get up close and personal with a range of extraordinary birds of prey.
Learn how the team looks after the residents, most of which have been rescued and rehabilitated; try your hand at falconry and watch as these spectacular creatures soar gracefully in the skies above.
Hire a Beach Hut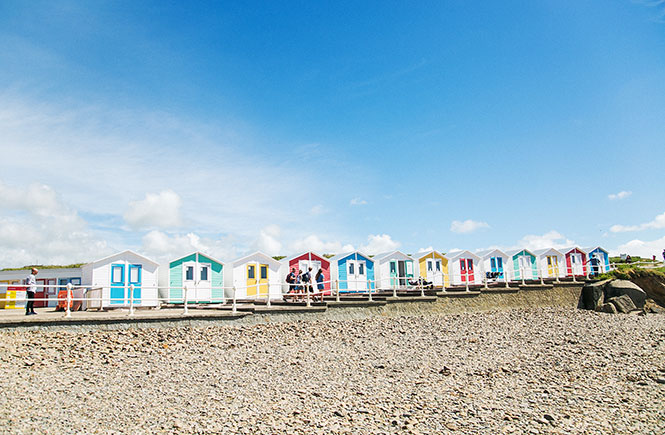 Just because the sun may have disappeared doesn't mean that you can't still enjoy some beach time – and the best way to ensure a private piece of prime time sheltered seaside territory is by hiring a beach hut.
Colourfully lining a number of beaches in Bude including Crooklets and Summerleaze, beach huts are a brilliant place to store your kit and hang out until the rain clouds clear.
On Summerleaze, pick from decking, lower terrace, green beach and upper terrace (along with extra large huts), where stunning views, easy access and amenities such as fold away tables and benches provide the perfect space to prepare a picnic or enjoy a barbecue.
Meanwhile, Crooklets presents a series of central, promenade, North Crooklets and Crooklets Green beach huts for a similarly special day by the sea.
Bude Castle and Heritage Centre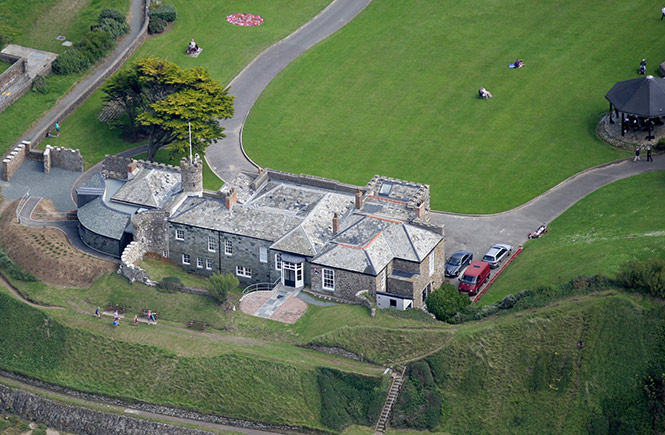 Bude Castle is choc with history and an array of fascinating things to see and do, making it one of the town's top visitor attractions.
The first building of its kind to be constructed on sand, the innovative Victorian castle is home to the Heritage Centre, Café Limelight, Willoughby Gallery and Blanchminster Room, offering a variety of spaces to explore, eat and relax.
Admission to Heritage Centre (and galleries) is free, and here you'll discover all about Bude, from its natural history and geology to Bude Canal, shipwrecks, the Civil War and the town's ever-evolving tourism industry.
Rebel Cinema
The family-run independent cinema merges traditional surrounds with the latest, fresh-from-Hollywood blockbusters to delver a top-notch cinematic experience.
Two screens play a range of offerings courtesy of digital 3D projection, the latest surround sound systems and super comfy sink-into-me seats, which – along with a wide range of snacks and drinks, will ensure a sensory-filled and supremely entertaining few hours out of the rain.
The Kitchen Front Studio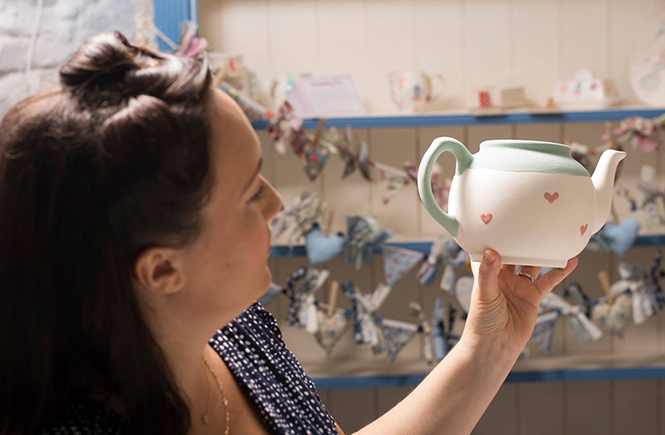 Inspired by everything 'kitchen' and with a fabulous 1940s twist, this place is a must for anyone seeking tea time in gorgeous surrounds, to stock up on gifts and goodies – or try their hand at creating something during one of The Kitchen Front's brilliant workshops.
Clair can create personalised gifts especially for you to take home, or with her 'make do and mend' ethos, guide you through the process to help you design and hand make your own eye catching pieces – from kitchenware to book binding, lino print, fabric garlands and sewing.
You might also be lucky enough to experience The Pop Up Victory Tea Room, which is open on high days, holidays and commemorative weekends and features staff in period costume serving a WWII ration-inspired menu, loose leaf tea, home made cakes and artisan coffee accompanied by an uber atmospheric 1940s soundtrack.