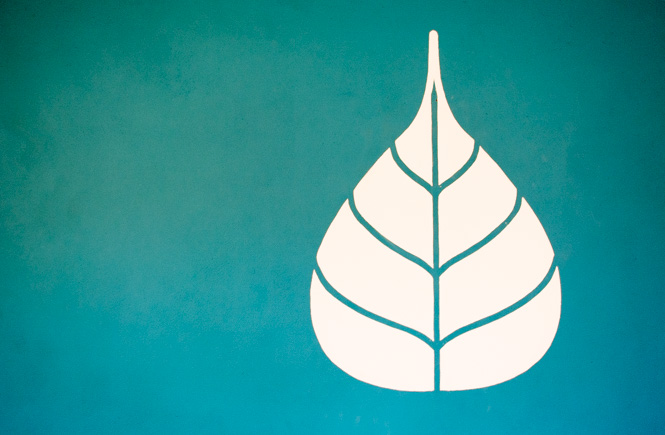 When you think of holidays in Cornwall, Yoga may not immediately come to mind, but the stunning scenery, fresh air and chilled out atmosphere down here makes it an ideal place to relax and unwind. And what better way to do so than a Yoga session or two, right next door to your holiday home.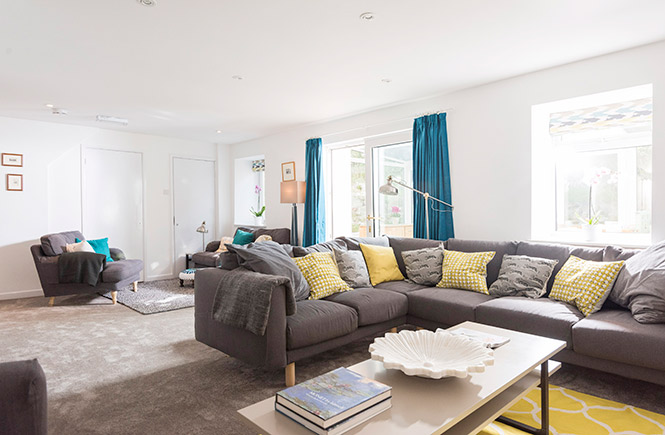 Stay at The Retreat at Mount – a stunning property sleeping 12, and whether you want to hit the beach everyday or chill out in the comfort of the beautiful house, you'll be well placed to enjoy some Yoga too, as just across the lane you'll find Limehouse Yoga, run by the owners of The Retreat, Emma and Jock.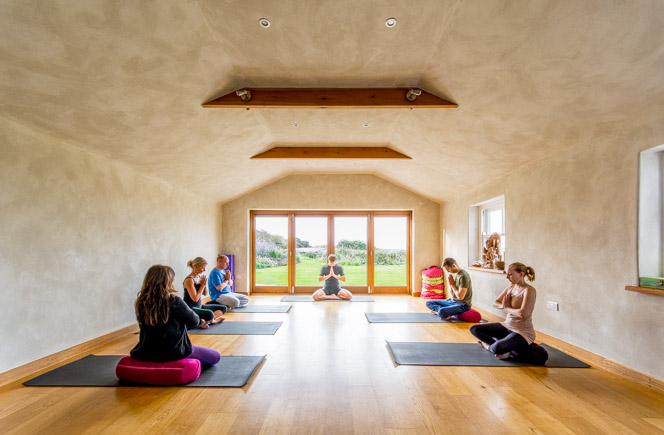 Nestled in the countryside on the North Cornwall coast, just outside Newquay, Limehouse Yoga boasts a purpose built studio overlooking the beautiful garden and Atlantic ocean.  Lime-plastered walls (20 tonnes of the stuff –  hence the name!) and sheep's wool insulation adds to the eco-friendly ethos of the whole place.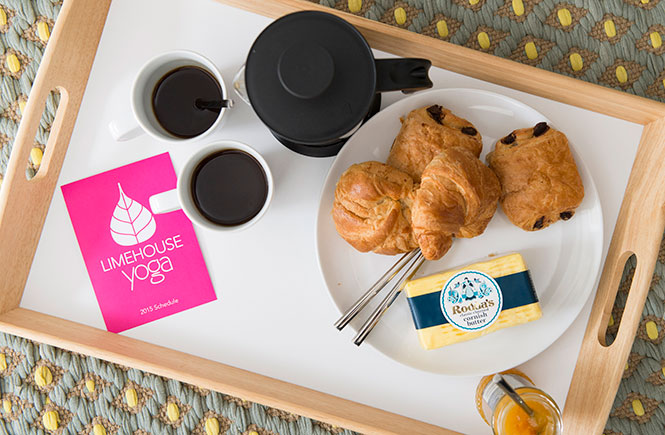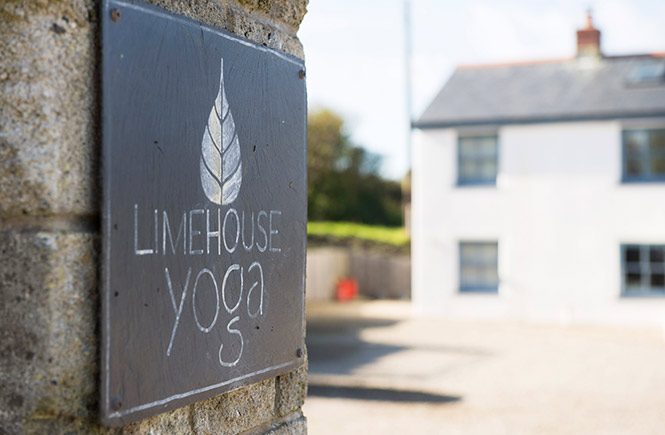 Offering daily classes from a range of different instructors, you can pick and choose to suit your requirements. Whether it's learning the fundamentals of Yoga, or taking part in some restorative Yin Yoga, you'll be in good hands. To show us what it was all about, Jock and Emma kindly offered to indulge a few of the Aspects team with a taster session, much to our delight!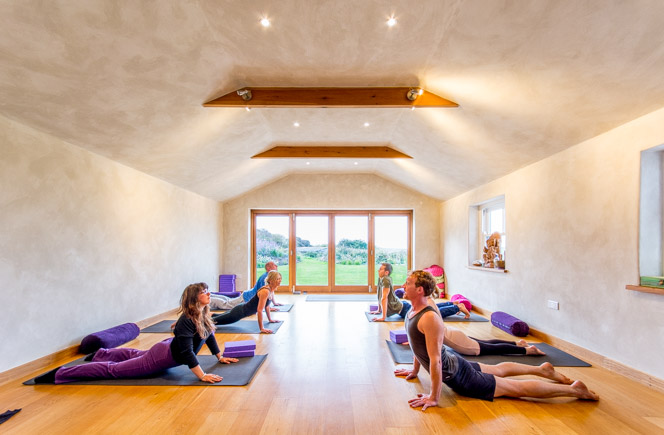 On arrival, Jock showed us the studio and went through the principles behind Yoga along with its benefits.  After about an hour of stretching and contorting our bodies into different positions, and trying our hardest not to laugh at some of the facial expressions of our co-workers, we all left feeling much more relaxed, and wanting to book on to the next session.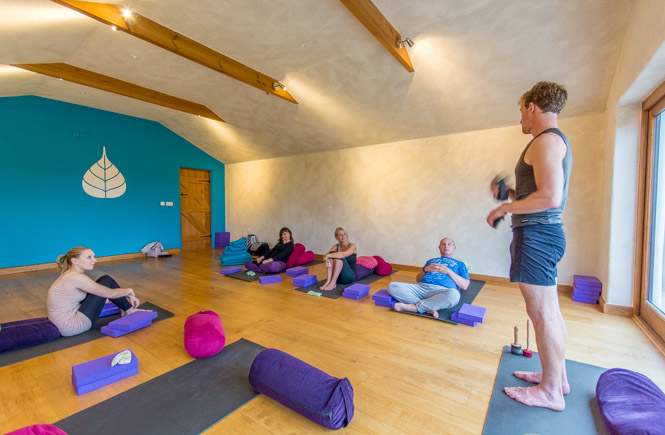 As we discovered, whether you're a newbie or a seasoned 'Yogi', you'll be right at home here. And if the sun comes out, as it invariably does in Cornwall, you'll even be able to enjoy some yoga out on the lawn.
It's also perfect for for the whole family, as they even offer tailored 'kids yoga' classes run by a qualified school and yoga teacher, so you know they're in safe hands.
Namaste!
Book your stay at The Retreat at Mount >
Tags: Newquay