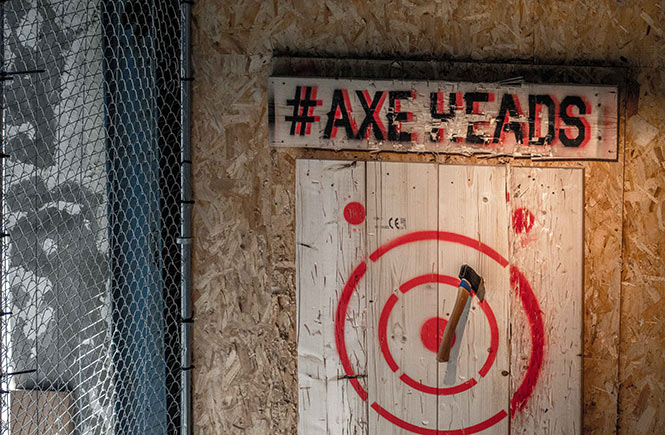 Tucked away in Pool on a former mining complex, now the heritage Heartlands site, Axe Heads delivers an adrenaline-fuelled, unique experience! After discovering axe throwing fifteen years ago during a gap year in New Zealand, owner Toby fell in love with the sport and years later this passion became Axe Heads, Cornwall. Toby was kind enough to invite a few members of our team to go and try out the Axe Heads experience!
We headed over to the Heartlands site on a sunny Friday afternoon where Toby was waiting for us. The distinctive building is located opposite the café and offers the perfect setting for embracing your inner axe thrower!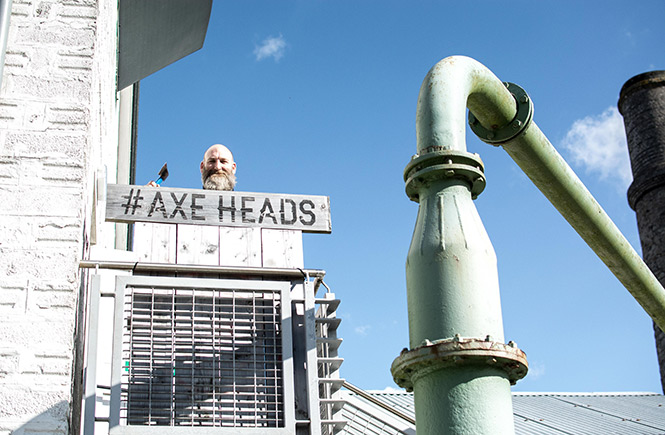 Adapting to COVID-19 rules, masks were required, hand sanitiser was available during sign in and the axes were disinfected between sessions. Toby gave us a brief history on axe throwing and its growing popularity as well as going over health and safety; particularly important where flying axes are concerned! The space is enclosed with sturdy netting and clearly marked lines, ensuring a safe experience for all.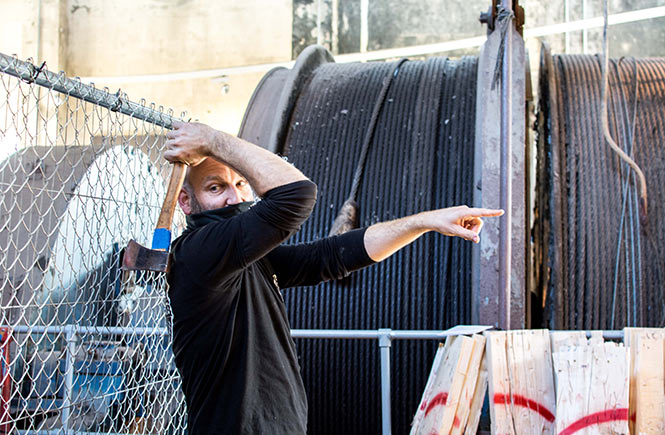 With this done, we moved onto to the exciting part; throwing the axes! Toby took us through various techniques, showing us how to throw safely and correctly with one hand, then both hands and even how to throw two axes at the same time! Throwing as pairs, Toby took the time to correct our throwing form, offer advice and answer any questions we had with patience and good humour.
Now we had our techniques (sort of) perfected, Toby announced we would be taking part in an axe-throwing competition against one another! The winner would be crowned The Axe Heads Champion and all the glory and bragging rights from that title would be theirs! A bit of friendly competition was the perfect way to wrap up the hour's session and proved a fantastic opportunity to test out the skills we'd learnt with Toby giving us free rein over which throwing techniques we wanted to use.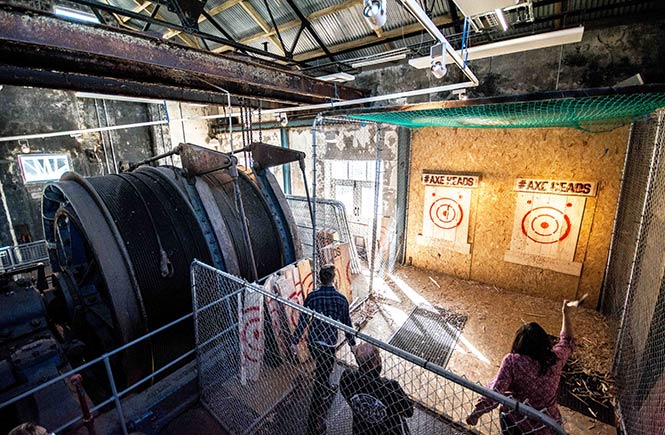 Before we left, Toby had one last surprise for us. Retrieving a felling axe, we were each allowed a go at throwing the larger, heavier axe which was a fun final challenge and a great upper body workout; our muscles were feeling it afterwards! Luckily Axe Heads is perfectly placed to pop to the café opposite where we enjoyed delicious hot drinks after our session.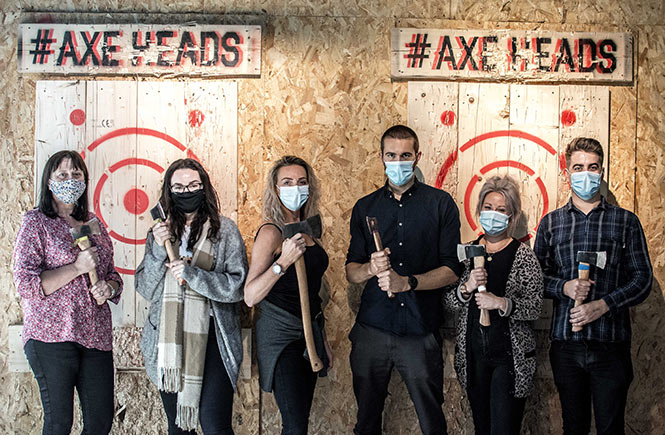 We can't recommend Axe Heads enough and would like to thank Toby for inviting us along.
Suitable for those aged 10 and above, expect an hour of excitement, great music and addictive fun! Book your session at Axe Heads >
Planning a visit to Cornwall and want to have a go at axe throwing yourself? Take a look at our holiday cottages in Cornwall >
Tags: Cornwall | Family | Redruth | Half Term | Mine | Pool | Axe Throwing |