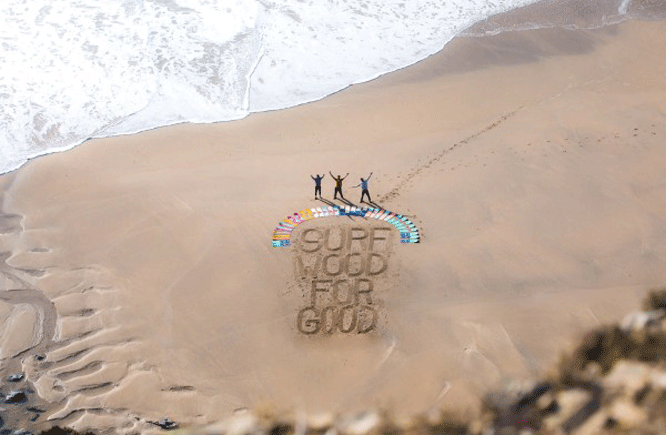 Family holidays to Cornwall aren't complete without a trip to the beach to ride the waves on a bellyboard, providing hours of fun for kids and adults. However, did you realise the negative impact polystyrene bellyboards have on our environment? Each one is manufactured on the other side of the world and shipped thousands of miles, burning a considerable amount of fossil fuels, not to mention the impact broken down polystyrene has when it ends up in our ocean.
What if you didn't have to worry about rushing to your nearest beachwear shop to grab one when you arrive, that will only be flimsy and easily breakable, cutting the fun short? Or packing them into an already brimming car? This is where Surf Wood For Good comes in!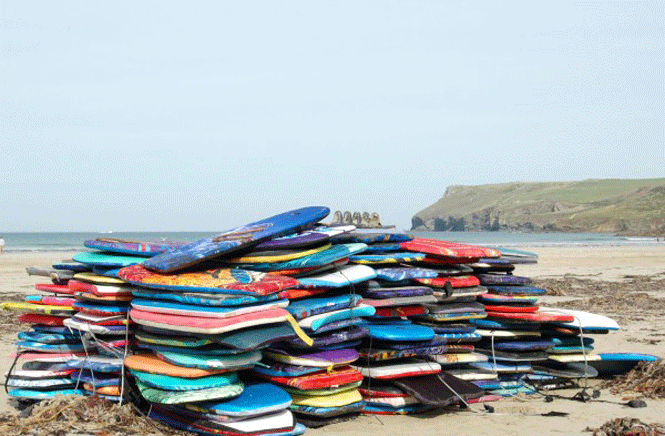 In the spring of 2021, Jamie Johnstone from Dick Pearce & Friends, a small team aiming to make long lasting sustainable bellyboards and beach goods, launched Surf Wood For Good. Jamie got involved because he wanted to offer a sustainable alternative to disposable boards. The Ocean Recovery Project estimates that more than 16,000 polystyrene bodyboards are discarded on UK beaches every year!
Jamie teamed up with local shops across the UK, so they could supply wooden Dick Pearce bellyboards to lend out to beachgoers completely free of charge. Everyone is invited to come and borrow the boards as often as they like (a small deposit such as a watch may be required), simply pop into one of the following shops in Cornwall: Little Goat Gruff in St Ives, Surfers Against Sewage in St Agnes and Poldhu Beach Café in Mullion. See the full list of shops here.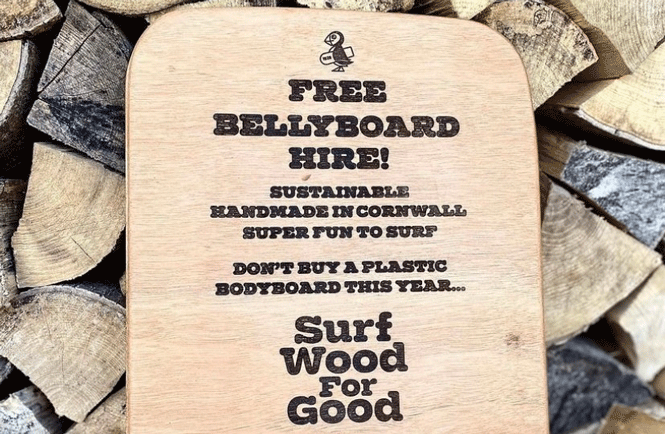 Their goal is to prevent the need for anyone to buy a cheap polystyrene board and reduce the impact on the environment that it takes to manufacture and ship these to the UK. Also, to stop these boards from being discarded on our beautiful beaches and ending up in the ocean.
So, whether you've got little ones eager to try it out or you just want to unleash the big kid inside you, head to one of participating shops, grab a board and have endless fun in the Cornish waves!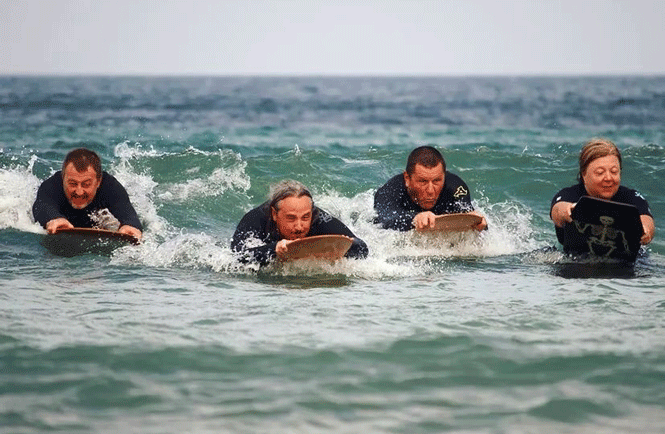 Tags: Beaches | Environment |