This is a really interesting and varied walk to do as it takes in many different examples of Cornish scenery and landscape. It's not for the faint-hearted – there are some hills to be conquered and, depending on which route you take out of Porthtowan, it is ten miles of multi terrain that can be rough on the feet. There is a large pay and display car park near Porthtowan Beach where you can leave the car while you enjoy exploring the local countryside.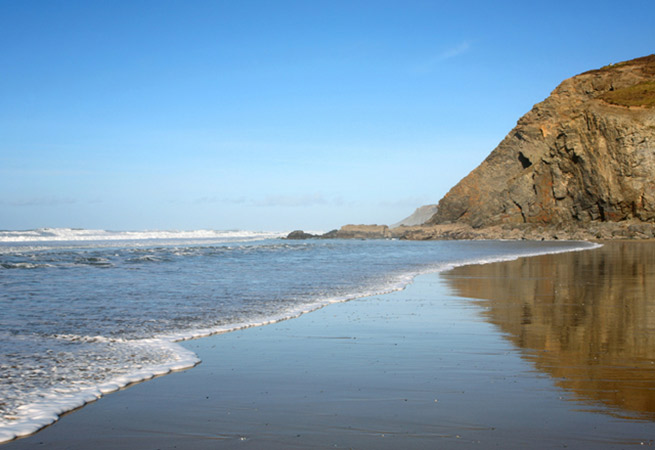 As you leave Porthtowan you have two choices depending on how long you want the woodland and country road part of your walk to be. Either take a left turn just past the Blue Bar and follow the valley eastwards inland, or extend your walk through some delightful woodland – both routes meet up just past Towan Cross. We took the extended route (which took us around three and a half hours) – leave Porthtowan village along the main road, turn left and then take the first right. There are signs of Cornish mining heritage all along this route – and here you will have your first view of remnants of mining buildings. Shortly after these ruins you will see a public bridleway that leads off to the left – follow this and you will find yourself in dappled woodland alongside a stream. This part of the walk is ideal for dogs and children, who will love cooling their feet in the stream and exploring the woodland at either side.
The woodland part of the route ends at Mingoose – a map would be really helpful for this portion of the route as there are country lanes to follow and decisions to be made at junctions. Follow the general direction to St Agnes, avoiding being drawn in to Chapel Porth, and you won't go far wrong! This route leads you in to St Agnes around the Beacon, through some really lovely and peaceful hamlets that inspire envy and have you reaching for estate agents' details when you get home.
As you approach St Agnes there is a further choice to be made. You can either follow the wooden signposts to the heart of the village for further exploration, or do as we did and head straight to Trevaunance Cove for refreshment. There are mine shafts and plenty of evidence of the local tin mining heritage throughout St Agnes – they can be really atmospheric places with a real sense of history, but do take care as there are some dangerous drops and open shafts still around. We indulged in fish and chips from Lewsey Lou's – a fabulous fish and chip shop with a difference (we chose squid) and a couple of drinks from The Driftwood Spars. It was a great place to sit and chill, and we had to drag ourselves away to complete the return part of our journey.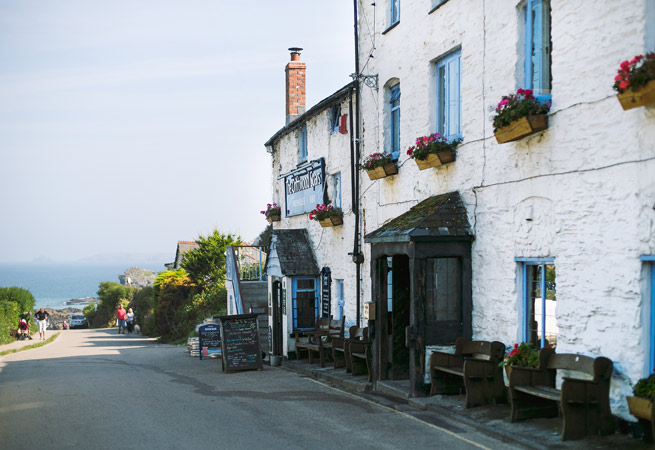 The coastal path from St Agnes to Porthtowan is spectacular. It is just short of five miles, but there are minimal ascents and descents, with the main valley to negotiate being the one at Chapel Porth. We left St Agnes at dusk, which, despite marching as fast as we could, left us approaching Porthtowan in darkness – not to be recommended for those unused to the coastal path. Twilight in St Agnes should be experienced at least once though – when conditions are right the cliffs glow pink for a few minutes making everyone stop and stare. From St Agnes to Chapel Porth the views are amazing – make sure you give yourself enough time to negotiate the path and look around you at the sea views and the mining buildings. There are particularly well preserved mining areas just past Tubby's Head before Chapel Porth itself.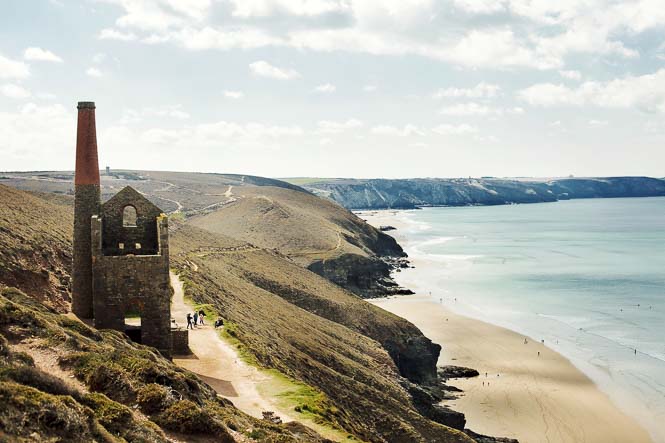 Having negotiated the drop into Chapel Porth and the steep climb out of it again, you are only left with the short final part of your journey. The coastal path leads you into the car park at Porthtowan, making a perfect circle of your walk. The Blue Bar is only a few steps away should you need another energy boost before you go back home for a well-deserved rest. This is a beautiful part of the world with a real sense of Cornwall's heritage – make sure you experience at least some of it during your stay.
Tags: Chapel Porth | Porthtowan | St Agnes | Walking |